Designed for timeless appeal, Wolf brings substance to luxury with the powerful combination of performance, design and dependability. With four striking designs, Wolf M Series ovens suit any kitchen aesthetic.
The Professional design is bold, confident and eminently functional, with the classic pairing of iconic Wolf red control knobs and gleaming stainless steel. The Transitional design, with its stainless frame and black glass, is classic yet flexible. And the Contemporary style oven, available in black glass or stainless steel, with its minimalist handleless design and colour LCD touch panel, has a look sleek enough for even the most visionary kitchen.
There is elegance in the premium-grade materials and logical function of Wolf ovens. Combining intuitive technology and superb ergonomics — every detail is carefully considered and the appliances are manufactured using only premium-quality materials that are proven to stand the test of time.
In addition to exceptional design, Wolf M series ovens incorporate outstanding performance features including the advanced Dual VertiCross convection system, colour LCD touch-screen controls, convenient preset cooking programs, interior lighting, pyrolytic cleaning and a generous oven capacity.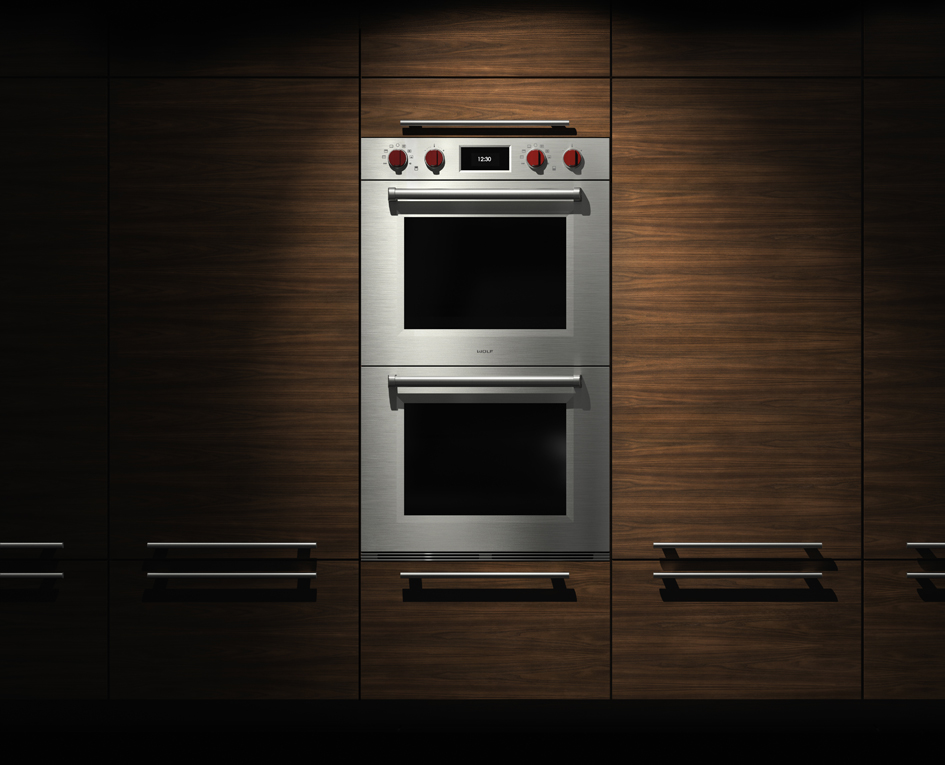 Pair an M series oven with other Wolf products or Sub-Zero refrigeration and wine storage to create one extraordinary kitchen.
All four designs are 76m wide and available as single or double oven options.