Long-time Aesop collaborator Kian Yam has redesigned the skincare brand's Chadstone store with a design tethered to natural forms and geology.
Occupying a corner site in the shopping centre, the store's entrance is flanked by monolithic discarded fragments of Basalt recovered from a quarry in Castlemaine, a few hours from Melbourne.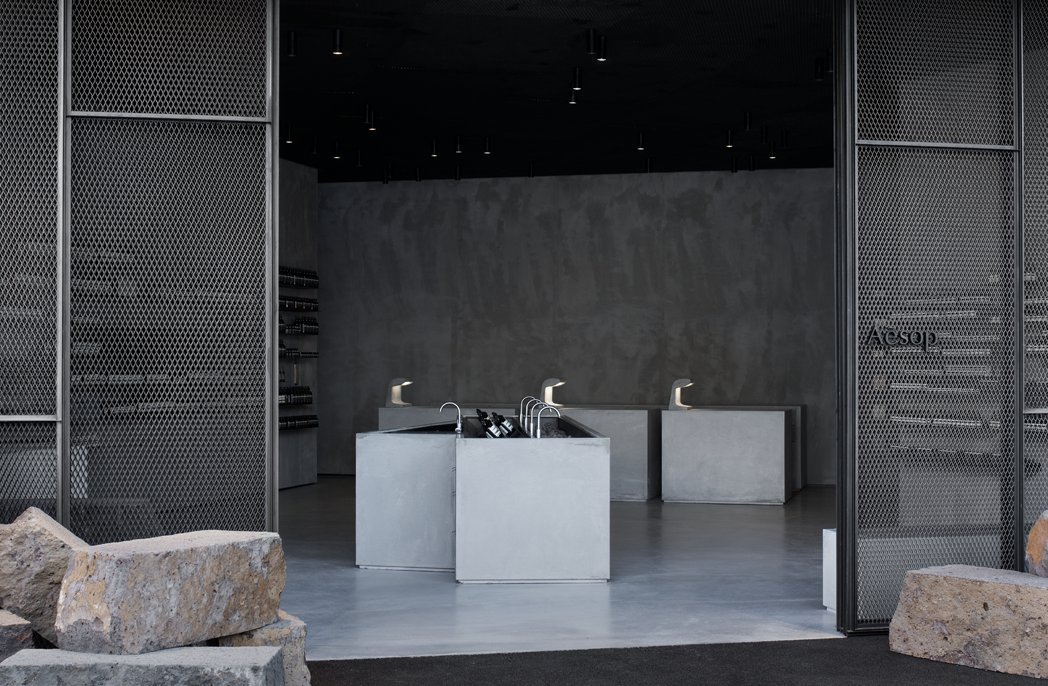 Inside, the space is a frank departure from its bustling surrounds with muted lighting and organic spatial arrangement. An angular concrete sink sits in the centre of the store acting as a continuation of the tonal palette, also providing a place for product demonstrations and a textural contrast with the rough-edged Basalt.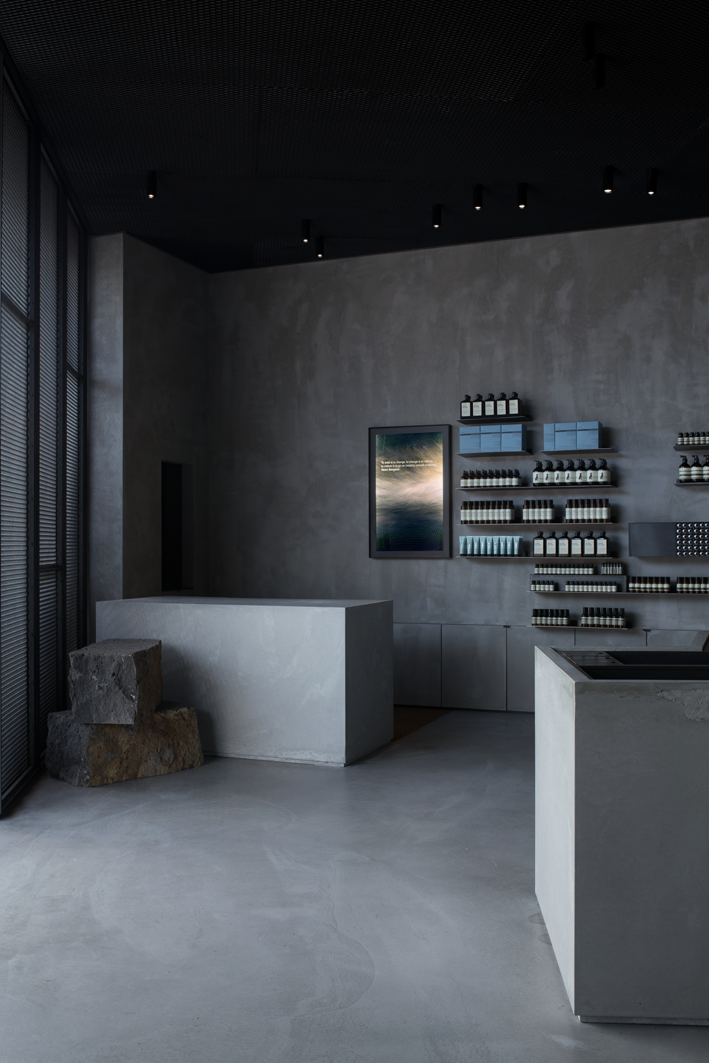 The walls and product displays have clean lines, adding to the serene feeling inside.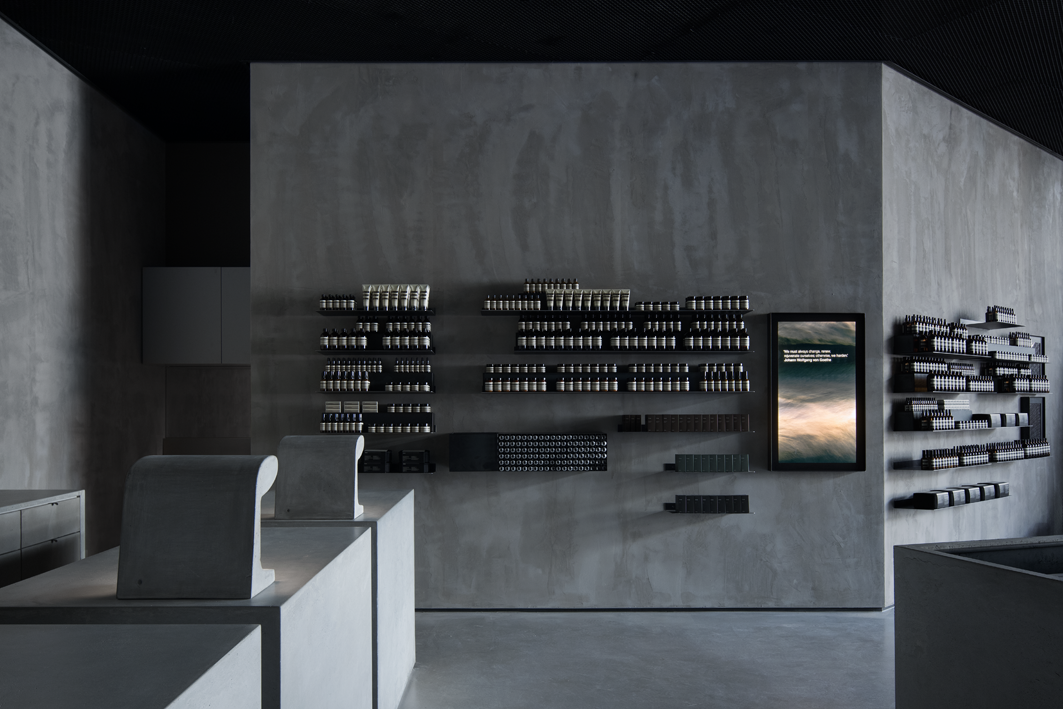 You can read an interview with Kian Yam here.