The Australian skincare brand de jour Aesop has added what it describes as an "intriguing portal into the art of fragrance" to its Sydney Pitt Street store.
Taking inspiration from Christo and Jeanne-Claude's 1968-9 exhibition Wrapped Coast, the store, which was designed by Snøhetta 2019, is an homage to the sandstone cliffs of Little Bay.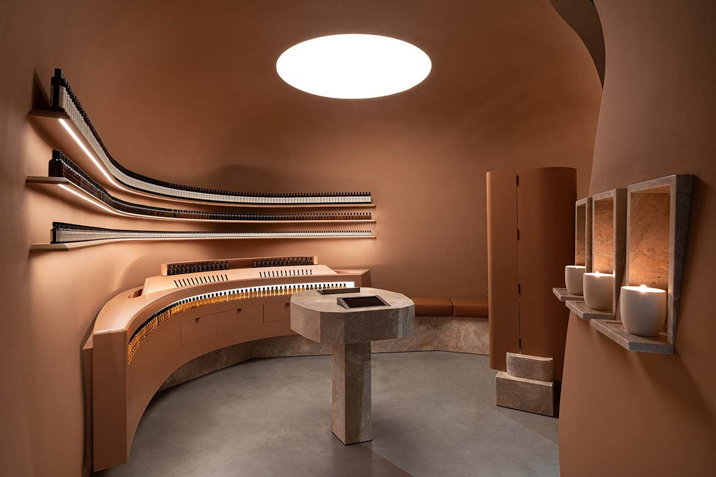 For the 2021 addition, Aesop turned once more to the Norwegian practice, seeking something that would stand out from the store's granite walls and stainless steel basins.
Snøhetta delivered with curved pink walls that "reference waves of scent travelling and diffusing through the air".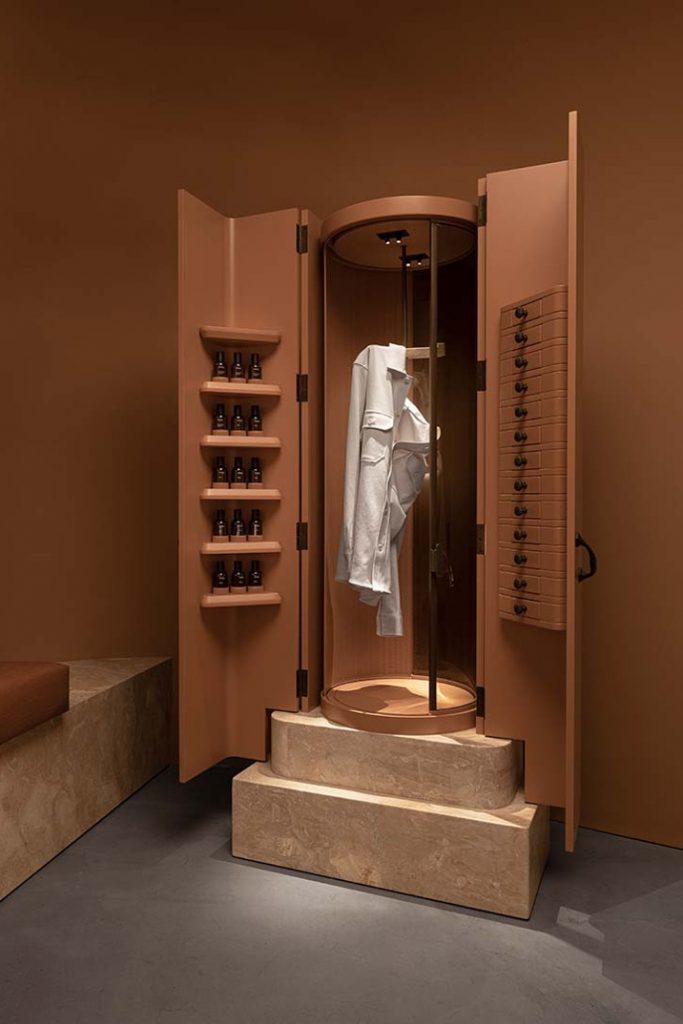 In one corner, an "infusion chamber", dubbed the Fragrance Armoire, invites visitors to "imbue their clothes" with one of the brand's seven perfumes.
Next to it, a small salmon-coloured booth provides minimal seating, while stone cavities host lit candles and shelves filled with an array of Aesop's iconic brown glass bottles act as tactile displays of the raw ingredients used in its scents.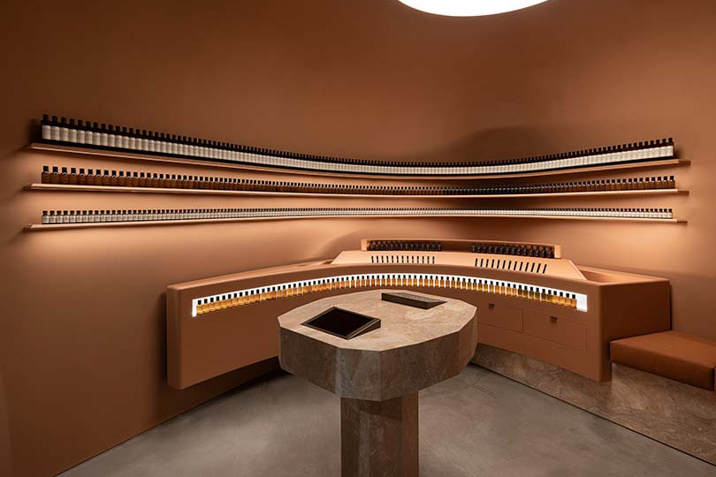 Stone returns to the Sensorium in the form of a mottled peach and brown plinth where visitors can watch videos by master perfumer Barnabe Fillion – the mastermind behind many of the Aesop's fragrances.
Fillion is a French perfume designer, who says he discovered a passion for blending fragrances and mixing aromas while studying botany and phytology.
Aesop Pitt Street marks the eighth store that Snøhetta has designed for the brand. Others include a branch in London that's centred by 12 rose-coloured arches and another in Oslo that's lined with three-dimensional oak panels.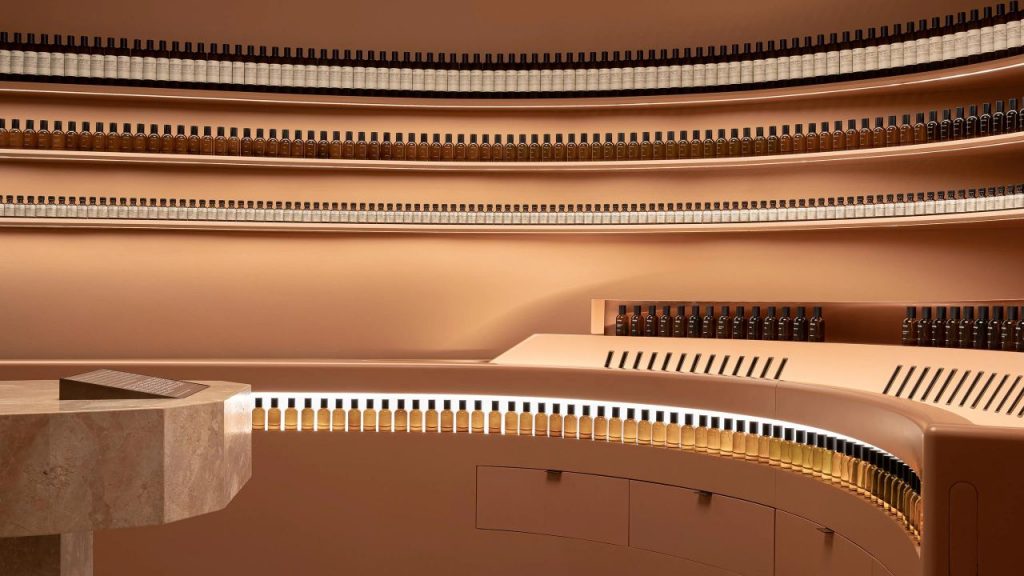 In 2019, the brand's in-house department unveiled its Melbourne airport outfit, which was inspired by the contradictions of air travel, while looking to Milan's metro station for materials.
Photography supplied.
Also in Sydney this week, Tom Mark Henry references the playfulness of Palm Springs in Wahroonga House.