Architecture practice CHA:COL has transformed a former garment manufacturing warehouse in Los Angeles' Silver Lake into a light, bright creative video studio for Roger TV.
The existing shell had "significant shortcomings" in building, life safety and zoning requirements and the clients additionally needed the design team to work with a multitude of agencies in bringing up the warehouse to current land-use, building, fire, accessibility, energy and life safety code needs.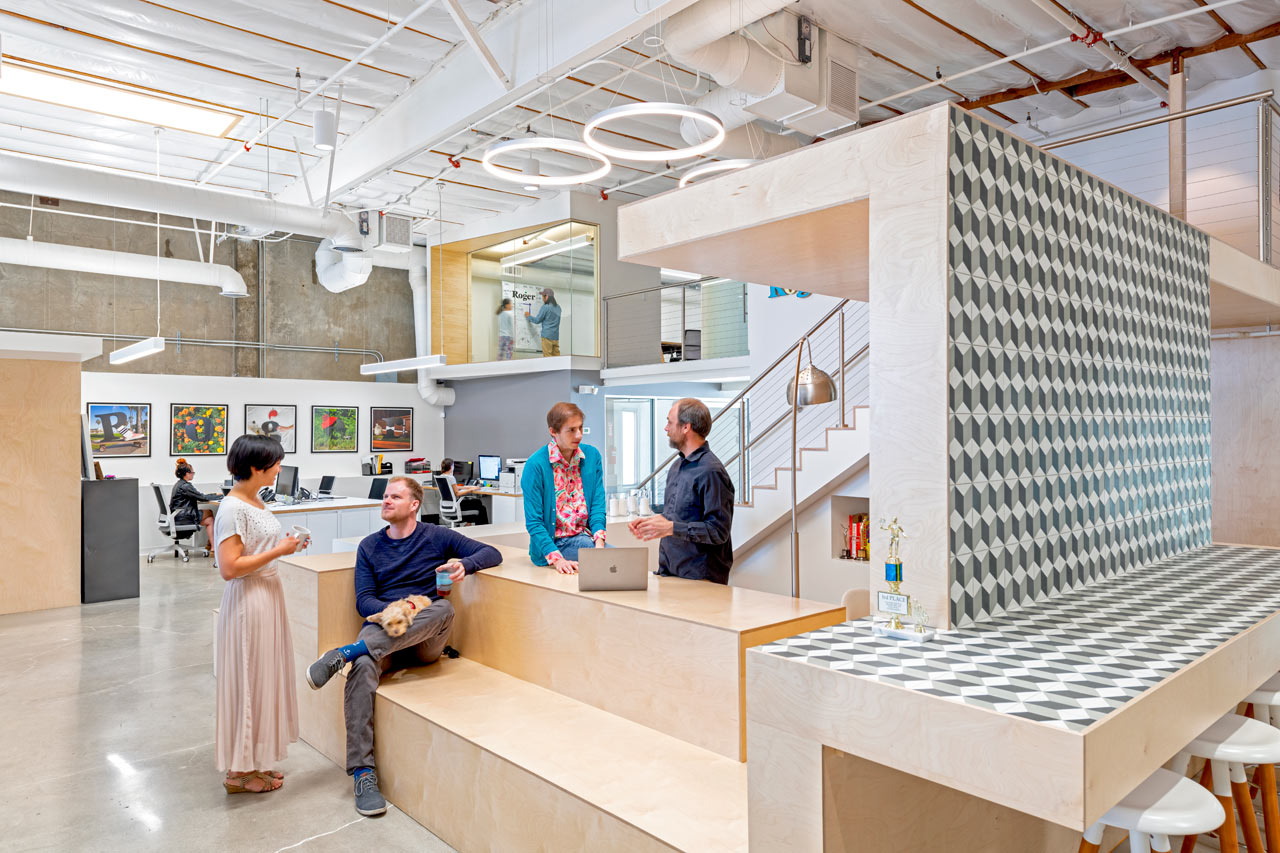 The space also needed to house 30 animators, six producers with four private offices, three editing suites, two conference rooms, three bathrooms, an empty shooting space for green screen work, a kitchen, and lounge.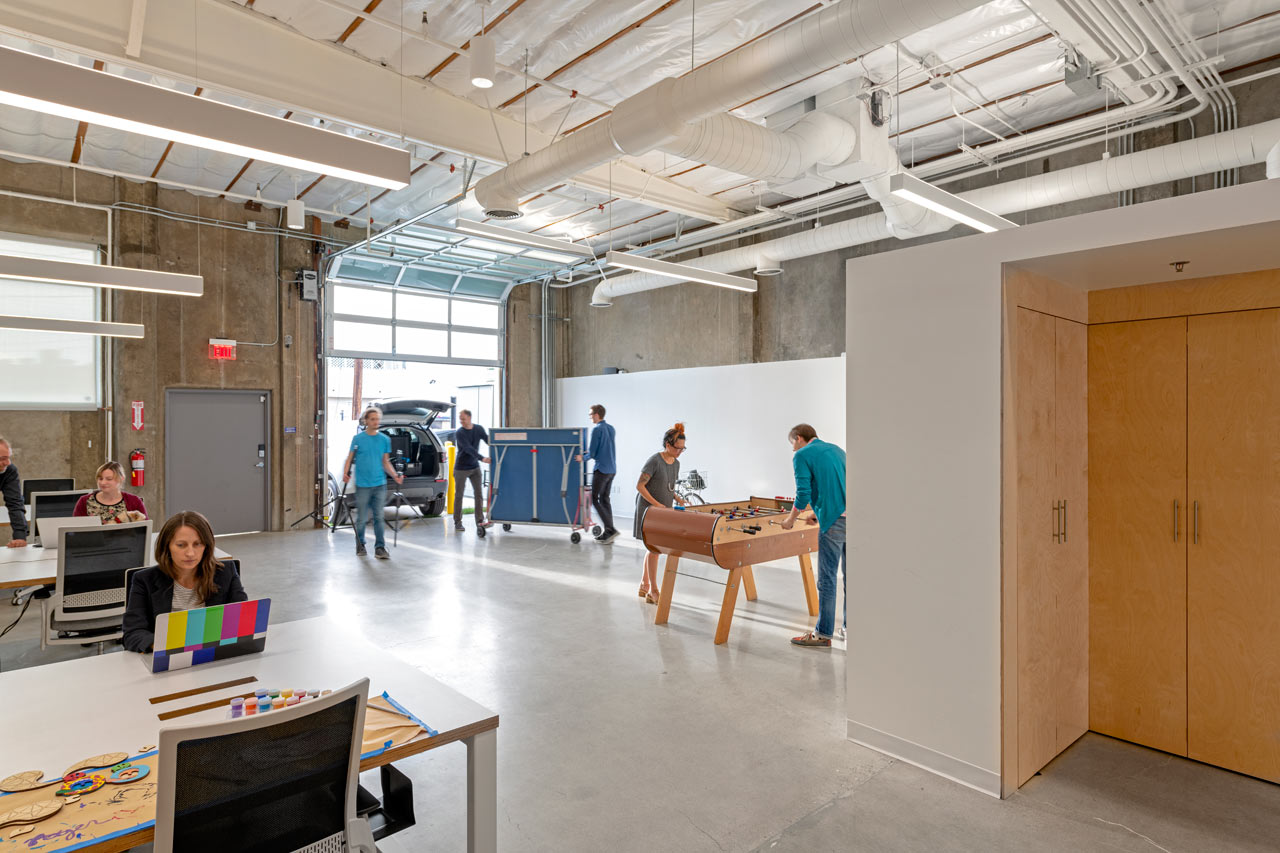 "Animation and video culture is as whimsical as it is technologically intensive, therefore our approach emphasised this mixing of two distinct work needs," says Apurva Pande, architect at CHA:COL.
A focal point of the design is a central space dubbed 'The Pit', which is used for meeting, working, eating and lounging. Custom designed as an open shell, The Pit is made from laminated plywood and light gauge framing. The surrounding loop around it houses a reception area, a lunch/ work countertop that dovetails into a seating area, bleachers and a library.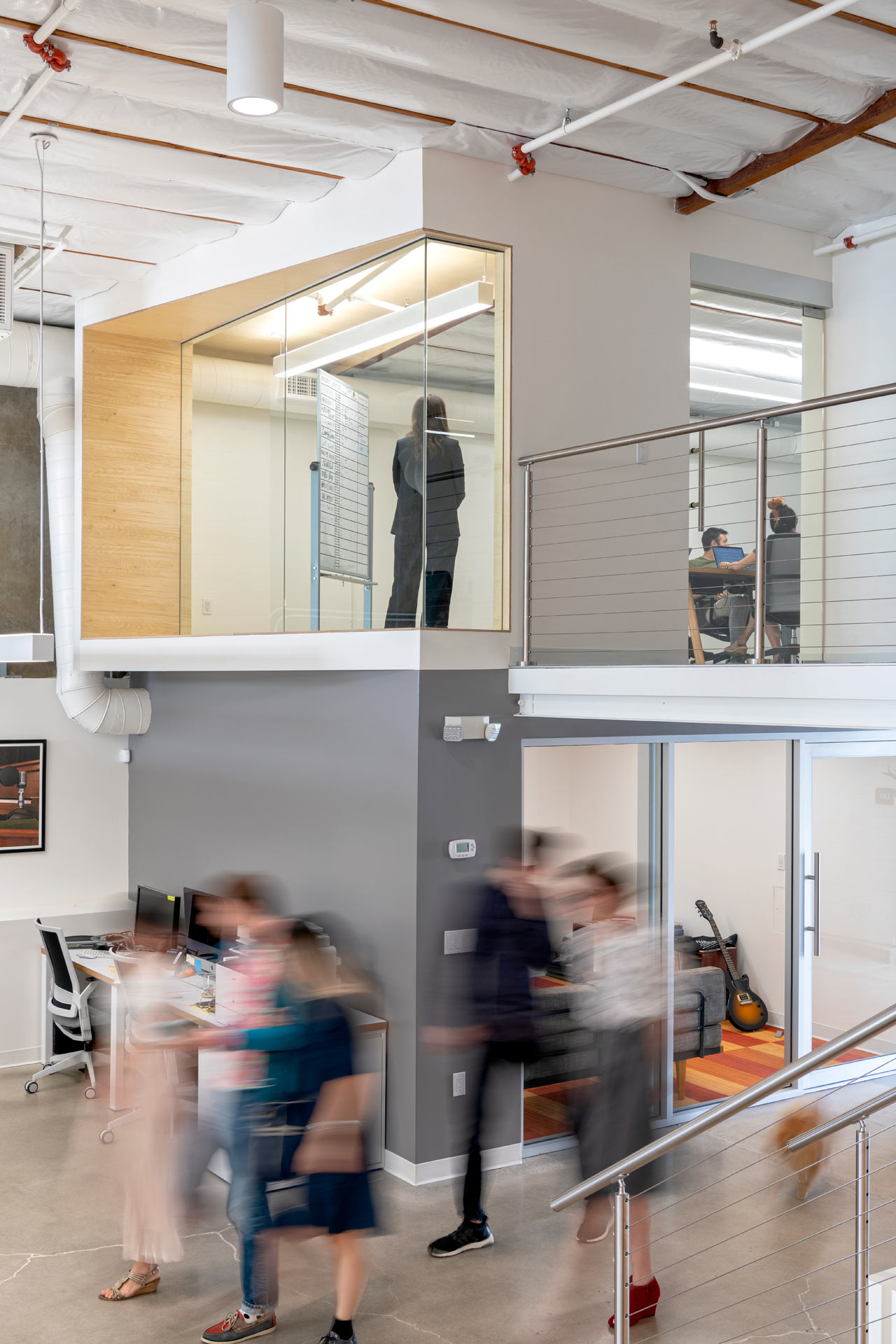 CHA:COL was keen to emphasise the industrial feel of the building and chose to restore the concrete floors and leave the ceiling exposed.
A mezzanine level houses the post-production portion of the studio, including acoustic editing suites and recording areas and was engineered as a slender steel frame structure with thin profiles due to significant height constraints and clearance limitations.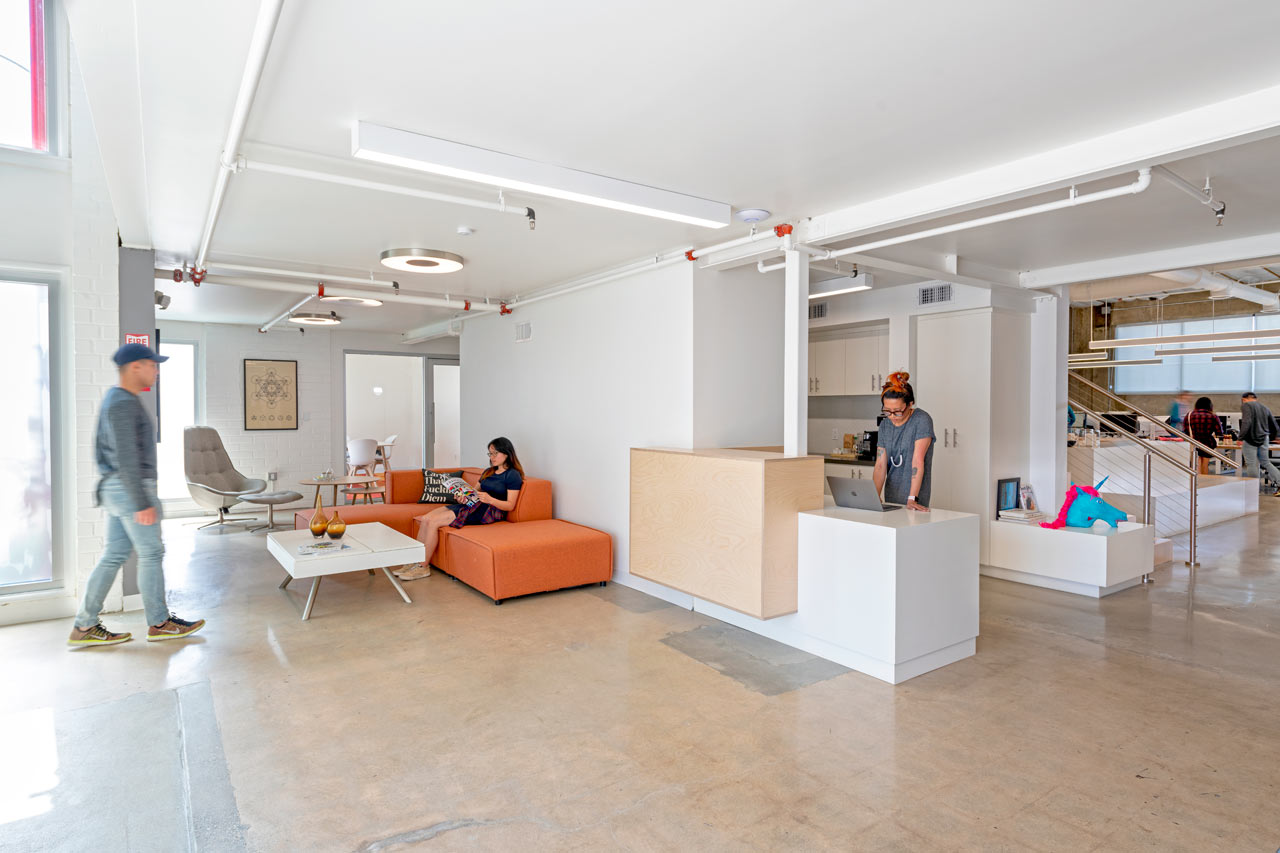 "A key challenge designing for this space was the creation of a diverse settings within a relatively modest floor space," says Pande. "Another major challenge was working within interior shell height limitations in order to surgically insert new foundations, framing and floorplates.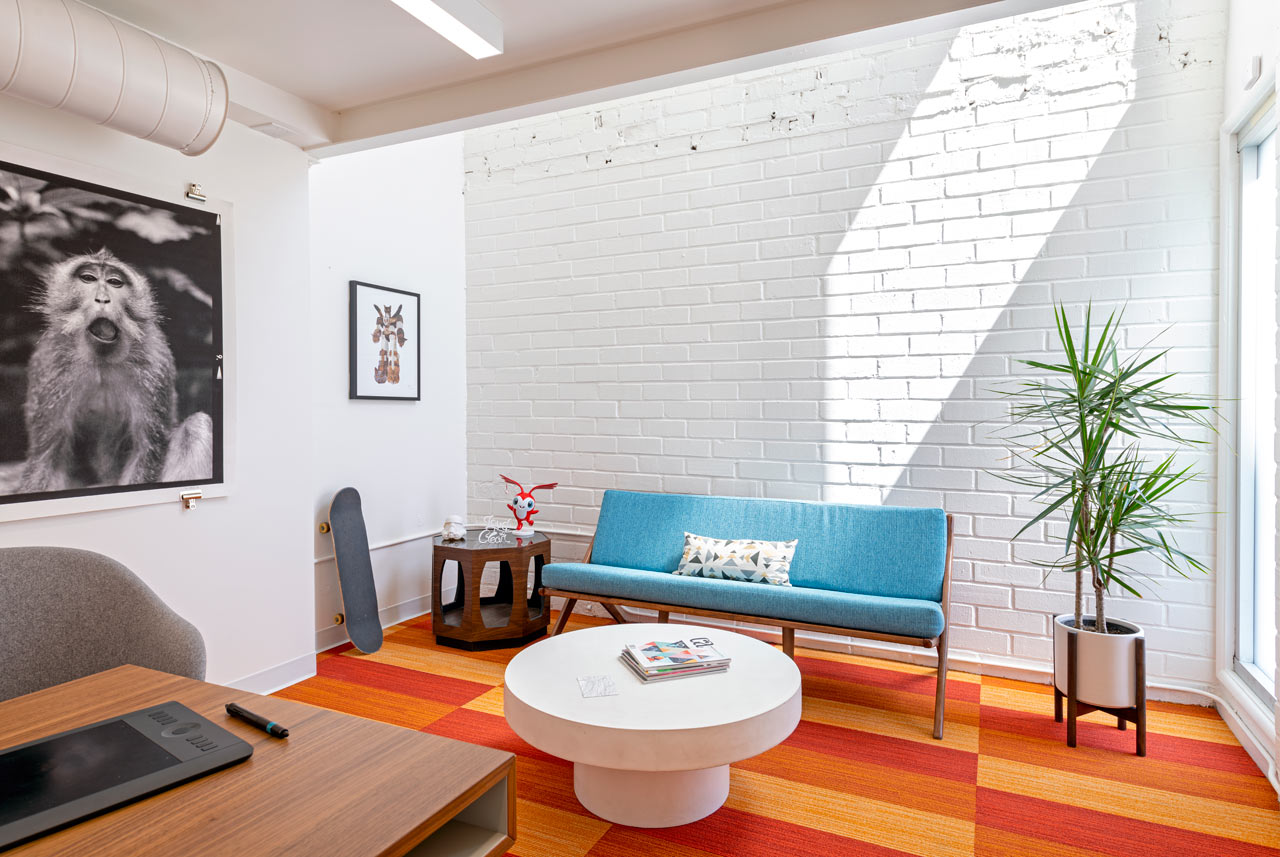 "We looked upon the overall project as an opportunity to demonstrate the diverse set of skills architects and interior designers must bring to such projects and help benefit the larger built environment we operate within."
Photography by Jasper Sanidad