The upgrade to the exterior façade of Perth's most recognisable CBD tower will establish a new precedent in design sustainability through a rigorous material recovery and recycling program.
The revamping of the exterior facade of Central Park Tower reflects a prioritising of sustainability, with over 150,000 kilograms of materials being recycled and a recovery rate predicted at almost 100 percent.
Central Park Tower – 249 metres in height and located on St George's Terrace in the hustle and bustle of Perth's CBD – is jointly owned by Singapore-based Frasers Logistics & Commercial Trust and Perron Group.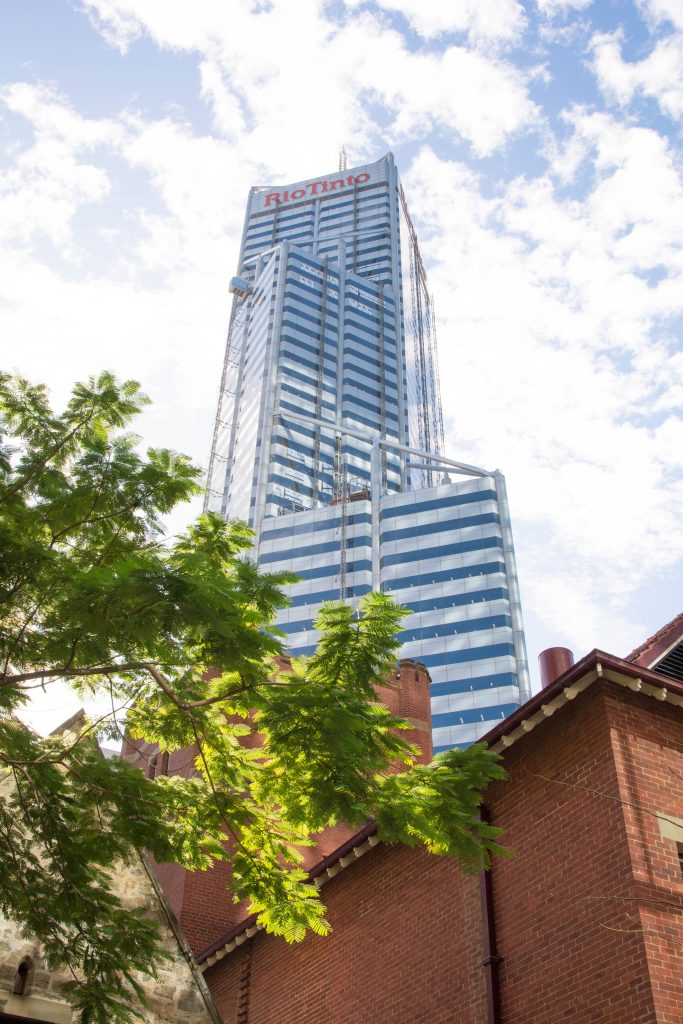 The tower is a home for globally renowned companies such as Rio Tinto, WeWork, Grant Thornton and Australian Energy Market Operator.
"We are committed to enhancing Perth's CBD as a thriving business precinct in a sustainable way, and the investment of Central Park's exterior is a part of this," says Ward.
Innovative façade rejuvenation for Central Park Tower
Duratec Australia are delivering the upgrade works – expected to be completed in mid-2024 – that entail the replacement of more than 7727 locally-made panels.
The scale of Duratec's facade rejuvenation will not only be an Australia-first, yet also highlight Western Australia's willingness to execute a large-scale project via engaging with local partners and suppliers.
Duratec project manager Raymond Browning said the facade rejuvenations will elevate Central Park in elegance as the new lighting beacons accentuate the structural elements from base to the top of the spires.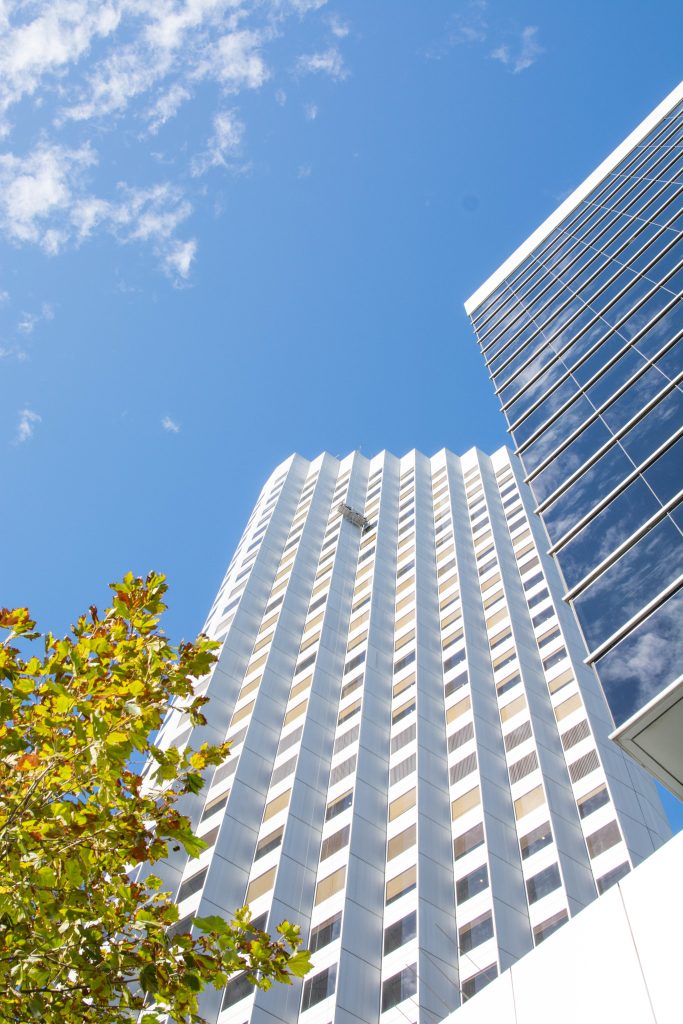 Strategic choice of cladding for Central Park Tower
To ensure adherence to the strict QA requirements and time-pressures, HVG Facades was the supplier of choice for the refurbishments of the Central Park Tower with their premium solid aluminium panel MondoClad®. Specifically for this project, HVG Facades created three custom-colours for MondoClad® – Thunder Grey, Pewter and Goose Grey – and a custom protective peel coat.
The use of MondoClad for the Central Park Tower facade upgrade is unique as it is fabricated with a press brake to fold the edges and form the cassette, as opposed to the traditional V-groove and fold method of fabrication.
Impact across engineering, construction and asset management
Duratec's managing director Phil Harcourt commented on how the company is proud to contribute to the upgrade of a well-known piece of Perth infrastructure.
"As a business that originated in WA, we are delighted to support the transformation of Central Park's façade and to continue making an impact in the engineering, construction, and asset management space," says Harcourt.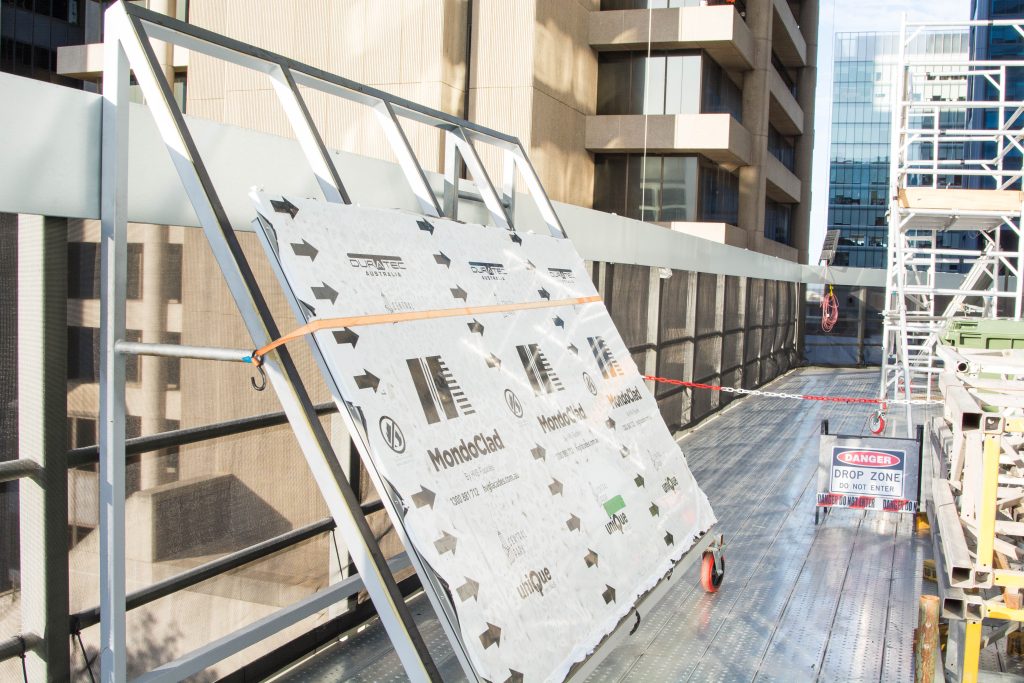 An icon of the Perth skyline
Central Park Tower has shone as an icon of the Perth skyline since 1992 due to its status as a quality and trusted destination for businesses.
Ward comments on how it is satisfying to witness the building's enhancements and facility upgrades coming into fruition.
These changes will only further solidify Central Park Tower's reputation for providing businesses with "sophisticated and contemporary spaces" conducive to a healthy work-life balance.
Renders supplied by HVG.