In a bold stride towards a sustainable future in design, Danish brand HAY introduces the revamped HAY About A Collection (AAC) – an eco-conscious range that embodies the brand's unwavering commitment to environmental responsibility and democratic design principles.
The standout feature of About A Collection is its use of 100 percent post-consumer recycled plastic, a move that propels Hee Welling's iconic seating collaboration with HAY into a more eco-friendly realm and sets a new benchmark for sustainable design.
Gone are the days of conventional production methods – the plastic for About A Collection's Eco shells is sourced from household offcuts such as discarded televisions and washing machines.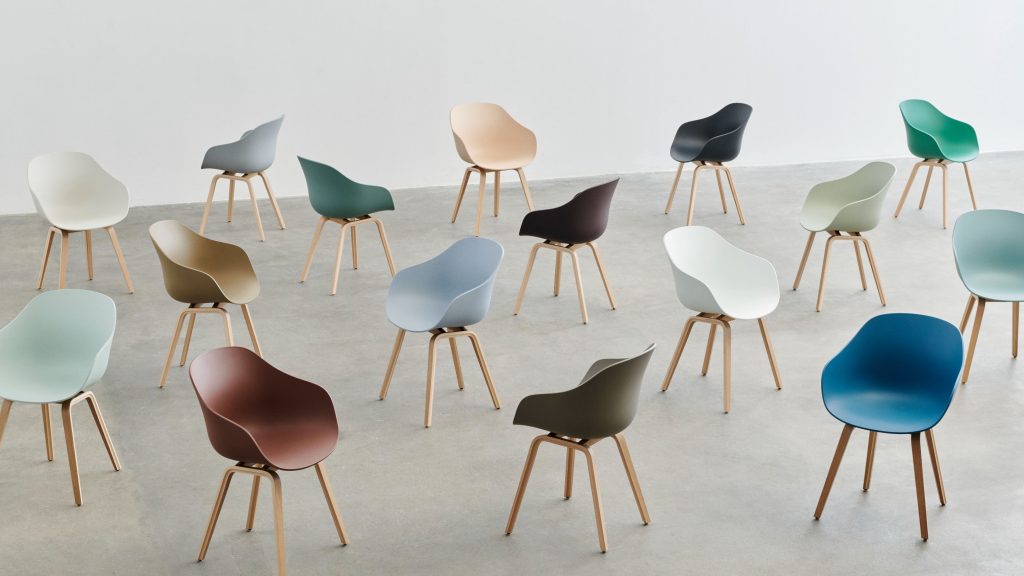 HAY champions a comprehensive recycling process that involves collecting, sorting, and cleaning the plastic in recycling programs, before it is transformed into the collection's distinctive shells.
All About the colour pops
The About A Collection now boasts a vibrant and playful palette with nine new colours that perfectly complement the existing seven bestsellers.
HAY's co-founder and creative director Mette Hay reflects on how the new designs demonstrate the brand's belief in the importance of colour.
"When it came to working with colour on a product line as precious as the About A Chair Collection, it initially seemed like quite a daunting task, especially since it's been one of the most significant for HAY since its founding over 20 years ago," says Hay.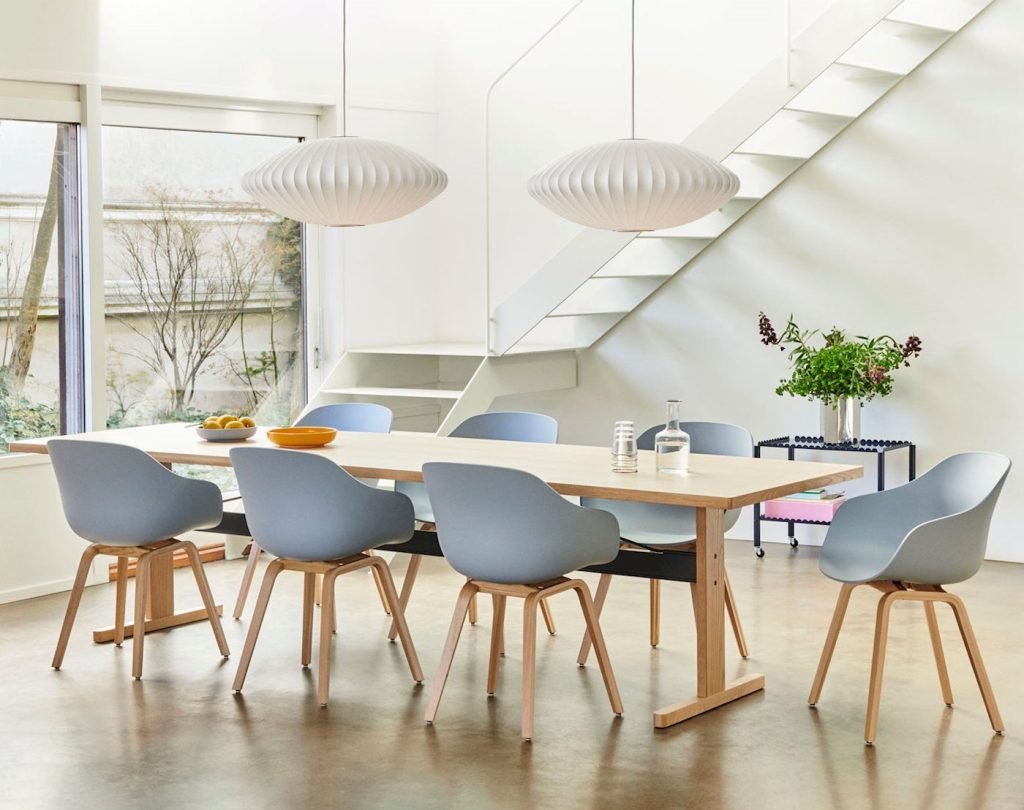 "The collection's versatility means that we have seen the chair used in so many different contexts – from canteens to office environments and people's kitchens at home – so, the demands to find a colour scale that suited all these contexts were high. With all this said, the colour palette that we present today came quite naturally."
Commitment to sustainable production
Co-founder and creative director of HAY Rolf Hay underscores the significance of this evolution.
"The About A Collection is one of our most foundational ranges. We've given it an important update that makes it relevant for today. Using post-consumer plastic for the shell has enabled us to drastically reduce the emissions associated with the production of this series, and we are very proud of that," he emphasises.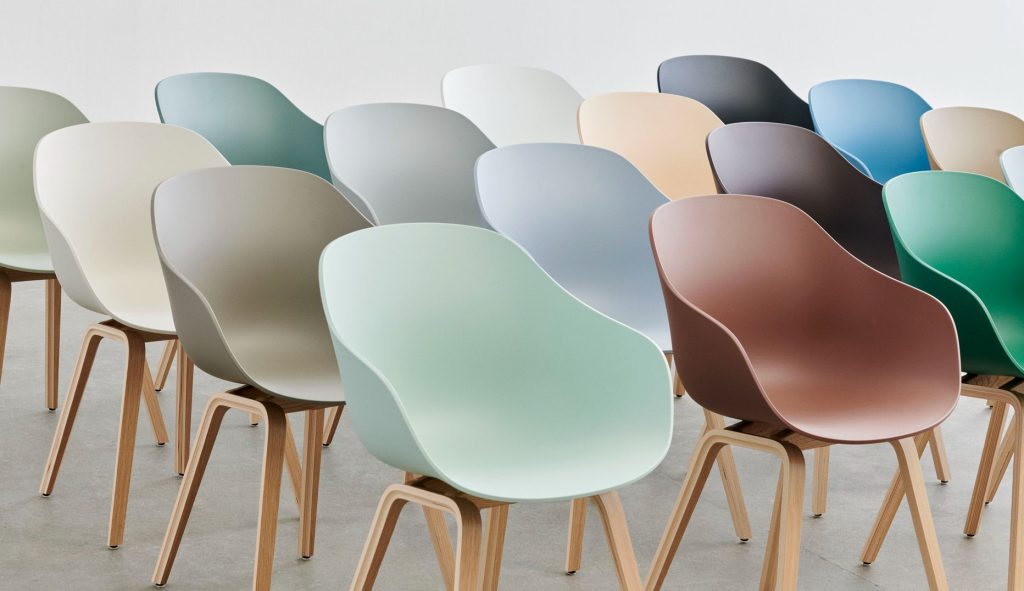 Furthermore, HAY's commitment to sustainability extends beyond materials. The wooden bases for AAC are sourced exclusively from FSC-certified forests, ensuring responsible forestry practices.
The About A Chair and About A Stool earned the prestigious EU Ecolabel certification, a testament to the exceptional environmental standards throughout their life cycle.
Celebrating 20 years of HAY
As HAY celebrates 20 years of crafting long-lasting and functional furniture, lighting, and accessories for everyday life, the About A Collection marks a significant milestone in the brand's journey towards a greener and more sustainable design landscape.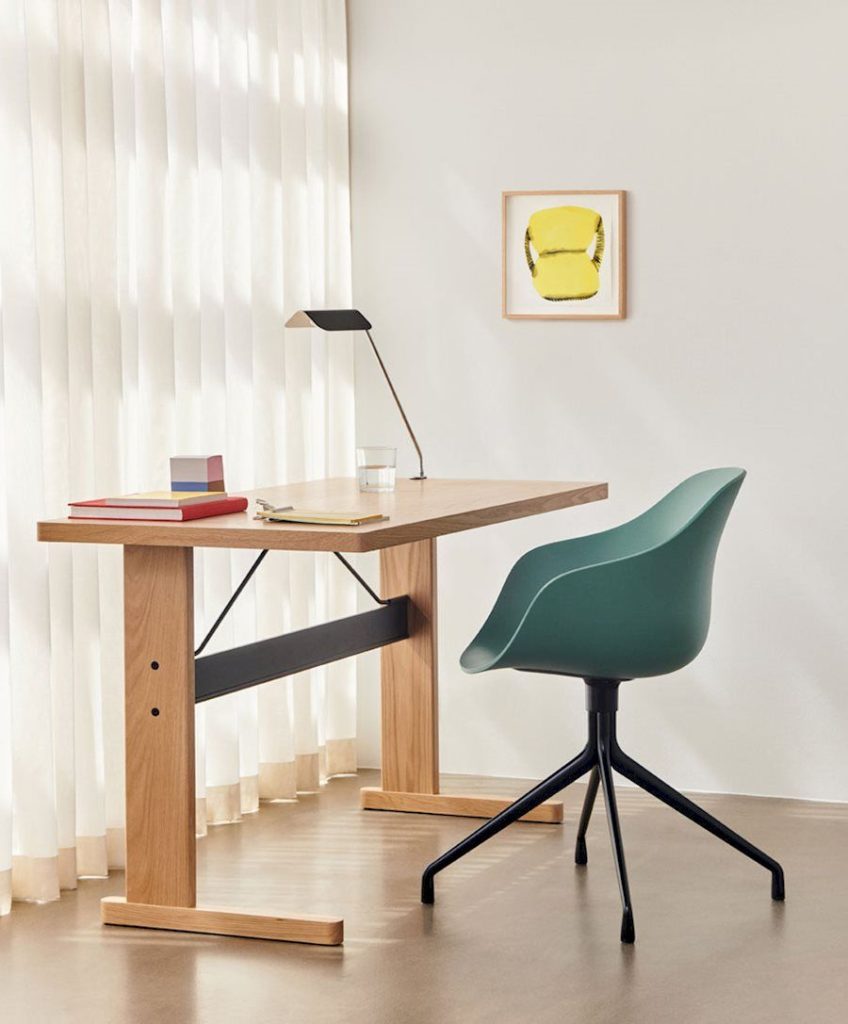 With its innovative use of recycled plastic and a vivid spectrum of colours, HAY's About A Collection sets an example for the future of sustainable design in Australia and worldwide.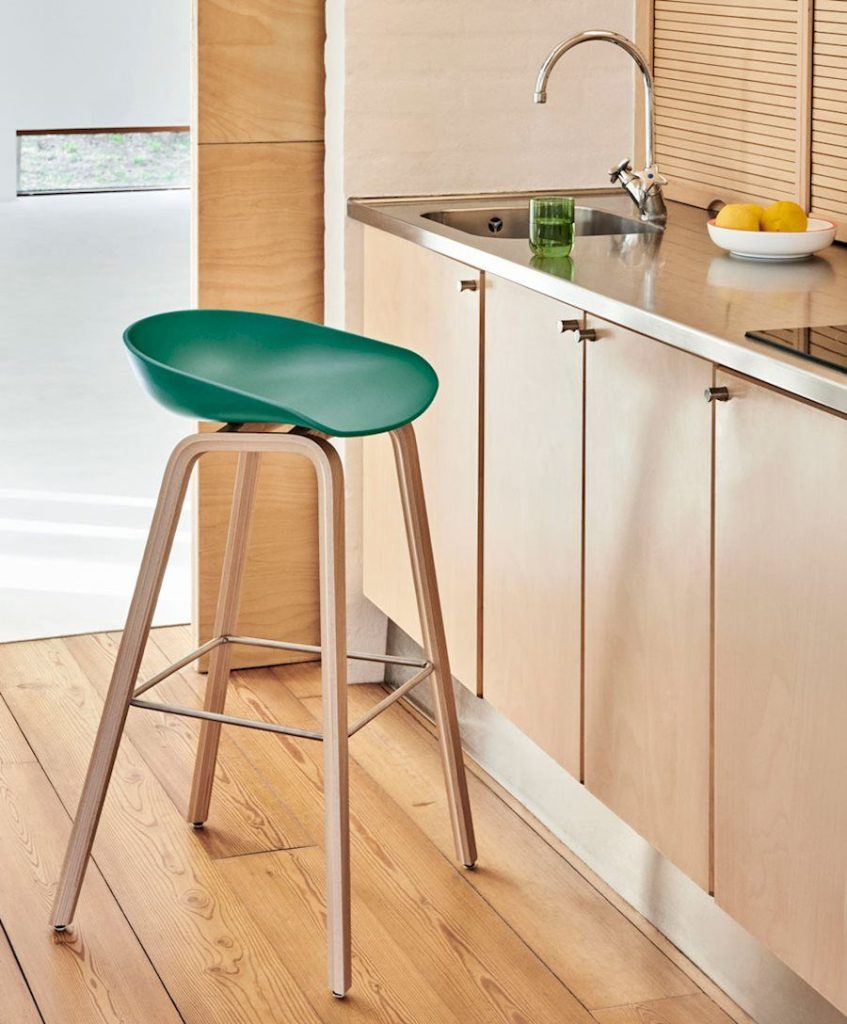 Photography supplied by Cult.
Check out CULT's online outlet store.