Australian furniture company Cult has been restoring some of its most iconic pieces – the Wishbone, Ox, Series 7 and Swan chairs – for years.
In fact, it has been actively encouraging designers – and the general public – to bring any original piece bought from Cult into a showroom to be repaired and restored by local craftspeople for almost a decade.
But as brand manager Joshua Ellis explains to me, Cultivated – the keenly clever name for Cult's recycling and refurbishment program – isn't just for the interior design icons.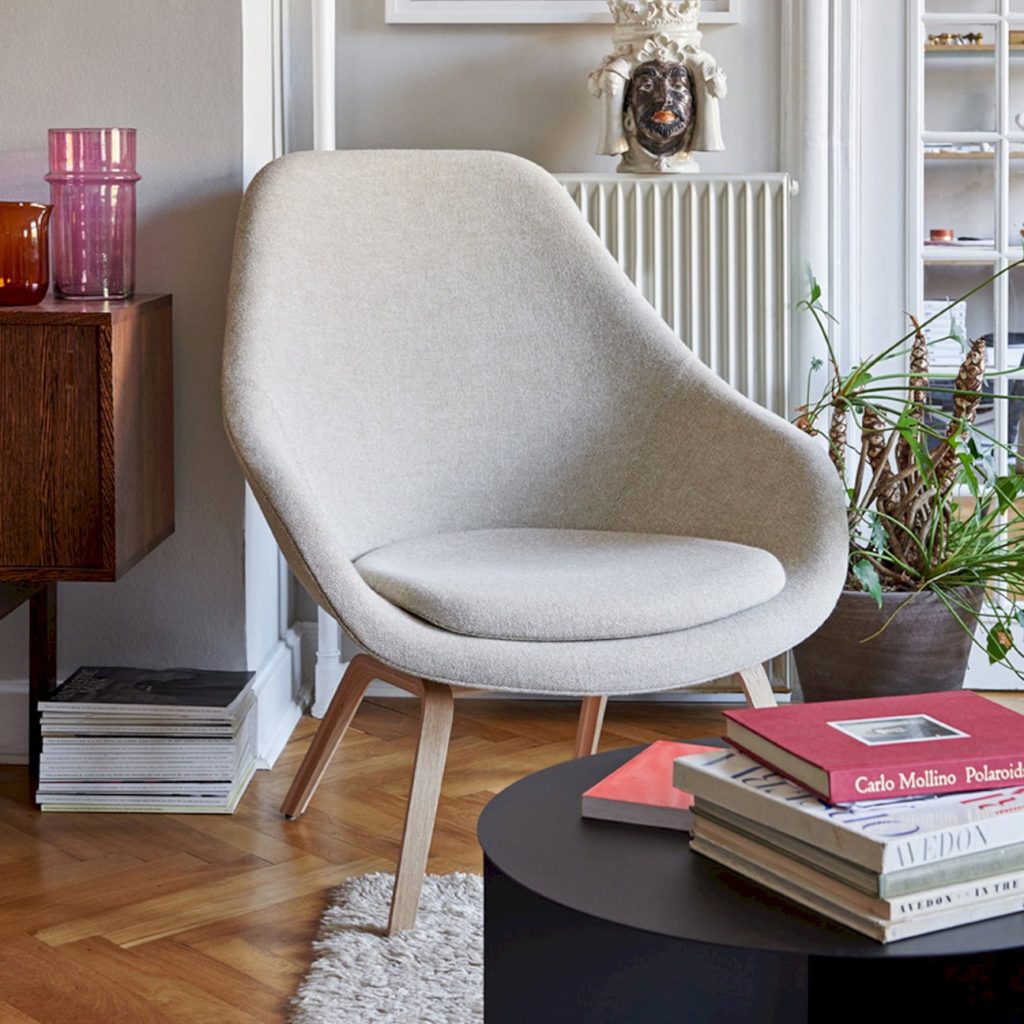 "Cultivated is available across all of our products. Anything from an About a Lounge chair that's a couple of thousand dollars right up to our top pieces, so the focus isn't really on those heirloom pieces," he says.
"It's about keeping chairs and lights and furniture in general away from the roadside and out of landfill."
Case in point, 16 About a Lounge chairs that had well and truly seen better days in Perth's Westfield Carousel.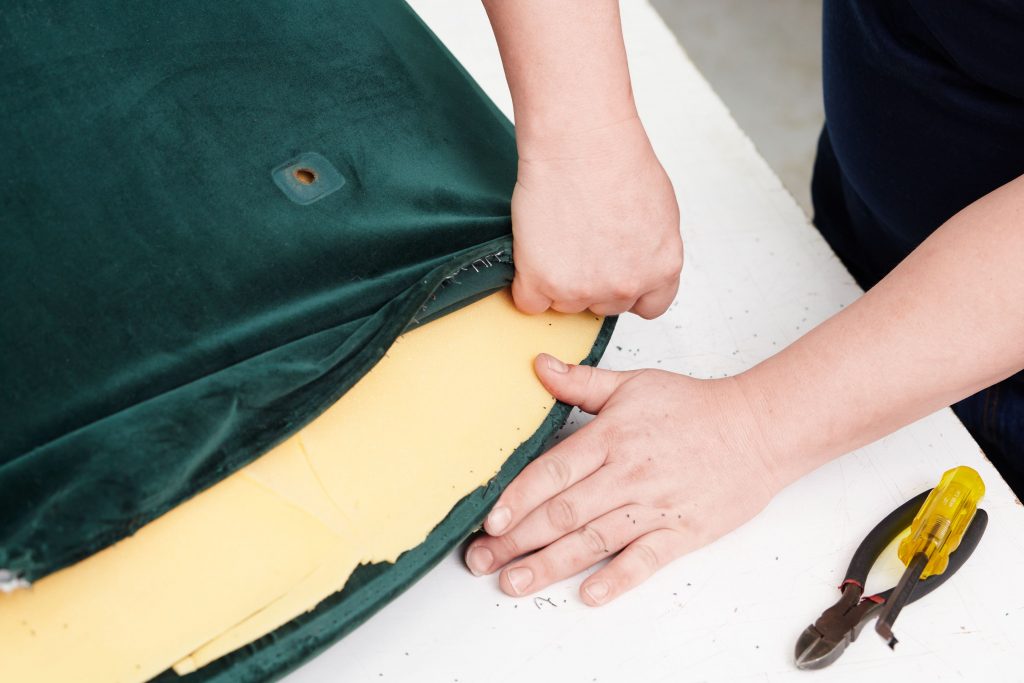 One of Danish furniture designer Hee Welling's best known pieces, the chairs retail for about $3000 each and feature a compact body with shaped armrests combined with round wooden legs.
In line with the rest of the series – and Danish sensibilities as a whole – their sculpted design has been kept simple, with nothing left to chance.
"Even though they had been in a high traffic environment like a shopping centre, they were still in really good shape," says Ellis of the About a Lounge chairs Westfield gave back to Cult in exchange for store credit.
"We really only replaced the fabric, which is a testament to their good design and quality products."
The chairs were destined for the scrap heap, but, through Cultivated, ended up in a Sydney workshop, where their timber bases were sanded and relacquered and their foam interior restored.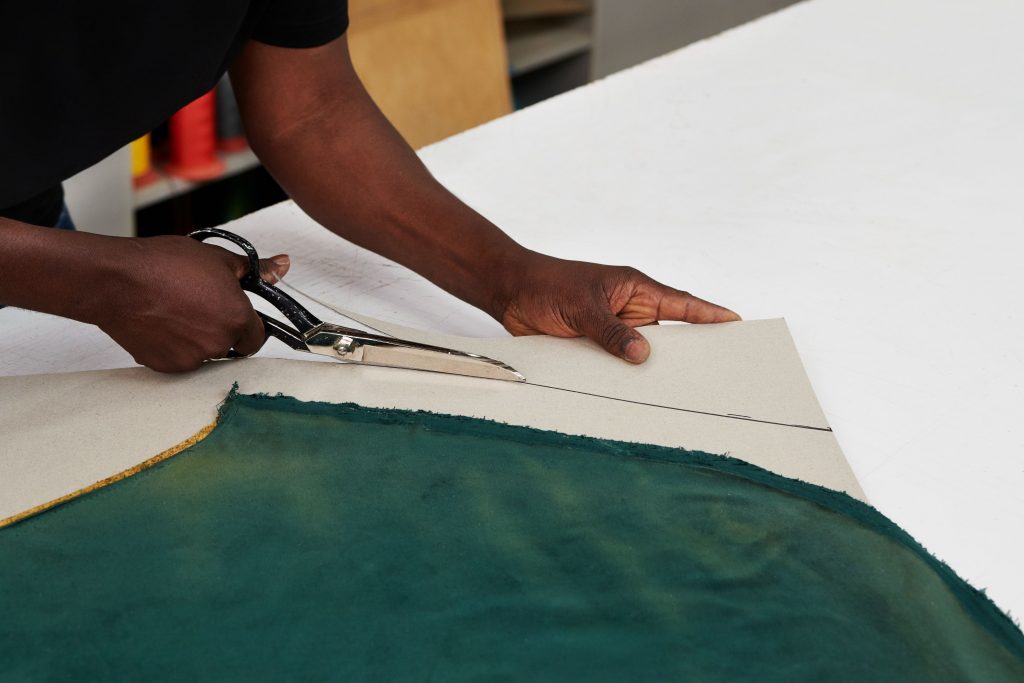 From here, they returned to Perth to be sold in Cult's showroom – at a discount – with buyers given final say on the fabric choice, as long as it's within "the original designer's intent.
"We don't like replacing things that don't need to be replaced. We're all about doing the minimal to get a product back to its original or near original condition," says Ellis.
"Part of that involves honouring the original designer's intent. So we'd never spray a timber base red or pink or change a brushed copper light to polished copper.
"There's a little more freedom when it comes to fabric, but we don't like to stray too far."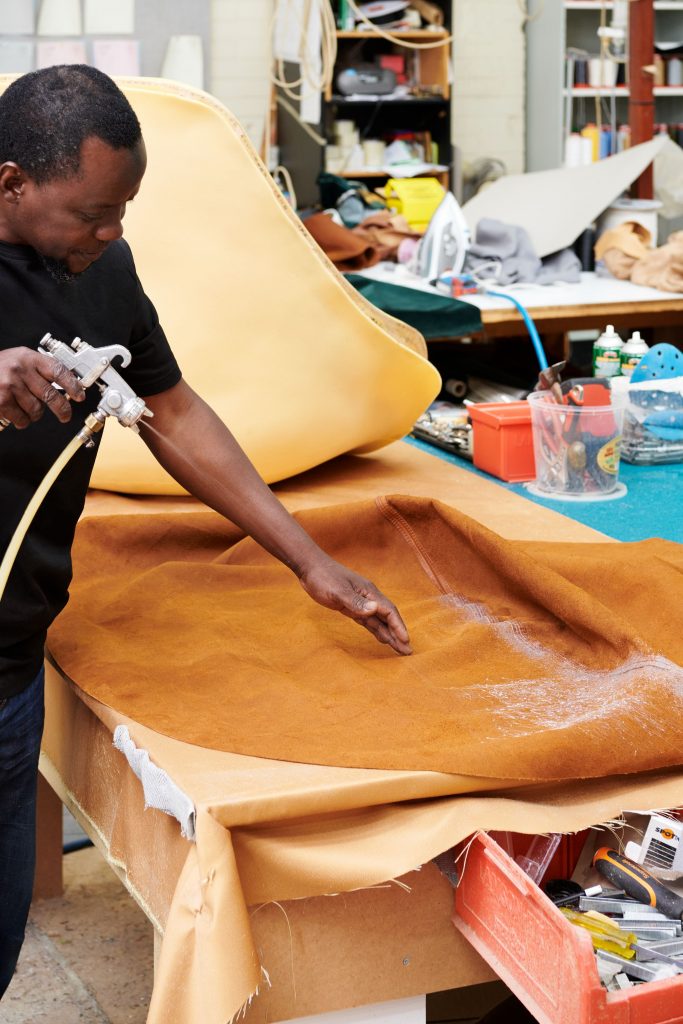 As for the worn poly-cotton velvet that protected the About a Lounge chairs at Westfield, that's off to be consciously recycled – in a process that Cultivated is still fine tuning.
"It's really difficult in Australia to manage our waste streams.
"There's no point chopping up some fabric and putting it into a carpet underlay. In 20 years time, it's going to end up in landfill anyway. So we really want to make sure things that are waste are being reused in a meaningful way."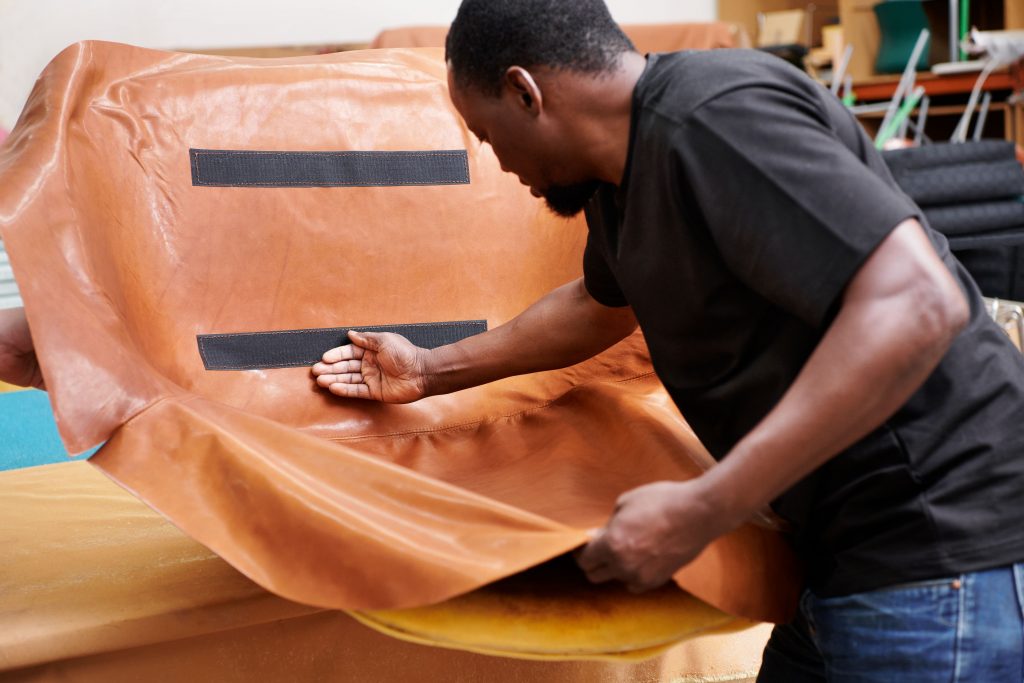 It's a constantly improving process – growing like Cultivated's output and reach, with the program planning on expanding its workshops outside of Sydney.
"We're really conscious of the energy to transport pieces, so if we can keep the work local, all the better. That's the next step for us, for sure."
Find out more about Cultivated on the Cult website.
Last year, ADR caught up with Cult's founder Richard Munao to chat about sustainability in the furniture industry.