Workspace's latest in-house designed timber family is simply named A-series after the A-frame form which is carried through from the table to the chairs.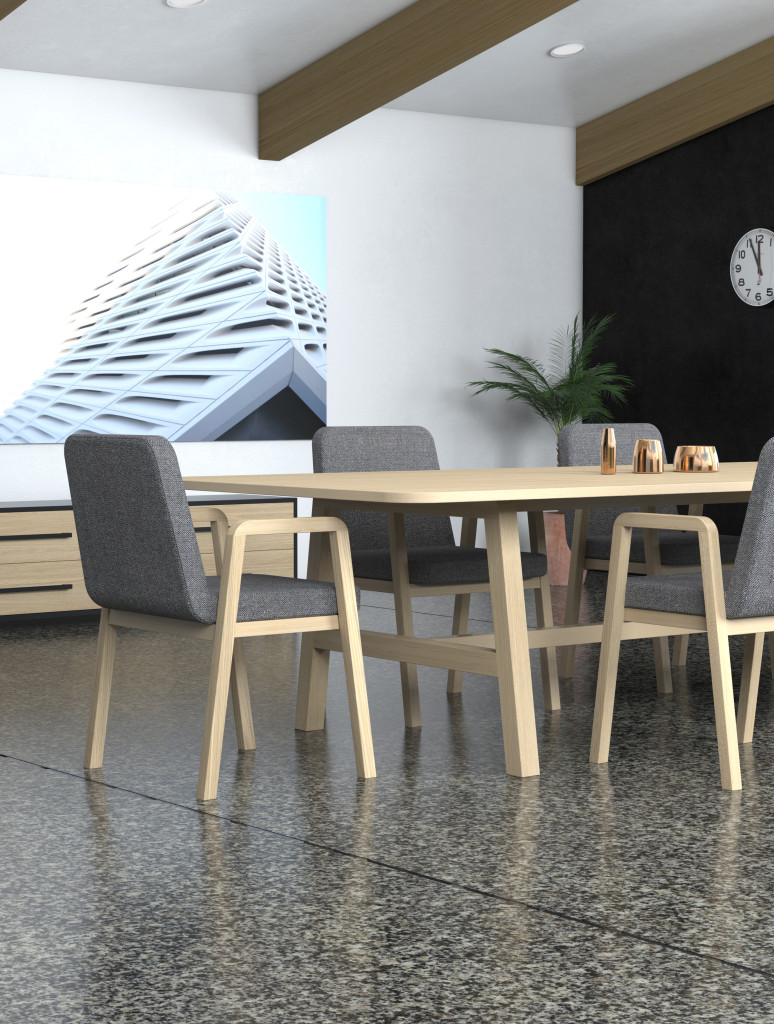 The A-series was born of a requirement for a table which can be customised to any length requirement and can be supplied knock down if needed; and matching chairs which will fit into many different environments and the widest range of users.
The A series has been designed in the "super-normal" aesthetic to sit unobtrusively in any environment without dominating the space. Using traditional joinery, high-quality foams and symmetrical geometry, A-series delivers on style without sacrificing comfort, practicality, or quality.