Photography by Emilio Cresciani.
Sydney's No. 1 Sewerage Pumping Station is over 115 years old and still pumping the city's waste. However, following a restoration by Hector Abrahams Architects (HAA), the station could soon also be a space for meetings or eating.
The pumping station was Sydney's first, the lead in a network of 19 stations. "It's an excellent example of the late arts and crafts style characterised by an obsession with asymmetry, an obsession with every element being designed as a work of art, beautiful red brick work, Sydney sandstone, and the use of abstract motifs," Hector Abrahams says.
HAA restored the building's outer, as well as the interior switch room on the upper level, which is now a flexible space.
"In the 1980s, the building had suffered from a very hot fire in a neighbouring warehouse, Abrahams explains. " The stone was all fretted, the roof was gone, and the internal spaces were a mess. This was the biggest challenge within the project."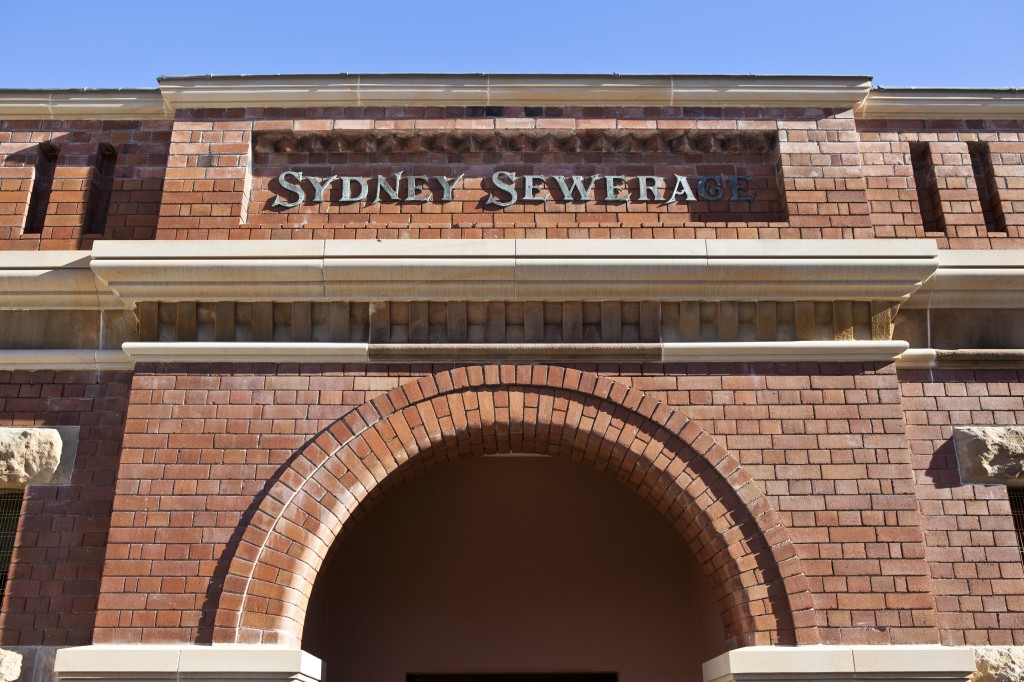 Despite infrastructure often being hidden as much as possible these days, there was great pride in the new sewage system that the 19th century building housed, Abrahams explains. "At the time of its construction, it had to be seen to be there because there was a common understanding that discharging sewerage into the harbour was unhealthy. The building actually says, 'It's not going into the harbour, it's being properly dealt with'. The Victorian period saw great investment in skill and beauty in utilitarian buildings.
"As far as we know, it's the only pumping station in Australia that has been preserved for this type of use. Underground sewerage tours are very popular in many cities as people are fascinated by the behind-the-scenes workings of our industrialised cities, and of course sewerage was a major invention for modern cities," he says. Tours will not be offered at Sydney though, as it is a 'confined space', so special training is required to enter the lower areas.
While the sewage pumps are still running, they exist far from the switch room-cum-flexible space – about 25 metres below ground – and there is no smell, thanks to a sophisticated exhaust system.
The flexible space will first be used as a city hub for Sydney Water, however it has been designed to allow for many uses, including meetings and as a restaurant. "Because of its small scale, historic significance and beautifully preserved decorative features [in contrast to the big box architecture of Darling Harbour], it is expected to be a popular space in the future," says Abrahams.
"This is more than just conservation," he continues, "This is bringing an industrial building to function for today, providing valuable inner city amenities to a major corporation. We've turned a utilitarian space into one of elegance and given it a new function with scope for a diversity of uses."
The extensive reconstruction and conservation works involved colours, materials and style all carefully chosen based on historical research. "We used historic 1899 Department of Public Works drawings and historic photos to reconstruct the original hipped roof, pendant light fittings, multi-paned highlights with coloured cathedral glass, black and white chequerboard tiling in entry porch."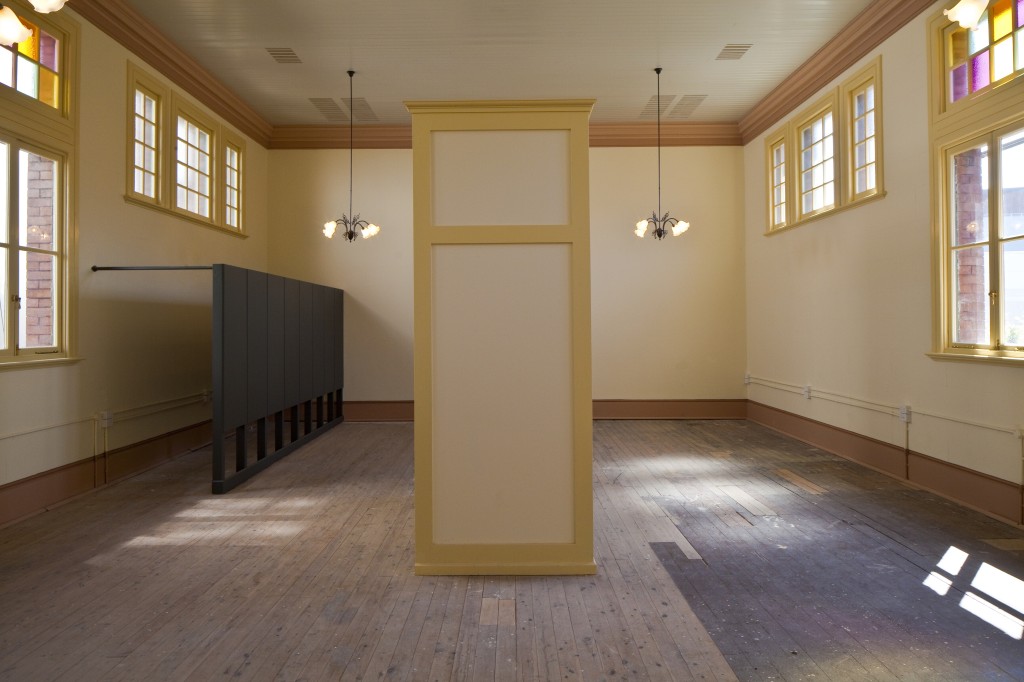 The work also includes stonework repairs, new timber doors and internal doors frames and leafs. An interpretation strip of sealed original paint was preserved in the control room. A new services hub and a new switchboard were constructed as an interpretation of the original structure as seen in the Public Works drawings and historic photos.
"Sydney is full of utilitarian buildings designed with architectural taste and careful attention. No.1 may have been built in 1900 but it's still working, and not only working, but essential to the daily lives of the CBD," says Abrahams. "It was a special opportunity to work on one of Sydney's most intriguing spaces."