A $700 million mixed-use tower designed by Architectus and Ateliers Jean Nouvel has been approved for 383 La Trobe Street, Melbourne.
The project, developed by Sterling Global, will feature an internal arcade wrapped in digital art installations, brimming with cultural curiosities including galleries, a bar, restaurants, retail spaces and a public book exchange.
"In conjunction with Ateliers Jean Nouvel, we've created a living, breathing tower that will redefine how people interact with the city," says Matthew Smith, Managing Principal at Architectus. "Ensconced in colours that transition with the light, the tower has been built for the people, with a visual and sensory public laneway bisecting the site at ground level and further joining the veins of the city."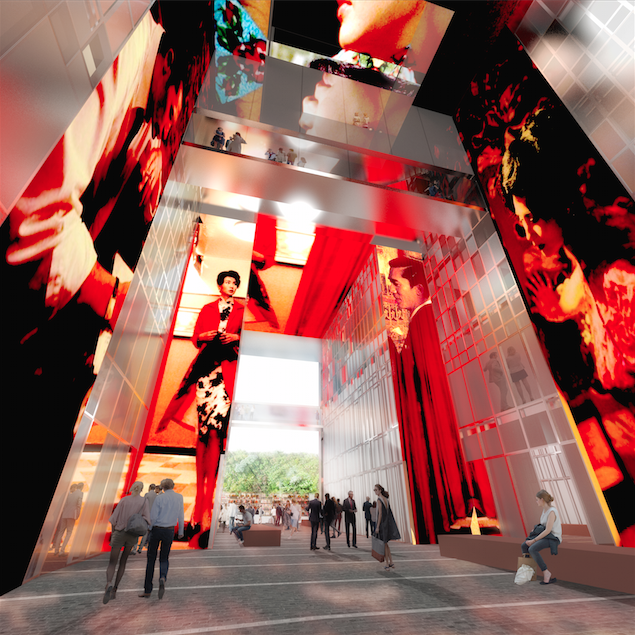 "383 La Trobe Street offers one third of its land back to the public, creating a new laneway dotted with a gallery space, cafes, bars, art spaces and a huge digital art installation that covers the roof and walls of the arcade. It's a significant artistic contribution to Melbourne," says Brandon Yeoh, Development Director, Sterling Global.
Despite its 29:1 plot ratio exceeding the city's planning controls, the building has been approved thanks to its ample cultural benefits and public amenity.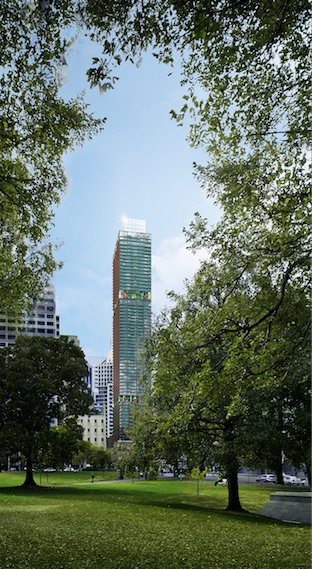 Linked to the rest of the city through its surrounding major streets and interior public laneway, the 70-storey tower will also include 488 one, two and three-bedroom residences and a 196-room hotel. The tower will help fill a lack of accommodation for tourists to  the city while providing new spaces to socialise, including a rooftop bar.
The project's philosophy is to ensure every aspect will be beautiful, blanketed in landscaped vertical gardens and external finishes that complement the light as it shifts throughout the day.