Featuring block colours and geometric forms, Circles of Hair by Perth design studio State of Kin is an ambient and memorable hair salon like no other.
Located in the trendy suburb of Subiaco in Perth, Circles of Hair is considered an institution in the local area.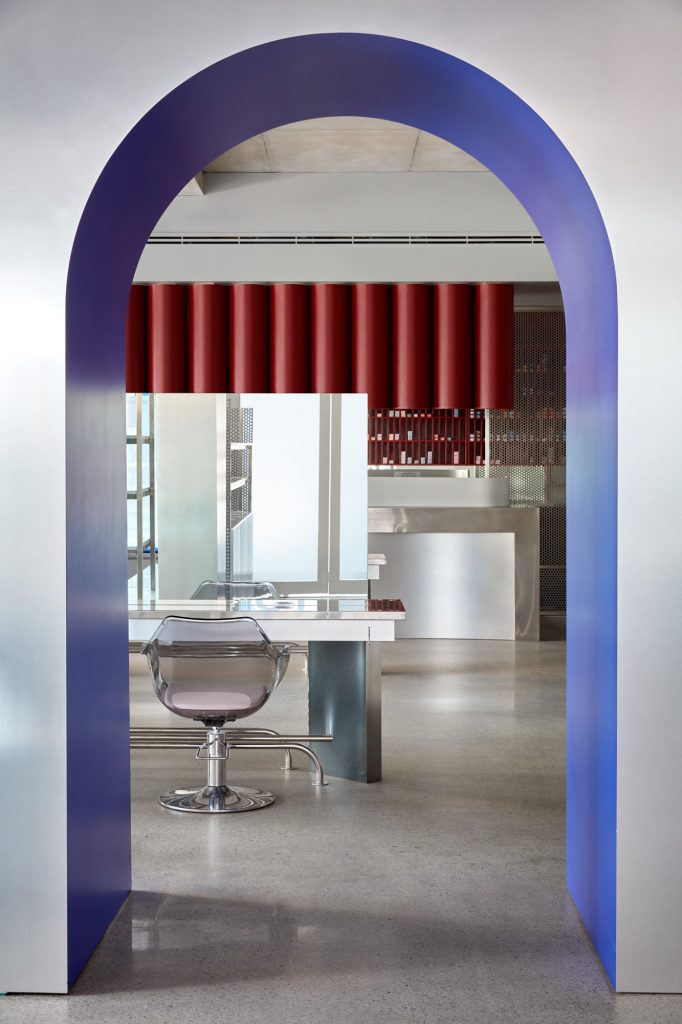 With a devout cult following, strong social media presence, and identifiable brand, Circles of Hair required a salon to match this energy.
"We wanted to create a lasting impression of fun for all visitors," explains State of Kin.
"The concept for this project was to maintain the fun energy and ambience of the existing space but give it a rejuvenating facelift, reflecting the established brand with a fresh new interpretation."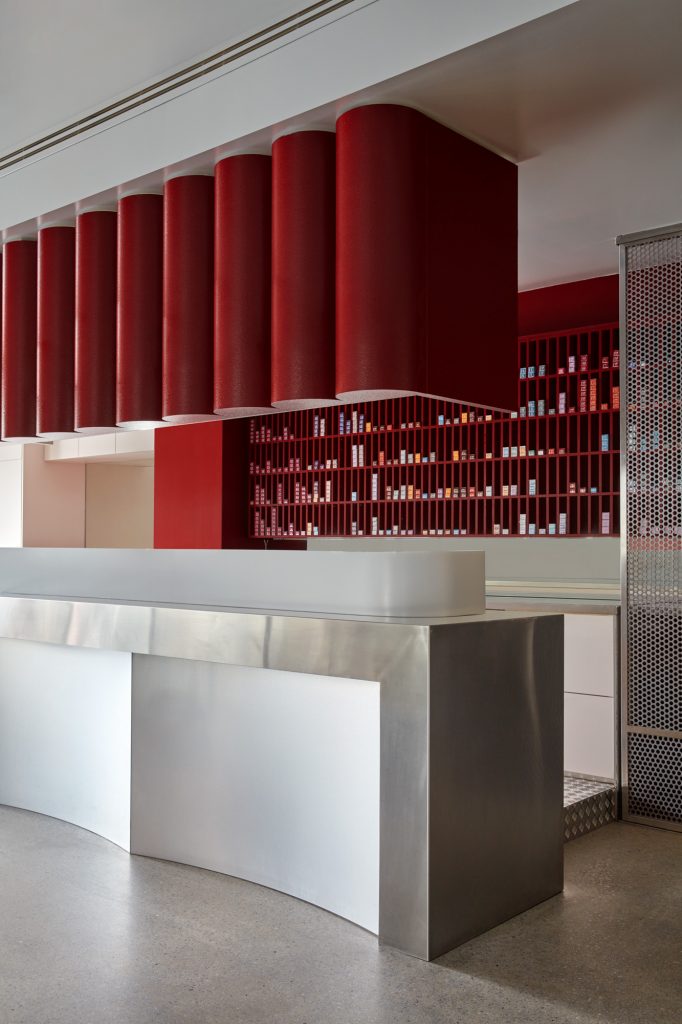 The renovated salon is vivacious and elevated, setting itself apart from other retail aesthetics in Perth.
State of Kin leaned upon stylistic references from Postmodernism and Memphis design movements, such as bold patterns in colour, light and movement. The result is a youthful hair salon that began with industrial steel, concrete and glass palette.
Keeping in mind that Circle of Hair is a business first and foremost, State of Kin designed the space to simultaneously enhance circulation and foster operations.
"Within this large open space, specific zones were created that are still connected and lively.
"Storage and display opportunities were integrated carefully to allow meticulous merchandising and optimised functionality whilst also creating interest," adds State of Kin.
Throughout the interiors, pops of colour play off metallic tones to honour the brand's identity.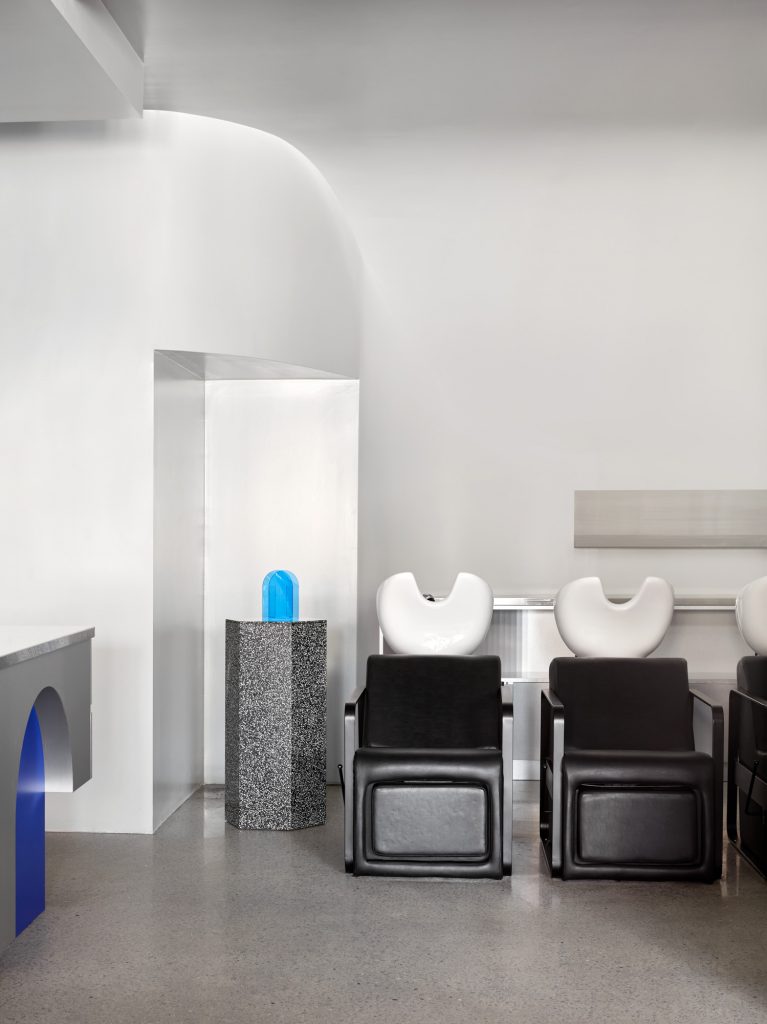 To help orientate the space, these moments of colour sitting against the layers of silver and grey are "used as signifiers and focal points, directing and attracting people to various zones within the salon," explains State of Kin. "Reception, retail and coffee stations are highlighted with chromatic bursts."
Circle of Hair's client had previously purchased one of State of Kin's flagship residential projects Shutter house, leading her to appreciate the studio's design ethos.
"I felt they understood my personality and my brand and that they would be able to interpret that into a space that is reflective of our business," says Circle of Hair client Sharlene Lee.
Bursting with energy, Circle of Hair is an edgy retail space that is avant-garde in its visuals but unostentatious in its purpose.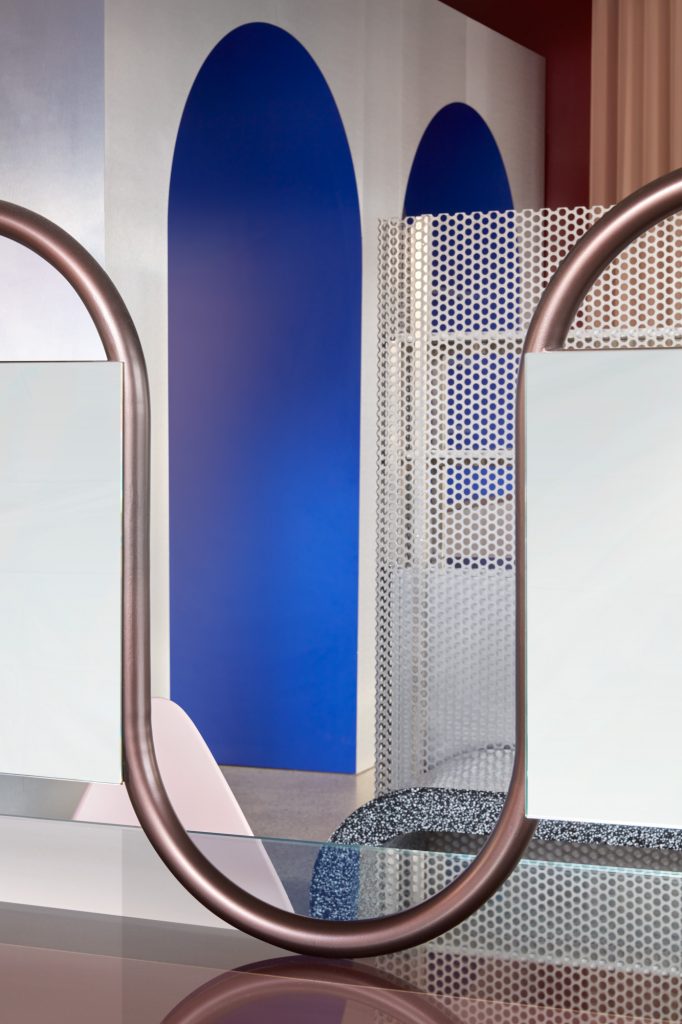 Photography by Jack Lovel.
State of Kin has also joined Australian Design Review's 30UNDER30 on the panel of esteemed judges to give back to the industry.