Following its Melbourne debut in 2019, the Affordable Art Fair has returned to Australian shores after a string of global exhibitions.
This September, the Fair is bringing its fun and accessible approach to art appreciation back to the city, at its new home at the Melbourne Convention and Exhibition Centre.
Featuring more than 40 Australian and international galleries, the Fair will showcase thousands of artworks from a mixture of emerging and established artists over four days.
To help patrons make their house a home, the Fair offers contemporary oil paintings, life-size sculptures, photography and limited edition prints. It promises something for every taste, space and budget. Prices will start from $100 and cap at $10,000.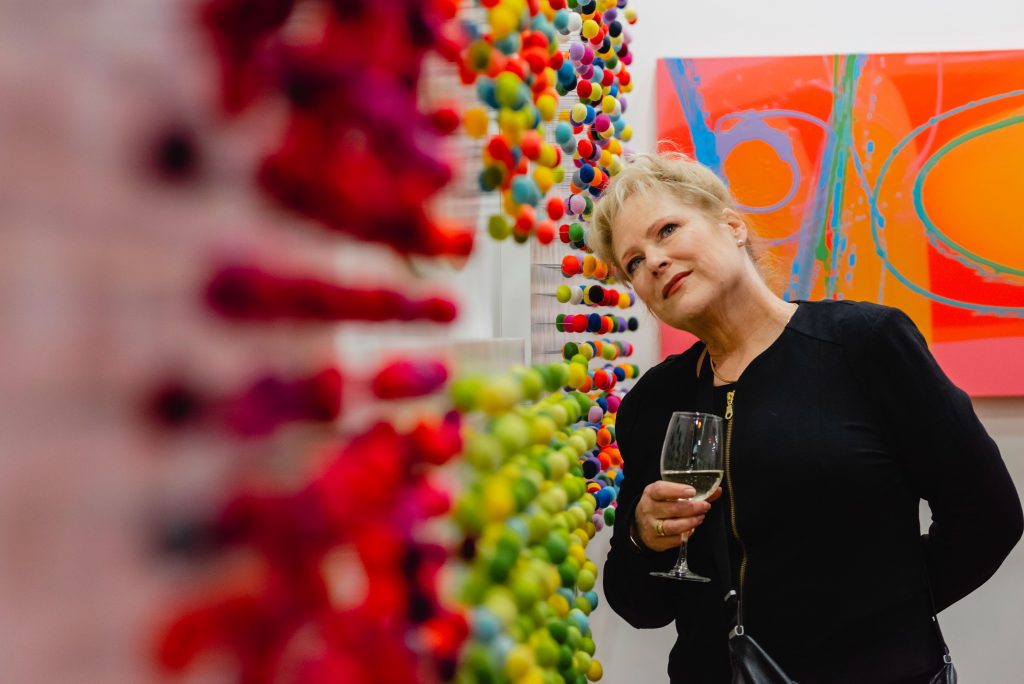 The Fair aims to grow the art market, help people discover new artists and galleries, and demystify the conventional art buying experience with highly visible pricing.
"Now more than ever, we need to support our art ecosystem and the events industry to create those magical moments when people fall in love with art," says the Fair's regional managing director Asia Pacific Stephanie Kelly Gordine.
The galleries
Exhibiting galleries include Martinich&Carran on Victoria's Surf Coast and Prahran's Fenton & Fenton. Joining them will be Studio Gallery, founded by Melbourne artist Kerry Armstrong, and the all-female collective Tits & Co.
Leading Australian online gallery Bluethumb will also return for its second year. Meanwhile, M Artist Collective will make its Fair debut alongside Jumbled and BlackCat Gallery.
The Fair's extensive reach sees The Gallery Eumundi in Noosa Heads, Queensland also joined by London's Rebecca Hossack Gallery, which headlines the list of international galleries.
Young Talent exhibition
A few special exhibitions are coming to the Fair this year. The first is Young Talent Victoria. This exhibition offers five local creatives under the age of 35 the chance to exhibit and sell new works.
Following her success at the first Melbourne Fair in 2019, Alice Oehr returns for a second year, while Mark Chu, Liam O'Neil, Tegan Iversen and Miranda Smith will make their debut appearances.
All artists are handpicked by Fair organisers with the aim of building their profiles and ultimately securing their representation by galleries and museums.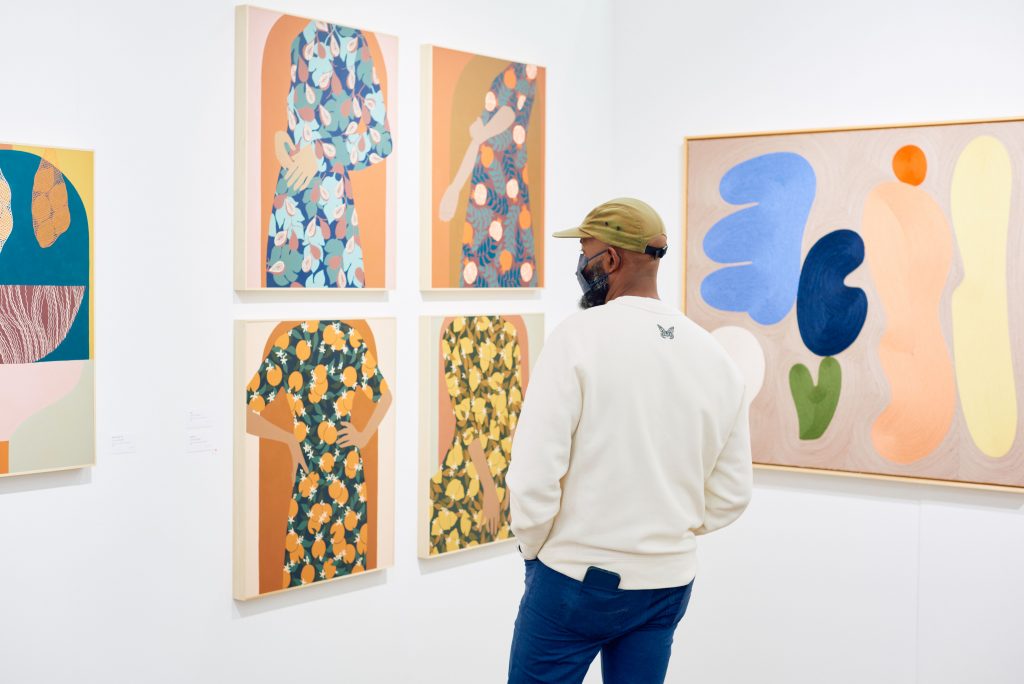 Indigenous Arts in Prisons and Community Exhibition
This year, the Fair has named The Torch its official charity partner. For over 10 years, The Torch has provided arts, cultural and arts industry support to First Nations inmates in Victoria through its Indigenous Arts in Prisons and Community program.
This partnership marks the first time work by The Torch's artists will be exhibited at a public art fair, with 100 percent of all sales going to the charity.
Live works at Creative Hub
Alongside new and upcoming talent, Artists in Action at the Creative Hub will offer visitors a different perspective.
Each day, a collection of Australian creatives will present a series of live works. This includes awe-inspiring oil paintings, tranquil watercolours and a life-size Art ATM by sketch artist, Jackie Case.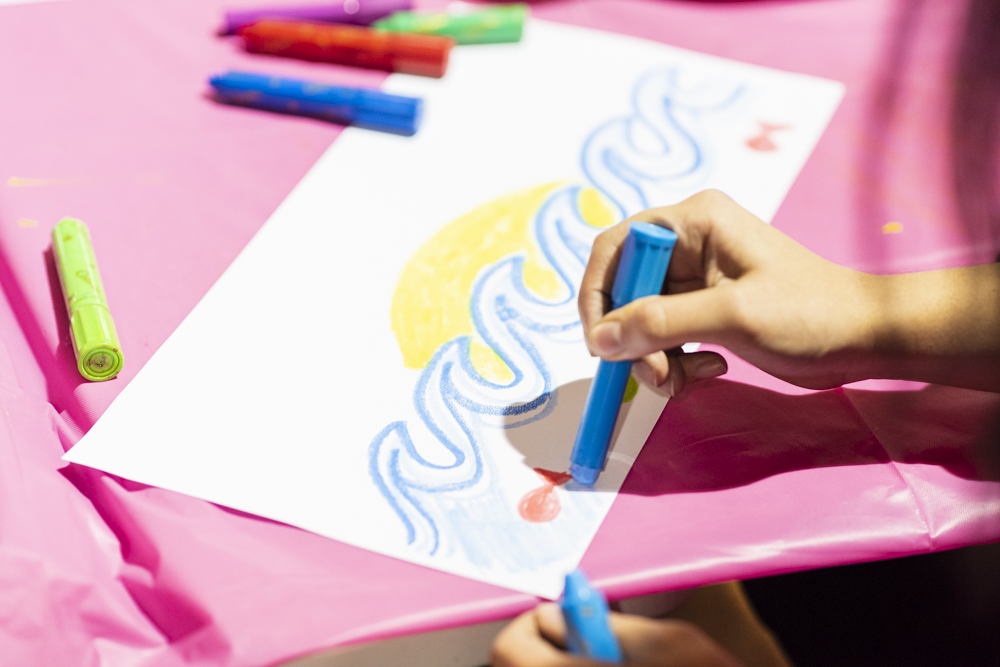 Children's Art Studio
A true family affair, the Children's Art Studio will allow mini Monets to create their own take-home masterpiece. This is alongside a special installation by Polish sculptor, Cezary Stulgis.
Augmented reality
Finally, Dorsett Hospitality International and The Collective will present a sophisticated augmented reality project. The Way We Dance combines visual art, virtual space and technology. Led by choreographer Yuh Egami of the Hong Kong Ballet, visitors will experience a collection of virtual dances from artists around the world.
There's a lot to take in over four days.
The Affordable Art Fair runs from Thursday 1 until Sunday 4 September 2022. For the full list of exhibiting galleries and tickets, head to the website.
All photography is supplied by Affordable Art Fair unless otherwise stated.
Interested in more design events? Open House Brisbane has released this year's program.