Earlier this month, Brisbane Open House celebrated its return following a two-year hiatus by announcing an extended program.
This year's program will see up to 40 venues take part, including a number of never-before-seen buildings for visitors to discover.
The executive program will take place on Saturday 27 and Sunday 28 August, with some venues requiring bookings, which can easily be made here.
Also kicking off Open House Brisbane will be the inaugural 'Villages of Brisbane – Sandgate' on Sunday 21 August. Visitors can enjoy a guided walking tour through one of the most historic parts of the city for a chance to see inside a number of iconic Brisbane structures.
The event gives visitors the chance to see how others live, work and play; look up, look inside, have a sticky beak and see the city from a different angle.
With that in mind, ADR has selected some potential buildings to help you plan your visit!
Fish Lane Arts Precinct, Richards and Spence
Saturday 27 and Sunday 28 August, 9am–4pm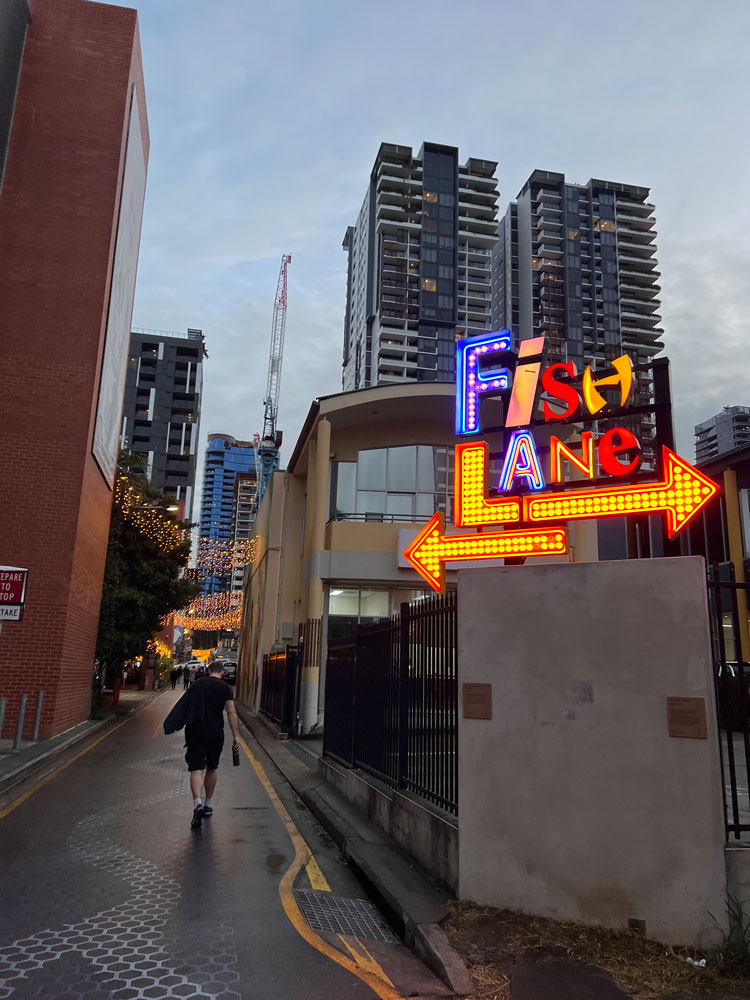 Fish Lane Arts Precinct offers public art installations, restaurants, speakeasies, bars, cafés and parklands.
Directly adjacent to Southbank and some of Australia's major cultural institutions, Fish Lane Arts Precinct connects South Brisbane's creativity to West End's eclectic authenticity.
Best experienced on foot, Fish Lane showcases local and international artists inspired by place, referencing Fish Lane's unique urban character and industrial working history.
Masonic Memorial Centre, Lange R Powell with refurbishment by Atkinson, Powelll and Conrad
Saturday 27 and Sunday 28 August, 10am–4pm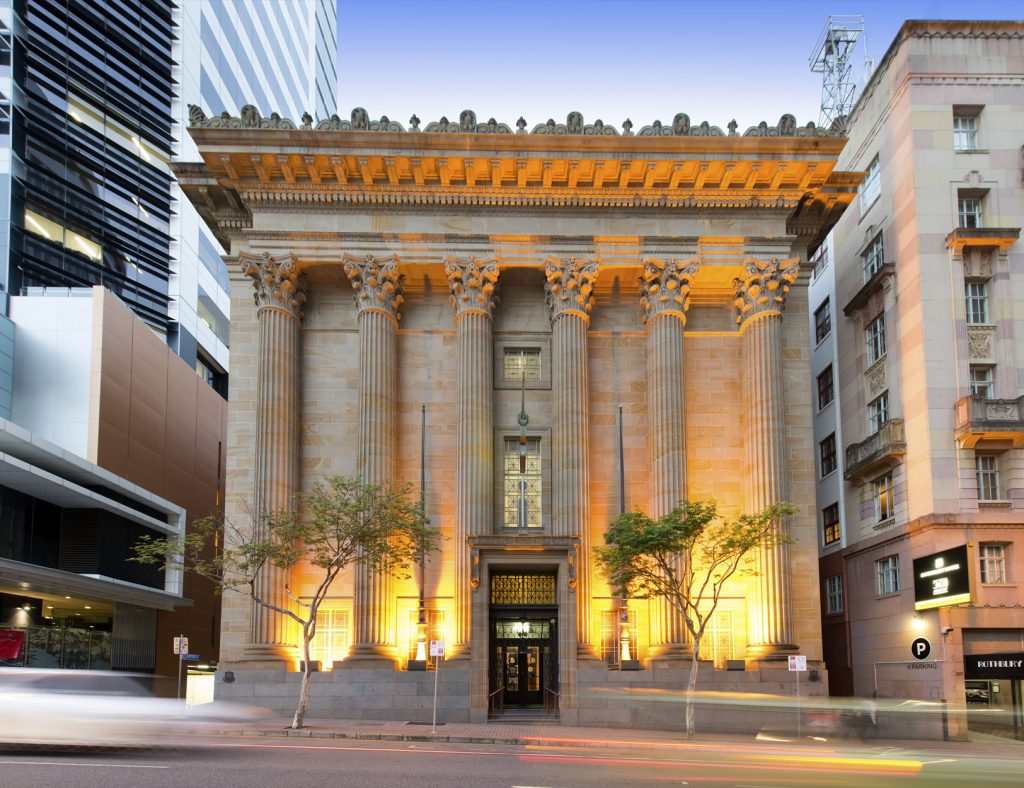 Built as a monument to Freemasonry in Queensland and as a World War I memorial, the building is an exceptional example of an Australian Masonic Temple.
Its interiors, particularly the Grand Hall and the Urn of Remembrance, are renowned for their grandeur.
It is substantially intact both externally and internally and is held in high regard by the Masonic community.
The Princess Theatre, JDA Co.
Saturday 27 August, 8am–12pm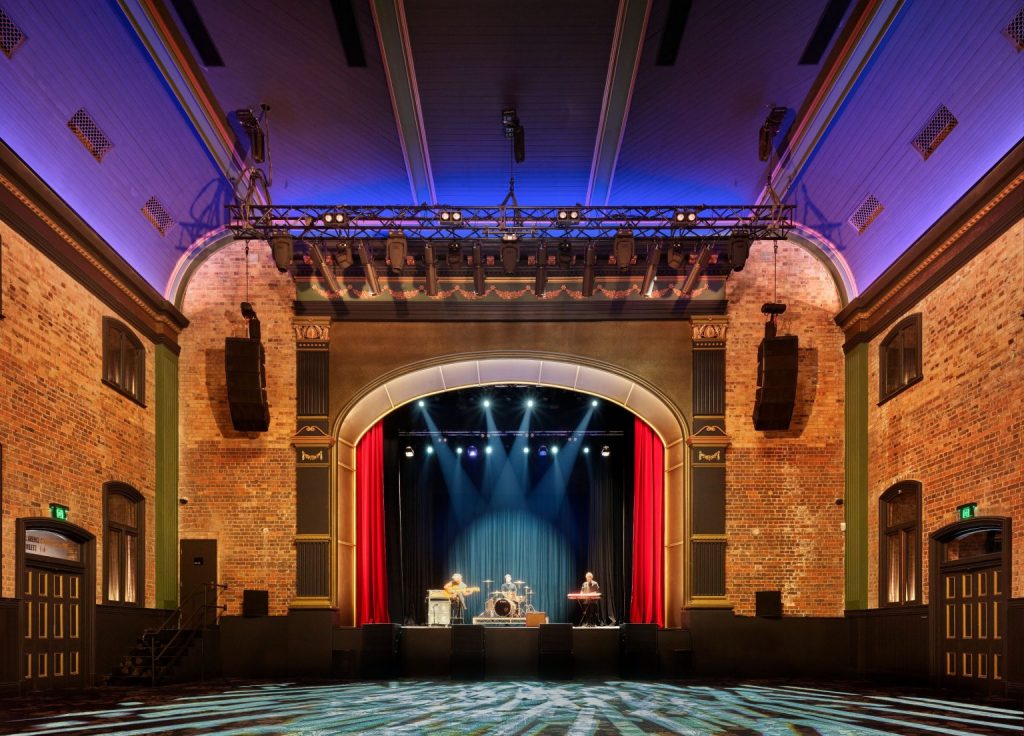 At 133 years old, The Princess Theatre reigns as Queensland's oldest standing theatre.
Originally built in 1888, The Princess Theatre is located in the inner city suburb of Woolloongabba and features a 1475-square metre two-storey layout.
JDA. Co director James Davidson says tenacious teamwork and an eagerness to reintroduce live music and theatre productions proved an irresistible design brief.
"This is an iconic Brisbane building and we carefully selected our collaborators to ensure they shared our enthusiasm to not only preserve but really revive this landmark," he says.
The Annex – BVN office, BVN
Saturday 27 August, 10am–2pm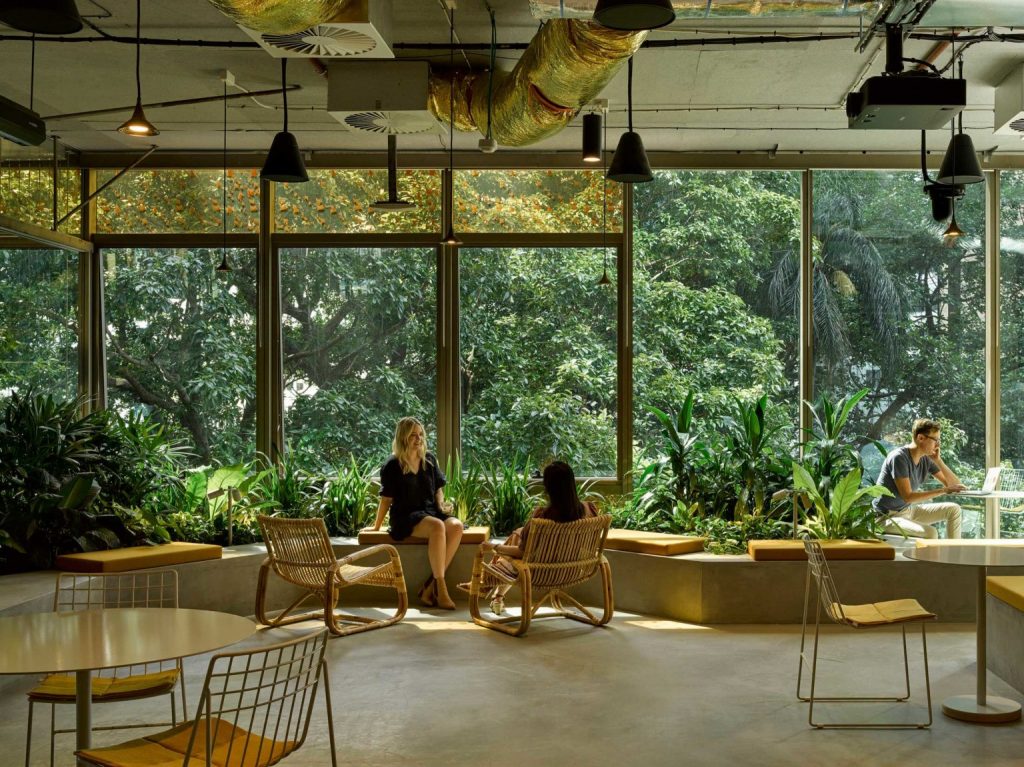 The Annex is a tropical treehouse in Brisbane's CBD. Designed by BVN, the building also functions as BVN's Brisbane studio.
Inspired by the adjacent fig trees, the building is designed to enhance the sense of being under the canopy and immersed in the green foliage.
Visible from each level of The Annex, the trees are ever-present through long views down the street, and lovingly imbued in the architectural detailing.
New Farm Neighbourhood Centre, Vokes and Peters in collaboration with Zuzana and Nicholas.
Saturday 27 August, 10am–3pm (bookings required)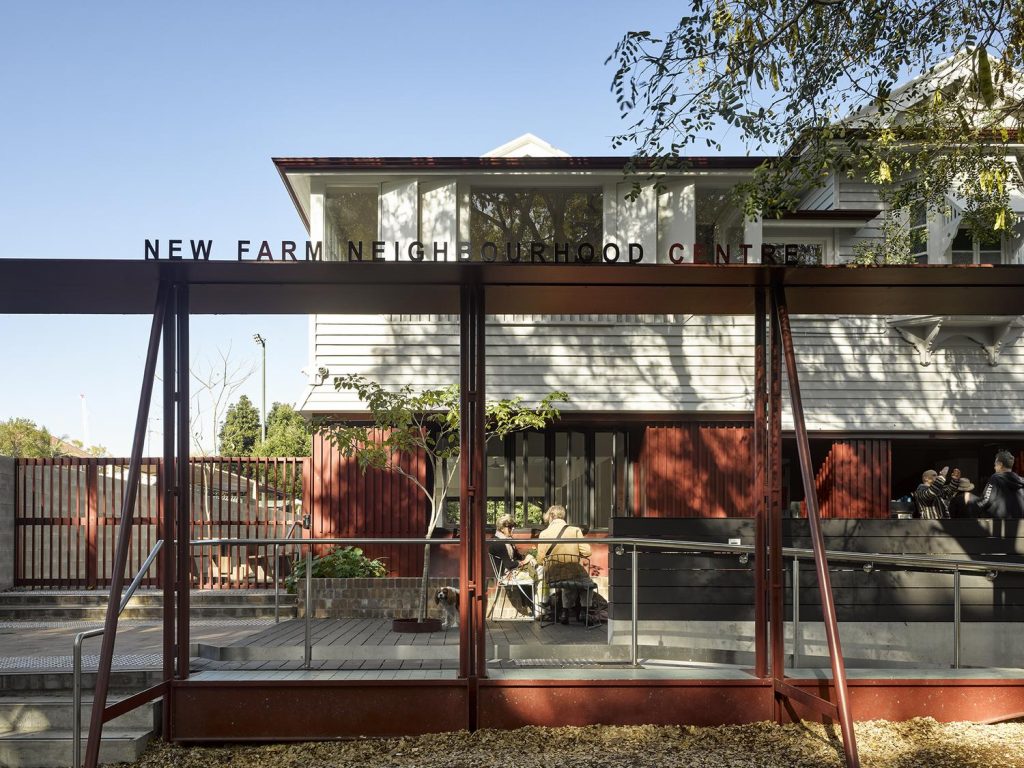 New Farm Neighbourhood Centre is a long-standing fixture of the local New Farm community.
In 2016, an upgrade of the centre was initiated and designed by Brisbane architectural practice Vokes and Peters in collaboration with Zuzana and Nicholas.
The existing timber structure has been sensitively adapted to expand the use of the facility, incorporate contemporary amenities and retain the convivial character of the original building.
Midtown Centre, Fender Katsalidis
Saturday 27 August from 9.30am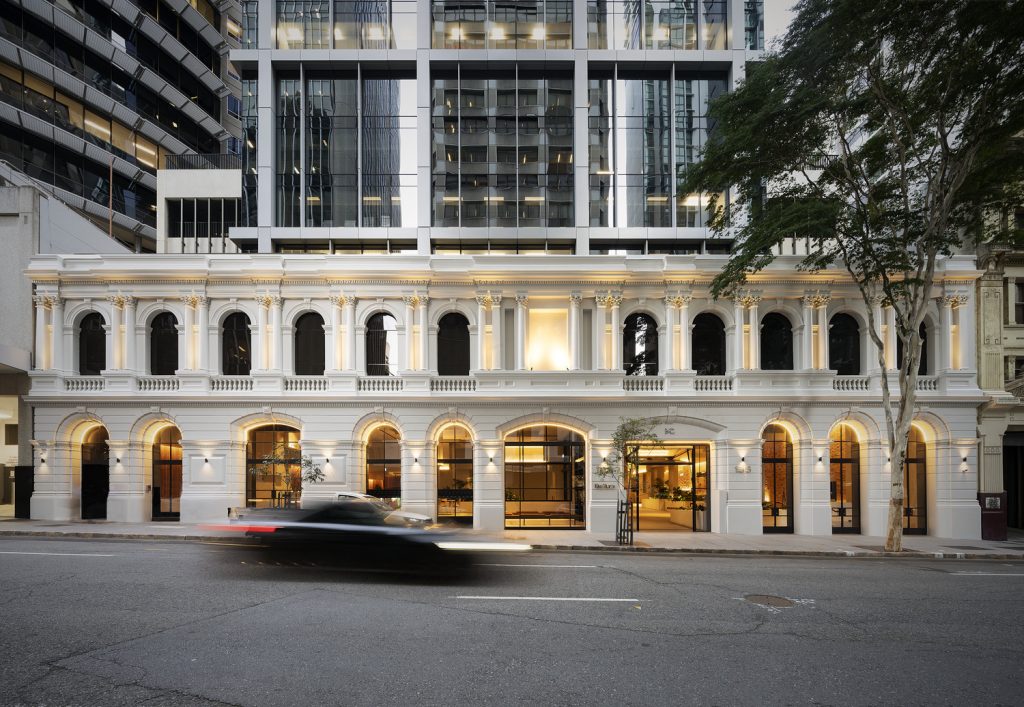 Receiving the Lord Mayor's Brisbane 'Buildings that Breathe' Architecture Award, the Midtown Centre is an environmentally sustainable 26-storey building that merges two former government office buildings. It also demonstrates a strong alignment with Brisbane City Council's New World City Design Guide – Buildings that Breathe.
Designed by Fender Katsalidis Architects and built by Hutchinson Builders, Midtown Centre provides over 45,000 square metres of A-Grade office accommodation. Midtown Centre is currently occupied by high-quality tenants including Rio Tinto and the Queensland State Government.
Lead image of The Princess Theatre photographed by Scott Burrows.
Late last year, ADR covered the refurbishment of The Princess Theatre, which was completed in nine months, with the goal of returning the space to the actors, musicians and audiences as soon as possible.