Located in Brisbane, "Uxbridge house is the quintessential family home," says Tim Stewart Architects.
Spanning two levels and situated on a 400-square-metre site, Uxbridge house is a fresh take on the classic Queenslander.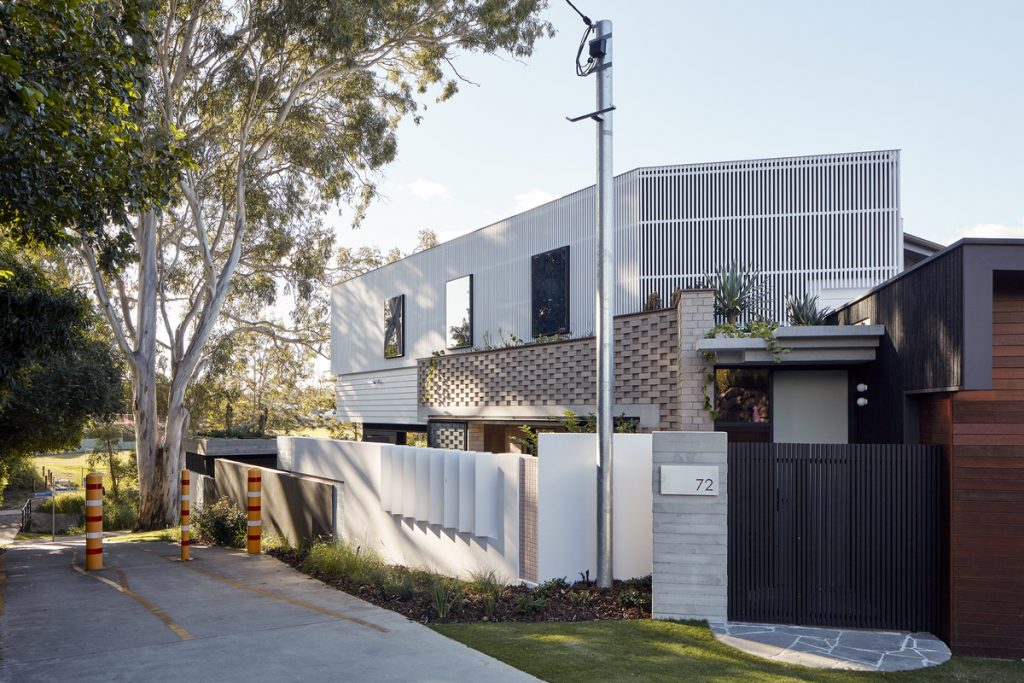 Generally, a Queenslander home is a weatherboard house with battens underneath.
Tim Stewart sought to flip this by placing battens on the upper level to protect the home from sun exposure and ensure privacy.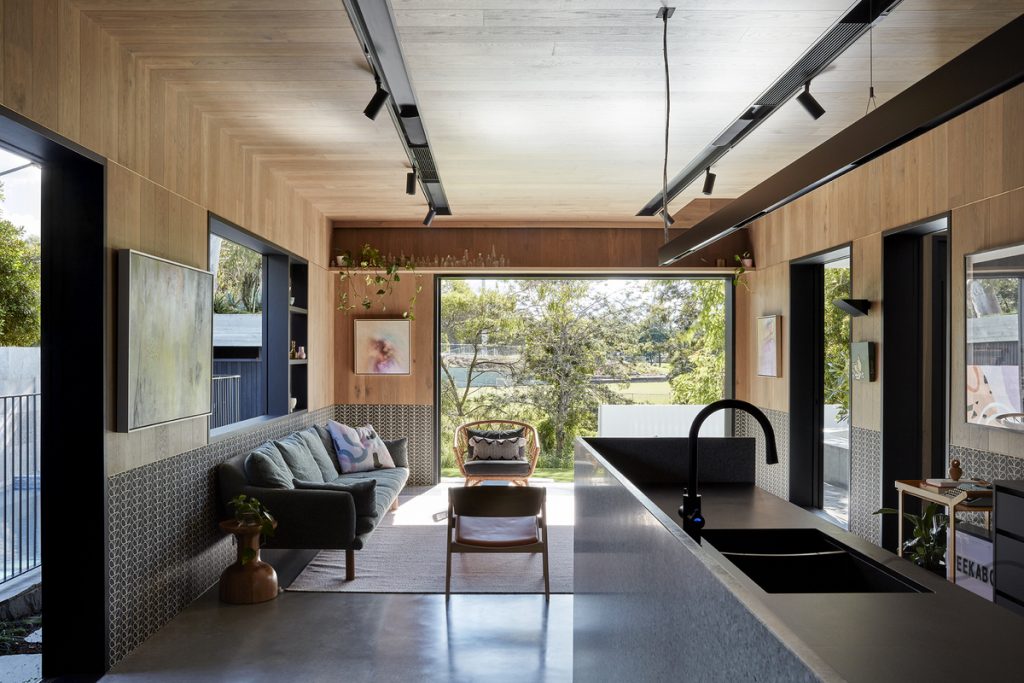 The lower level, while still weatherboard, now sits on a darker base below.
As Stewart's own home, Uxbridge house is designed for a growing family and achieves this by relying on a no-fuss approach.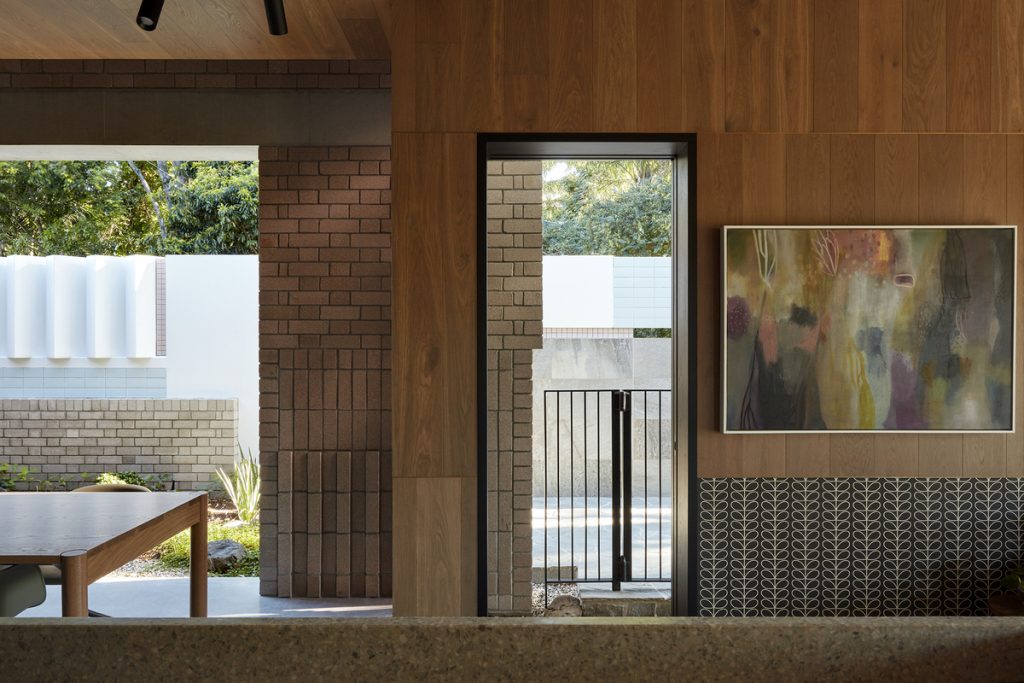 Decked out in timber from IDEA sponsor Tongue & Groove, Uxbridge house is warm and compatible with the everyday happenings of family life.
Moving outside, the property rests along a bike path that travels up and out through many of Brisbane's northern suburbs.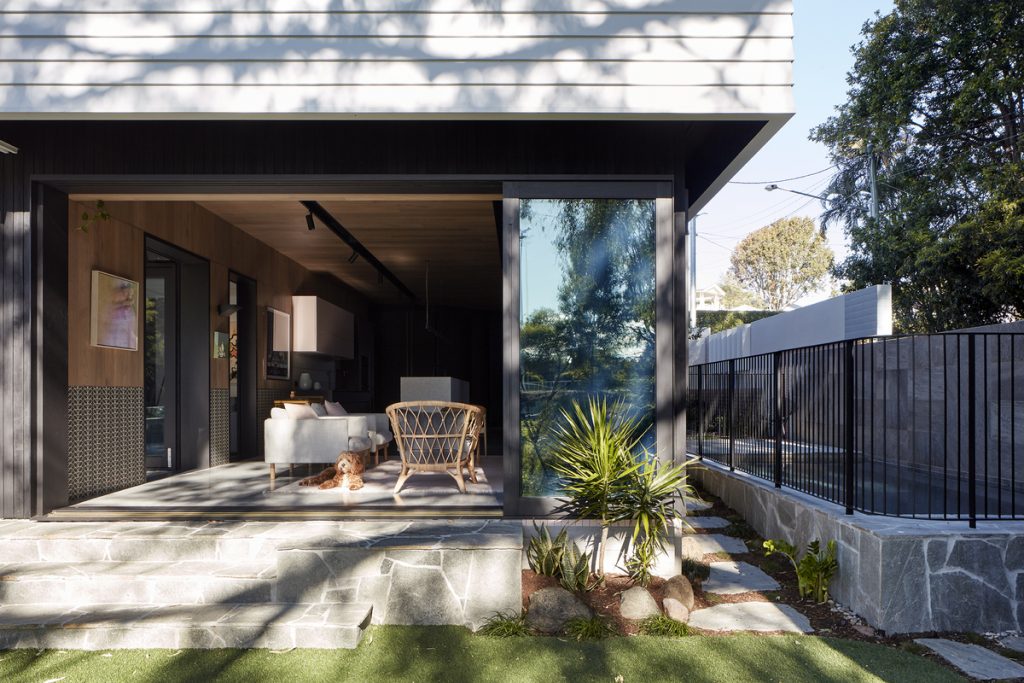 This geography provides the home with a definition, with "the greenbelt slicing through the inner suburb Grange," explains Stewart.
"The public edges of the park and bike path influenced the layout of the home.
"The living, dining and kitchen area is a gathering space that has the opportunity to interact with neighbours and the community.
"As a completed entity, Uxbridge House gives beyond the family and out to the surrounding neighbourhood."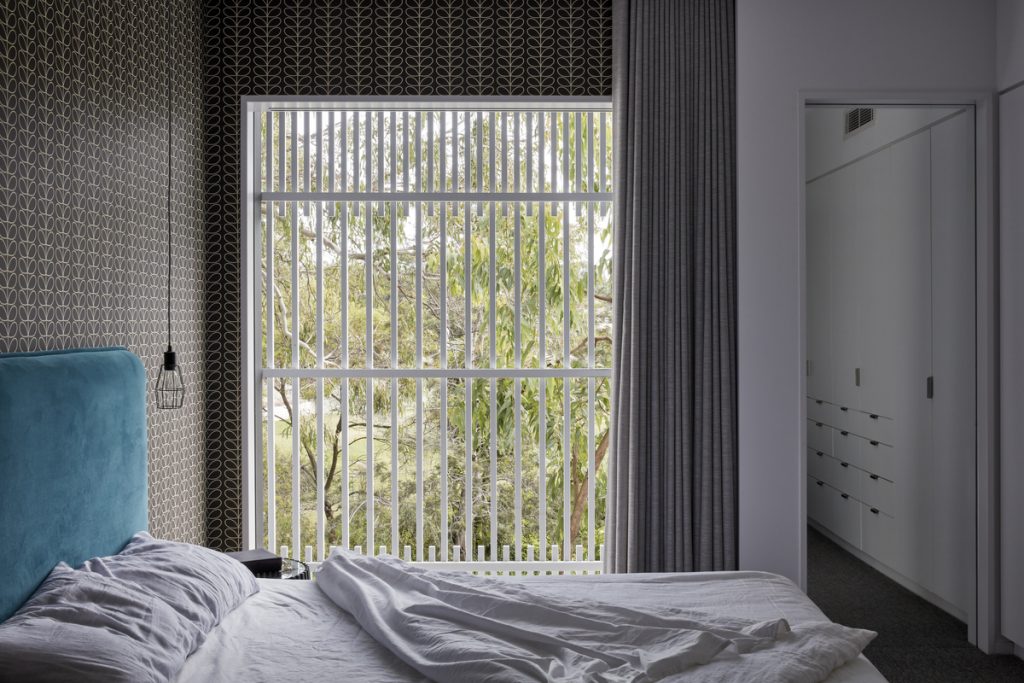 Photography by Christopher Frederick Jones.
Established in 2010, Tim Stewart Architects (TSA) has developed into a diverse practice with the expertise, experience, and capacity to deliver projects across a broad spectrum of scales and programs.
Also in Queensland, JDA Co. honours the riverside in Brisbane family home.