Spowers has developed a carefully curated aged care residence that uses apricot and espresso carpet tiles from Shaw Contract to foster a "calming, uplifting and comfortable" setting for seniors.
Japara 'The Regent' Aged Care Facility in Mount Waverley, Victoria was recently named a winner in the 2020 Shaw Contract Design Awards.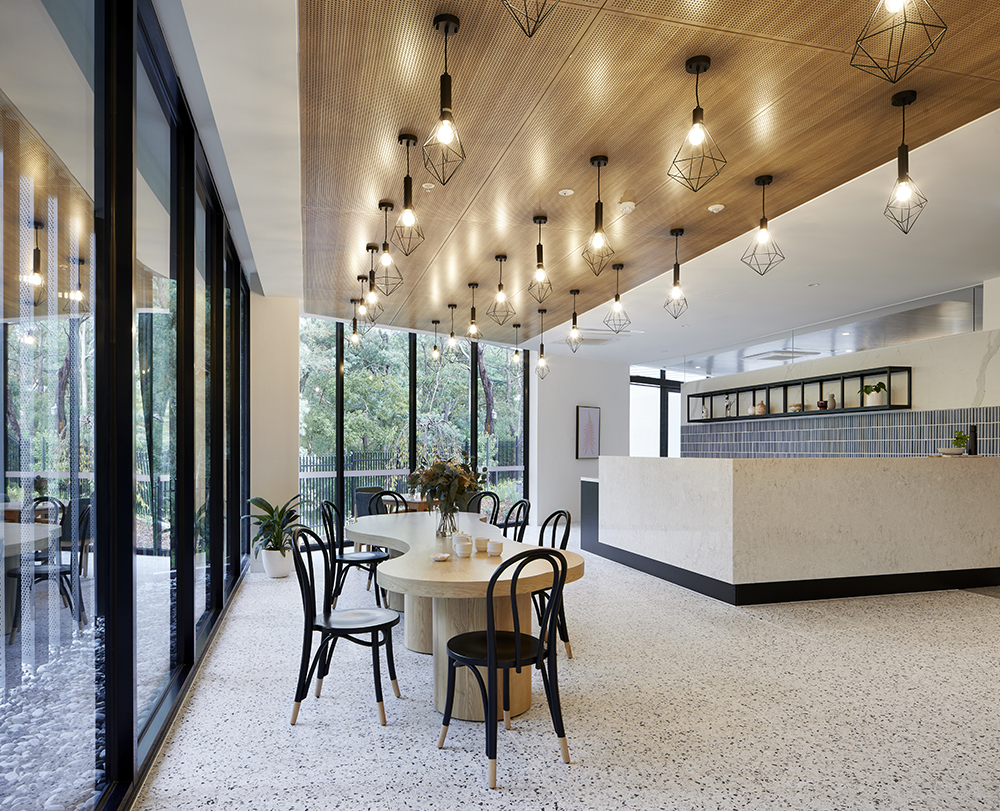 With outdoor spaces overlooking the Valley Reserve, the 105-room aged care residence has floor-to-ceiling windows and a contemporary colour palette that foster a warm and welcoming living environment.
"At its foremost, an aged care facility is a home that should enhance the life of the resident in meaningful and connected ways," says Spowers.
"Through design, The Regent skilfully does this, providing a calming, uplifting and comfortable setting without resorting to an institutional or clinical feel."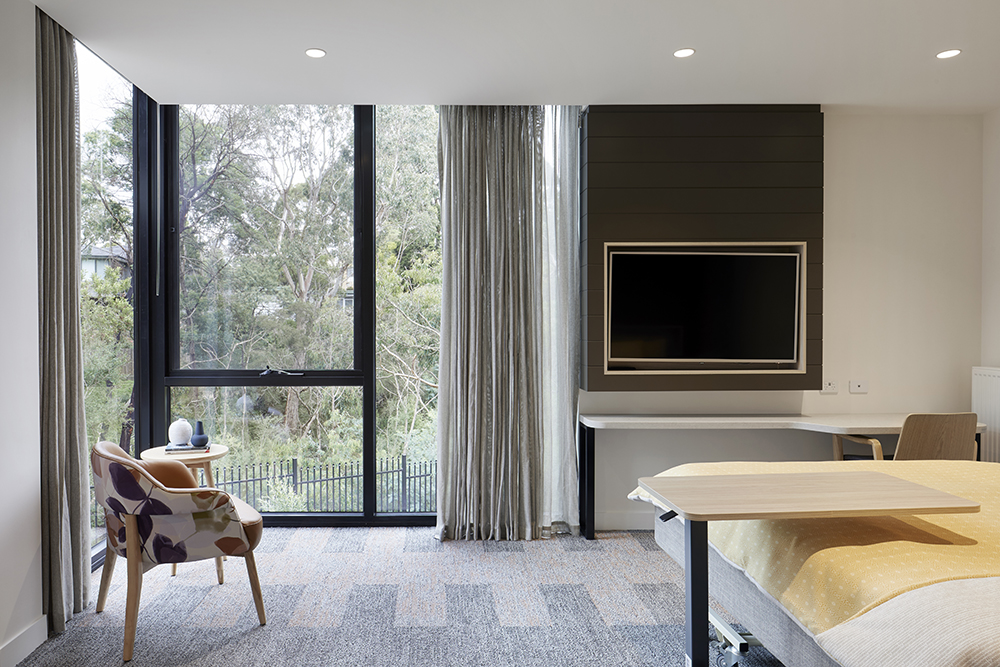 For the interiors, Spowers developed a strategy of connection through the surrounding native vegetation.
Materials like timbers and stone and a neutral palette of creams and whites "draw the outside in" while "considered lighting" compliments the natural daylight and helps residents keep track of the time of day and season.
"Exposure to nature assists residents' mental and physical wellbeing and is known to reduce stress and anxiety levels, as well as many other physical ailments," explains the Melbourne-based firm.
Seeking to further foster a sense of "safety and comfort", Spowers chose a selection of floor finishes from Shaw Contract that supported wayfinding and zoning in a "subtle, but purposeful way".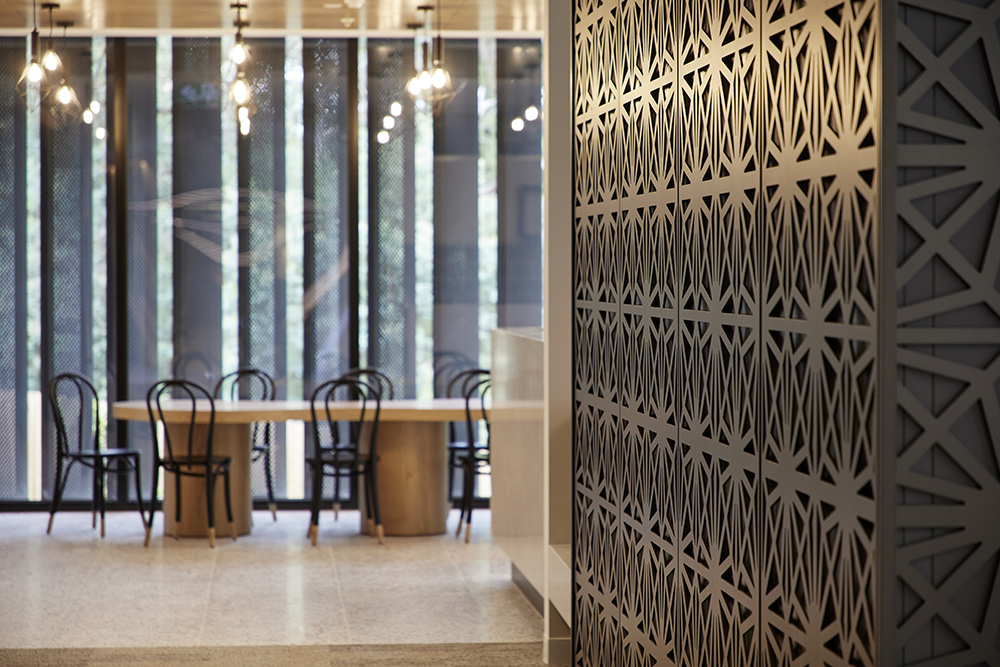 Haven collection tiles in Espresso and Apricot were used in the "high street" where many of the social "assets" (wellness centre, library and theatre) are located.
As social interaction is critical to residents' health and wellbeing, Spowers designed these spaces to suit a variety of gatherings and activities.
Private dining rooms and a ground floor café also enable family and friends to engage with residents, as well as the wider community.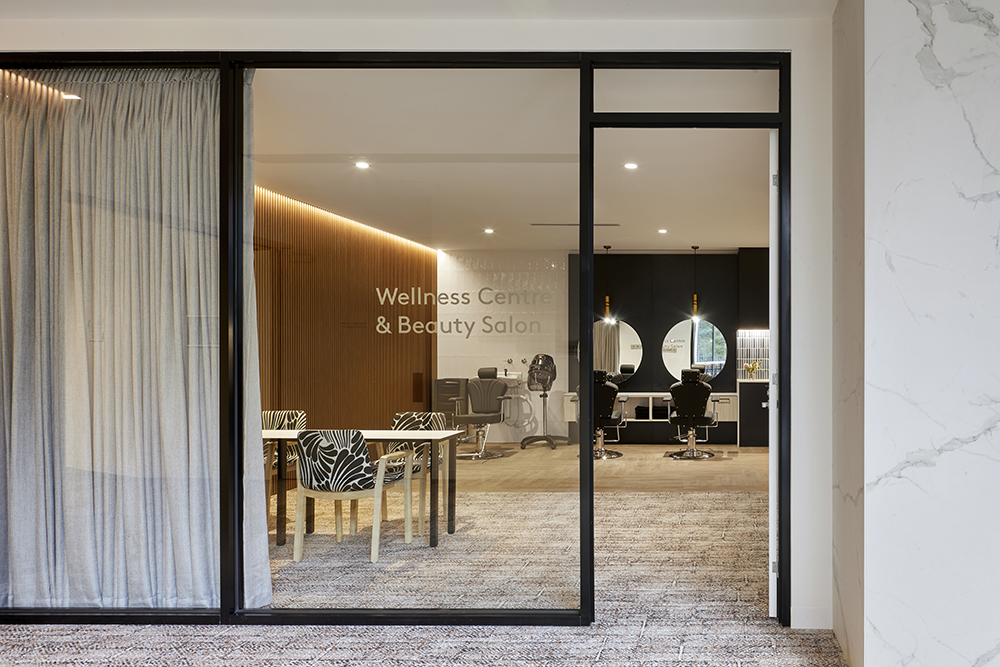 "Flooring selection is a critical element in aged care design," explains Spowers. 
"The top priority is always functionality and the ease of ongoing maintenance to ensure that once the project is delivered, the client is able to maintain and service the flooring with ease, and Shaw Contract flooring systems deliver on this."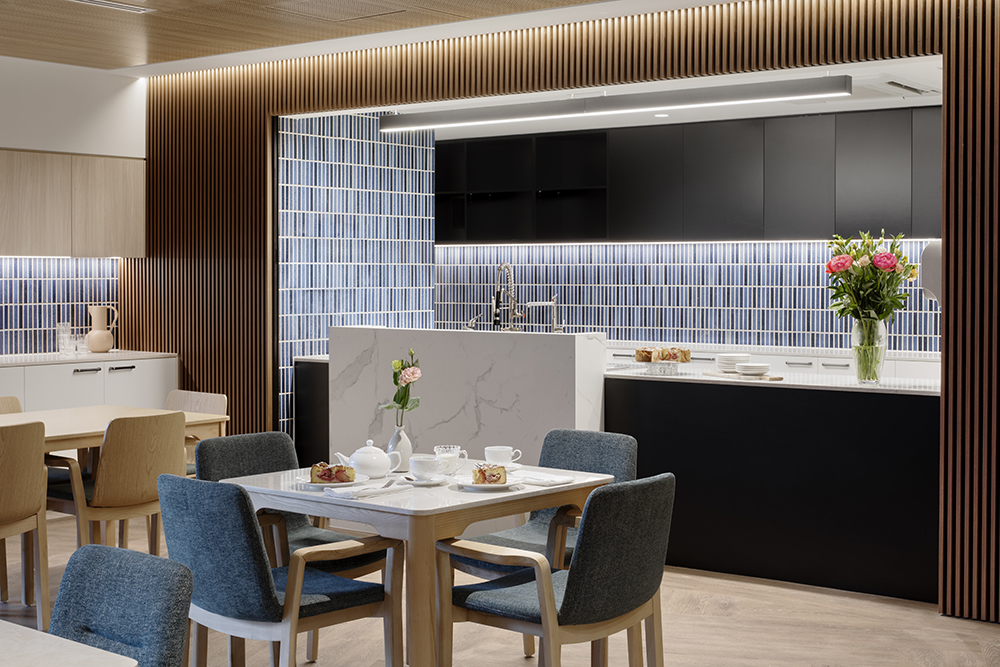 In areas that require frequent cleaning, like the onsite gym and kitchen spaces, the practice chose Shaw Contract's Solitude LVT in a warm cocoa colour.
It also positioned the private bedrooms in smaller "cul de sacs" to foster a sense of "community and neighbourhood" among the residents.
Spowers together with Core Collective Architects were the two Australian practices that picked up a trophy at the 2020 Shaw Contract Design Awards. See all the winners on the Shaw Contract website.
Established in 1901 in Melbourne, Spowers has been specialising in commercial and institutional buildings since the 1920s.
Photography: Tatjana Plitt.