Zenith and Mond Qu, founder of Melbourne-based think-tank and multi-disciplinary studio United Make, have co-designed The Future is Soft: an electrifying new client experience that both invents and investigates the future of 'phygital' work.
Zenith has always been at the vanguard of integrating technological advancements into workplace design. This time, they are reversing the direction of this relationship. They're looking beyond how our physical environment can adapt to technology, to how it can be explicitly designed with the intent of supporting technology.
Zenith's explorative client engagement program is extended by this collaboration with Mond Qu. The Future is Soft is the culmination of a conversation between Zenith and Qu that's been taking place over many years.
"Mond has extensive experience in creating customised projects that challenge and excite, all backed by extensive research. He has provided us with a path to explore the future and technology's role in the future workplace," says Zenith's client engagement manager Felicity Powell.
By almost every measure, the physicality of work is vastly different from what it once was; this is no truer than in 2020. Our perspective on the world is shifting and what is emerging is an extended reality, exponential updates of software and an urge to lean into what it means to be human.
Observing these emergent interactions between humans and technology – in work, relaxation and life – Zenith and Mond Qu have distilled and designed The Future is Soft to imagine this shifting and hybridising state of mind.

Thinning the lines
The line between physical and virtual worlds is thinner than ever before. Some view the digitalisation of workplaces through a reductive lens: as replacing the physical environment. Instead, more attention must be paid to how the physical environment will cater to digitalisation.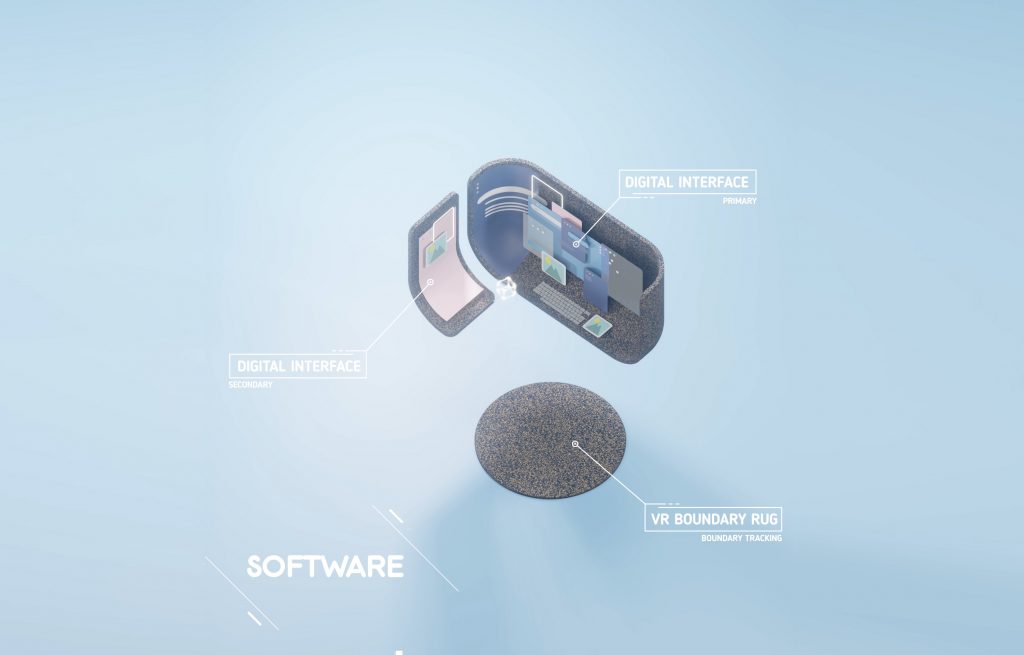 "We are looking at extended reality where the digital experience is not just trapped in the screen but has exploded out into our spatial world. This is where both realms of reality can complement each other and how the physical environment is just as important as the digital," explains Mond Qu.
Zenith sees the creation of a 'phygital' landscape, in which workplaces accommodate the best of both physical and digital realms.

Technology that can see
The impact of technology on work has always held a duality. Some technologies have eliminated the need for physical labour; others have made workers more productive. The promise of wearables is the latter: to augment employees' abilities and enrich customer experiences.
"In every generation there is a technology that takes and replaces existing tools to move us forward. Just as we transitioned from book to desktop to laptop to tablet to phone, the next step will be wearables," forecasts Qu.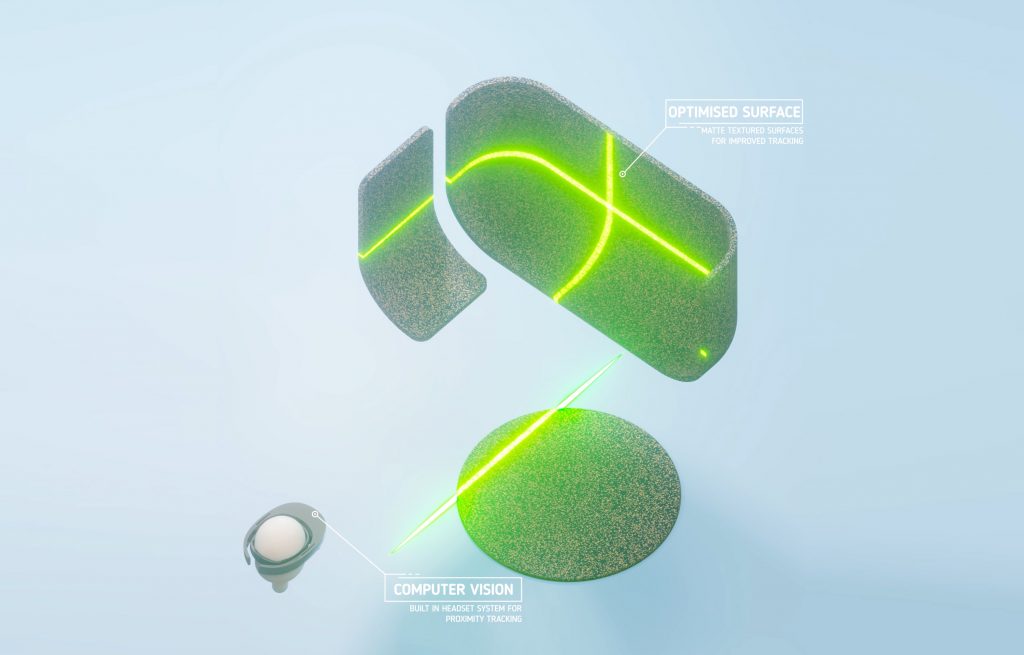 "We envision headsets becoming a new form of screen, enabling new ways to create, manipulate and share information. Digital information in the 3D space will explode the digital world back out into the physical world giving rise to a new set of workplace considerations."
When technology can see, how do our physical environments need to change to meet that vision? We will need to look at the materials we select, the configuration and traversability of our spaces and what the physical and functional needs are of the digital workspace.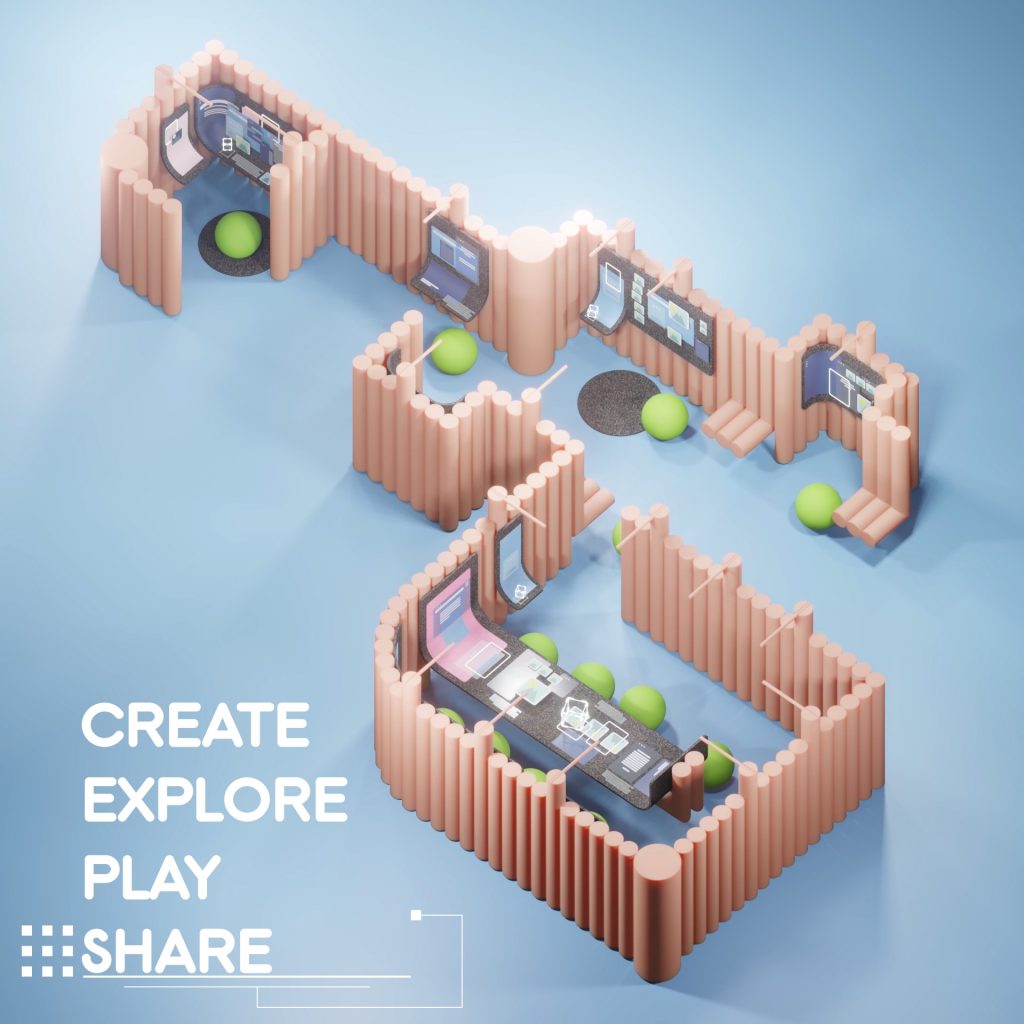 Furniture enhanced technology
Rather than furniture housing technology how can furniture enhance technology and work in a seamless manner?
The Future is Soft is one answer to this question. The client experience envisions the seamless integration of the headset into our day-to day-lives; where we will connect, work and play within these filters.
This collaboration with Mond Qu elevates and stretches Zenith's client engagement program into the future. By merging the established and the new The Future is Soft will create a cycle of innovation that sees us more comfortable than ever, but never settled.
Stay tuned in 2021 for updates on The Future is Soft experience.