Pantone Colour of the Year 2022 Very Peri has already made an impact on Australian interior design for its lively and varied personality.
At its release in December 2021, the global paint brand said its choice responded to the rise of the metaverse and the arts in digital spaces, as well as the impact of COVID-19 restrictions and lockdowns.
An an entirely new colour, Very Peri is described as a "periwinkle blue" that combines the constancy of a traditional blue with the energy and excitement of red.
Although Pantone labels the colour as a shade of blue, Very Peri also evokes purple sensitivities and intensity.
With that in. mind, ADR has rounded up six Australian interiors that already showcase the animated spirit of Pantone's Colour of the Year 2022.
Dream Weaver by YSG with styling by Felicity Ng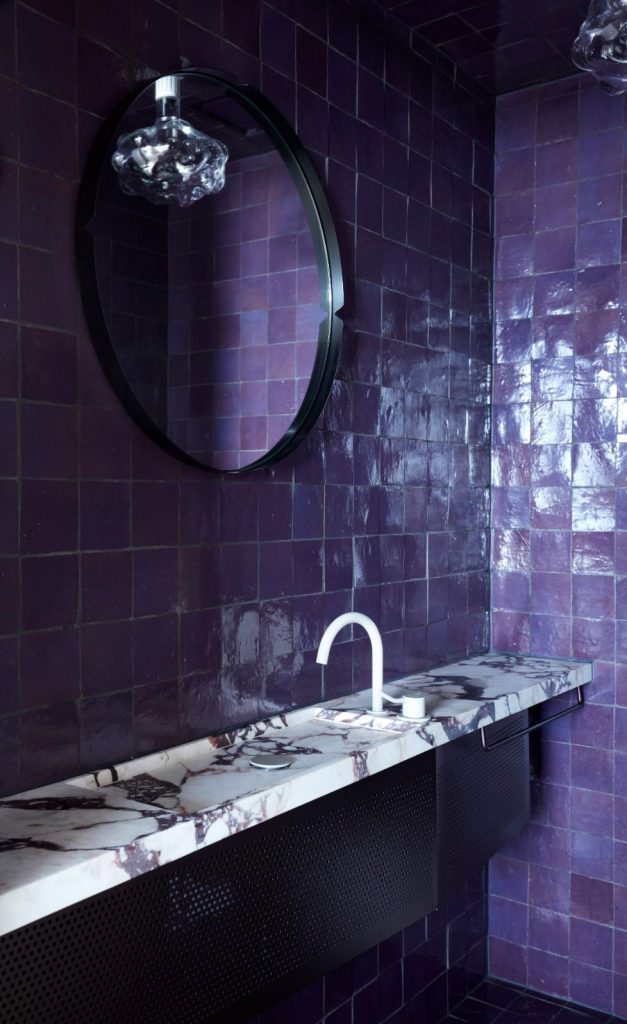 YSG infused this Sydney penthouse apartment with rich colour gradations that evoke a "material take on the Northern Lights".
The unconventional futuristic take on the bathroom is an evocative saturation of purple moodiness that oozes confidence, demonstrating how purple bathrooms can be stylish and attention-grabbing in spaces with minimal furniture.
Langanis Studio and Barber by Borhan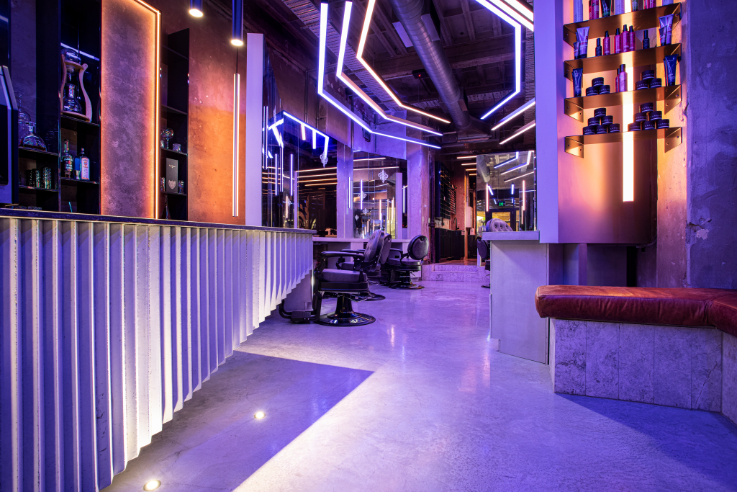 Langanis Studio and Barber is a Brisbane barbershop designed by local studio Borhan to transcend traditional parameters and expectations.
The avant-garde space reflects the brand and edginess of its clientele with dominant purple lighting and interior decoration. This barbershop also highlights the dexterity of purple as both a masculine and feminine shade for retail spaces.
Four Pillars Laboratory and Gin Shop by YSG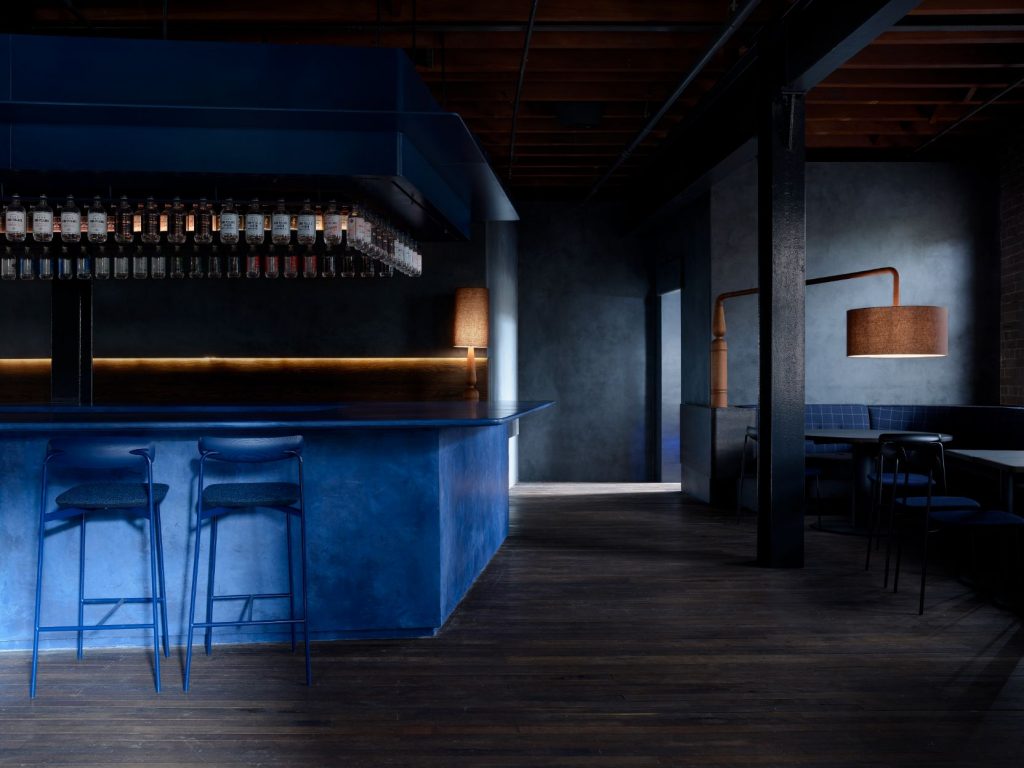 Four Pillars Laboratory and Gin Shop evoke the deeper robust hues of Very Peri.
Keeping in mind Pantone claimed Very Peri was in fact blue, YSG has once again showcased how this colour spectrum from blue to purple can magnetise a room into one seamless space.
Read more about the Four Pillars Laboratory and Gin Shop.
Rodanthe by Amarot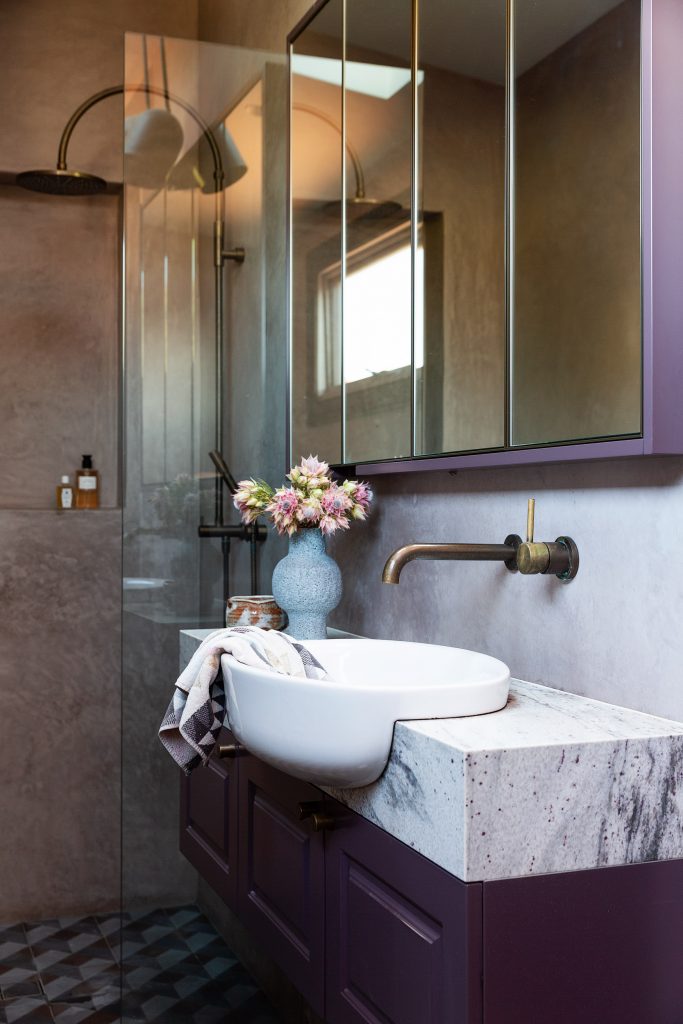 Rodanthe is a classic Victorian with a contemporary twist, designed to reflect the personality of its multi-generational inhabitants in bold and unexpected ways.
The contemporary purple palette in the bathroom is reminiscent of the 1990s with its quirky charm and unique character.
Amarot effortlessly juxtaposes this colour choice with the ornate detailing of the original dwelling and results in a space that feels both gentle and sturdy.
Middle Park Residence by Flack Studios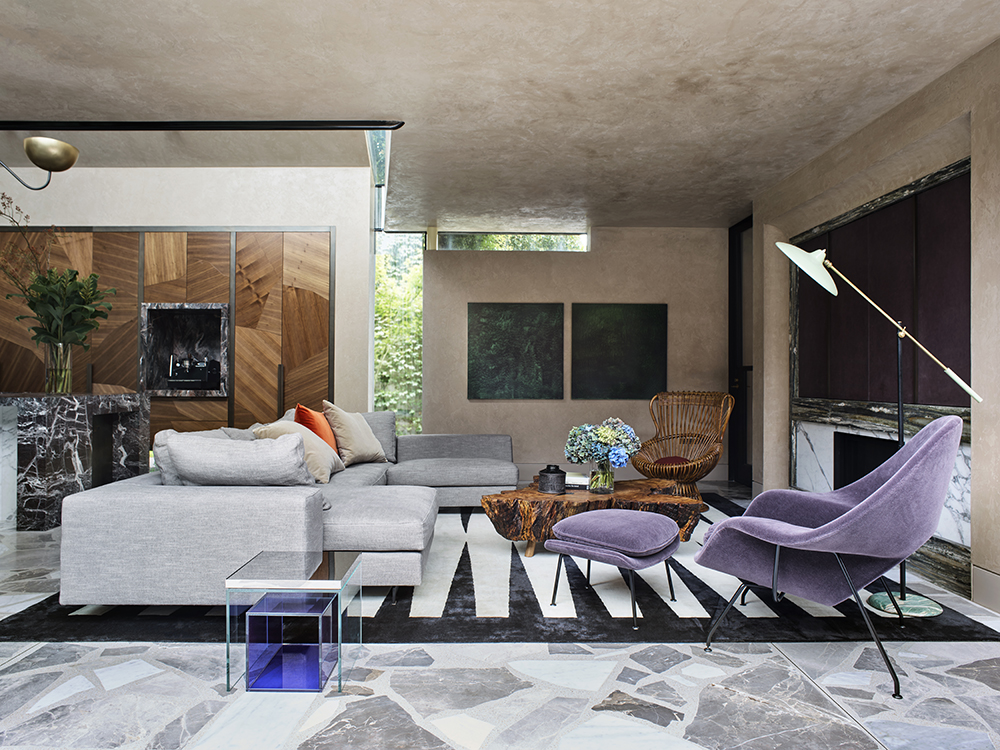 Middle Park Residence is an Edwardian home dedicated to family, cooking and entertaining. Subtle hints of purple decor help the space feel timeless, warm and playful without dominating.
Middle Park Residence is an example of how purple can act as a tasteful nuance to the overall flow of a space.
Read more about Middle Park Residence.
ACMI Renewal by BKK and Publicis Sapient with Razorfish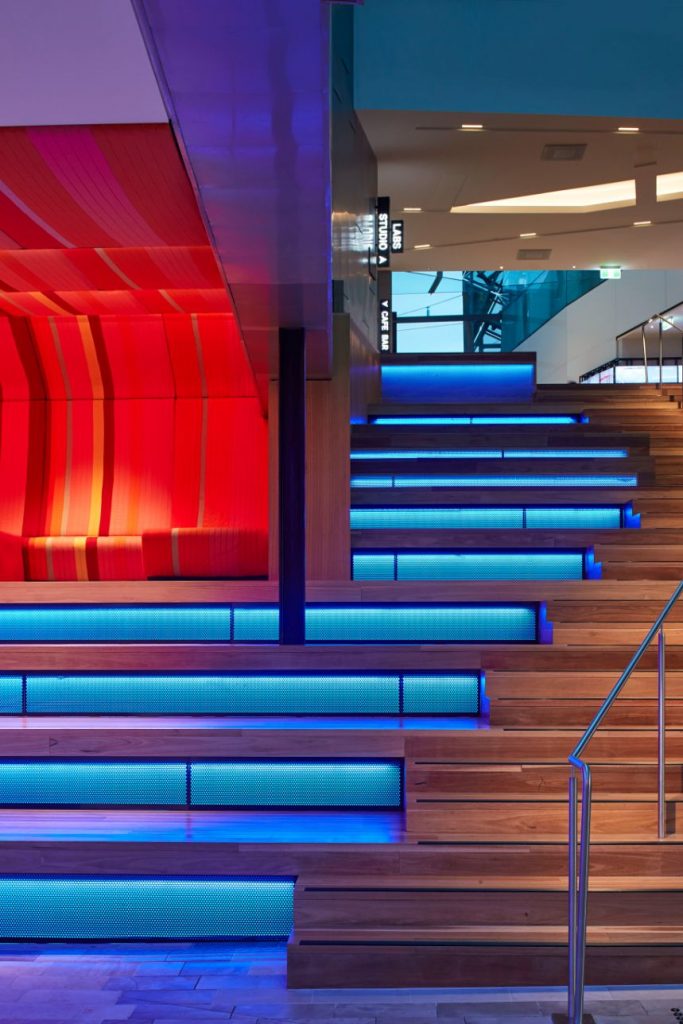 The ACMI Renewal project is filled with trendy light design and rudimentary construction.
Perwinkle hues blend seamlessly with timbre structures to ensure the space never feels too formal, but rather promote its retro charm.
The purple and blue accents promote ACMI's role as a public space for a diverse range of visitors that enjoy its exhibitions all year round.
Read more about the ACMI renewal.
Last year, Pantone selected two shades – Ultimate Gray and Illuminating – as its colour pick.