In what has been a turbulent year, it's nice to know that one A&D tradition is still going strong – colour of the year predictions – with all the major paint brands here and abroad flooding our holiday inboxes with shades tailor made for 2021.
Pantone – Ultimate Grey and Illuminating
The self-described universal language of colour – Pantone – has just released its choice for 2021. In fact, this year, it's doubled its efforts with two shades – Ultimate Gray and Illuminating.
Pantone describes the shades as "a marriage of color" conveying a message of "strength and hopefulness that is both enduring and uplifting."
Two independent colours, the grey and yellow shades are designed to come together to create an "aspirational colour pairing, conjoining deeper feelings of thoughtfulness with the optimistic promise of a sunshine filled day".
In a very subtle reference to the COVID-19 pandemic, Pantone describes Ultimate Grey as being emblematic of "solid and dependable" elements like pebbles on the beach.
It suggests designer can use the colour in table linens, sheeting and home accessories as a firm foundation for Illuminating, which is a bright and cheerful yellow "sparkling with vivacity".
Perfect for the front door, Illuminating also "heightens awareness and enhances intuition".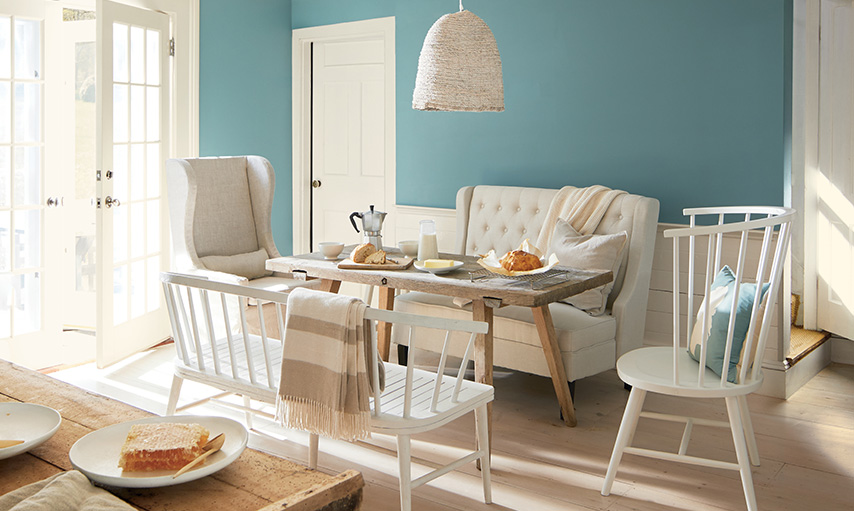 Benjamin Moore – Aegean Teal
New York-based Benjamin Moore also took cues from nature and the sun with its colour for 2021 – Aegean Teal.
"Intriguing, balanced and deeply soothing", the blend of blue-green and grey is a midtone that "creates natural harmony".
When combined with the 12 other "comforting, sunbaked" hues selected for 2021, Aegean Teal "nourishes the spirit".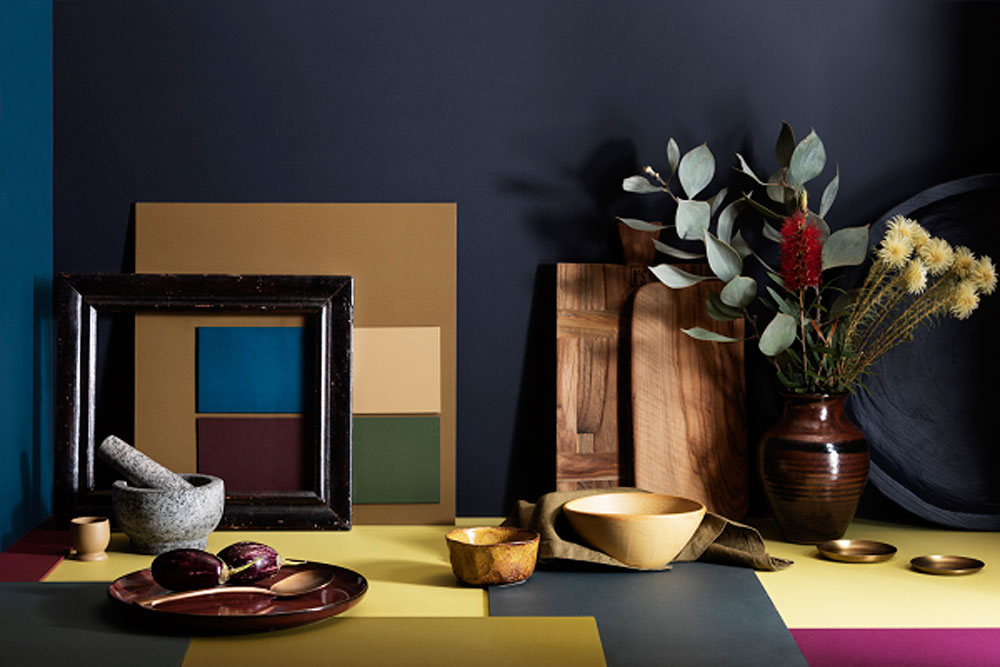 Haymes – Embrace
Haymes Colour Library Volume 14 Embrace is inspired by the concept of embracing the unexpected challenges of the current world to find solace within the home space through colour.
The Australian paint brand's latest library explores how we can use colour to relieve stress and promote mental wellbeing within the environments we can control and have access to, as well as discovering ways to promote self-care.
It features a set of three unique colour palettes – Grounded, Calm Mind and Happy Home.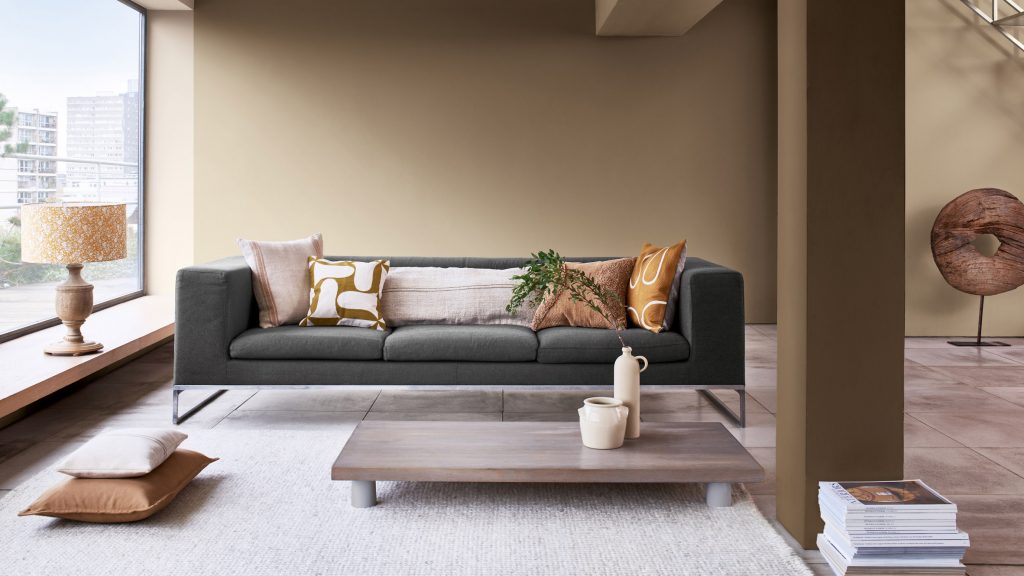 Dulux – Brave Ground
Dulux has unveiled a "reassuring" earthy beige hue called Brave Ground as its colour of the year for 2021.
Selected as an "elemental" hue, Brave Ground reflects "the strength we can draw from nature, our growing desire to align more with the planet and looking towards the future"
Working with paint company AkzoNobel, Dulux also developed a handful of complementary colour palettes that can "sit comfortably" alongside Brave Ground – among them, a collection of striking reds and pinks and a warm group of yellows and ochres.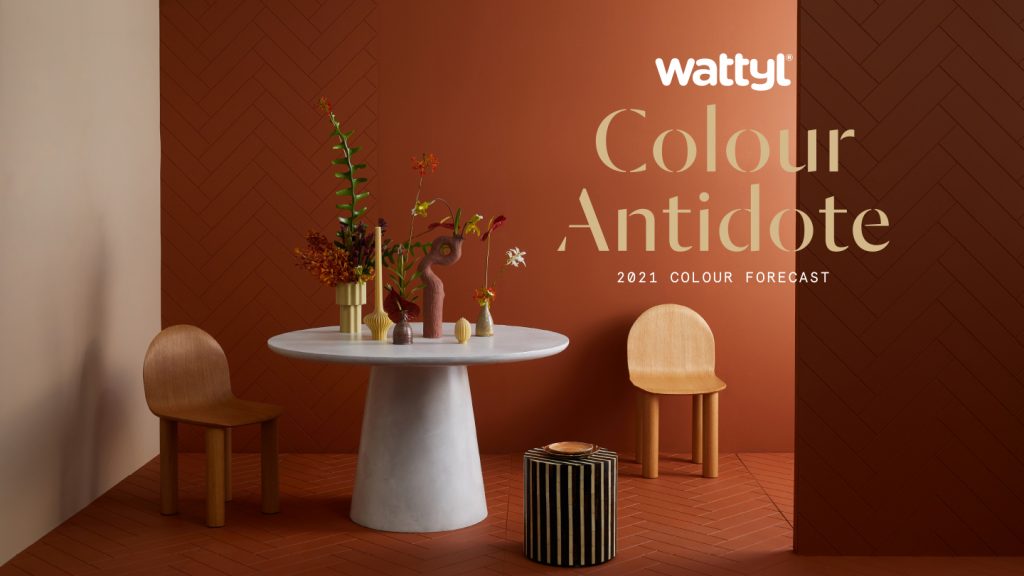 Wattyl – Uplifting Lights, Nourishing Earth Tones, Shadowy Darks and Humble Whites
Wattyl is hedging its bets with four predictions for 2021. Invoking calmness and security, while also forging "a stronger connection with nature", the four palettes span the spectrum.
Nourishing Earth Tones features warm "plant-based" colours like terracotta, teal and a honey-toned yellow. Uplifting Lights are "gentle pales" designed for minimalist spaces filled with "optimism and playfulness". Shadowy Darks is a palette of tinted blacks and saturated darks designed to "cocoon" us from outside pressures, while Humble Whites is "calming and restorative" with softened forms and simple "unpretentious" shades.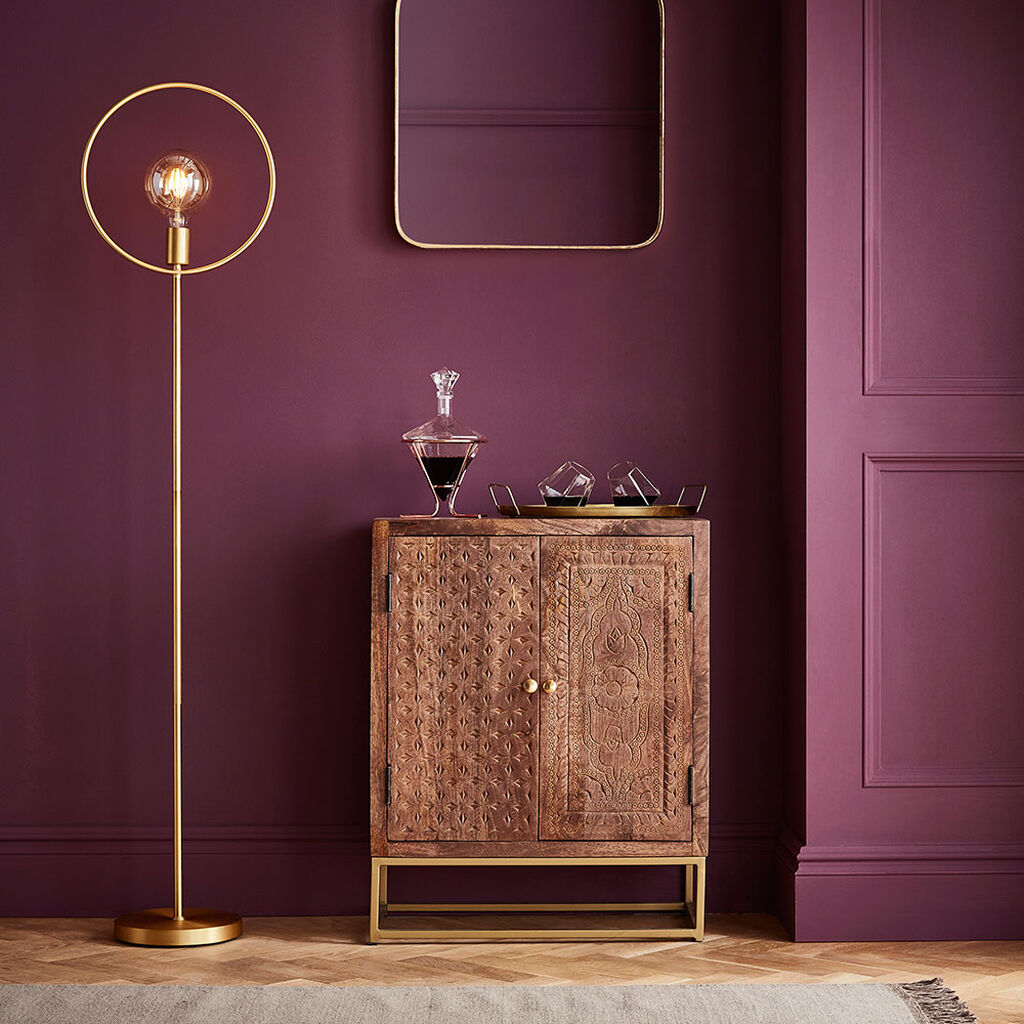 Graham & Brown – Epoch
And finally, the UK wallpaper company celebrates 75 years with a rich, deep amethyst inspired by its birthstone and the days of yore when the costs of purple were so expensive only royals could afford to wear it.
Designed to have "a calming effect on both the mind and nerves" while also triggering creativity, Epoch pairs perfectly with the company's wallpaper of the year – Timepiece, which combines designs that include its very first wallpaper produced.
Lead photo: Pantone – Ultimate Grey and Illuminating.