In designing Ocean House, Rob Mills set out to live "between the forest and the sea" and actively escape the "manmade environment" that surrounds us.
"I don't really have a lot of respect for suburbia," he tells ADR.
"I think it's a bit of a flawed model, where we insert these traditional gardens using plants that aren't native that require that a lot of water to sustain them. We plant lawns that require weeding and mowing. It's quite foreign to the environment that we're in in Australia.
Ocean House was one of the rare blocks of land in Lorne that was part of the forest and allowed me to be one with nature as opposed to being in suburbia."
Located along the Great Ocean Road, the vacation home is built on a prohibitively steep site, and combines the solidity of a cylindrical concrete sleeping space with the lightness and transparency of a rectangular floor-to-ceiling glazed living space. Wraparound terraces inspire guests to enjoy the incredible forest and sea views.
In all three spaces, the interiors are kept simple, but not, as Mills insists, minimalist.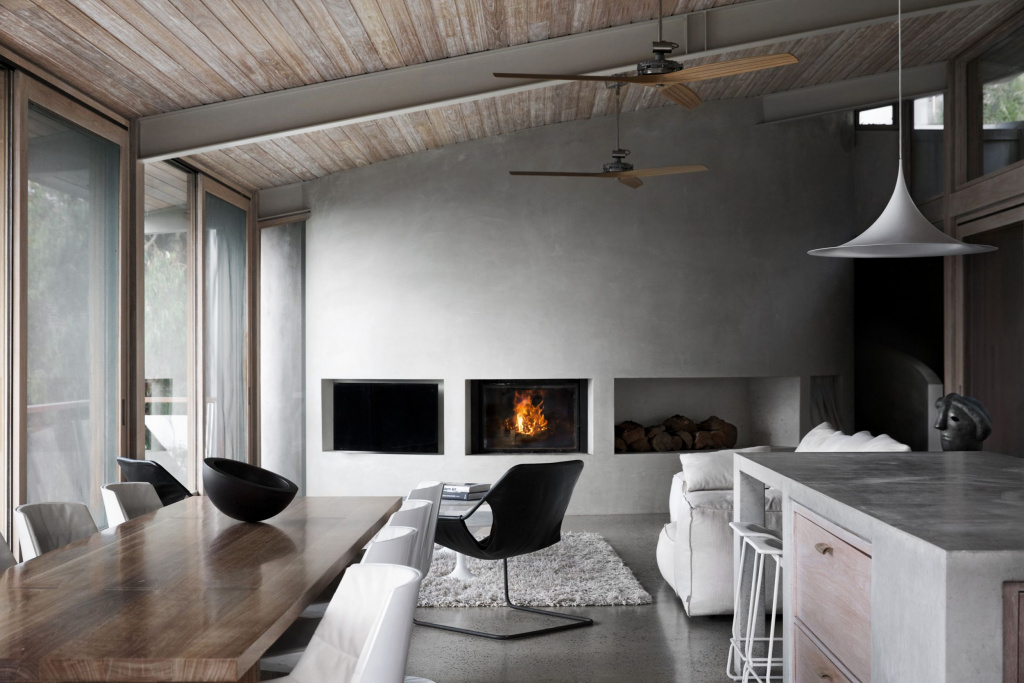 "We set out to design an environment that belonged to the forest and to the ocean and we did that by using the colours and materials found in the forest, which, when sat side by side with the ocean, worked beautifully," he says.
"I wouldn't describe it as minimalist, but rather calming. You're meant to feel as if you're one with the forest and one with the ocean."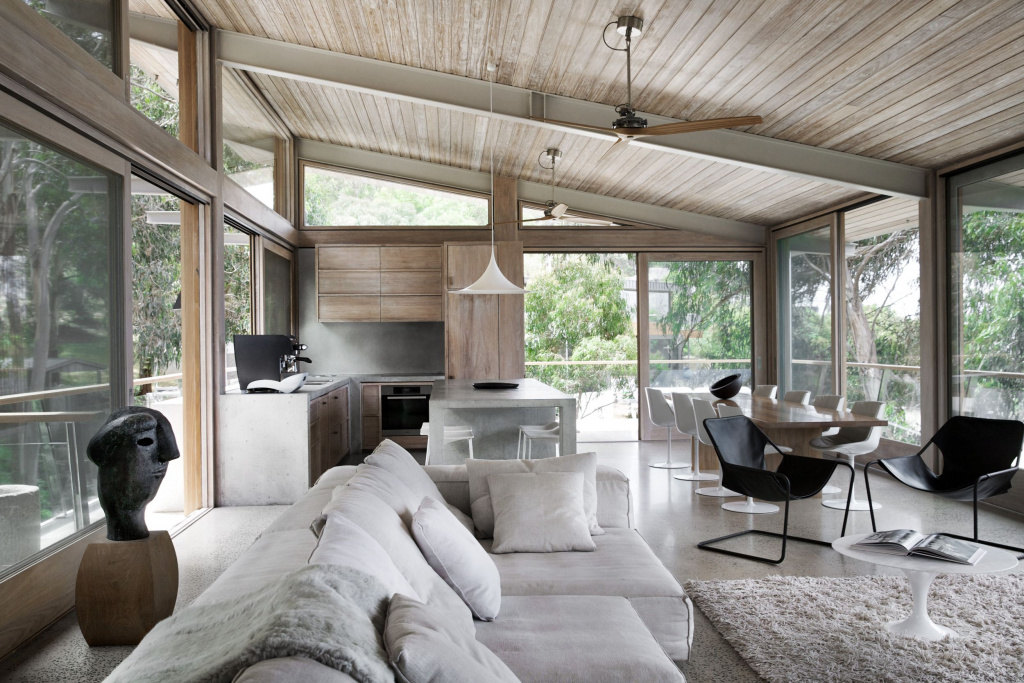 In the glazed pavilion living space, the colour of the timber and stucco is matched to the trucks of the trees in the rainforest.
The limed black butt ceiling, pale grey concrete, whitewashed wood and black, white and grey furnishings from designers like Piero Lissoni, Patricia Urquoila and Andrew Lowe are intended to draw your eyes outwards rather than inwards.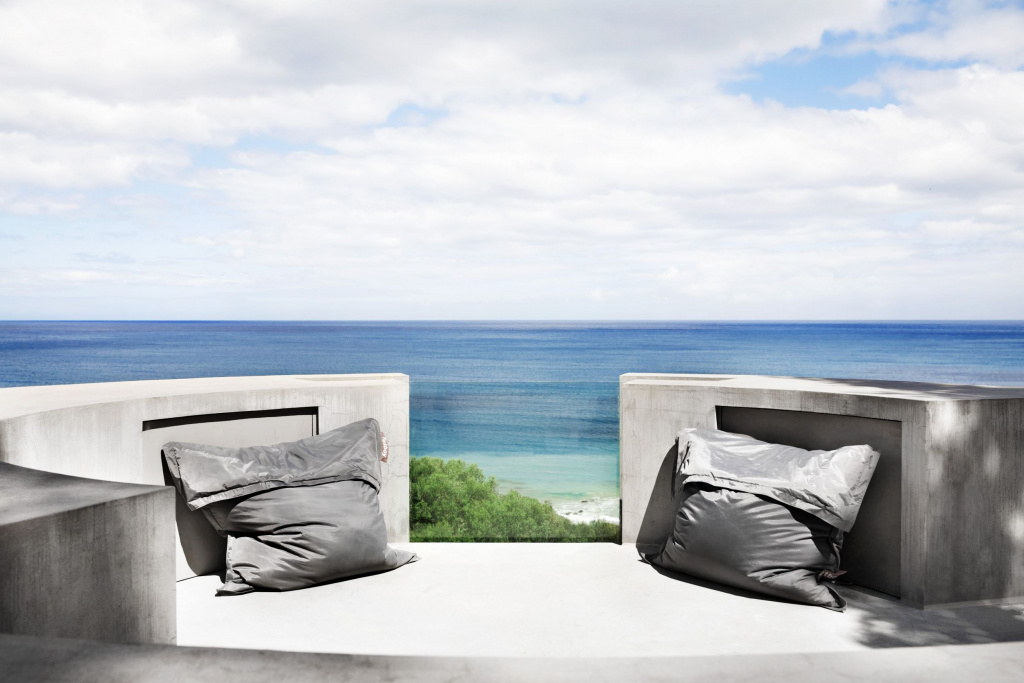 "When you look into the forest and then you return your eye back inside, your eye has this smooth transition from one to the other and then out to sea. You're experiencing a staccato effect when you go from one contrasting environment to another," explains Mills.
"If the environment within is similar to the environment beyond the building, it's a much calmer experience."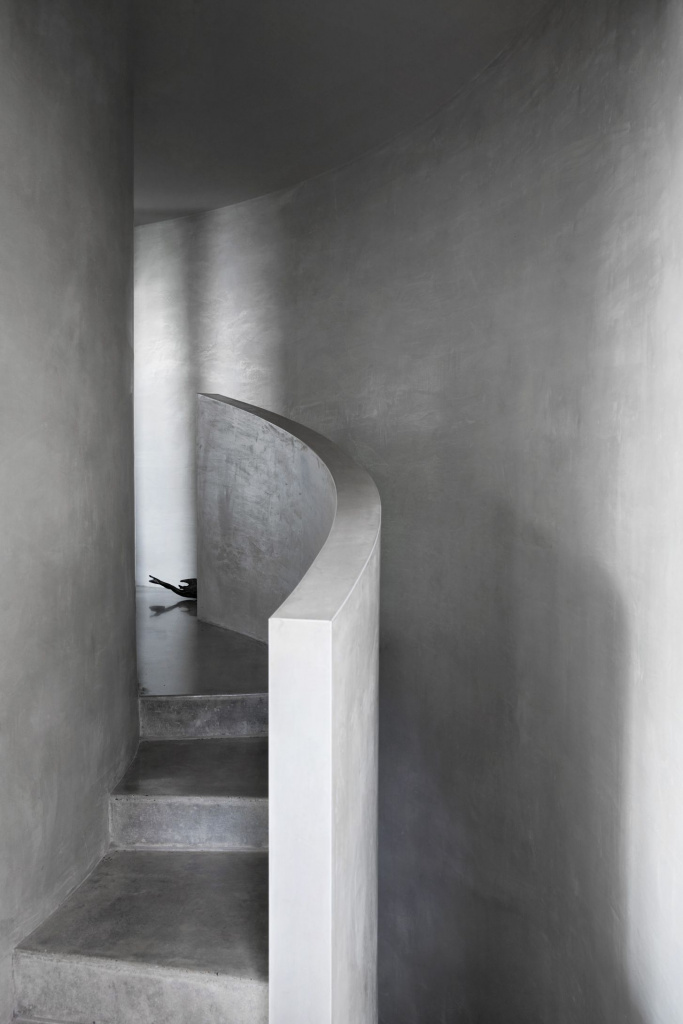 In the sleeping spaces, Mills chose concrete for its strength, but also its relaxed texture.
"I wanted to create an interior that was robust, but also casual. We all relate to concrete in that way."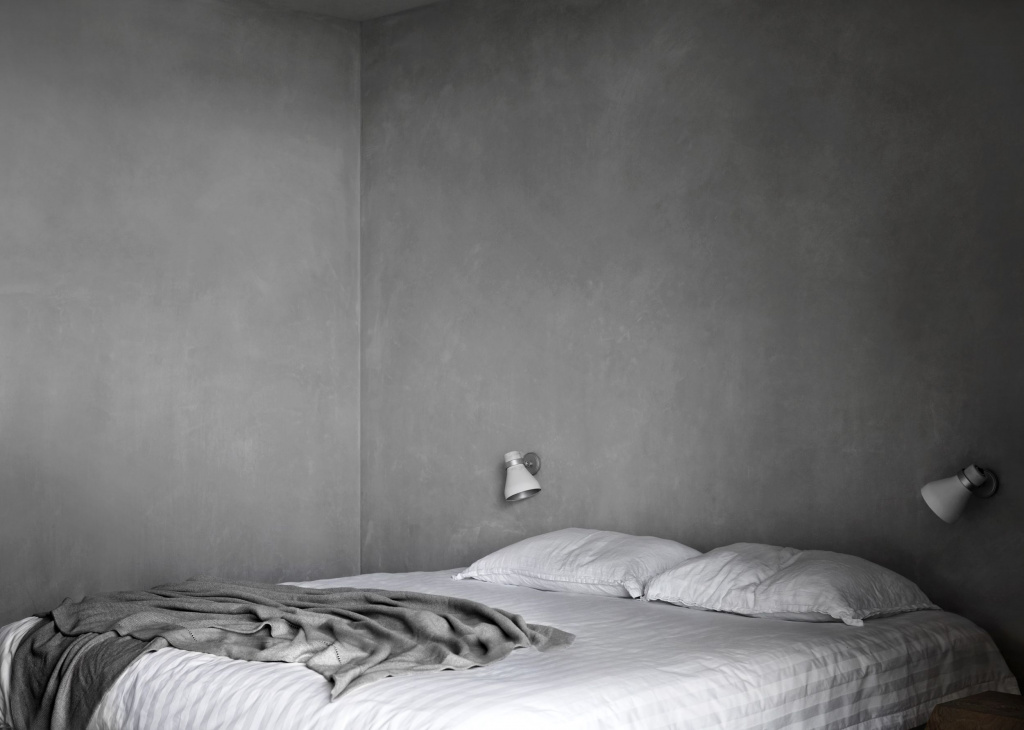 Many of the bedrooms have curved walls that produce an almost cocoon-like atmosphere. The main bedroom is lined with a linen fabric that recreates a bedouin tent and is deliberately designed as a contrast to the open, glass-filled living space.
"At night you're lying in bed and you're in this unique acoustic environment where the sound is deadened by the walls because they're made with masonry with this stucco lining and it gives you this peaceful experience," says Mills.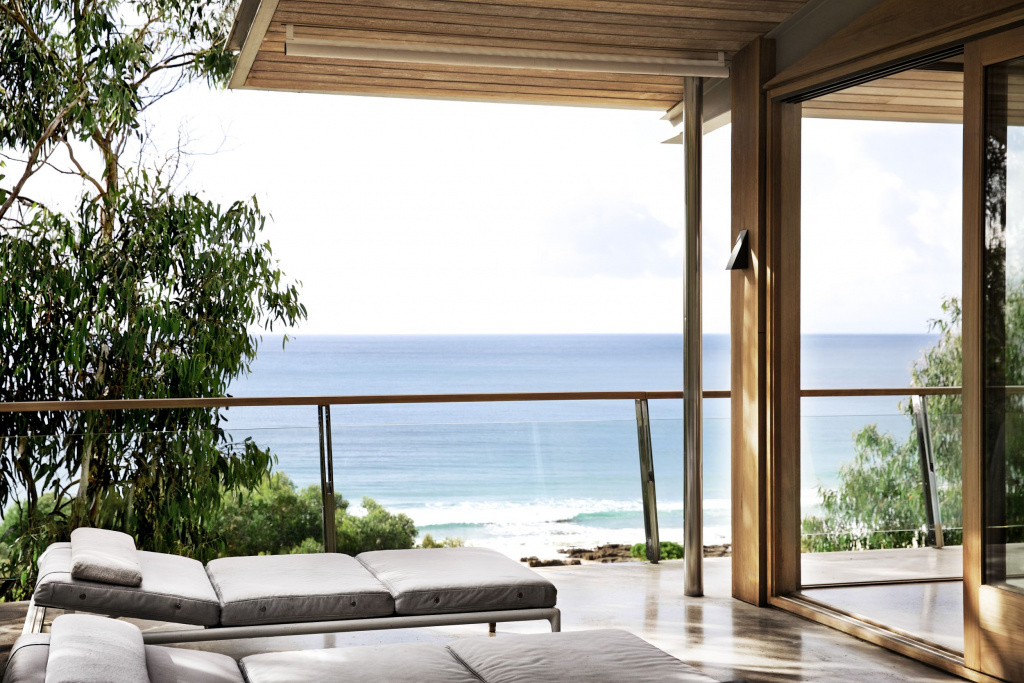 Ocean House was designed as a vacation retreat for Mills and his family, but the property can be split into two with a section available for rent as a guest house.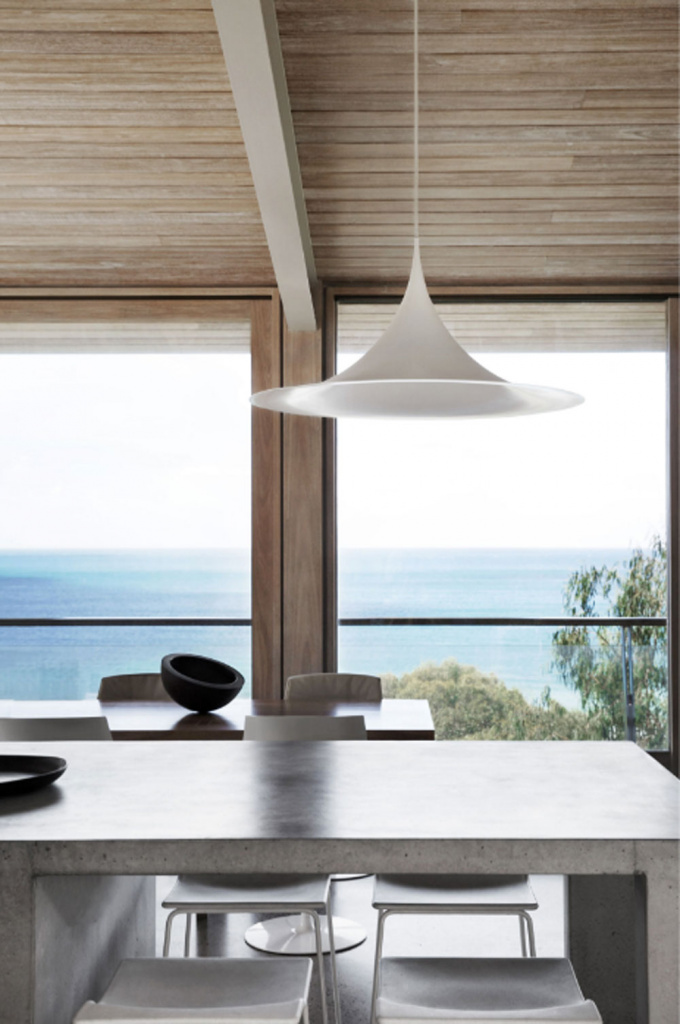 Rob Mills is the principal of Rob Mills Architects. The Australian practice has offices in Melbourne, Sydney and Perth, and was shortlisted at IDEA 2018 for its transformation of two former 1920s townhouses into two new spacious apartments in South Yarra.
Teeland Architects recently designed a family house in the Noosa hinterland with a similar glass pavilion, but its design was operable to allow the owners to control the light, breezes and views.
Photography: Caitlin Mills.