Known for creating contemporary buildings inspired by the local environment, Teeland Architects has designed a family house in the Noosa hinterland that connects to the ground and opens to the bush, ocean, stars and sky.
The house is designed as an operable glass pavilion that is wrapped in sliding hardwood screens, so the owners can control the light, breezes, privacy and views.
In winter, they can slide open the screens to let the winter sun in. In summer they can close the screens to provide shade, while still maintaining views and breezes through the timber battens.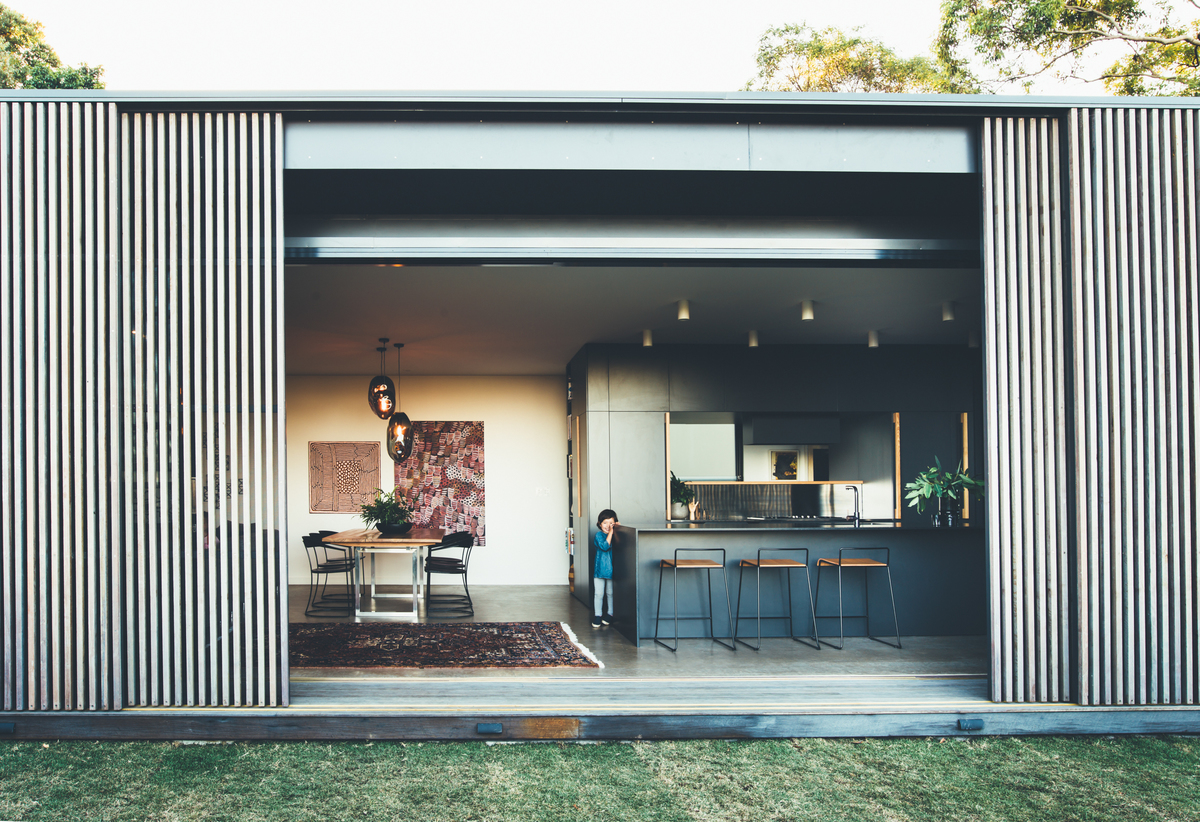 A standout feature of the house is its long, thin rectangular plan: a design strategy that Teeland Architects has employed on a number of its projects, which David Teeland, director of Teeland Architects explains.
"On a steep site, running a long thin building along the contours allows us to minimise the amount of cut and fill. Secondly, it ensures the building is only one room deep to maximise cross ventilation and natural light for the interior spaces.
"Our design strategy is to provide the family with opportunities to come together to cook, eat and relax, but also more quiet spaces for reflective time."
The plan provides a horizontal separation of the public and private areas of the house. The kitchen, living and dining open onto the north-east garden and pool, and the bedrooms are pushed to the more private southern end of the site, separated by bathrooms and robes.
An important part of the brief, and a key challenge, was to have step-free access from the house to the garden. "With steep hinterland sites, it is easy for the house to end up high above the natural ground and lose your connection to the earth," says Teeland.
"With young children, the owners were eager to be able to step from the house directly into the garden. So, working with the existing levels we were able to configure the floor plan so that the kitchen, living, dining and children's bedrooms opened directly onto garden spaces to encourage the kids to go outside and provide an alternative to screen-based entertainment."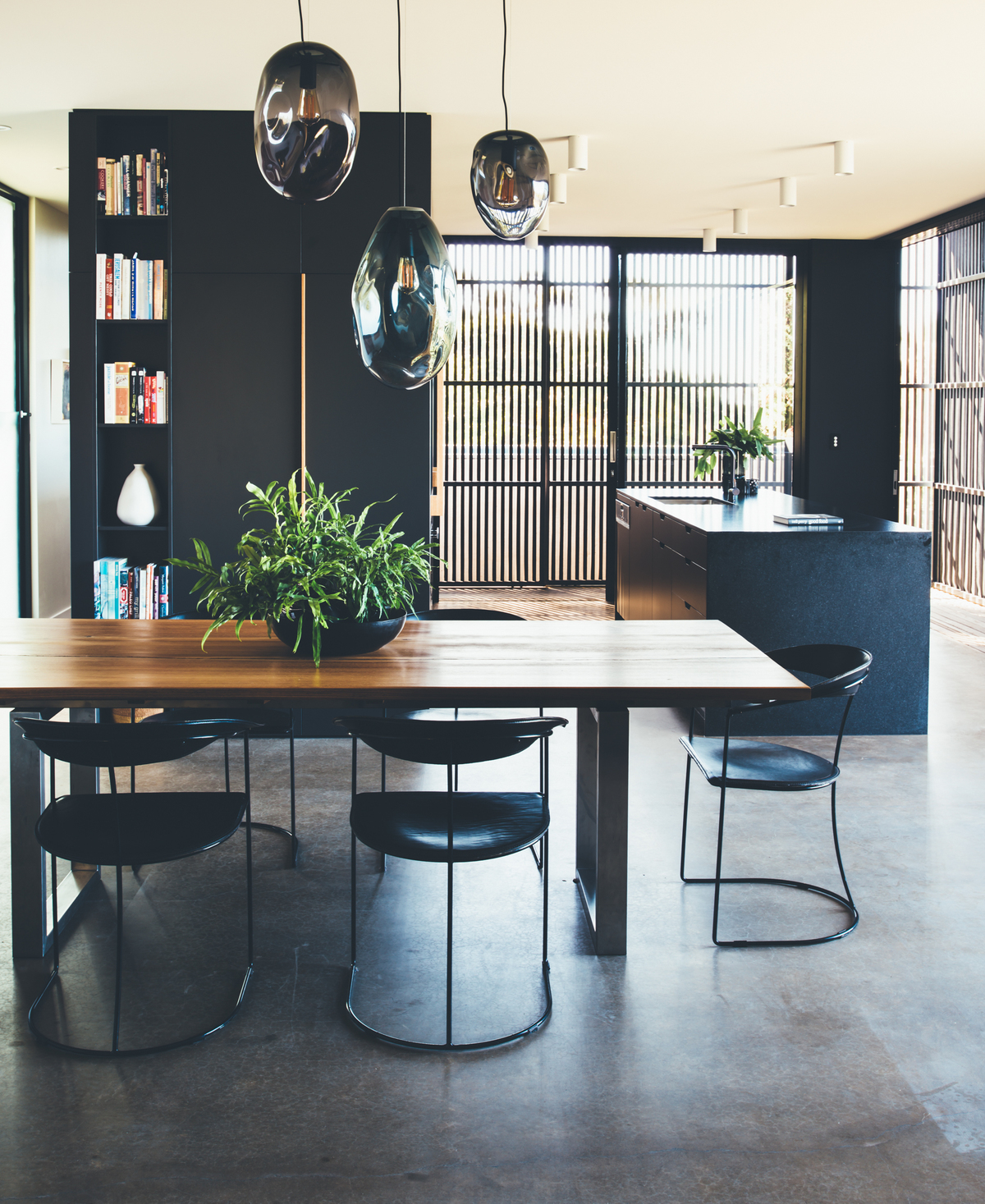 The house also has a number of sustainability features, including collecting its own solar power and rainwater for use in the house. The wastewater from bathrooms, kitchen and laundry is treated on-site then used for irrigation and bush regeneration, and there is a small orchard and terraced vegetable garden, completing it as a contemporary sustainable house.
Photography by Jared Fowler