Singapore's Changi Airport and Moment Factory have collaborated on two media feature walls designed to entertain passengers as they navigate the airport's interior.
Boasting optical illusions and cinematic storytelling, the media walls aim to transform the least-liked travel moments into a journey of discovery.
When passing through security screening, travellers walk by an immersive media wall that plays seven different pieces of content each with a unique story and environment. These include 'The Suitcase Machine', which offers a whimsical and playful glimpse behind the scenes of Changi's baggage handling system and 'Through the Lens', which takes viewers on an imaginary international voyage. Soaring to heady heights, travellers catch glimpses of various ASEAN destinations, peeking through the clouds.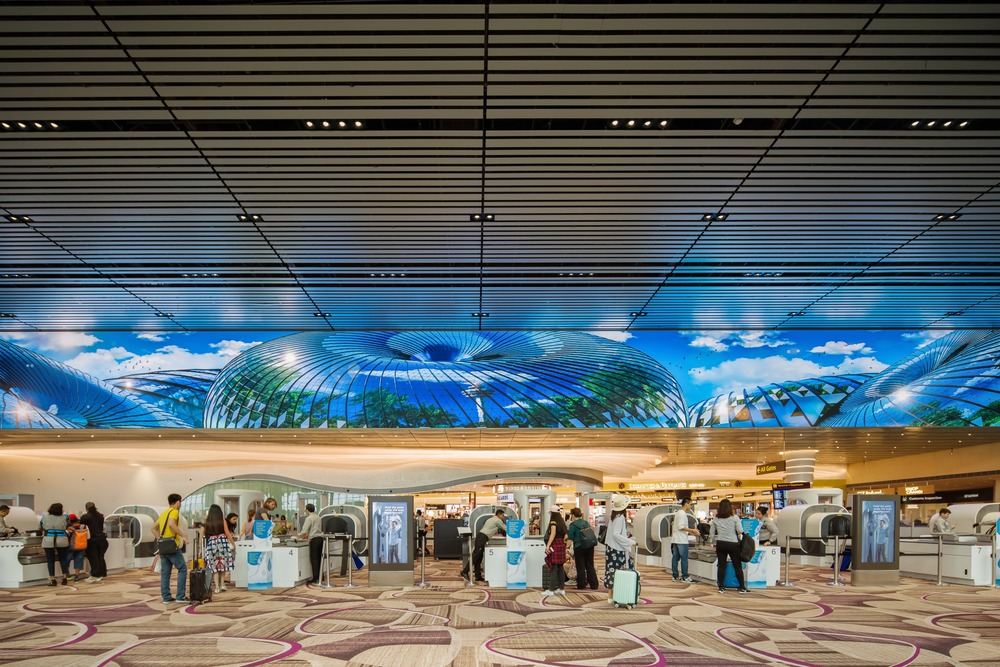 The second installation sits in Changi Airport's heritage zone, where visitors shop and eat. Appearing static at first, two LED façades come to life to tell a local love story that brings two families together.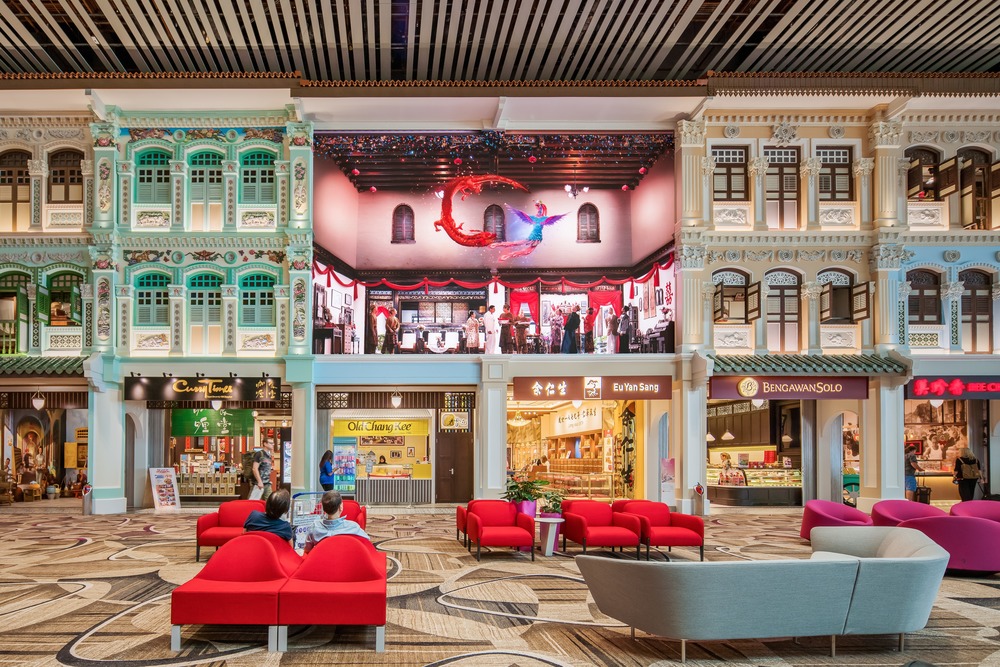 Speaking about the challenges of the project, Media Factory said working and testing in an active construction site proved the most trying.
"The virtual lighting in Peranakan Love Story needed to perfectly match the ambient lighting conditions of the space to achieve the trompe l'oeil [optical illusion] effect.
"But because the lighting wasn't fully installed yet, there was a lot of postulation to do about the final lighting conditions. Fortunately, calculations of the eventual lighting were right on, and the capsule has been such a hit that Changi Airport commissioned Moment Factory to add even more content."
Despite working closely together on the project it wasn't without its challenges. Moment Factory came in late to the design of terminal 4, meaning it was essential that the immersive experience integrate smoothly with traveller needs, and not interfere or slow down any other elements.
In total the installation involved a 15-month process of procurement, construction, installation and integration.
Photography by Moment Factory