On the island of Falster, Denmark, sits a low, urban structure with long vertical windows that maximise the light that enters the building.
Inside the walls of the building sits a town-like structure with a central square and several streets that connect to various leisure and working facilities. On first glance, it's hard to tell exactly what this building, nestled in green surroundings, has been designed for. But take a closer look and the uniformed guards give a hint that you're not looking at a holiday camp.
The building is in fact Storstrøm Prison, a high-security facility that houses 250 of Denmark's toughest criminals. Opened in 2017, the prison was designed by C. F. Møller Architects and a pivotal part of the brief was to maintain as much normalcy as possible to help with the rehabilitation of prisoners and to decrease recidivism.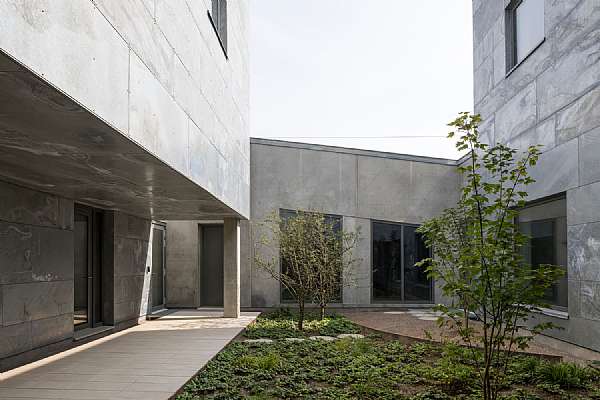 Now dubbed 'the world's most humane prison', the architecture of Storstrøm supports the inmates' mental and physical well-being and also ensures a secure and pleasant workplace for employees.
"The inmates spend all their waken hours in the prison environment, and the architecture within the prison walls is therefore an extremely important part of their lives and experiential universe," says architect Mads Mandrup.
"That is why we have deliberately created a very varied and stimulating environment of different spaces and landscape features – hopefully this will contribute to the socialization of the individual and to create renewed confidence in the community and mutual respect for society as a whole."
The prison has the feeling of a small provincial community and to add variation to the buildings the facades and roof ridges angle in different ways, while the facade materials alternate between light-coloured bricks and a combination of concrete and galvanised steel.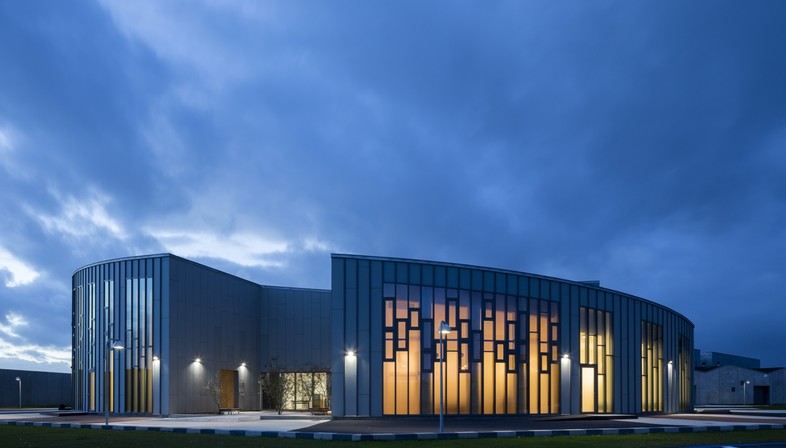 The cells are gathered in units comprising four to seven cells, placed around a social hub. The units have access to a living room area and a shared kitchen, where the inmates prepare their own meals.
The living room areas are decorated in colours that are less institutional, and structurally integrated art, and artworks created especially for the prison can be found throughout the prison.
There's also a big focus on natural light and each cell has daylight flowing in from two windows, affording inmates views of the surrounding landscape and the sky. There is also space for sport, games and physical exercise.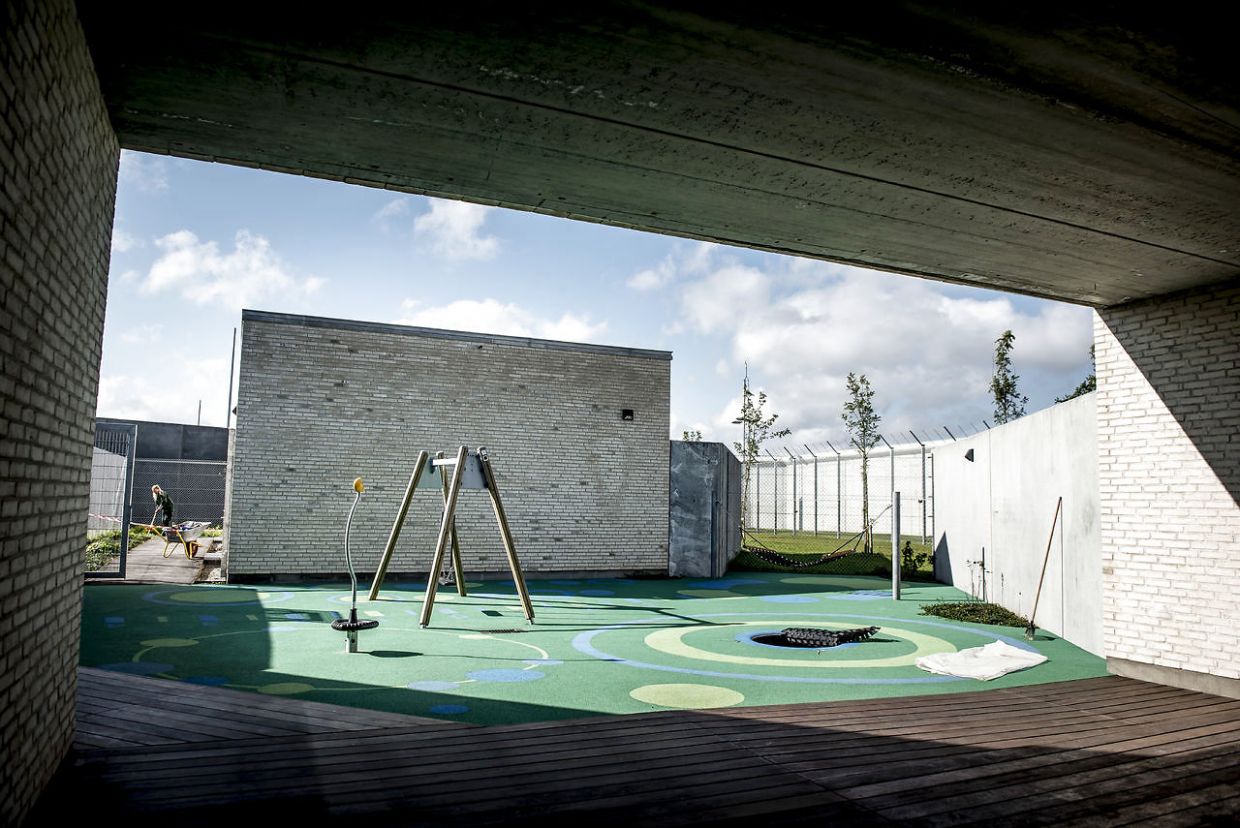 The design echoes that of Norway's Halden Prison, completed in 2010, which features amenities like workshops, game rooms and open kitchens and boasts harmonious prisoner-guard relationships. At Halden there are no bars on the cells – just reinforced glass – and windows run floor to ceiling to take advantage of the day light.
And it's a design that seems to be working. Norway has one of the lowest recidivism rates in the world at 20 percent, compared to the US, which is often criticised for its tough prison system and has one of the highest with 76.6 percent of prisoners re-arrested within five years. Crime levels are also lower overall.
While Halden and Storstrøm prisons have received some negativity for being too lenient on prisoners, Rasmus Andersen, area director of the Correctional Services of Zealand and Lolland-Falster, which is in charge of imprisonment in Demark, told a Danish radio station that, "Unlike a hotel room that is luxurious, we have taken your freedom from you."
"You can not even open the door and go out whenever you want. It is therefore not more luxurious than it is 12 square meters including toilet and bath. In the cell there is a briquette, a fridge, a closet, a table and a 22-inch TV, which some surely perceive as a punishment in itself that it is so small," said Andersen.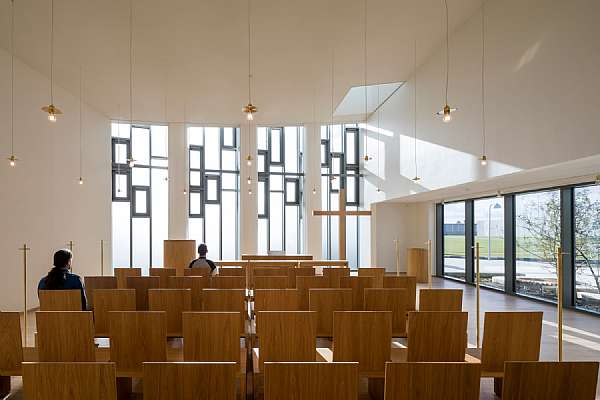 "There are some who say that you are sitting in the cells with a nice view beyond the fields. But no, when you sit with a sentence of several years in prison, you only see the wall. It may be that you can see some fields, but you only see the wall. The fact that there are fields outside tells the inmates that they are confined. They cannot get out.
"The basic mindset is that we have to build a prison that can last for 100 years. So it cannot be useful to think about building as in the 1940s."