White perforated screens and concrete are paired with tobacco leather and black mirrored coffee tables in this Melbourne office, designed by Mim Studio.
Home to the building company Cobild, the interiors draw inspiration from the mesh cladding that lines the building's exterior, designed by Fieldwork, in the suburb of Cremorne.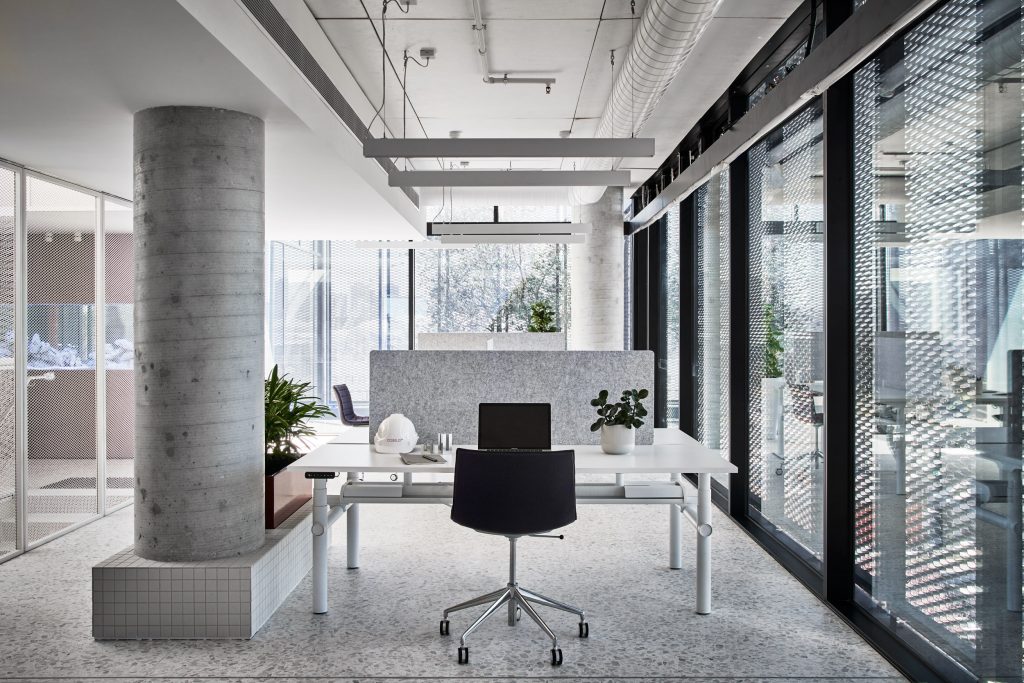 "Clear sightlines, visual connections and the circulation of space" define the project, which features a series of open plan offices and meeting rooms, a reception area and a communal kitchen.
"The open plan environment encourages transparency and authenticity, both literal and philosophical, acting as a device to guide a clear path through the space," says the studio.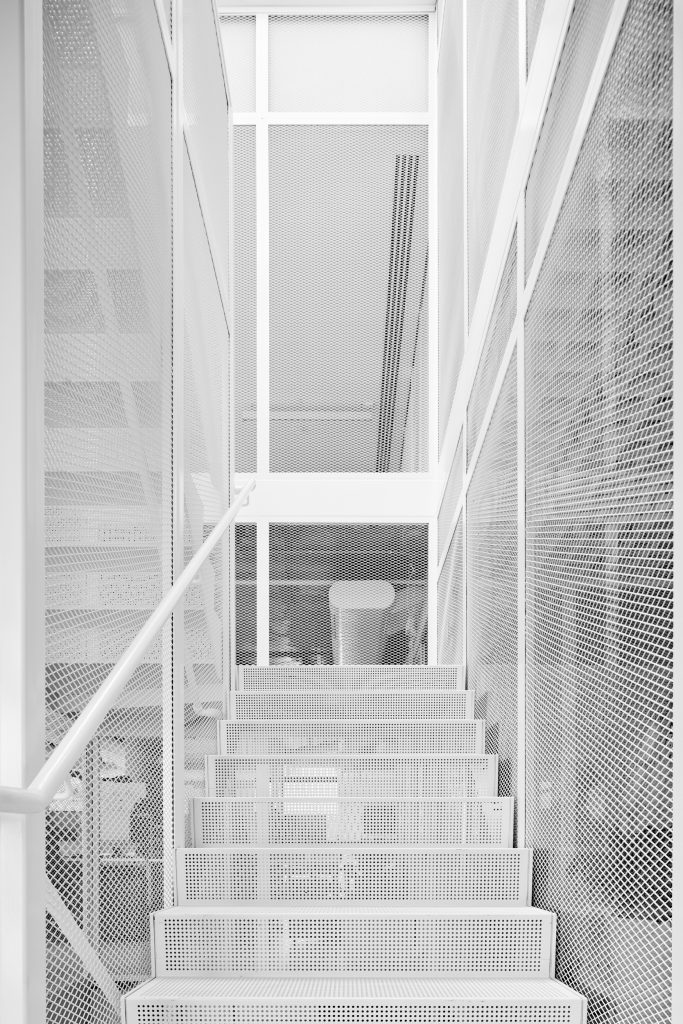 At the heart of the space is a perforated central staircase that mimics the white screens used throughout.
The Bianco Neve terrazzo flooring and polished plaster ceiling are "tempered" by a clean tonal palette of grey and white that also serves to brighten the space and accentuate the natural light.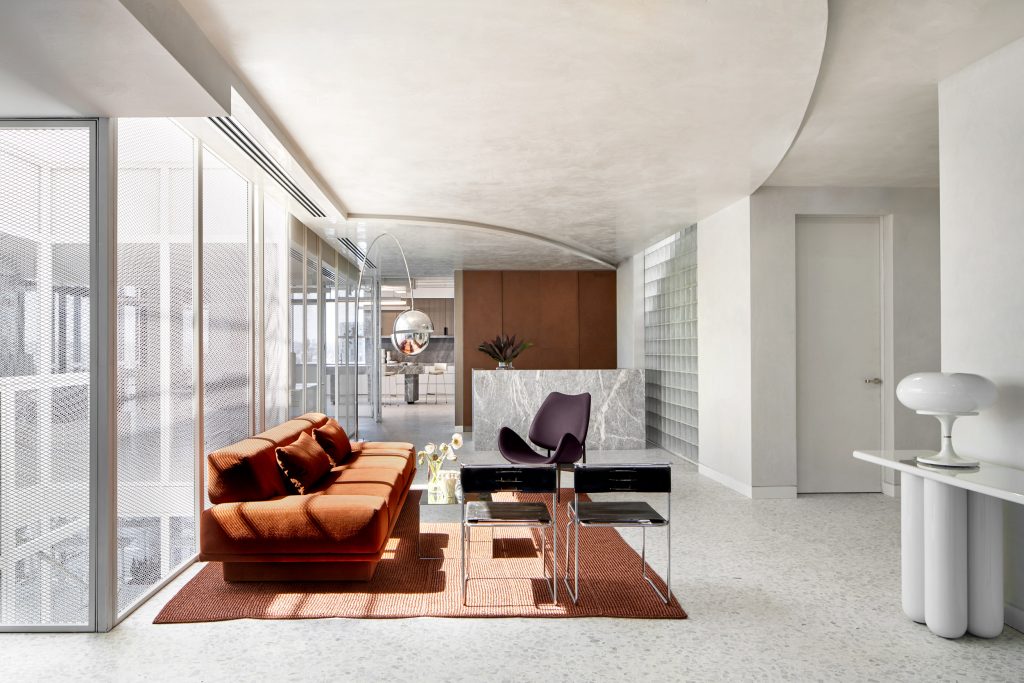 In the reception, a hand-stitched tobacco leather wall greets guests. A sisal rug hosts a burnt orange sofa, mirrored black coffee table, chrome and leather chairs and white lacquered console.
The space is completed by a Studio Reggiani floor lamp.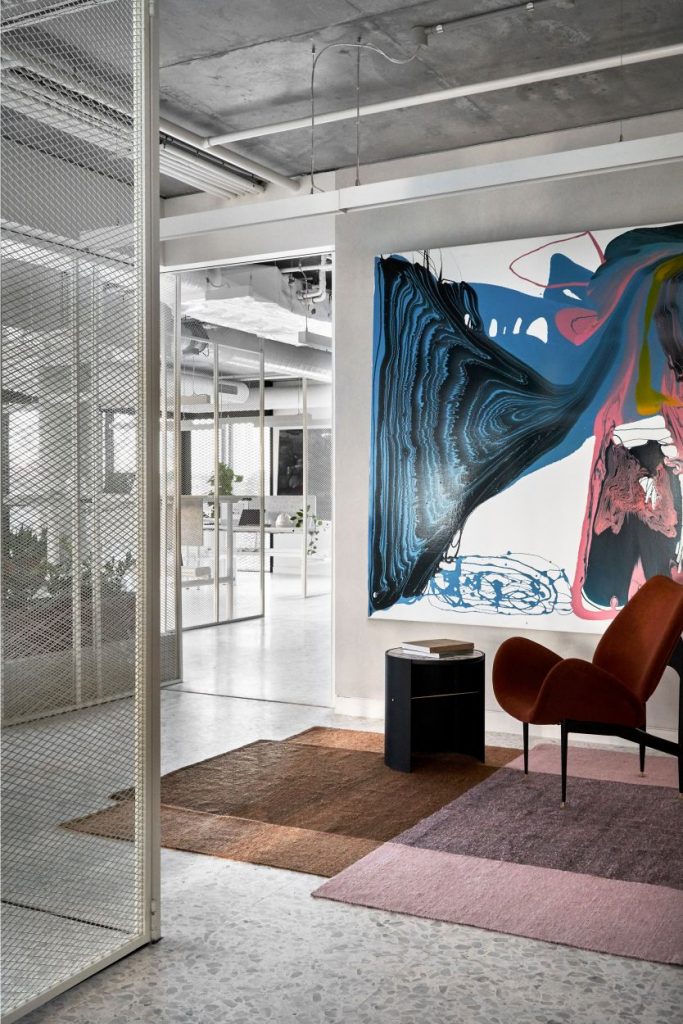 Elsewhere in the Cobild office leather and timber unite "confidently and coherently" with heavily veined Fior De Pesco marble table tops.
A focal point of the office is the communal kitchen with its timber cabinets and two custom stone island benches. Curved leather stools and organic form ceramic soften the space.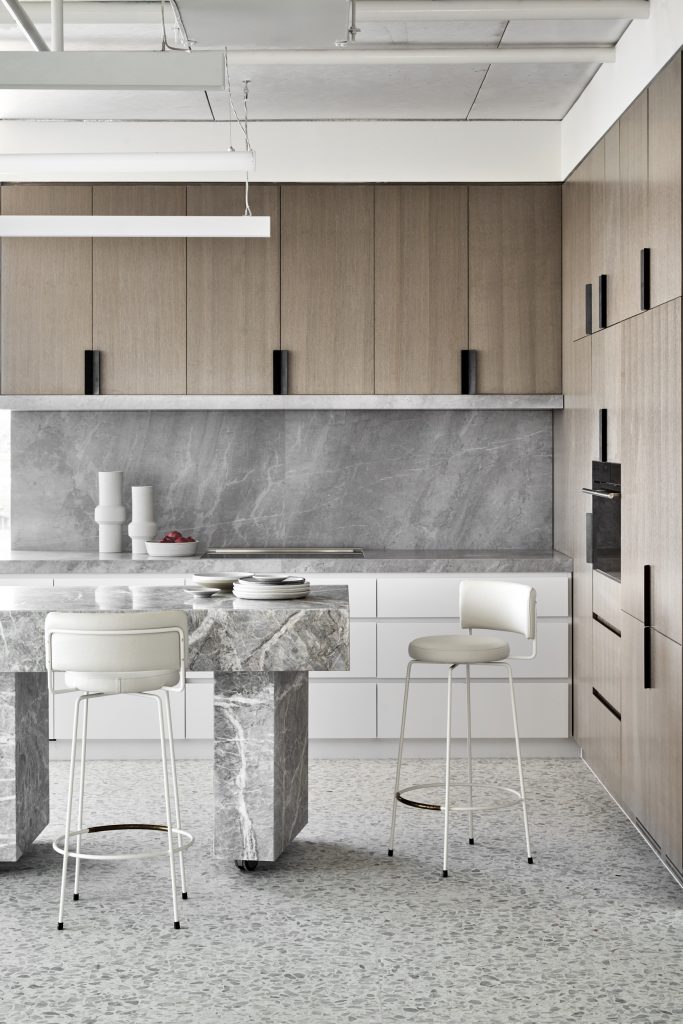 Potted plants have additionally been used to dress the space to absorb noise and clean the air.
Pops of colour from modern artworks, sisal rugs and arm chairs define the breakout spaces. While natural light is drawn into the space through full height and width operable shutters.
"A textural exploration of light and transparency, the newly built space offers a seamless, visceral experience from the outside in," says the studio.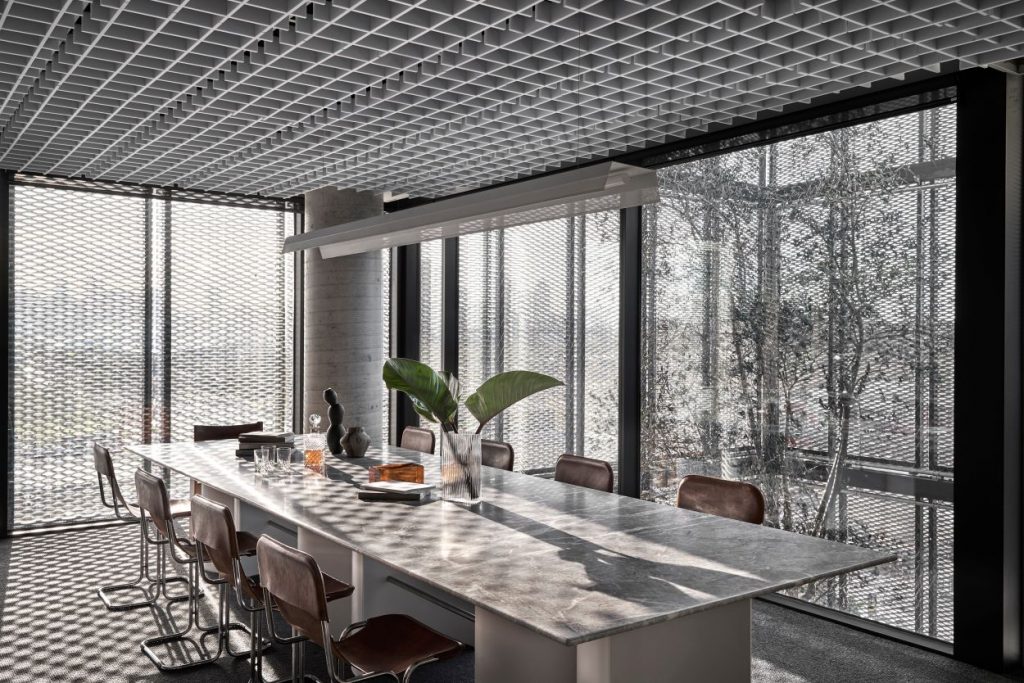 Founded in South Yarra, Mim Design is a multi-disciplinary practice headed by interior designer Miriam Fanning.
The studio produced a completely different aesthetic for another Melbourne office recently. The conceptual forest-inspired space was shortlisted for the 2019 IDEA awards and featured dark timber and burnt logs.
Photography: Peter Clarke