The Japanese architect's first Australian building in Sydney's Darling Harbour is being described by the studio as "an oasis in the middle of an urban jungle".
The six-storey building is wrapped in 20,000 metres of light-coloured, sustainably sourced accoya softwood in a deliberately irregular pattern that is meant to give it "a very different expression from the surrounding high-rise buildings".
The bent panels overlap with each other onsite so as to conceal the joints and create an interior that resembles "a silkworm cocoon".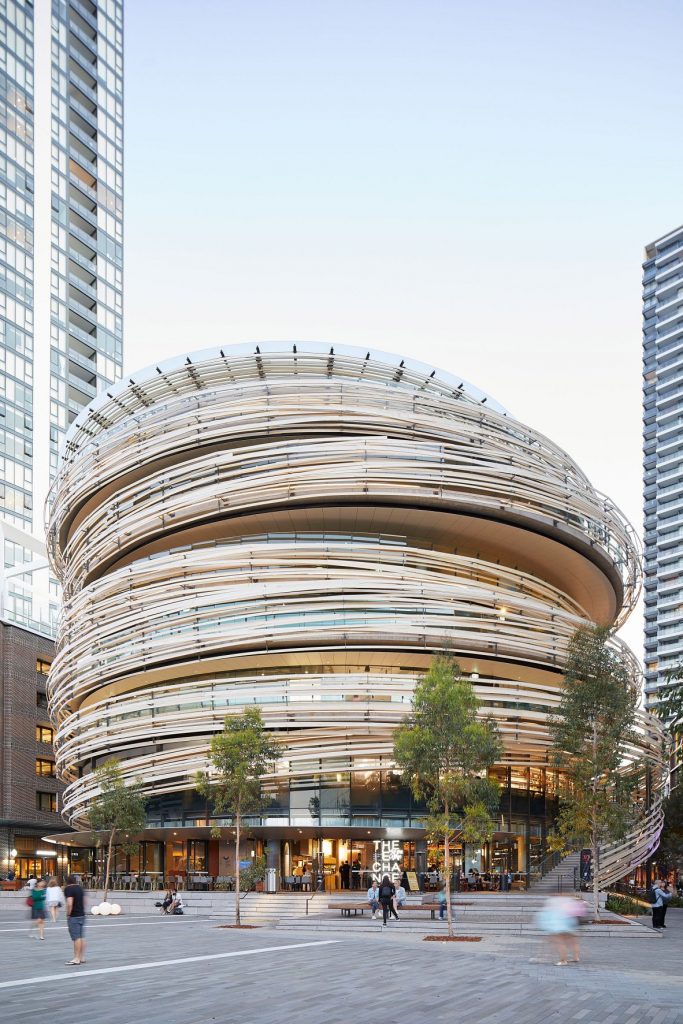 Kuma revealed plans for The Exchange in 2016. The "wooden community centre" is being developed by property company and contractor Lendlease as part of the revitalisation of the area together with OMA, Hassell and Populous.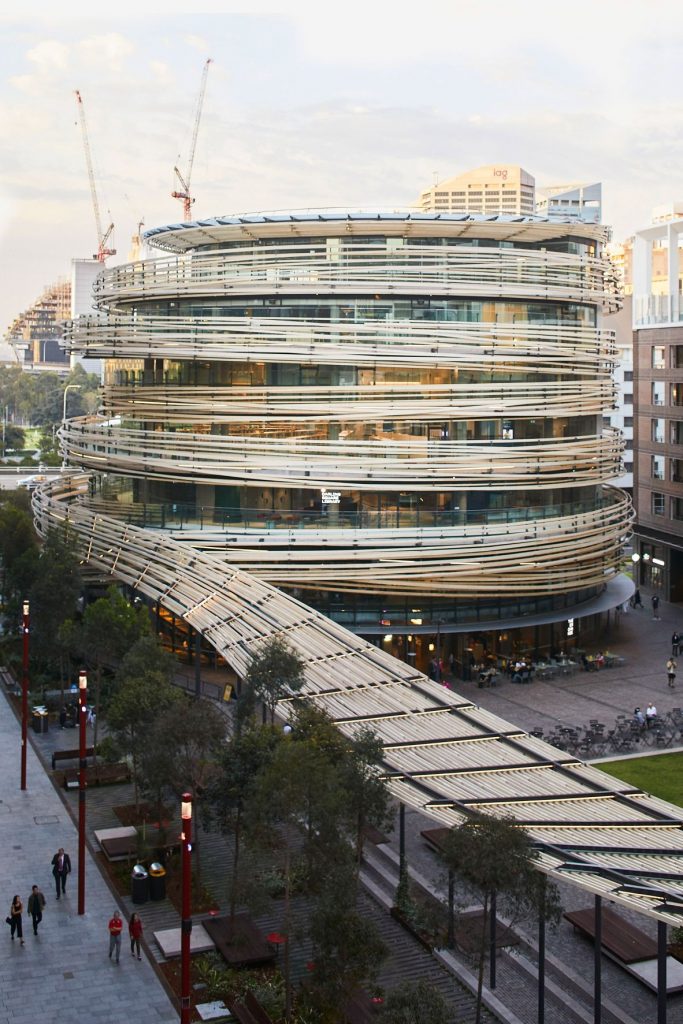 Lendlease is also behind the much-anticipated collaboration between Sir David Adjaye and contemporary Aboriginal artist Daniel Boyd in the nearby Circular Quay precinct.
As well as provide housing for 4,200 people, the building also houses the New Darling Square Library, which replaces the Haymarket Library and will feature more than 30,000 items, including an extensive Asian literature collection.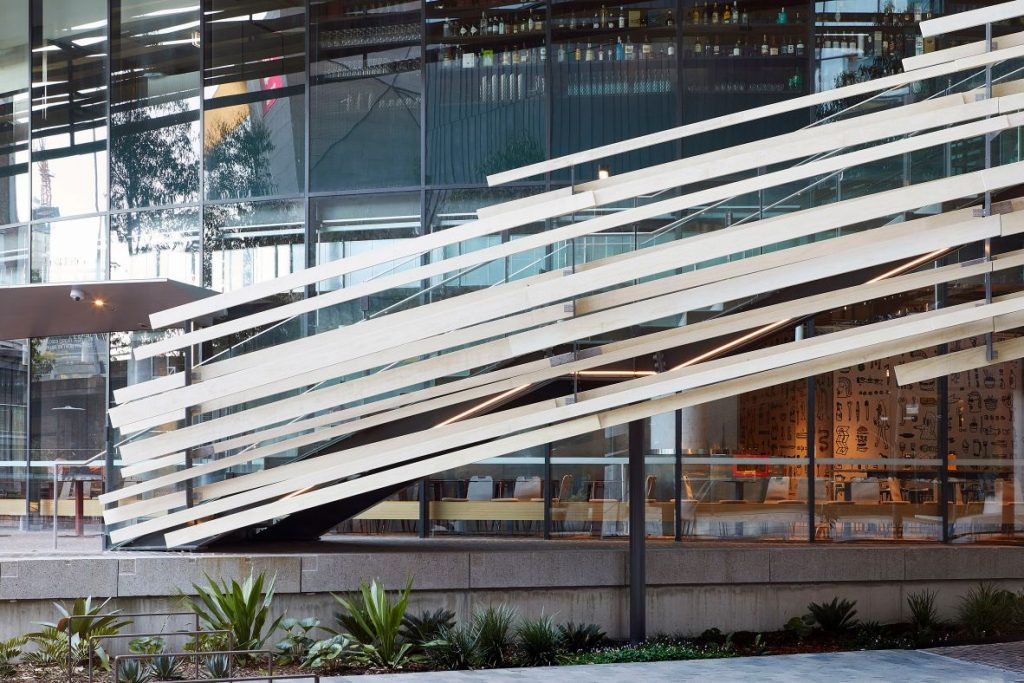 Inside the library is the so-called Ideas Lab, a makerspace that will run classes and workshops for adults and children, as well as support technology and creative start-ups.
Passersby will be able to glimpse the activity inside through the wooden screen exterior, which Kuma describes as a "nest" or "hive" – a subtle nod to the Darling Harbour as a hotspot for business activity in the past.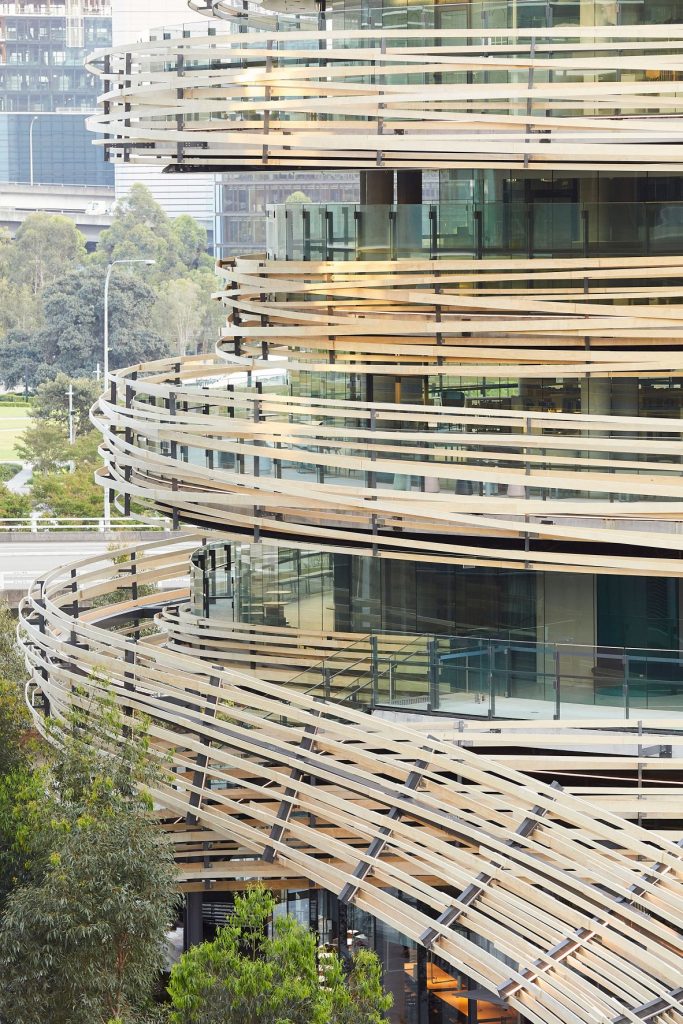 This balance between historical and contemporary is common in Kuma's projects, with the designer saying his design philosophy is often about "finding new ways forward while understanding past values".
The "soft and warm low-rise" structure also features randomly placed hoods on the inside of the glass screens that can be opened in the market on the ground floor, so as to better connect the building with the activity on the street.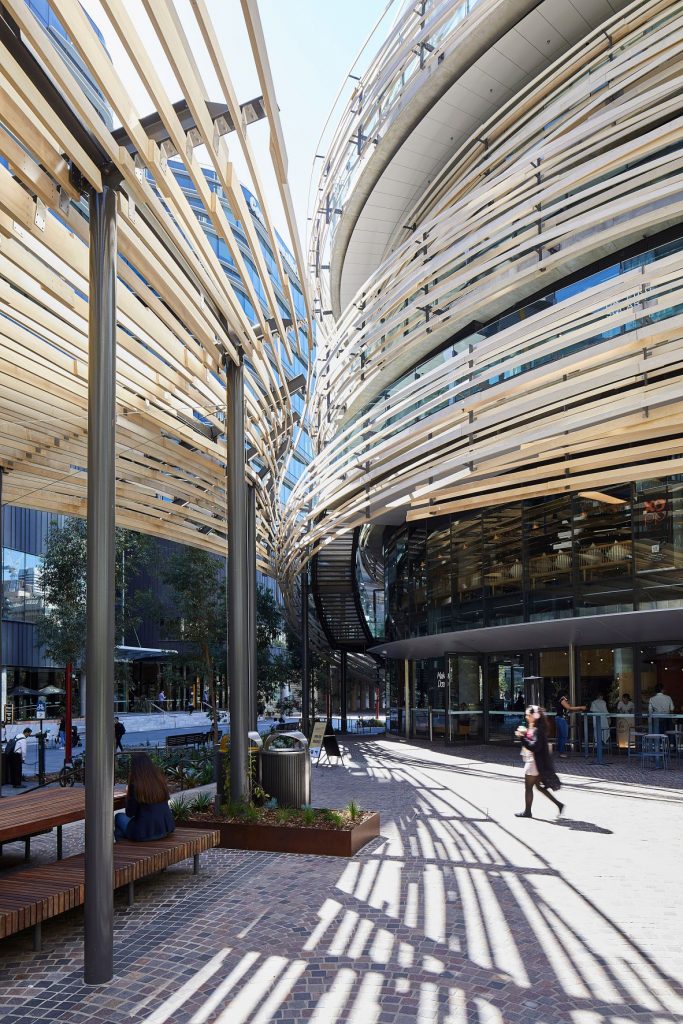 The market, called Maker's Dozen, has brought together 12 of Sydney's street food eateries, and is joined by a rooftop bar and restaurant with views over Tumbalong Park, the Chinese Gardens and Cockle Bay.
Kengo Kuma also recently collaborated with Italian lighting designer Mario Nanni, who was in Melbourne last year.
Photography: Martin Mischkulnig