Positioning the director of an architecture practice as the solo creative genius enables them to get away with "basically running a bad business", says Architecture Lobby Victorian chapter steward Frank Burridge.
"We think that architects being a solo genius is a kind of phenomenon or an attitude that supports a lot of the really bad labour practices in architecture," he says.
Aside from denying credit to the whole team, Burridge says the practice can also lead to exploitation.
"(The director) can come up with some crazy, far-fetched idea two days before a proposal is due to a client and then shaft some junior worker with actually putting that idea on paper and making something that you can legitimately present to a client."
Speaking to ADR, Burridge says young architects, in particular, are vulnerable to unfair working conditions like these because they feel they're to be expected.
"That attitude is a symptom of the strange way architecture is suspended," he says.
"On the one hand, it's an industry, so it has to have labour relations, and on the other hand, architects see themselves as artists. So suffering for their art, working really long hours, not getting paid for it. All of those things are part of a process of producing beauty. That's what they think."
The Architecture Lobby is an international not-for-profit organisation of architectural workers advocating for the value of architecture in the general public and for architectural work within the discipline.
It was founded in 2013 in New York City, and now has 16 chapters across the United States. The Victorian Lobby is its only international chapter, started by Burridge in 2018, in part, because of his friends' experiences in the industry.
"All of my friends that graduated at the same time as me (from a Bachelor of Architecture) got jobs and I just saw these beautiful, creative people getting ground down by their jobs.
"They were working from eight in the morning until 10 at night regularly, five days a week. They were working weekends. Many of them lost their spark and their zest for life and that was really sad to see."
Demystifying the architect as the solo genius is one of the 10 "demands" outlined in the Architecture Lobby Manifesto.
The primary focus is to enforce labour laws that prohibit unpaid internships, unpaid overtime and unpaid competitions.
The US chapters are also engaged in a campaign to establish a union, something the Victorian Lobby thought was also necessary for Australian practitioners at its first chapter meeting.
"Everyone piped up and said, 'Why don't we have a union? This is terrible.' And a delegate for the National Tertiary Education Union who was at the meeting put up his hand and said, 'Actually we do have a union and it's called the Professional Architects of Australia'," says Burridge.
"And everyone was shocked. No one had heard of this union before and no one we have spoken to this year had heard of them either."
Disconcerted, the Victorian Lobby has begun working with the Professional Architects of Australia to raise its profile and better assist those in the industry.
The efforts are part of what Burridge says are positive actions that aim to "make things better for all architectural workers.
"We don't just call out or heckle firms that are doing the wrong thing. We make an effort to elevate and support those doing the right things."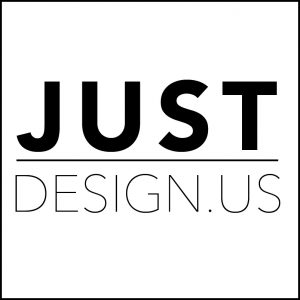 The organisation does this through projects like Just Design. Created by the US chapters, its an accreditation process to recognise firms that meet criteria around fair labour practices, gender and ethnic diversity, fair pay, salary transparency and family-friendly policies.
The Victorian Lobby is currently working to do something similar in Australia.
It also worked closely with Architects Declare during last year's Climate Change strikes, publicly reaching out to large Australian practices on Instagram to ask if they would be letting their workers strike.
And it uses its Instagram page to promote events and campaigns, as well as draw attention to relevant issues happening in the city, like the planned demolition of more than 100 sugar gums around the Moreland Station car park.
Like its American founders, the Victorian Lobby is a democratic organisation. Not all members have the same view, but each is given an equal vote on any actions at monthly chapter meetings.
The meetings are not just the domain of Millennials. The demographic of the organisation internationally tends more towards mid-to-late 30s than it does to 20-somethings.
"Young architects, old architects, architects of all ages are all experiencing similar working conditions and similar problems in their industrial relations across Australia," Burridge says.
"They all see value of their labour not corresponding to the way the clients and users see the value of their work and also the amount they get paid."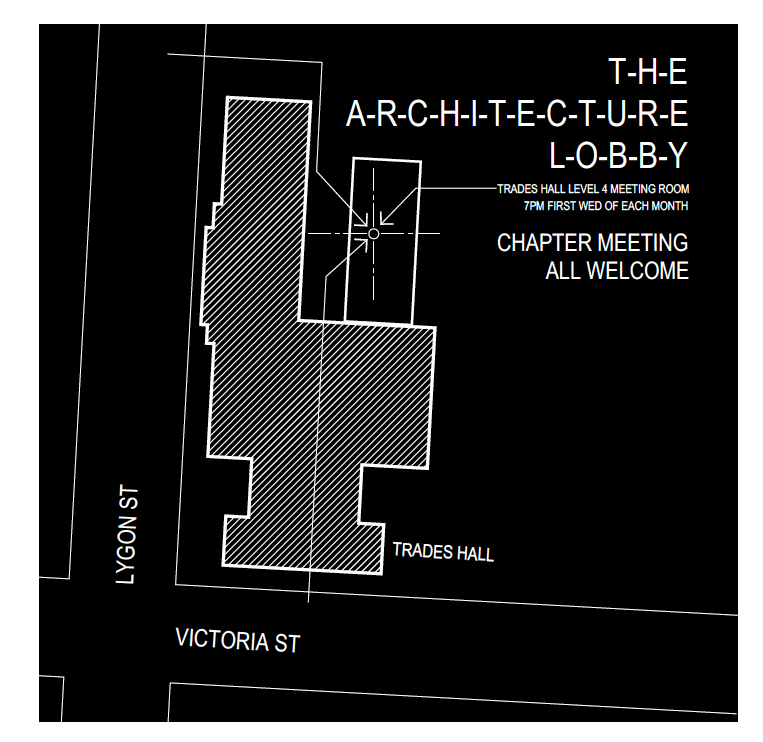 The Victorian Lobby doesn't just advocate for registered architects, but also graduates, working students, interns, academics, landscape architects, interior designers and draftspeople.
Its campaigns are funded by members internationally and anyone can attend a meeting or join.
"Architects want to do good things in the communities, and yet they exploit themselves and exploit their workers," says Burridge.
"To me, it doesn't make sense. If you're going to try and create beautiful things in the world, give people beautiful experiences, or, as many architects purport to do, create socially and politically impactful and beneficial things in the world, you, yourself, should also be thinking about your social and political position and how that's impacted your life and your mental health."
The Victorian chapter of the Architecture Lobby will hold its next meeting at Trades Hall on Wednesday February 5 from 7pm.
ADR's profile of the Victorian Lobby is part of an ongoing series on issues within the industry. Check out our discussion of gender inequality with SJB's Monica Edwards and Indigenous architecture with designer Jack Mitchell.
Photography supplied.