Architecture is a form of occupation says Jack Mitchell, likening our cities to a study in colonialism not dissimilar to that present overseas.
Speaking to ADR in the lead-up to the second BLAKitecture forum at Melbourne's MPavilion on 17 December, Jack Mitchell shared his own experience as a young Indigenous designer.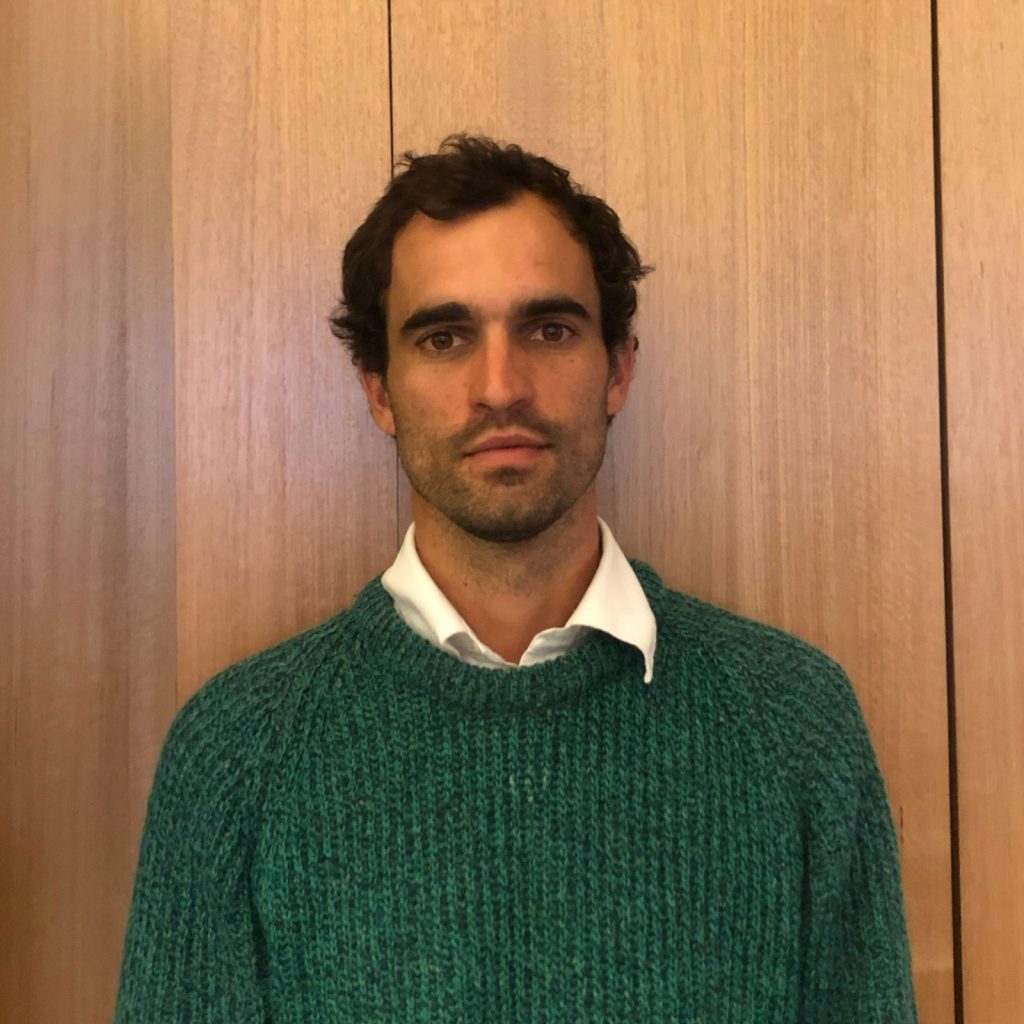 "So much of what I think about architecture and have always thought about architecture is related to my Aboriginality," he says.
"I had these arguments with my teachers. There was this deep frustration of something I didn't understand and couldn't get across. I'd ask myself, 'Why does that infuriate me?'"
Mitchell breathed "a deep, deep sigh of relief" when he read a 2018 opinion piece in The Guardian from Sarah Lynn Rees, an Indigenous woman, architect and co-curator of BLAKitecture.
In it, Sarah argues that much of Australia's architecture ignores cultural and climate nuances, especially when it comes to designing housing for Indigenous communities.
"That article helped me make sense of my own architectural thoughts and philosophy," says Mitchell.
"An Indigenous person walking through the city is interacting constantly with architecture. They might see colonial buildings as a representation of the destruction of their history and their people, in a sense."
While Mitchell says he doesn't know yet how much power architecture has to repair our past, he does believe it's a unique platform and opportunity to encourage cultural exchange.
"It's a platform we're all constantly interacting with and using. Any architecture that you're designing. Any buildings you're designing. Anything to do with the built environment, whether it's landscape architecture or residential, you should be designing for place. If you're not interacting with the Indigenous history of that place, it's potentially a missed opportunity.
"Everywhere you build, you're building on Indigenous land.
"Architecture has a huge impact on the land. Physically it alters the existing natural systems such as water flow, but symbolically it also represents occupation."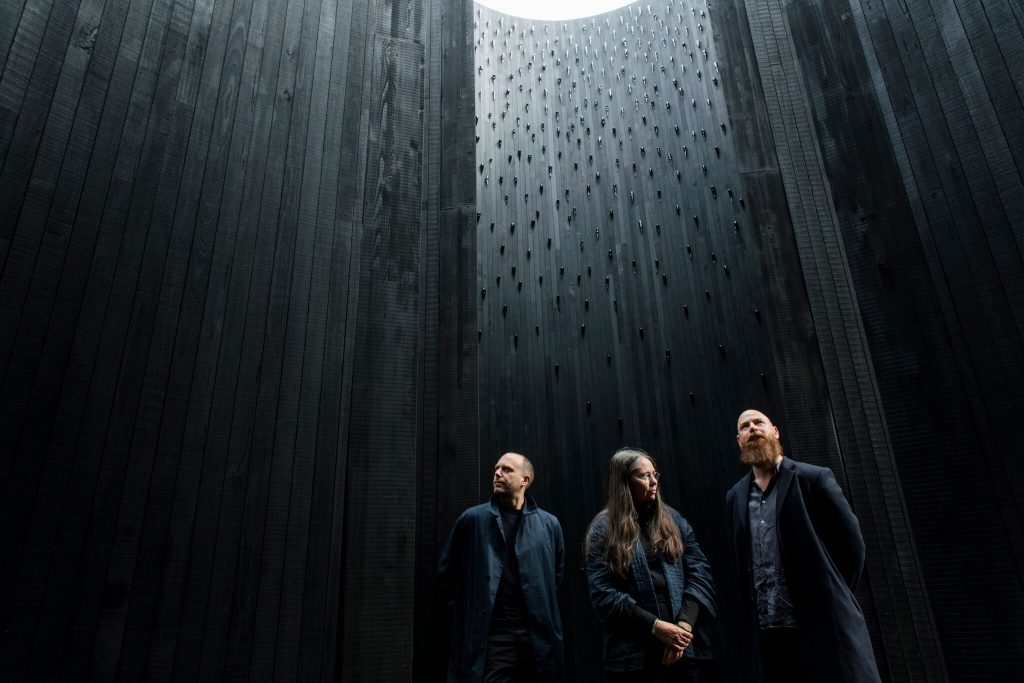 Storytelling in architecture
Mitchell will be moderating today's BLAKitecture forum, which will explore storytelling processes and speculate about how architecture, a form of storytelling in itself, can contribute to and work in harmony with Indigenous understandings of Country.
He will be joined by ecological designer and community artist Dr Tanja Beer and Torres Strait Islander interior designer, musician Marita Dyson of The Orb Weavers and co-founder of Indij design Francoise Lane.
Mitchell says the power of storytelling in the built environment comes both from its ability to facilitate understanding and cultivate a sense of custodianship.
"Storytelling is such an ancient way of transferring knowledge. It reverberates with the deepest part of who we are."
"How do you get someone to care about something? They need to empathise with it. Think about when you meet a stranger. As soon as you understand something of their story, they change. Get painted in a different light," he says.
"Storytelling is powerful because everyone is affected by stories. Architecture is a story we are telling ourselves. You walk through the cities and you see colonial buildings, you see statues and parks.
"You can continue to build insensitive buildings driven by greed, driven by profit, but in doing that you're writing Australia's story."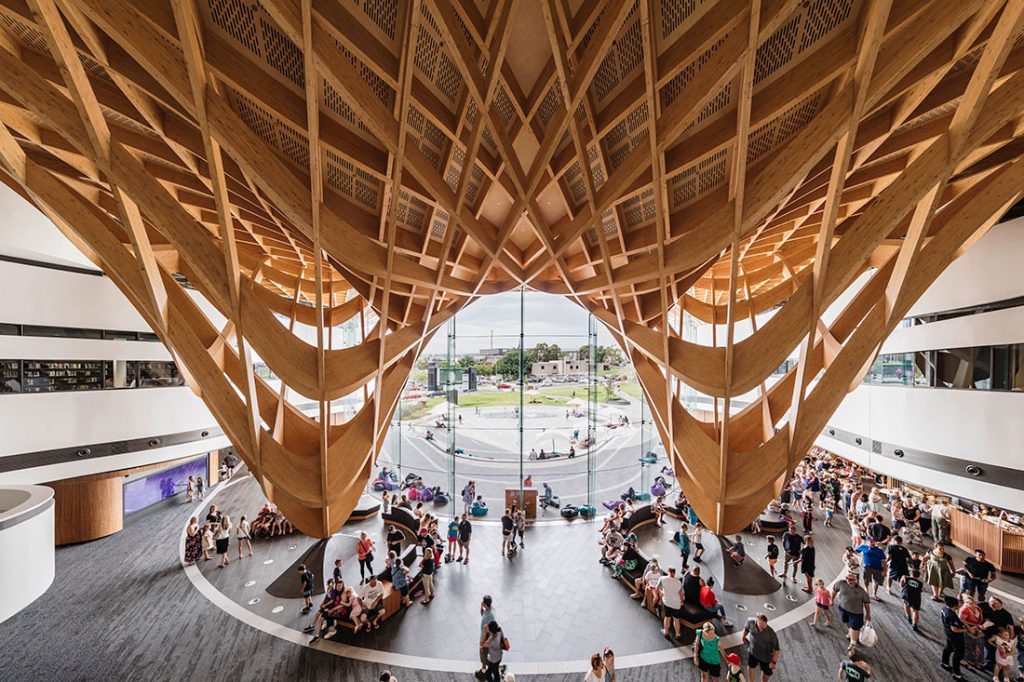 "You don't have to be Indigenous to take on a custodial role."
According to Mitchell, everyone should be encouraged to feel custodianship over their built environment.
"Often we have this impression that Aboriginal people have this kind of special connection to the land and Country, which, while not being untrue, doesn't mean it isn't accessible to other people, in their own way.
"If everyone takes the time to listen and look and understand, there's an opportunity for everyone to play a role.
This might be as small as raising an objection to a "swathe of houses" being built too close to a river or recognising the direct effect a building might have on the traditional owners or simply building "a habitat" rather than a park – something that takes into consideration the other animals that will use the space aside from us.
In that sense, architecture can be both a cultural response and a cultural facilitator that respects past stories and sets the tone for future ones.
"People who are interested in architecture are interested in place and context – historical context, geographical context, cultural context. If you're looking at any of those contexts with any level of veracity, you can't ignore Indigenous history."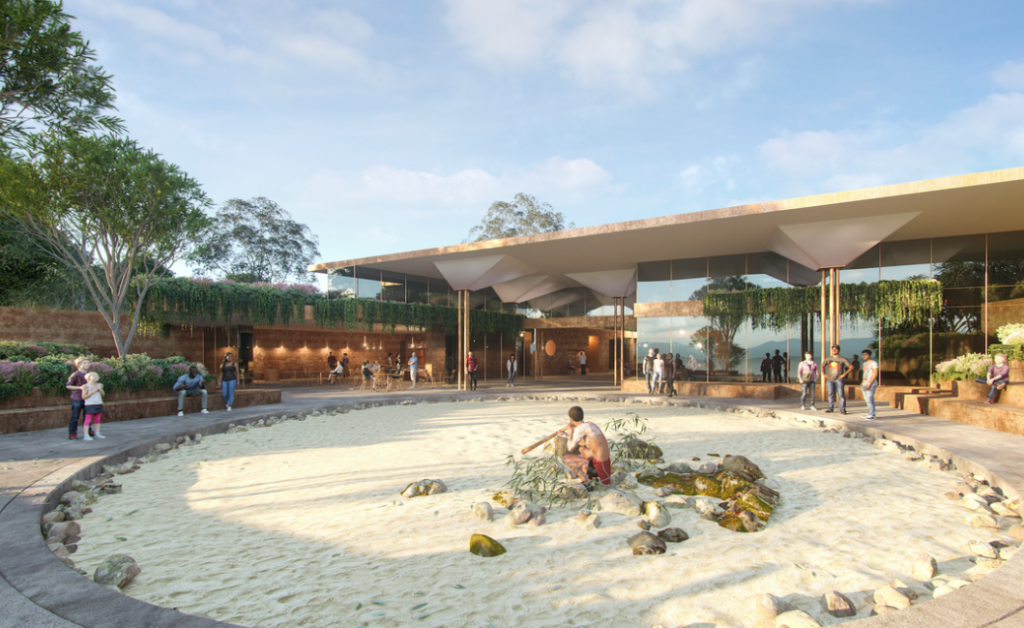 "We need to mourn, feel sad and grieve in order to move on, or rather move through"
As well as participating in BLAKitecture and working on Resistance Transmission (a series of deep listening experiences that explore our changing relationship to water), Mitchell works in the Indigenous Architecture and Design team at Jackson Clements Burrows Architects, where he is collaborating on a platform to help the industry understand the cultural protocols for working on Country and the processes involved in working with Traditional Owners.
He says a lot of the time people are reluctant to tell these stories and have these conversations because they are afraid of getting it wrong and are terrified of the dark side of Australia's history and the guilt associated with it.
"One of last year's BLAKitecture topics was about memorialisation. It is vital we mourn, feel sad and grieve, and we won't be able to move on until we do," he says.
"Australia has this incredibly unique, rich, ancient history and culture that we need to understand and celebrate, but I think it's hard for Australians to do that, to celebrate what makes us unique, because it requires recognising a dark history.
"A lot of people just don't want to do that."
However, Mitchell believes Australia has reached a point of cultural maturity, where it can break away from the cultural homogenisation being experienced globally and celebrate what makes it unique.
"At the moment, there is this sense that Australian culture is sitting on top of something – that Indigenous culture and its history is being restrained underneath.
"We need to mourn that and bring it into the light in order to move forward and get to the part where we can explore and celebrate our culture.
"We're losing out by not allowing our incredibly rich and sophisticated Indigenous history to speak out."
MPavilion's third annual BLAKitecture forum brings together Indigenous built environment practitioners on the Yaluk-ut Weelam land of the Boon Wurrung people. The forum aims to centralise Indigenous voices in conversations about architecture, the representation of histories, the present state and the future of our built environments.
You can catch the Melbourne forum on Tuesday 17 December, when the panel will be discussing Storytelling. On Tuesday 21 December, the topic is Deep Listening. On Tuesday 18 February, it's Speculative Reciprocity. While the last forum is on Monday 16 March and is titled Outwards and Inwards.
Lead photography: Sydney's newest plaza at Circular Quay, designed by Sir David Adjaye and contemporary Aboriginal artist Daniel Boyd. Image: Adjaye Associates.