The Western Australian city's newest school is a series of three and four storey buildings that incorporate passive solar design principles courtesy of two local studios.
The $70-million build will open its door to 260 Year 7 students in a couple of days. Only the first stage has been completed, with the second to be finished by 2025, when the school is projected to host 2,000 students.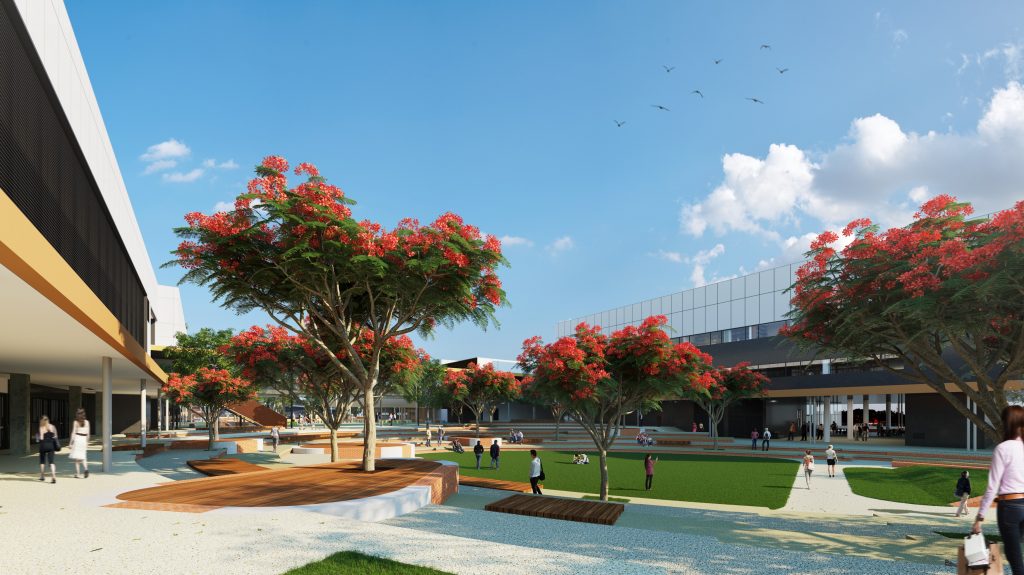 Bob Hawke College came to life following a 2017 government proposal to move students from Perth Modern School to a new high-rise building in the Perth CBD. This was opposed and the plan was changed to build a new school at Mueller Park instead.
Designed by Western Australian practices Bateman and T&Z Architects, the first stage features five linked buildings over three and four storeys in height.
Buildings are grouped in two rows boundary to boundary east to west with both passive and active courtyard spaces between, optimising access to natural light and summer breezes and providing vision corridors through the site. 
Inside, the classrooms, science and technology laboratories, administration and student services are the standard white walls and ceilings with light and dark grey carpeting throughout. Block colour accents are used in the signage, staircases and furniture.
Also completed during this stage was the multi-purpose indoor sports hall, the library, which has floor-to-ceiling windows, and the 150-seat lecture theatre.
The courtyard spaces feature red brick and concrete planters with a mix of primary coloured benches and outdoor tables.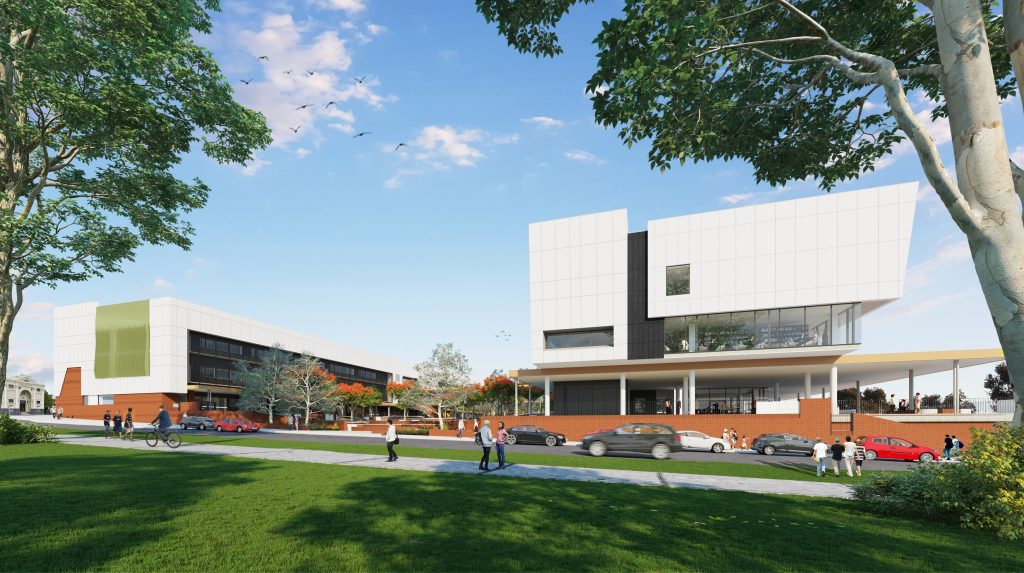 The second stage of Bob Hawke College will include a performing arts centre and additional learning areas.
The school's name was chosen following the death of the former Labor prime minister in 2019. Western Australian artist Jon Tarry has been selected to create a sculpture of Hawke, which will be installed in the school's foyer.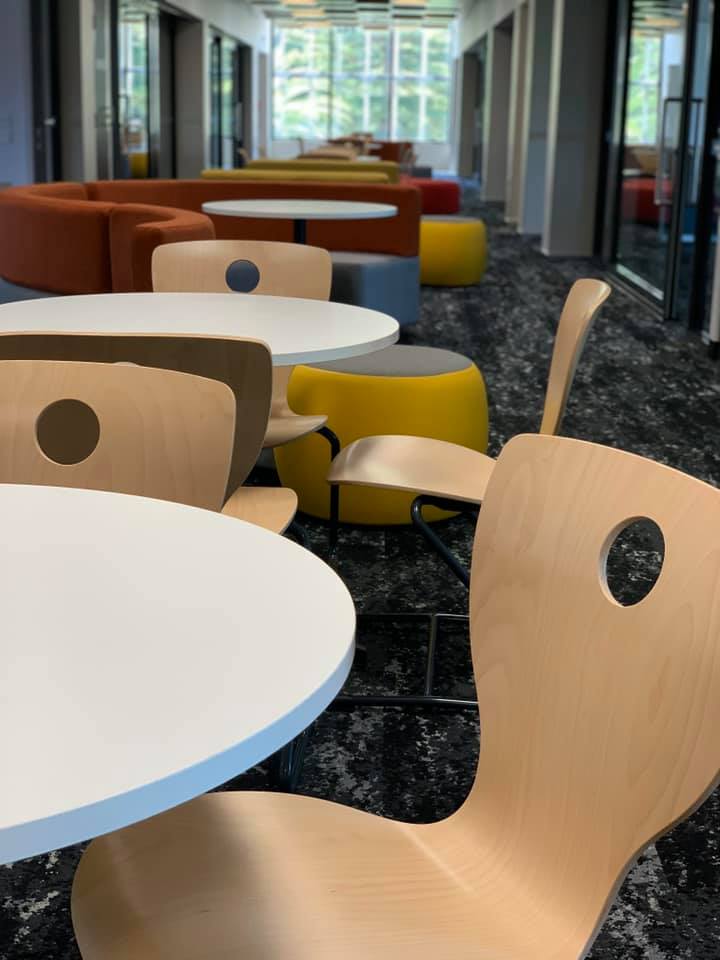 Both T&Z Architects and Bateman have worked on numerous school projects in Western Australia, including the Churchlands Senior High School and Joseph Banks Secondary College.
Hayball also recently completed a school in rural Victoria, but chose to eschew the more expected modern aesthetic for a series of cottage-like structures that reflected the landscape around them.
Images: Design 3