The IDEA awards season is well underway and in the lead up to the IDEA gala we're going to acquaint you with a few of our much-loved shortlisted projects.
With almost 300 projects shortlisted across 14 categories, this year's IDEA gala on 19 February 2021 will be a much-needed celebration of Australian architecture and interior design.
Get your tickets to the Gala here.
Shortlisted in the Residential Multi category is Napier Street for Milieu by Melbourne-based practice Freadman White Architects.
A stone's throw from Brunswick Street, Napier Street is a collection of 14 individual owner-occupied apartments.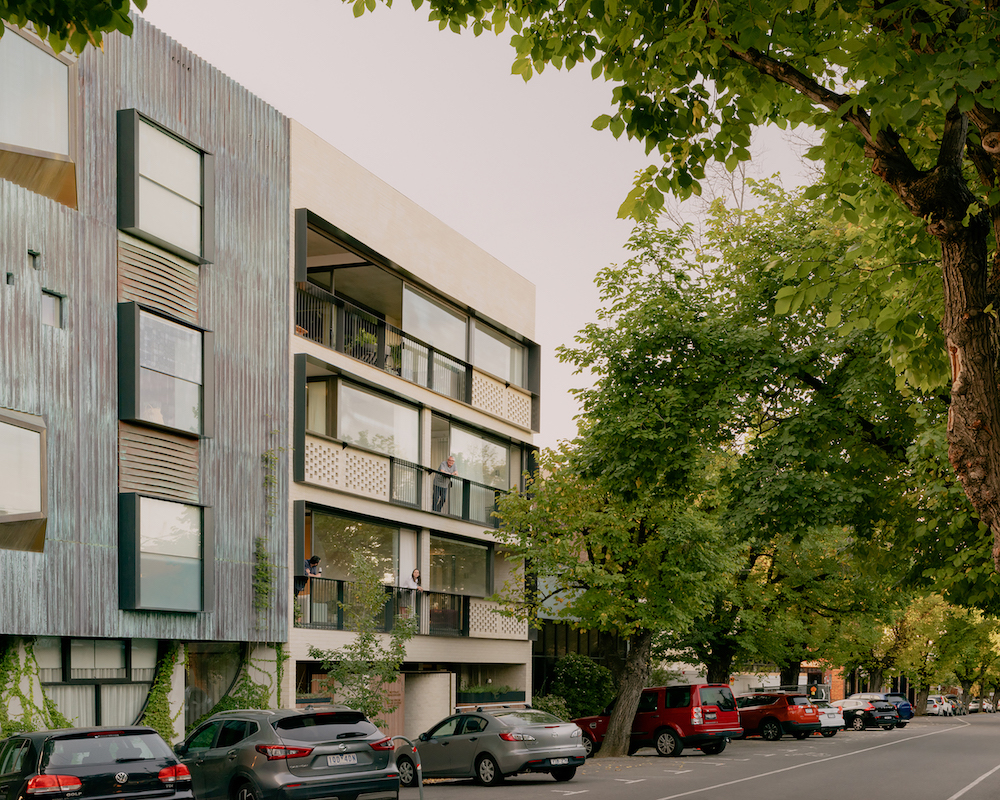 The building includes five dwelling typologies; two one-bed apartments on the ground floor, four two-bed apartments with a primary outlook to Napier Street, six double-storey two-bed apartments, and two three-bedroom apartments, both with internal planning customised to their respective owners.
An unfolding sense of arrival takes cues from "early modernist living," with each apartment enjoying dual-aspect cross flow ventilation through a series of open air pathways.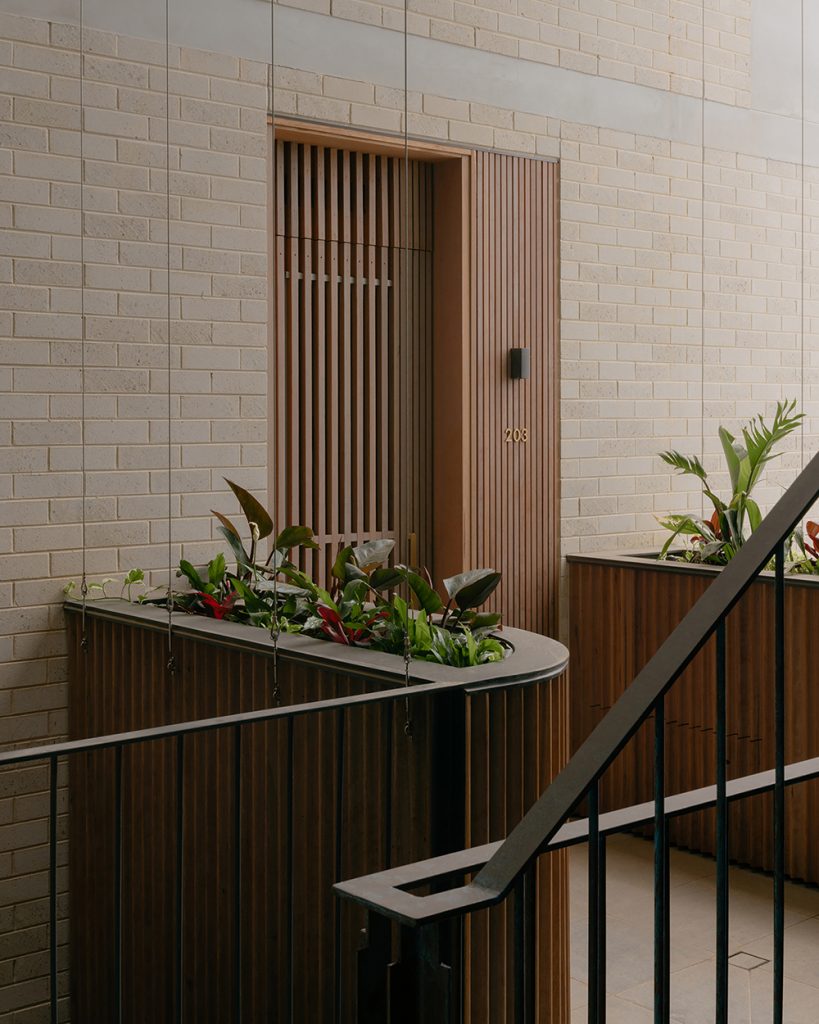 "Expressed through a sequence of zones, the palette invites retreat from the vibrant activity of outside city life," says the project's lead architect Michael White.
The building's height takes its cues from the scale of the adjacent Whitlam Place Apartments and Fitzroy Town Hall to the south; ensuring that the four-storey high street wall does not compete with its environment.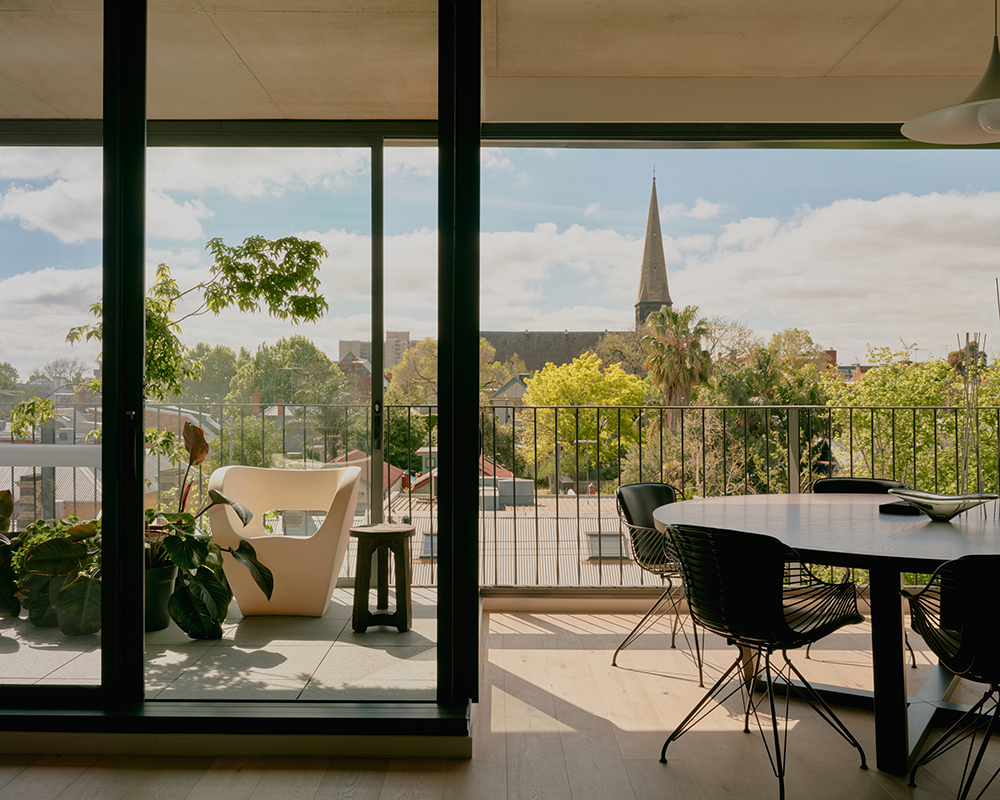 Napier Street's materiality is also in dialog with the existing textures of the area — brick concrete, render and timber.
"Our reinterpretation of this materiality and historic urban fabric has not been a literal prosaic response, rather drawing on a collective memory of forms and materials, layered through subtle shifts of formal play, articulated with soft planting, timber, steel, brick and concrete," explains White.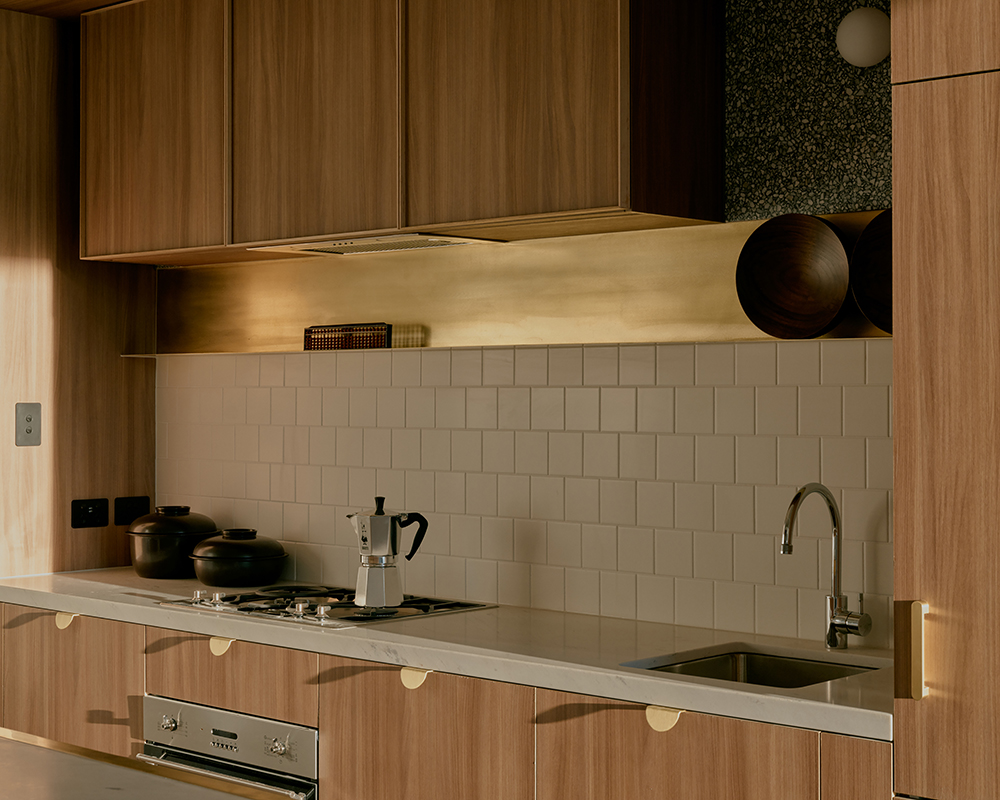 Refined material details are employed to enhance the experience. Recurring brass accents offer glints amidst the warm colour palette, enlivening the front gate, mailboxes and private mail collection area.
Fifty cent concrete brick are laid in a myriad of ways in both smooth factory finish and rough-sawn honed; working directly with the bricklayer, the honed brick finish was created by rough sawing fifty percent of the bricks, exposing the coppery-brown aggregate within.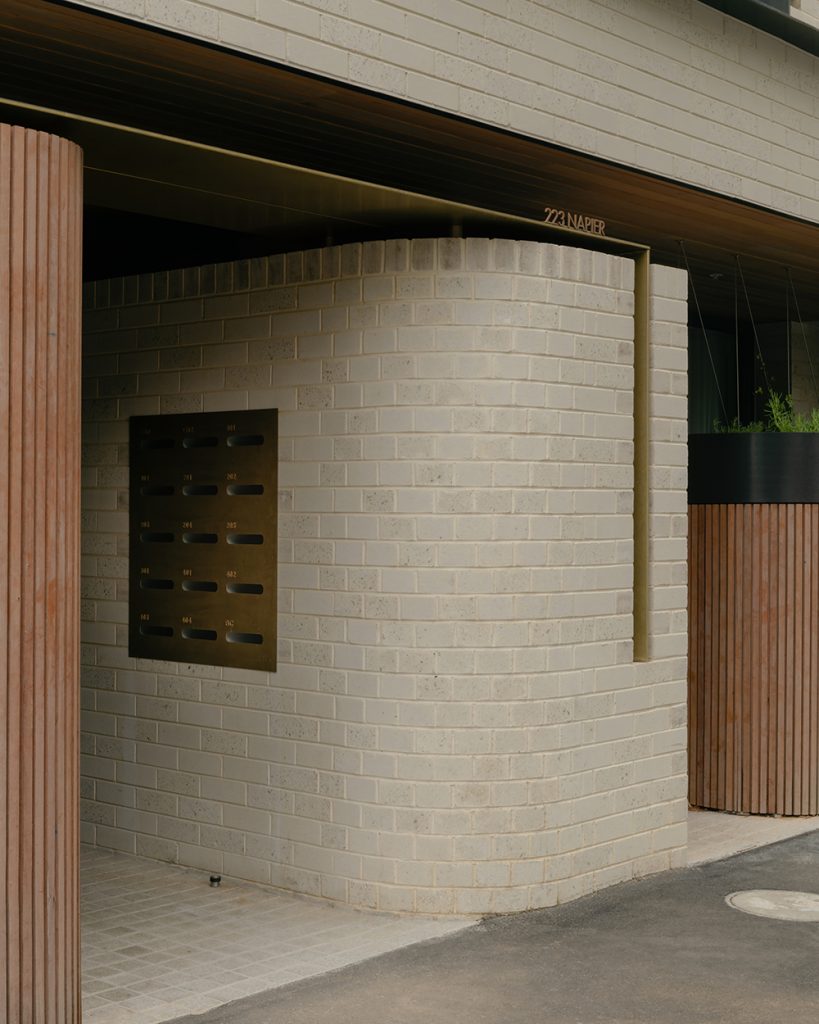 "There was a shared purpose by client and architect to design and build flexible homes that comfortably accommodate a variety of family types and living arrangements that endure," says White.
The IDEA 2020 winners will be announced at The Timber Yard on 19 February 2021.
Expect a lively night of festivities with the award-winners and the leaders of the Australian architecture and design community.
Stay tuned for more introductions to our celebrated shortlisted projects.