In the lead up to the highly anticipated IDEA Gala party in November, ADR shines a light on the projects that could bring home a trophy.  
Aje Perth by We Are Triibe is shortlisted in the Retail Category of the 2018 IDEA Awards. The winners will be announced at the exclusive IDEA Gala party on 23 November at Centennial Homestead, Sydney. Join us for a night of celebration with this year's winners by purchasing your tickets here.
Design statement
To utilise Aje's signature subtle, natural material palette and emphasise it further. We wanted to create a buffet of tactile materials, through a beautiful layered design. The store is layered with ceramic and natural stone tiles, Travertine adorns the flooring and walls, along with heavily draped curtains and rendered accents.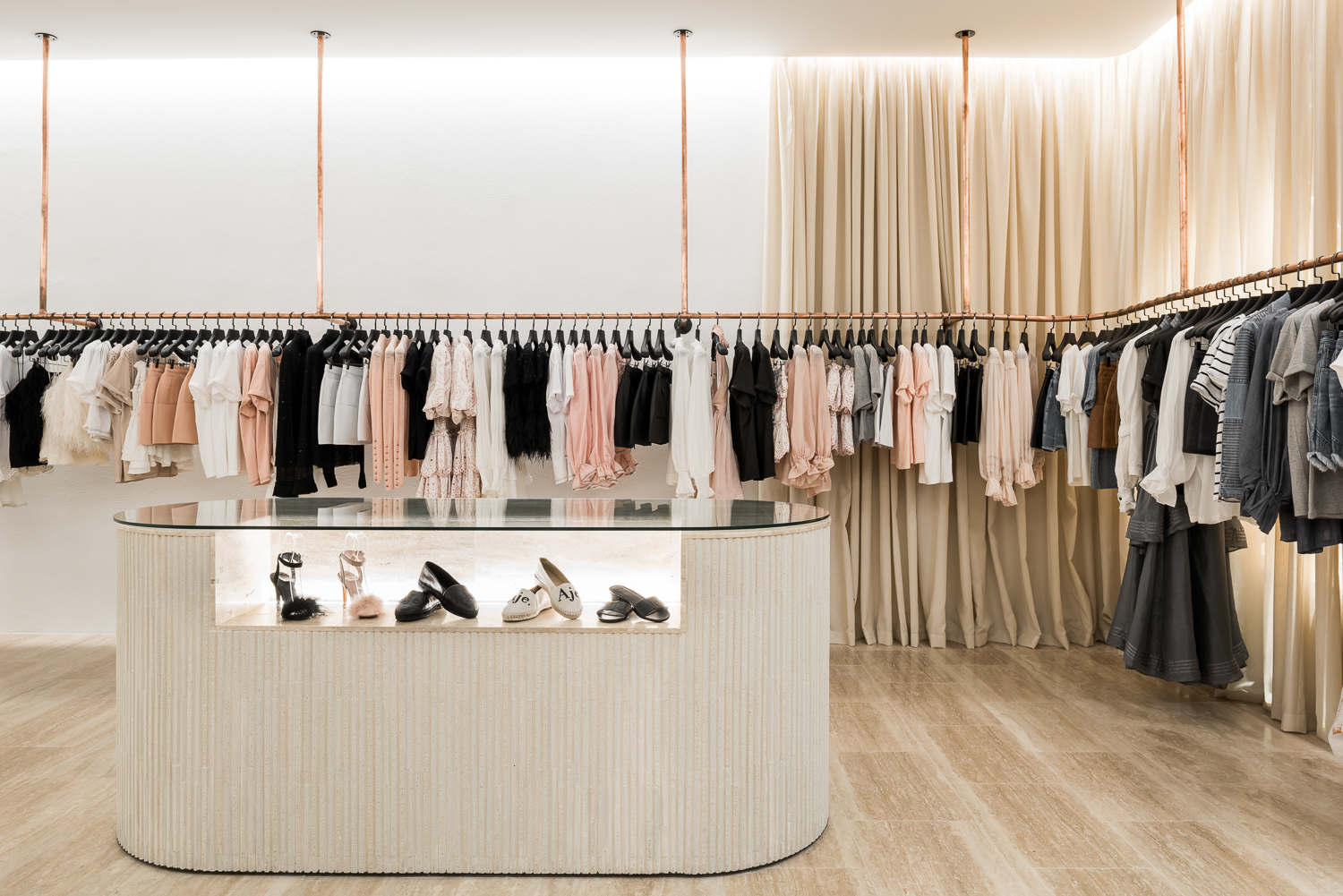 Aje required a design that unified with their other stores, whilst still having its own unique identity. Sitting within a high-end shopping centre set the tone for the store's personality, the design was to allure customers into a unique and sensory driven retail experience through the use of layered, natural, and neutral materials. This is manifested throughout with Japanese ceramic tiles cladding a feature column and point of sale. Three different types of travertine are used throughout to create interest and uniformity, as well as various fabrics for drapery and upholstery as well as rendered accents throughout. There is an emphasis on layering with texture and tone, whilst keeping the colour palette very subtle.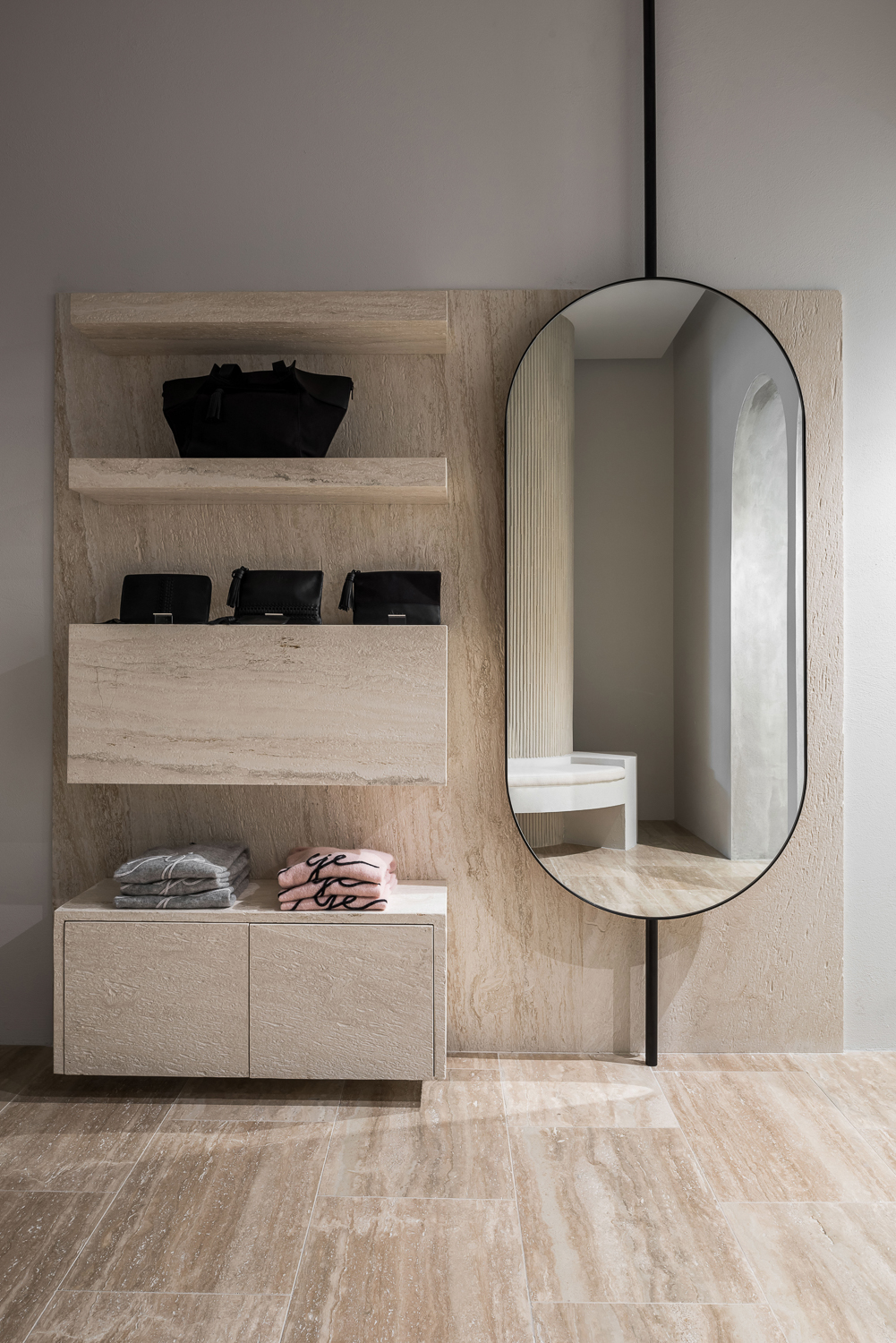 A meticulous selection of materials was selected for this project, and the way in which they were applied was unique and varied throughout the store.
The ceramic tiles were also applied to the face of the point of sale unit which created a textured uniformity in the store. This unit needed to encourage circulation and display space, therefore open and concealed shelving was integrated under the counter for product and storage, so it was not only functional but so that it could become a piece of joinery that customers could interact with.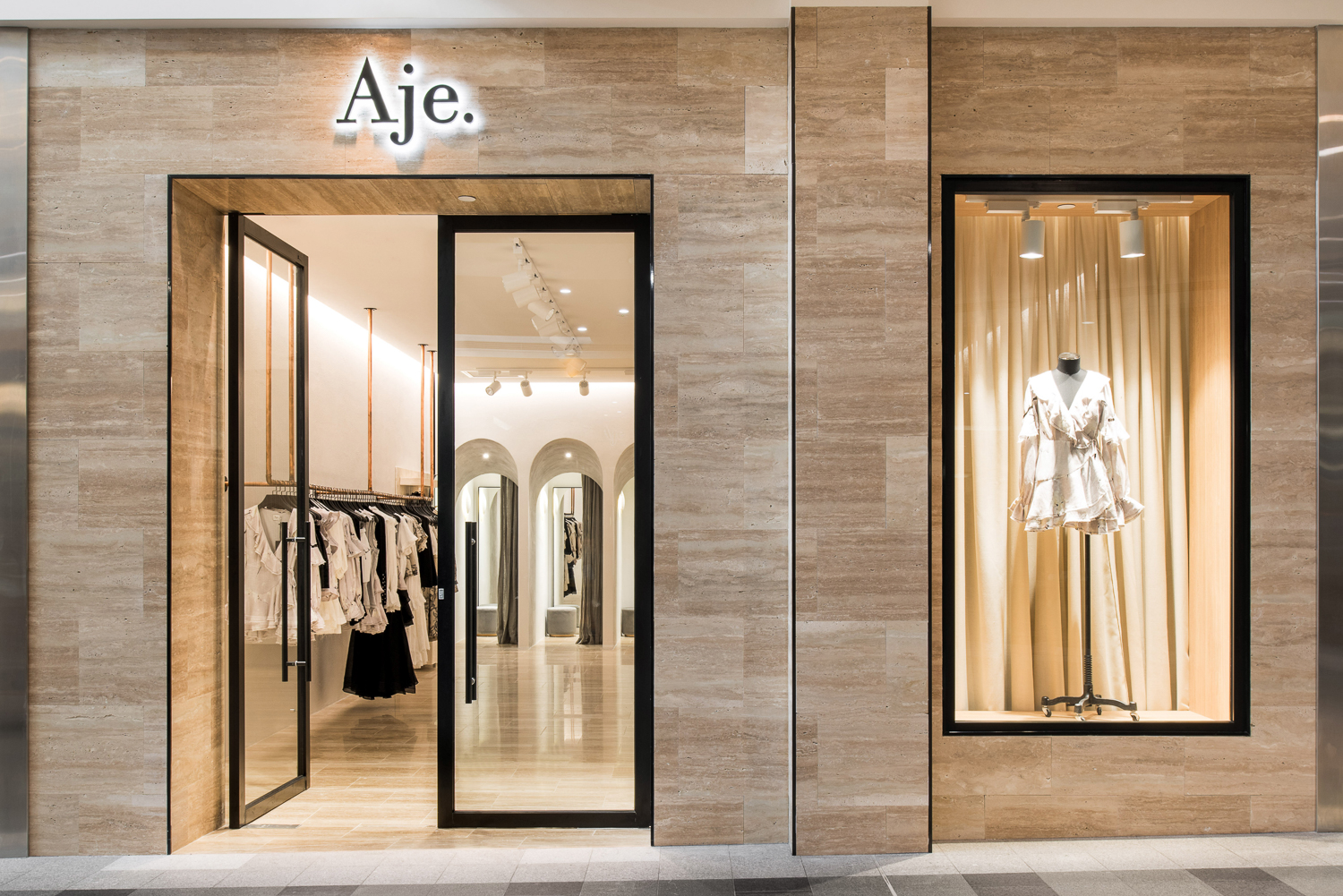 There were challenges faced with the project due to the smaller size of the store as well as the large existing structural column in the store. Integrating the column was an early obstacle for us to map out the overall layout to accommodate everything it needed. We approached by making a feature of it, cladding it in Japanese ceramic tiles and integrated the seating around it