As the demand for childcare centres in inner-city areas increases, operators are looking to architects to create a point of difference while overcoming space constraints.
One example is the recently completed 114-child, high-rise Skyplay North Perth School of Early Learning. The family-owned operator employed the services of Tom Godden Architects and Matthew Crawford Architects who combined to design a sophisticated building for children unlike others they'd come across.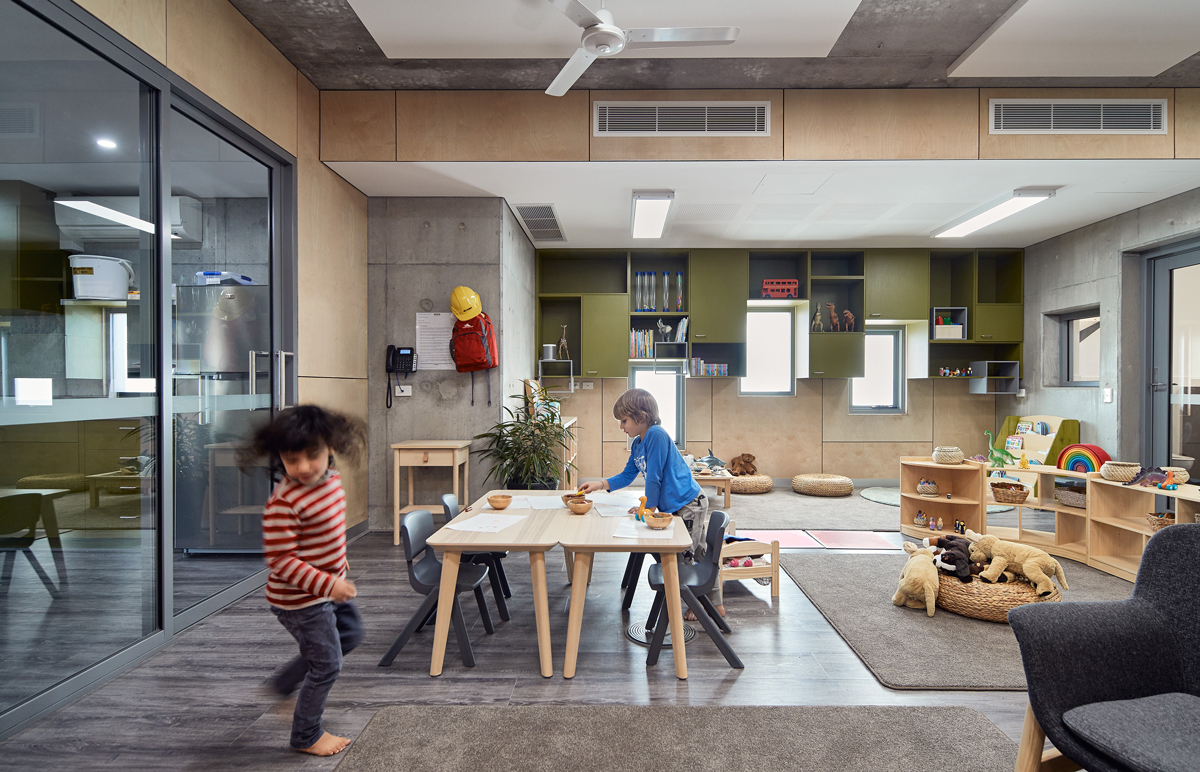 Typical bright painted walls are replaced with natural materials that are hardwearing yet beautiful. Off-form concrete and plywood panels act as a backdrop for the vibrancy that fills the space – laughing children, colourful toys and playful furniture. A connection to nature is prominent in the design with several trees sensitively incorporated into the building.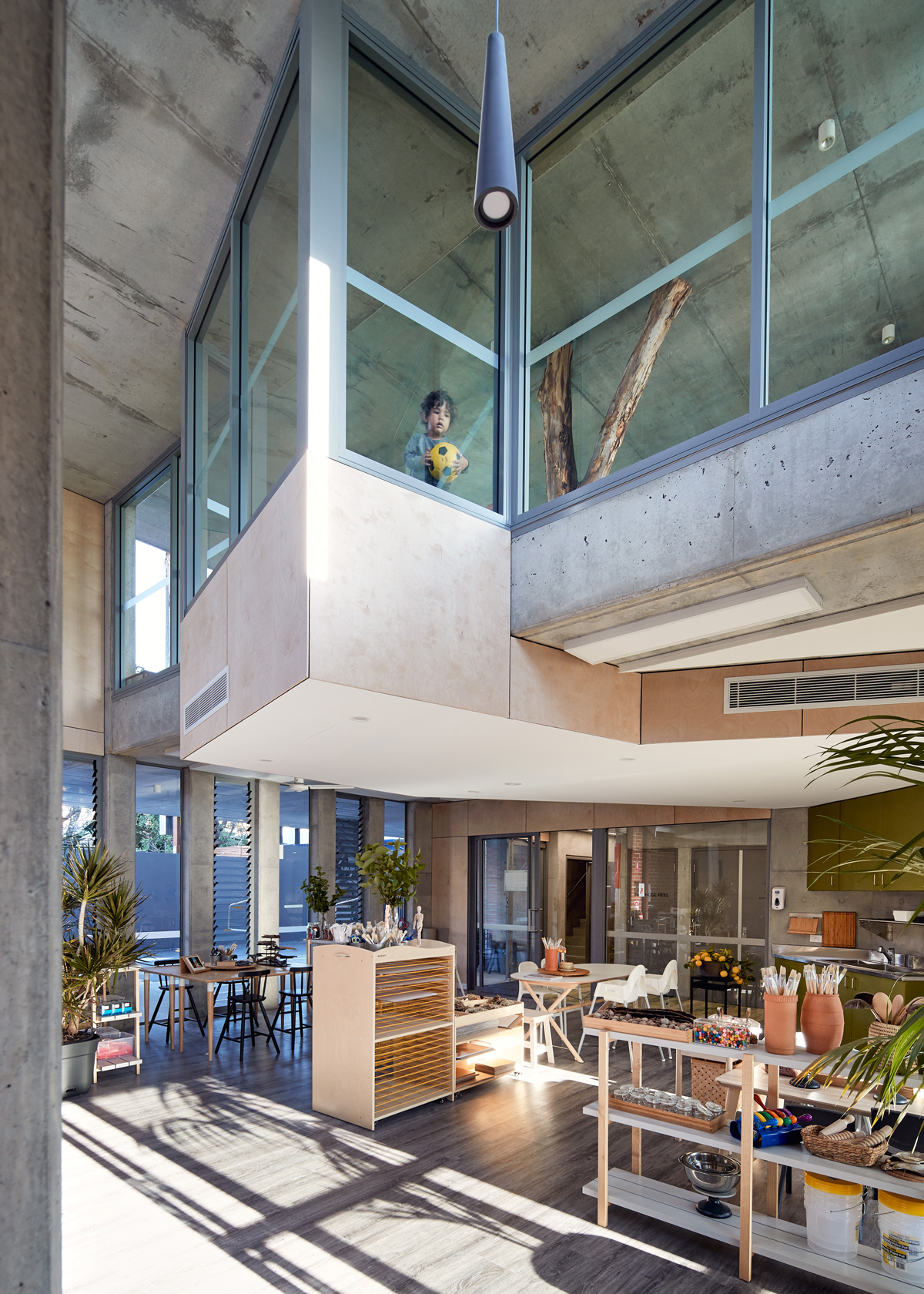 The architects' Skyplay concept is just that – a place where children have the best of both worlds. The opportunity to play in the 'sky' as well as on ground level.
Indoor spaces are directly adjacent to outdoor play areas, reducing travel for children and enabling staff to supervise all children seamlessly. Permanently undercover outdoor areas allow children to play comfortably all year round.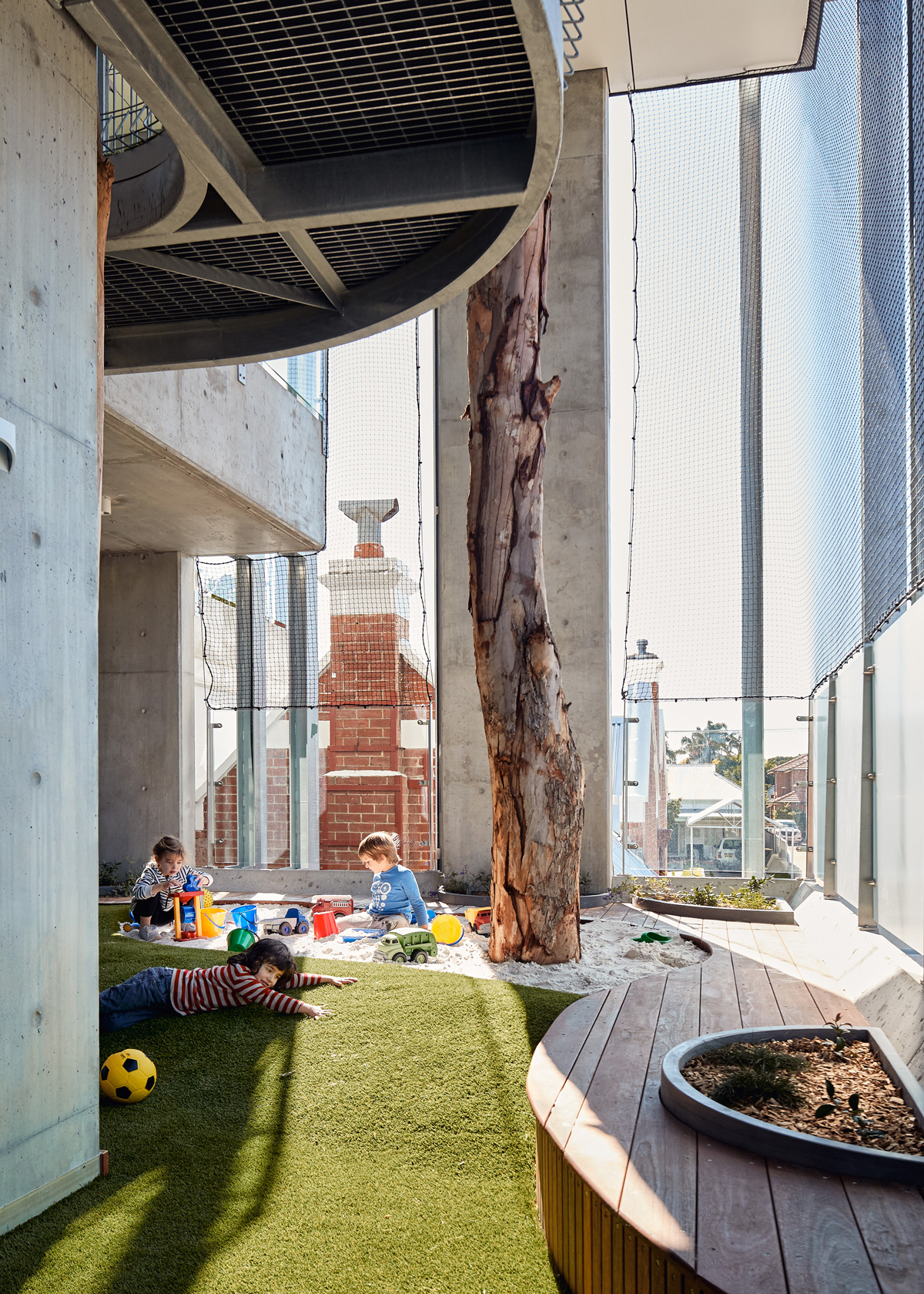 A double-height 'studio' sits at the heart of the building and acts as a home for whole-of-centre performances and gatherings.
The use of large glass windows internally encourages children to interact with, and learn from, other age groups on different levels.
The compact suburban site demanded a different design approach to other childcare centres. Where other facilities retrofit existing homes, the Skyplay North Perth School of Early Learning has created a bespoke building designed solely for its purpose.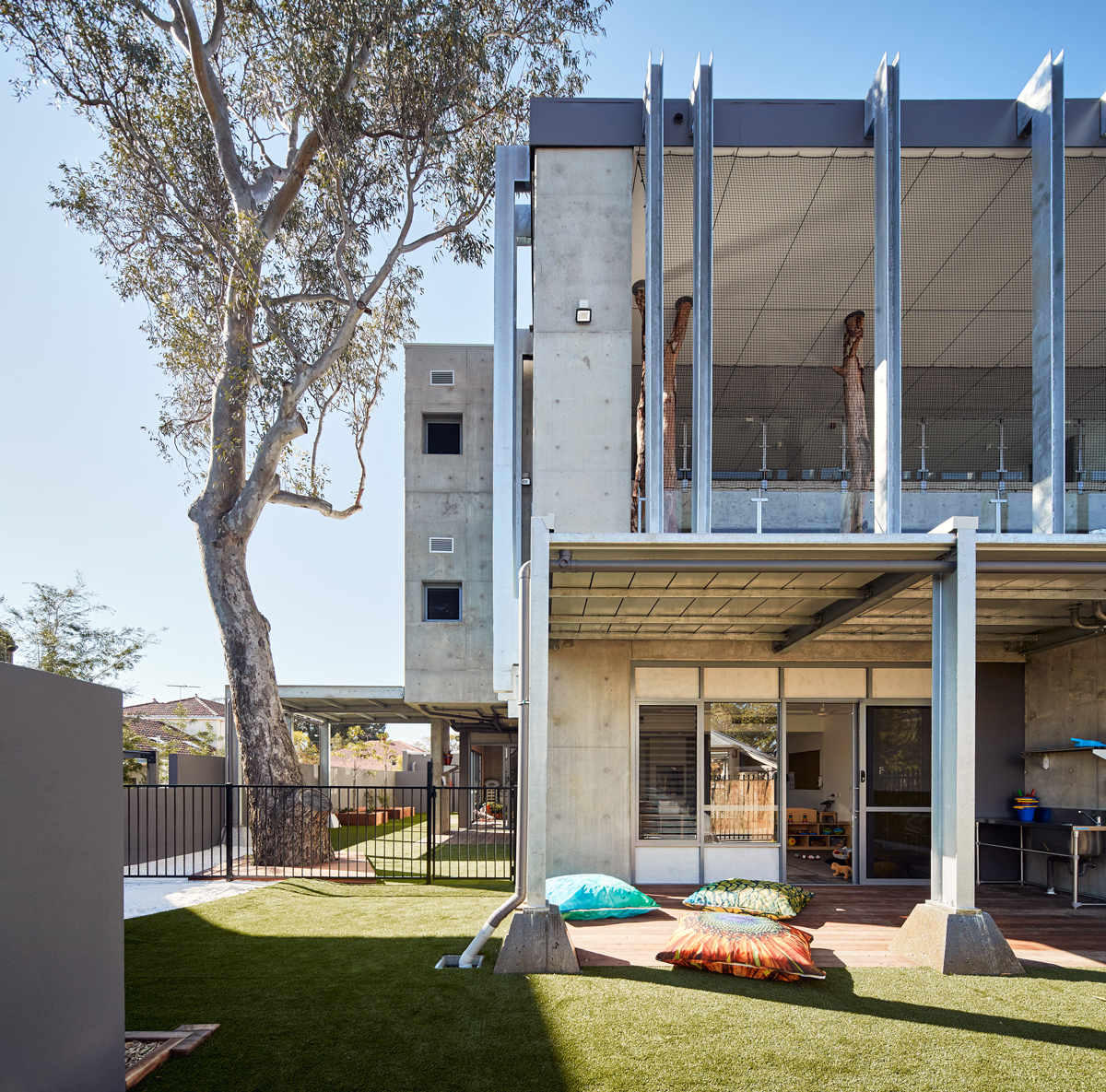 Externally, the building design is a deceptively simple three-storey form that sits alongside an existing 1907 heritage-listed police station. Tom Godden Architects and Matthew Crawford Architects carefully created a contemporary design respectful of the historic station.
The Skyplay North Perth School of Early Learning is the fifth centre opened by the operator. The project is a key component of the Schools of Early Learning's continued development of children following the progressive philosophies of the Municipal Schools of Reggio Emilia, Rudolf Steiner, Maria Montessori and the International Baccalaureate.
Photography: Peter Bennetts