"I knew I was going to be a designer from the age of 16, but I didn't know what kind of designer I really wanted to be," Byron Bay-based Ally Marrotte tells ADR.
Since launching her spatial design studio in 2018, Marrotte has traversed the Australian design industry solo and solidified in her skills.
As a 2021 finalist for the Emerging Designer of the Year Award, she describes herself as an ambitious, dynamic and lively young woman transfixed by problem-solving inside a three-dimensional space.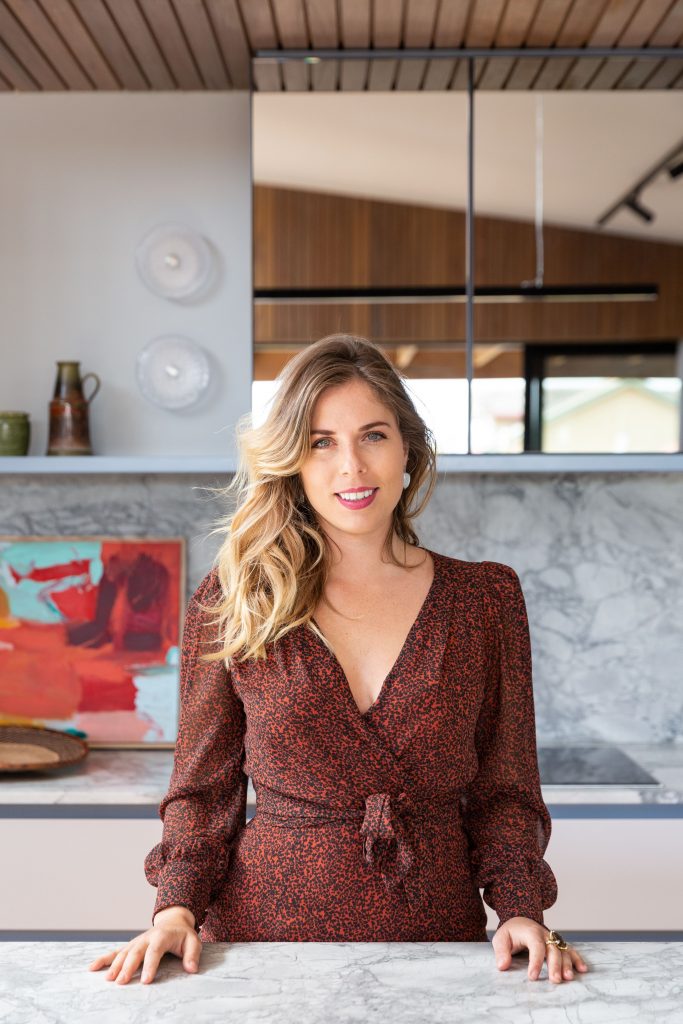 "Spatial design is a more modern approach that looks at combining the specialism of interiors and landscape for a spatial centric approach," she explains.
Four years on from the birth of Amarot, Marrotte says spatial design has provided her with the "flexibility" to create conceptual and fluid versions of her projects.
And Rodanthe is the one that started it all.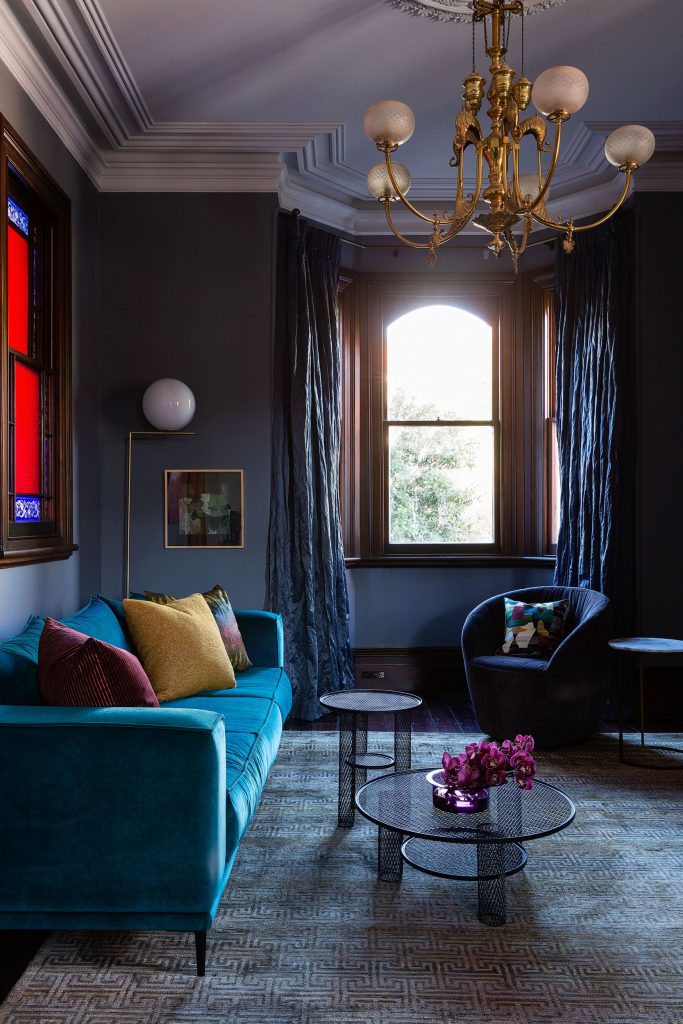 "Rodanthe was very first project I did after graduating from university. I wasn't even a year out and the client was actually the mother of one of my friends," Marrotte explains.
"Originally she wanted to redo her kitchen and knew that I had just recently finished university and asked, 'Well do you want to do my kitchen?' And so I did a little proposal for that, which included design ideas, and she ended up loving it so much she enrolled me to do the entire house."
Named after the title of the dwelling, Rodanthe is a Victorian Italianate mansion that gently entices attention.
In recognition of the rich visual interiors, the residence was also shortlisted in the Colour category for the 2021 IDEA awards.
At the time of the project, Marrotte was working for Sydney design studio Tom Mark Henry, but "gut intuition" encouraged her to take a risk and independently embark on the project full time.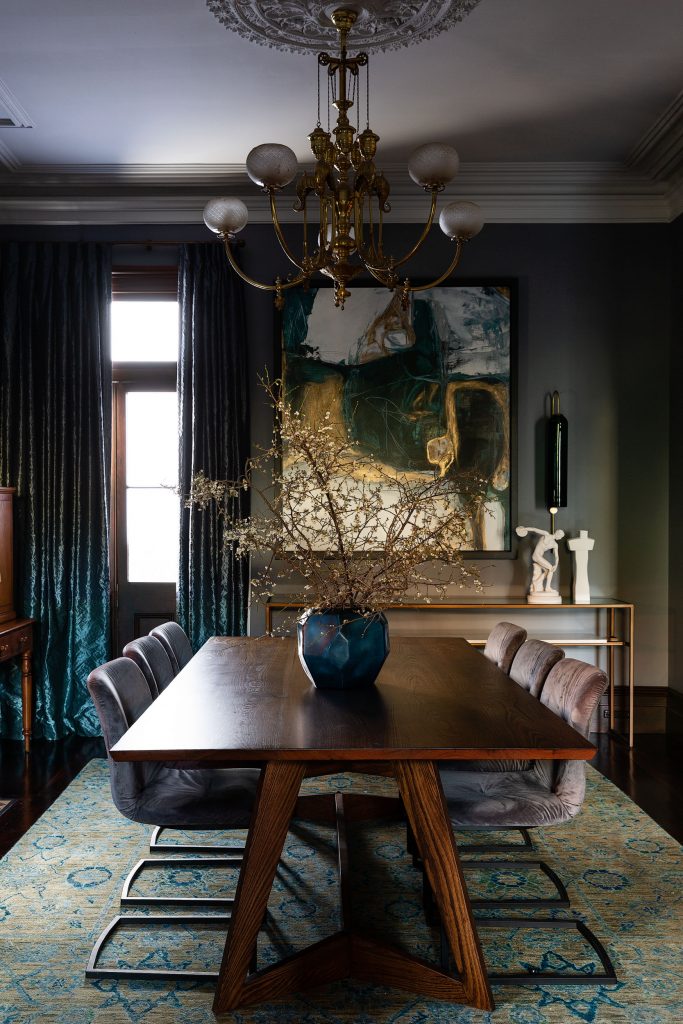 And she credits this intuition as the most important tool in her career thus far.
"Trust your gut. That has rung true for me over and over again," she says.
"I think especially being a solo designer and starting so young with no experience, there was a lot of instances where I really had to learn as I went and I was making decisions on my own. And just coming back to that visceral feeling in my body.
"I really relied on that to lead me in the right direction. And I think whenever I didn't listen, things went wrong."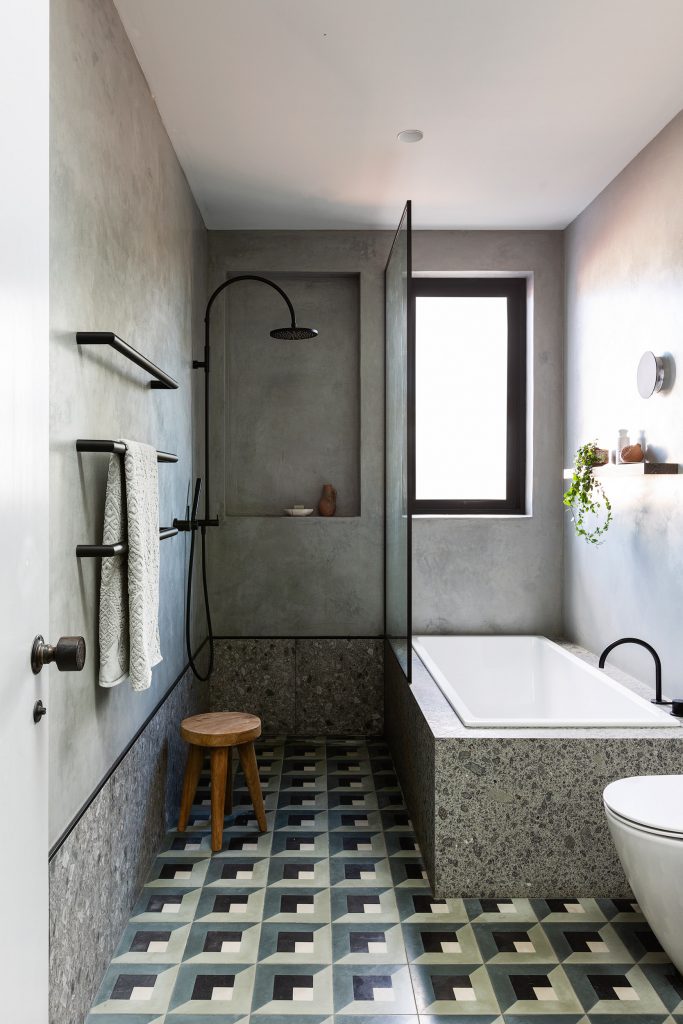 Marrotte also credits Rodanthe's owner for fostering her early career with her "eager" approach to the residential project.
"She was keen to try something different and took my lead. Sometimes as designers, you're really confronted with somebody that's seen something on Instagram or Pinterest and they want exactly that," she says.
"And they're so afraid to do something that they haven't seen before. Because again, it's trusting the unknown. And she was like, 'All I want is the unknown. Let's go for it!'."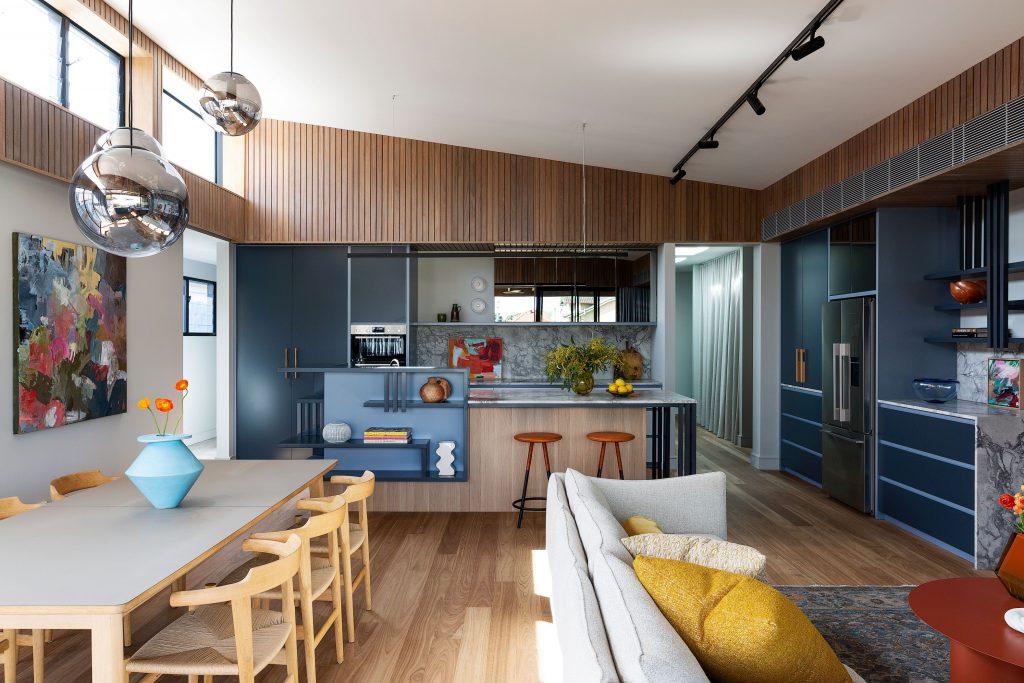 Marrotte believes her inherent dynamism is what sets her apart within the design realm.
"I don't have one particular style that I'm constantly repeating. I look for points of input from both the space, the client's tastes and desires, the site parameters and inspiration from the industry.
"I always try to focus on functionality in both layout and materiality and durability as well as coming from an eccentric and unique, but timeless approach. I don't really like to follow a trend, but at the same time put together a palette that will stand the test of time because good design doesn't date."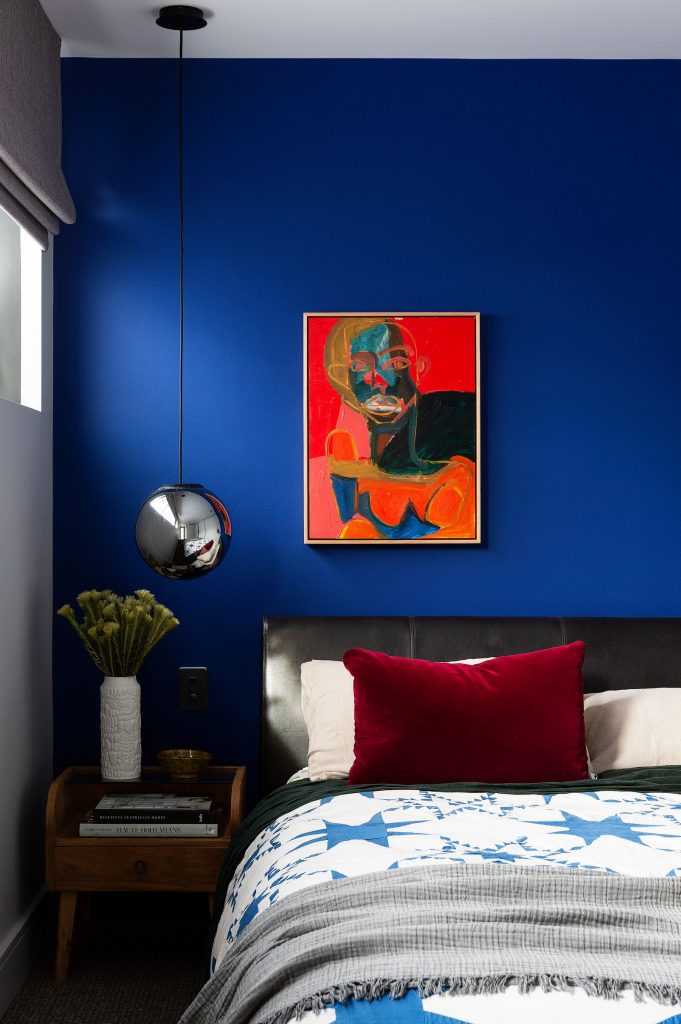 This is dexterity is also showcased in Amarot's Sunseeker project.
The brief for Sunseeker was to enlarge and improve the two-bedroom Australian worker's cottage by adding a third bedroom with a walk-in wardrobe and ensuite.
Amarot created an open plan living area that led to a moment of awe with the custom kitchen design, striking use of colours and meticulous detail shown through blackbutt timber paneling.
The renovation feels contemporary, fresh, creative, liveable and inviting while reflecting the personality of its owners.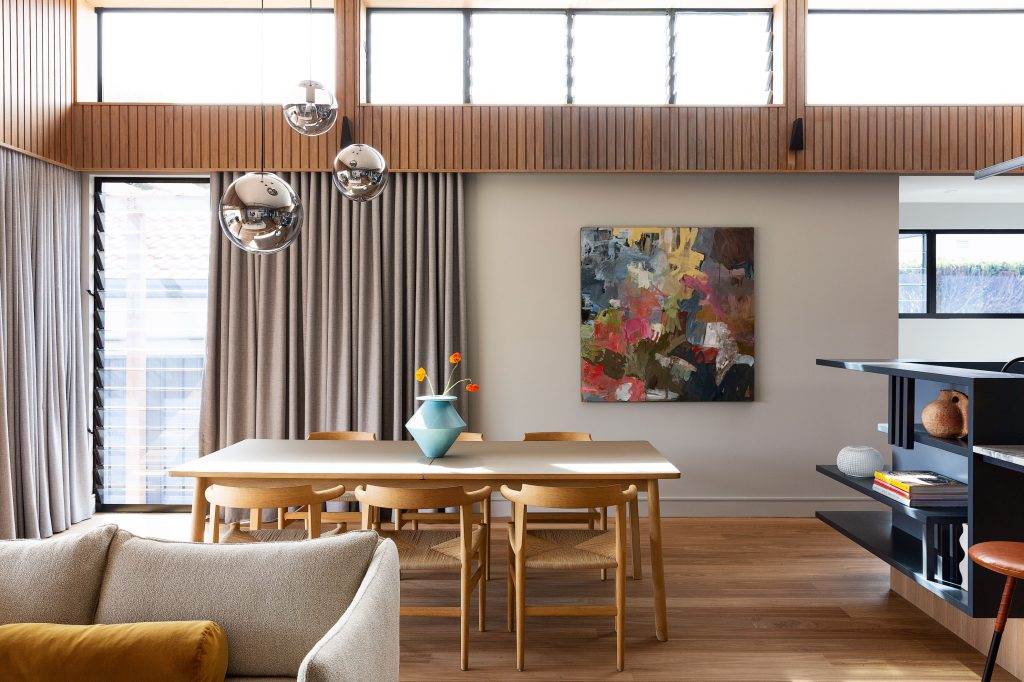 When asked what room within her own home she loves most, Marrotte is unflinching in response.
"Definitely my living room!
"I guess because I love entertaining and I love creating spaces that really invoke an atmosphere and an ambiance that bring people together and cultivate conversations.
"My personal taste is very vintage and eclectic and almost bohemian in a sense. And I don't get an opportunity to design that way for my clients often."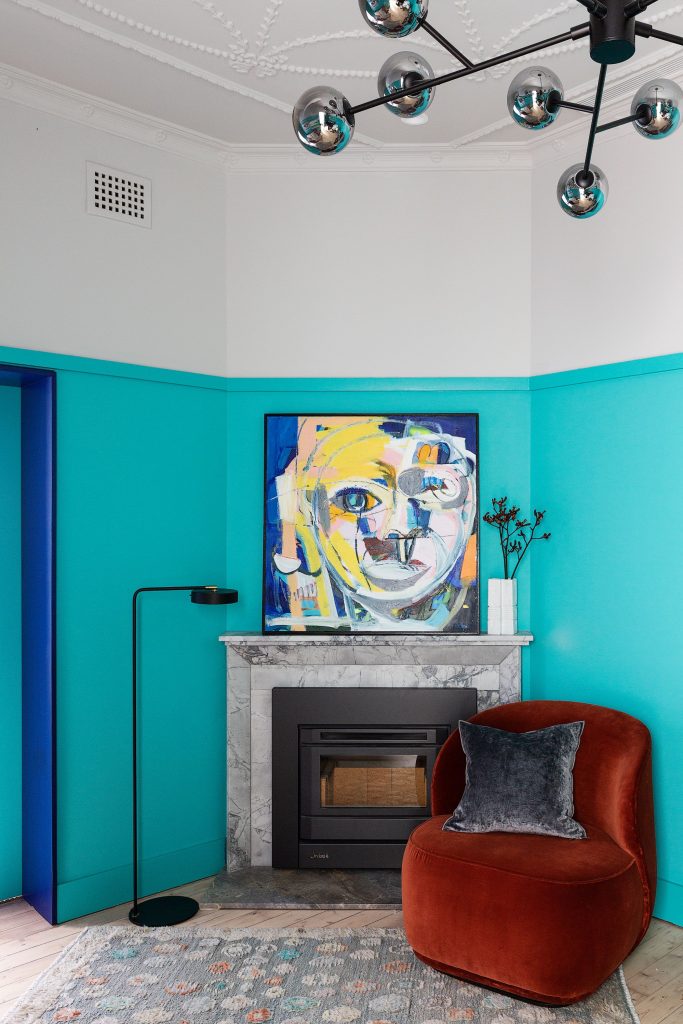 And while the past two years have presented Marrotte with trials familiar to us, there have also been many triumphs too.
"I recently relocated to Byron Bay. I've got a couple of projects that are in this area, which bring with it a different aesthetic and different topography.
"And other than that, I am continuing to work on refining systems and hopefully attracting clients that allow the full section of creativity and design to come through. Basically a really special client with a special project that allows trust for really great results."
Photography by Simon Whitebread.
Read more about Amarot's Rodanthe project.
Correction: The original version of this article mistakenly implied that Amarot contained a registered architect. This is not the case.