All images by Murray Fredericks.
The Archie Rose Distillery opened in Rosebery in February, bringing Sydney-based design practice Acme&Co into the limelight.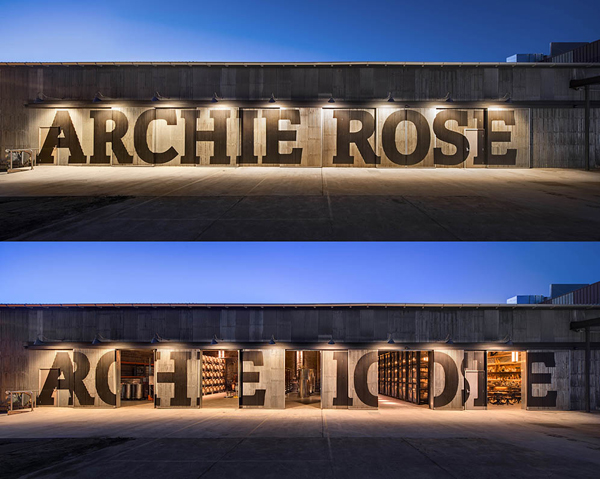 Why the buzz? Sydney has not housed a distillery since the 1850s, rendering this project refreshingly unparalleled. The client was inspired by a trip to Brooklyn, New York, where his fascination in urban distillation was sparked. Combined with his love of chemistry, the concept of the Archie Rose Distillery was born.
Vince Alafaci and Caroline Choker of Acme&Co worked closely with the client to create an establishment that serves a dual purpose. To engage and inform visitors about the distillery process, the multifunctional space houses an industrial production area and a bar connected by a public thoroughfare.  The divided space has been designed to be accessible to all patrons, with a mezzanine overlooking the bar and the distillery.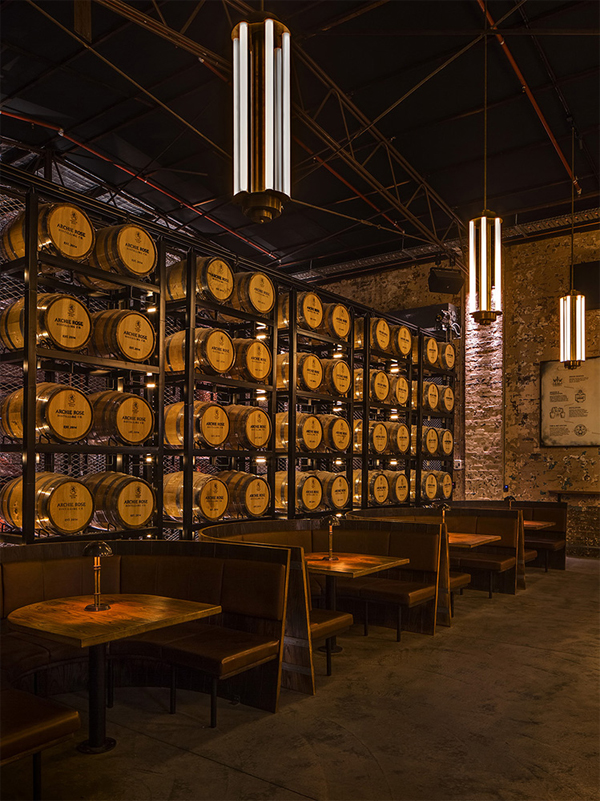 With a limited budget and a construction time frame of only 12 weeks, Acme&Co explored options that were cost-effective and, of course, sustainable, geared towards their limited production schedule.
Every element of the project has been custom-made, emphasising the uniqueness of the space. A corrugated steel exterior gives a nod to traditional distilleries, while custom elements introduce a contemporary feel. Combining the use of oak, copper and steel, the distinctive design brings together classic materials to great effect.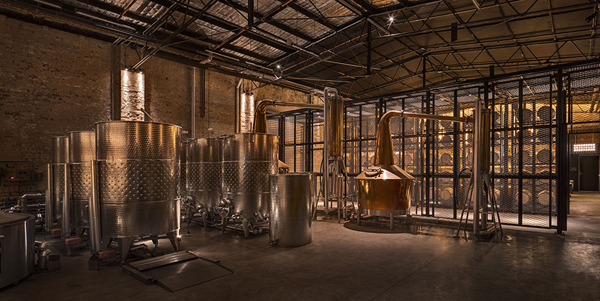 Acme&Co have brought a suitably bespoke experience to a space that celebrates unique craft.