Image above by Rachel Kara.
Stylist, blogger, author, design maven and interiors specialist, Sibella Court tends to polarise the design community. On the one hand, she is loved as the perfectionist who polishes everything she touches. Conversely, she is dismissed as a shiny varnish. Both are arguably wrong. Both miss the point that she is concept and collaboration driven, excited by change and possibility, and absolutely adored by her clients, who range from the mega US fringe brand Anthropologie to the Hemmes Group in Sydney.
Moreover, she has had the audacity to carve out a niche career in styling that is now flourishing, an area many (now hungry) interior designers have turned their noses up at. It is also an area that many never saw leading to multiple book deals, a television show (airing April 2015 on the ABC), shops, bars and studios in Sydney and New York City, and more work than she can poke a bespoke and subtly shiny stick at.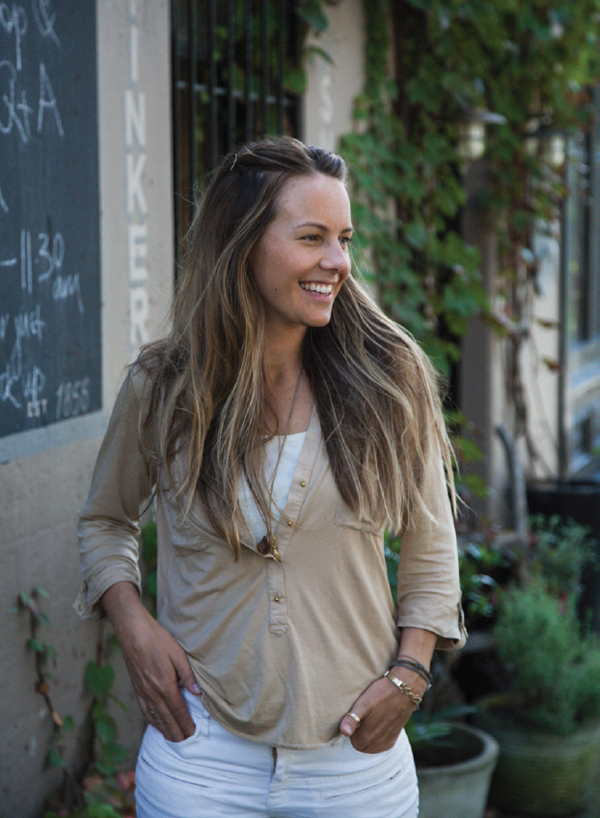 How do you differentiate your role as a stylist from the interior designer?

Basically, what do you bring to a project? This is something I question all the time and attempt to define. I've not yet managed to do this, as my role has changed so much over the years working in commercial design. My role now is not just top layer styling and warming up an architect's space, as I [work on the] concept from the beginning of a project, specify all furniture and finishes, follow the project from beginning through to the install, down to the last plant that is placed, how the menu looks, the signage and overall branding. I often even name them.
When is the optimum time in a project's creation to engage a stylist?

At the very beginning.
Has it ever been impossible to style an interior out of its problems?

I can fix anything – it's amazing what you can do when you have a black book full of amazing artisans, wholesalers, makers and tradesman.
I have heard that with Mr Wong you were briefed a good year ahead of the project commencing, so you could start collecting. Is this true and how did that allow you to work?

It always makes a huge a difference to be a part of the design and concept team from beginning to end.
Palmer and Co has a fascinating sensibility that is also incredibly warm. What was the thinking behind this project?

It always helps when you're working with a building/space that has incredible bones and can dictate the look and feel. I was researching my book The Life of a Bowerbird at the time and had read about a shop from the late 1800s called Mrs Palmer and Sons. It was a taxidermist and furrier located in Pitt Street [Sydney] around the corner from Mr G Rice's Curio Shop. I am fascinated by history (and have a BA in history) and often use this as a starting point to build the story of a space.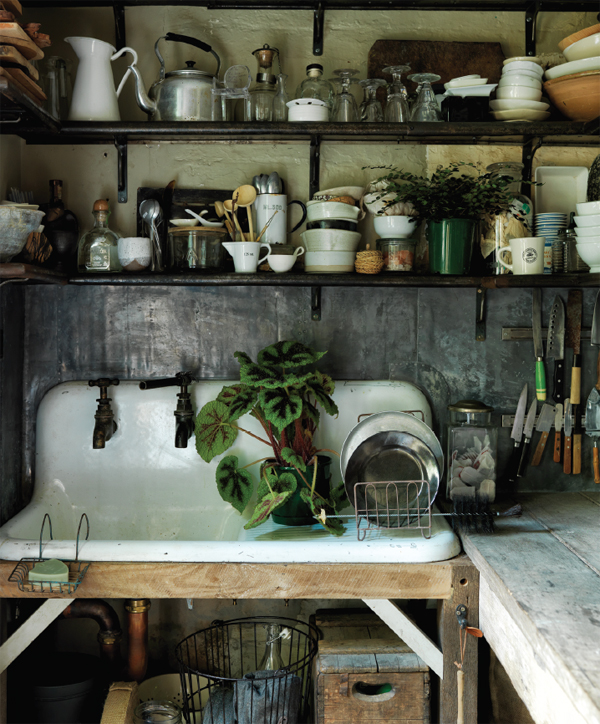 How does the collaboration with a design team such as Akin Creative and Justin Hemmes work, as with Palmer and Co (apart from very well)?

I've been working in the same industry for 25 years and over that time I can count on one hand the team players that you love and work best with. This was one of those collaborations.
Paul Hecker has said of your work: "I think for us there was an element of serendipity in the found objects that Court presented that looked good and were fun and nice to include and, of course, her idea of using a muralist to do the library." How did Palmer and Co differ from the work you did with Hecker Guthrie (HG) on The Old Library?

I just did some top layer styling for The Old Library. I wrangled some of my favourite artists and my sign writer to assist, and attempted to complement the HG design. I had photographed the beautiful New York Library for my book, The Stylist's Guide to NYC and used this as the reference for the illustration. All hospitality needs to have a sense of fun!
Your collaboration with Anthropologie seems to be both long-term and deepening, how has that evolved and to what extent does it allow you to challenge conventions within the unusual place they have in the market?

I have worked with Anthropologie for over 16 years in many capacities, from including their product in magazine photo shoots to product design, styling their catalogues, a TV show and [I also] curated an exhibition at the Rockefeller Center. I have travelled extensively with their talented home design team. This has led to our latest collaboration to be involved in the conceptualisation of two 1600-square foot (150-square metre) lofts in the heart of Soho. They included a collective of furniture makers, textile and lighting designers, makers, photographers and vintage pickers I am curating, who are all passionate about design, travel and hospitality.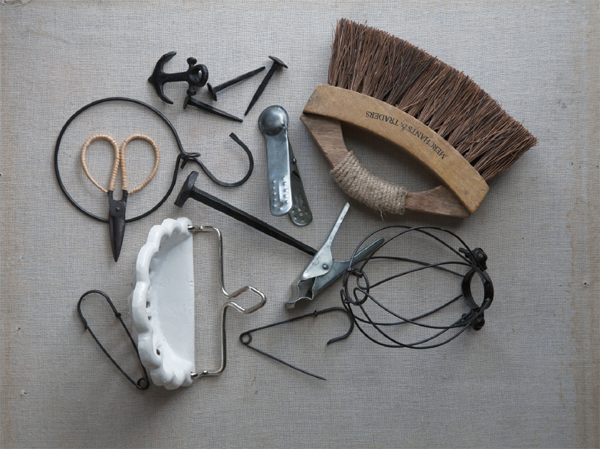 Tell me a bit about creating signatures without creating a Sibella Court signature?

I am detailed orientated and forever passionate about the spatial footprint and about storytelling. I believe in creating a sense of adventure in a venue.
What is the key question you ask a client?

What's your budget – I rarely get a straight answer.
What's next?

Over the past few years my job definition has evolved and is somewhere between an interior designer, an interior architect, creative director and a stylist. The nicest thing is that I don't pigeonhole myself and neither do my clients. I have been lucky enough to become a pioneer in the industry and have had enough imagination and curiosity to create an ever-changing job.
Opening a new retail installation event warehouse space, which includes my design studio; morphing the Paddington shop into a pied-à-terre and event space; opening two concept lofts in NYC; opening a bar in NYC; working on various large-scale hospitality projects; creating an annual book; launching The Stylist's Guide to the Globe; curating container sales two to three times a year; the release of my TV show on Heritage restoration – Life in Ruins on ABC in April 2015; releasing more product ranges; and generally having a great time.
Interview by (inside) co-editor, Gillian Serisier.