All photography by Dianna Snape.
Part of a worldwide repositioning of QIC, Eastland is intended to be an authentic and engaging cosmopolitan hub, designed and built to synchronise and evolve with the community it serves.
The hidden arcade of The Beauty Garden is the jewel of Eastland. Universal explored the intersection of nature, fragrance and the fresh and raw materials used in beauty products to develop the concept of walking under a covered canopy of weeping flowers.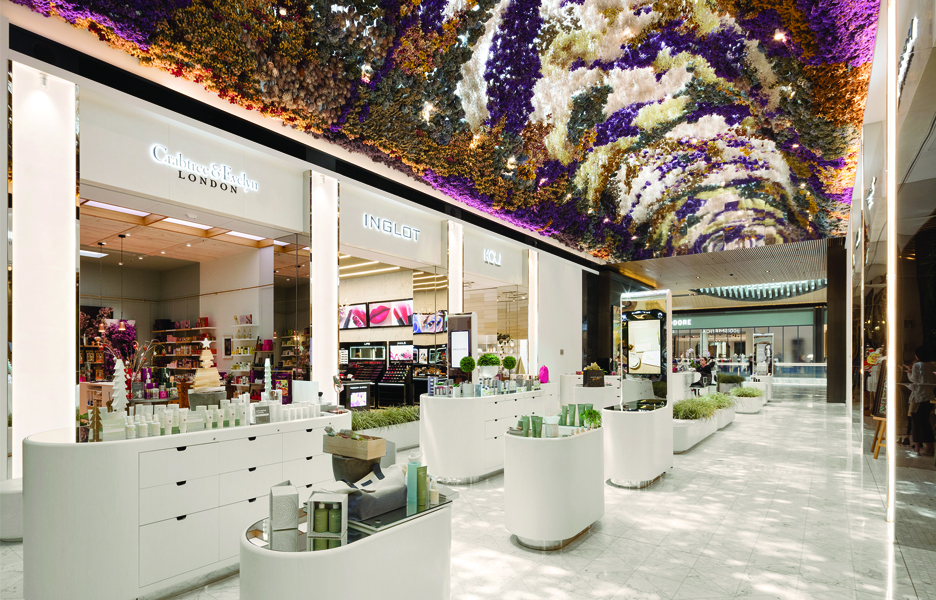 Universal collaborated with British artist Rebecca Louise Law, to create a dramatic floral installation across the full extent of the vaulted ceiling, utilising 150,000 natural dried flowers sourced in Australia.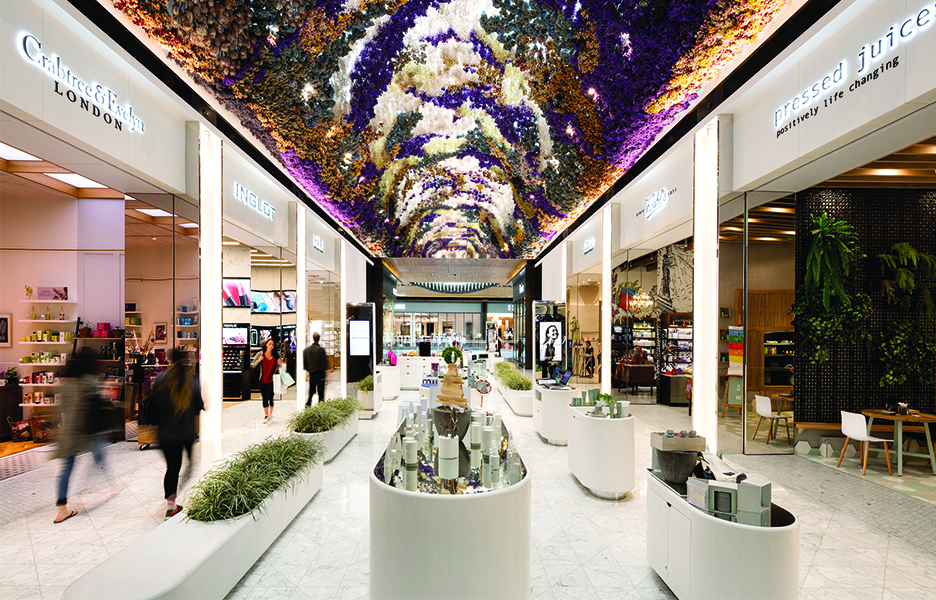 As an extensive refurbishment of an existing space, Universal made use of the existing skylight so that dappled natural light reaches through the canopy. The crisp white interior and fixture elements at floor level serve as a neutral backdrop to house the beauty brands and to reflect and celebrate the ceiling above.