Leading international design practice, Hassell is currently designing a 'floating' bar and kitchen space for the upcoming Melbourne Food and Wine Festival. The Immersery: Festival Kitchen, Bar and Raingarden will be a temporary three-level 'cloud-like canopy' structure perched above the Sandridge Rail Bridge.
The project aims to create a community space that is functional and big enough to serve as the centrepiece of the festival. The designers wanted to creatively merge the theme of the event with the location and project a long-term potential of the Southbank site.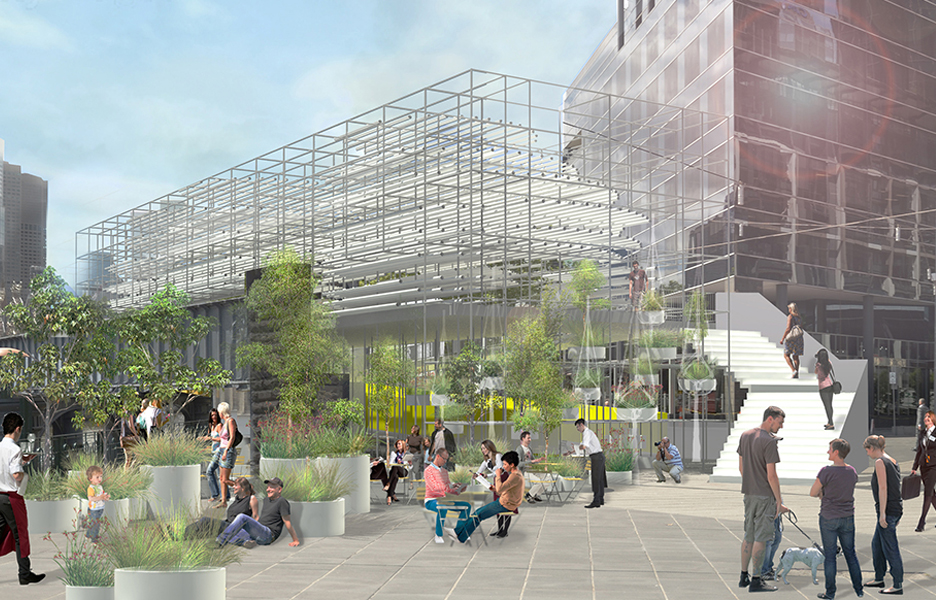 Hassell designer Brenton Beggs said, "We thought about how to interpret the theme of water and connect it to the Melbourne Food and Wine Festival brand, which is one of the most prestigious festivals of its kind in the world.
"We wanted to design a space that would draw people in and create a sense of excitement and an element of surprise."
The barge on the Yarra River will be moored to the wharf beneath the new structure and serve as a 'floating' bar. The open-kitchen restaurant adjacent to the bar will offer a degustation menu presented by some of most well known Australian chefs.
"The design represents the three states of water as well as the water cycles, encouraging visitors to consider how we use one of Earth's most precious resources, at the same time as enjoying the vibrant and lively atmosphere of the festival," said Brendon.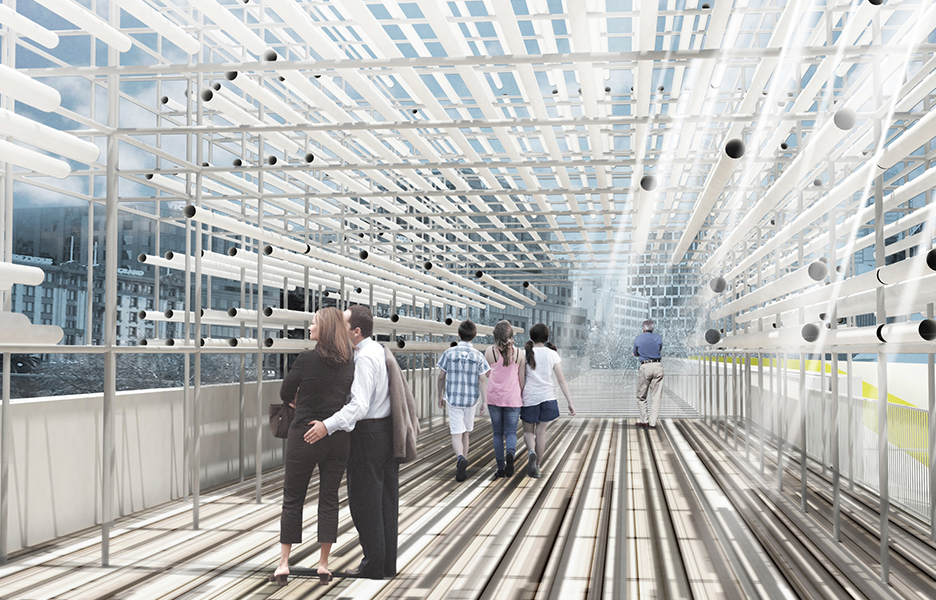 Hassell Principal Mary Papaioannou said temporary projects such as The Immersery provide a challenging opportunity for experimentation through intervention in the public realm.
"Temporary or 'pop-up' events are great vehicles for testing ideas. They offer a chance to directly challenge established modes of public occupation and behaviour and offer the public a new perspective on a space they may already be extremely familiar with," said Mary.
The project will be open to the public on February 28.