Faced with the constraints of a very small inner city site with an unfavourable orientation, Sibling designed a house that's part residential façade, part Swiss Army knife.
The Veil house by Melbourne architecture collective Sibling is a truly small-scale intervention. Located among the Victorian terrace houses of Melbourne's inner north, its design is centred on a double-level mechanical façade system that screens direct sunlight and changes shape to transform the functionality of the house's small rear courtyard.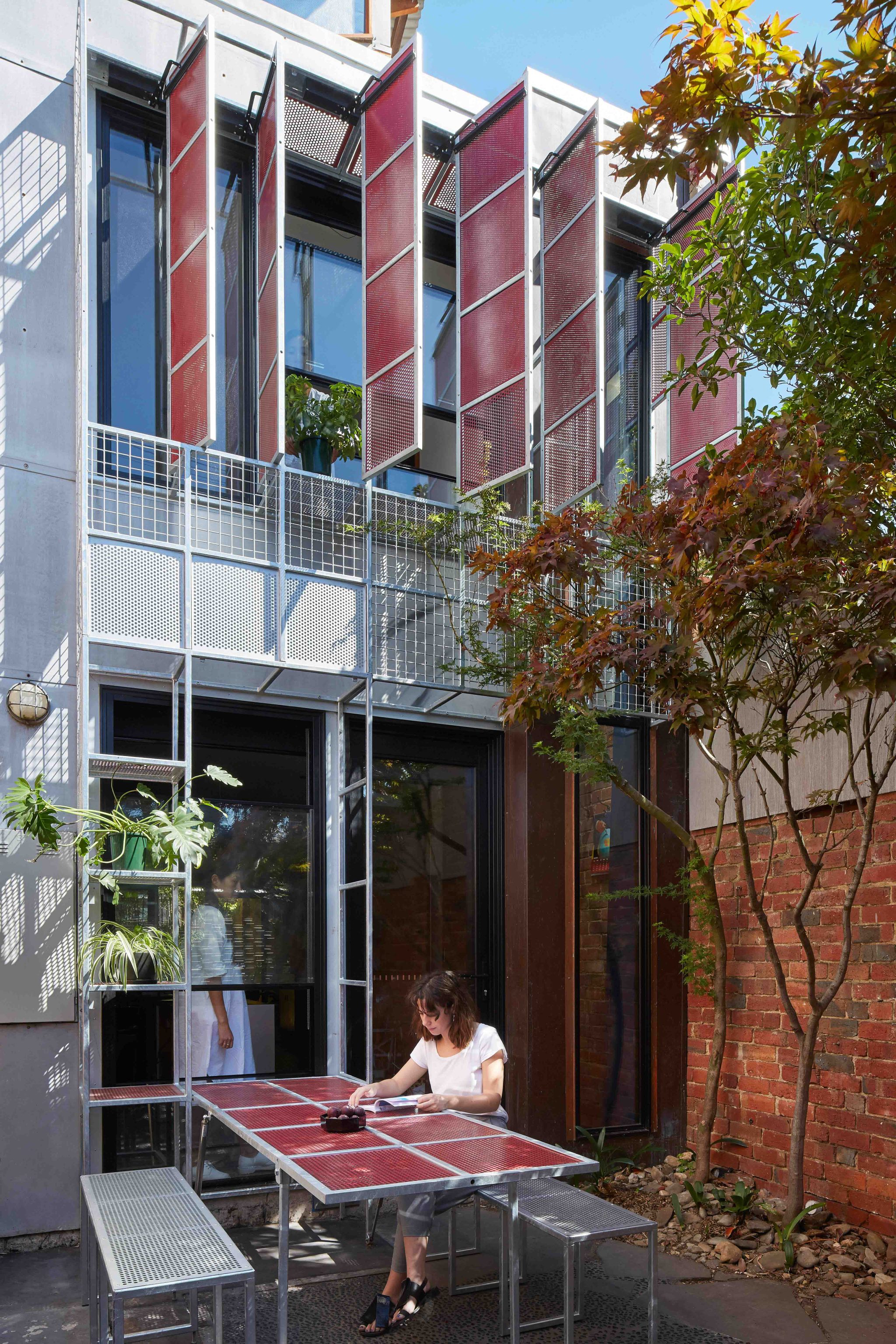 The main driver for this unique design solution was an overabundance of harsh sun penetrating the first floor bedroom and ground floor living area at the back of the house, and it works in two ways. First, the screening system is constructed out of perforated metal, which filters dappled light into the interior – not too little, not too much. Second, and this is perhaps the most exciting part, the panels on the upper level shift with the movement of the sun throughout the day, to ensure that ambient light and views are blocked only as much as they have to be at any given moment. You could call the façade a thoughtful skin, providing just the right amount of shade at all times of the day.
One small but thoughtful detail of the design is the pop of colour on the inside face of the façade. Qianyi Lim, the lead architect on the project, explains the reasoning behind the colour as "a fun thing to include".
"It makes looking out the window much nicer," she says. "Almost like a small secret, something to brighten the outlook and certainly more appealing than galvanised steel."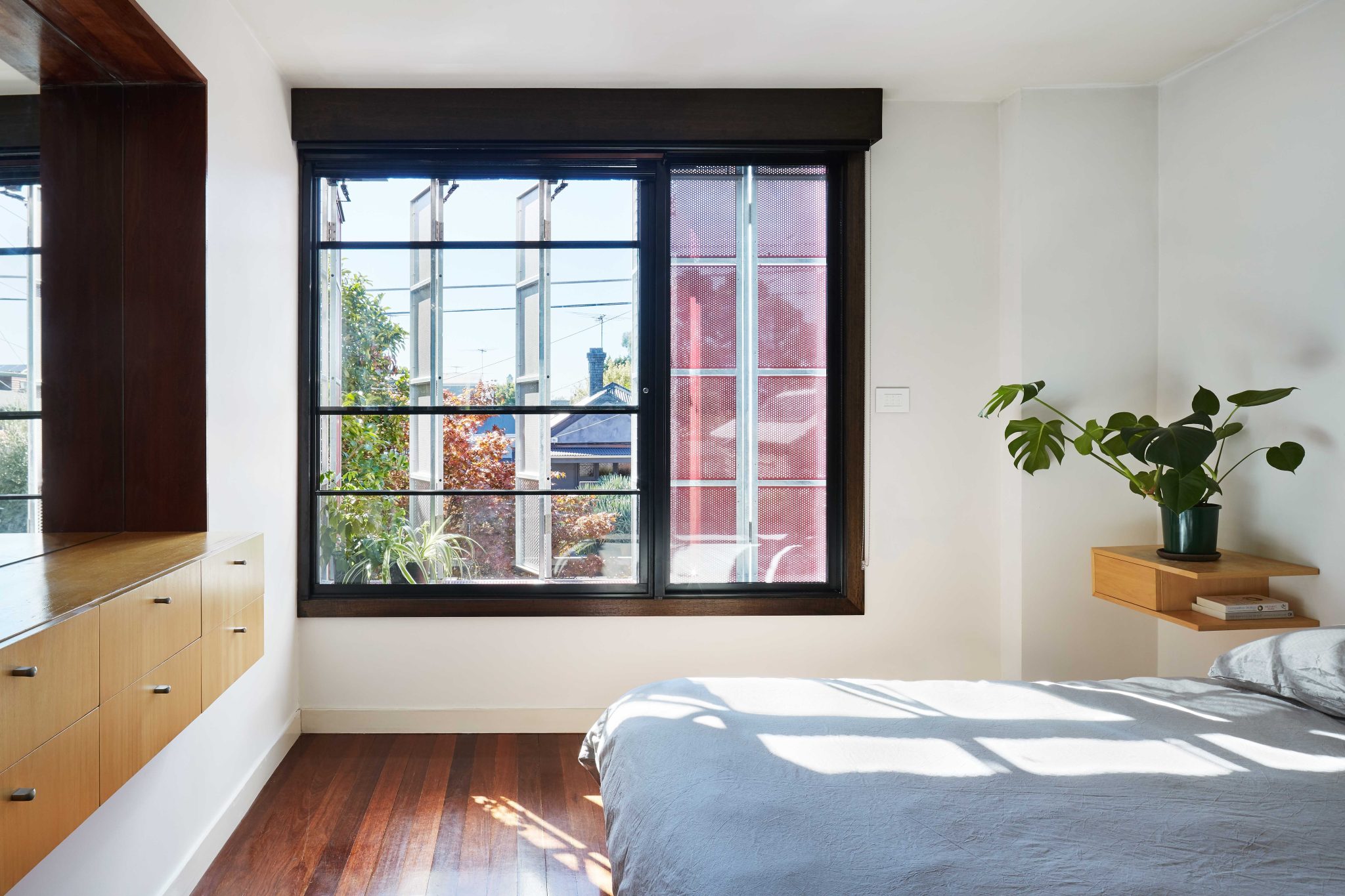 The mechanical nature of the façade also plays out on the ground level of the house, where a large rectangular section of perforated metal folds down to form an outdoor table and seating, like the Australian backyard equivalent of a wall bed. The flexibility of having outdoor furniture that can be stored away without any actual storage space has breathed new life into the previously underutilised outdoor area. "The clients didn't use the back courtyard much before. Now they can sit out there for breakfast or fold the set back up if the space is needed for other things," says Lim.
Sibling's work here is very clever, squeezing absolutely everything out of the small project it possibly can. The Veil house simply and effectively solves two problems with one façade.
Photography by Christine Francis.