Long Chim, the latest hospitality project designed by Technē Architecture + Interior Design, has opened its doors on the Crown Melbourne Riverwalk.
Meaning 'to come and try' in Thai, Long Chim's invitation to diners inspired the venue's fitout – a celebration of the communal dining experience and Thai hospitality.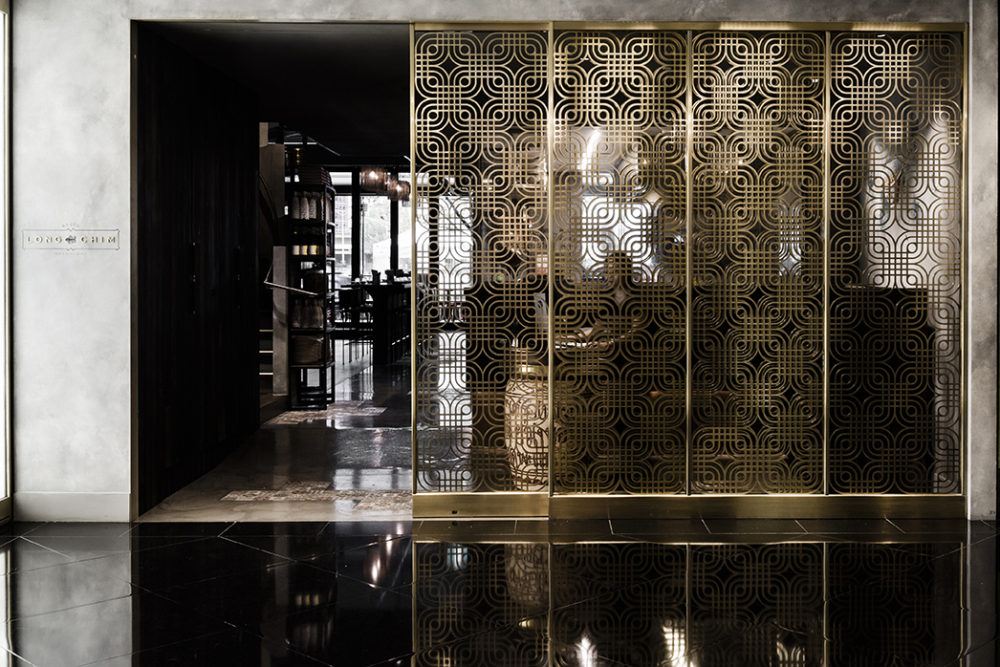 Bridging the gap between the restaurant's urban heritage and Melbourne's design-led hospitality scene, Technē has created a space that captures the vitality of Bangkok's bustling marketplaces. "The space was imagined as a reflection of the dynamic urban context of Bangkok street-food," says Technē director Nick Travers.
"Our vision was to create a contemporary restaurant and bar space that encapsulates the authenticity of the food and beverage offering."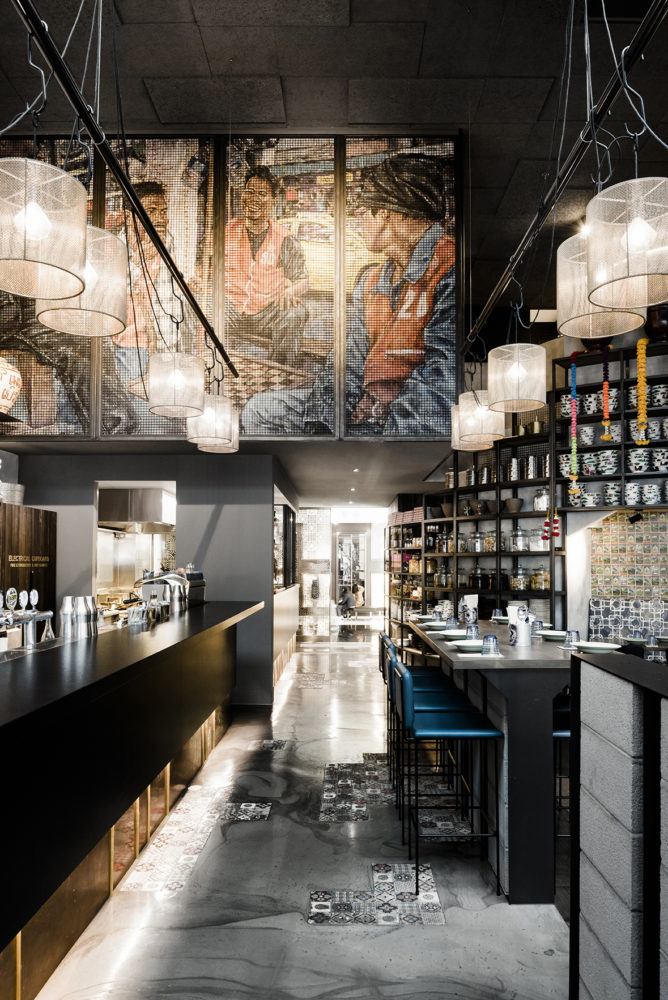 The restaurant, a high-energy space with a bar and shared food focus, required a fitout that would speak to its urban, approachable atmosphere while catering to the venue's practical demands. "Considering the functional challenges of a high-capacity restaurant, it was important to create cohesion across the varying spaces and ensure ease of use and longevity through the design," says Travers.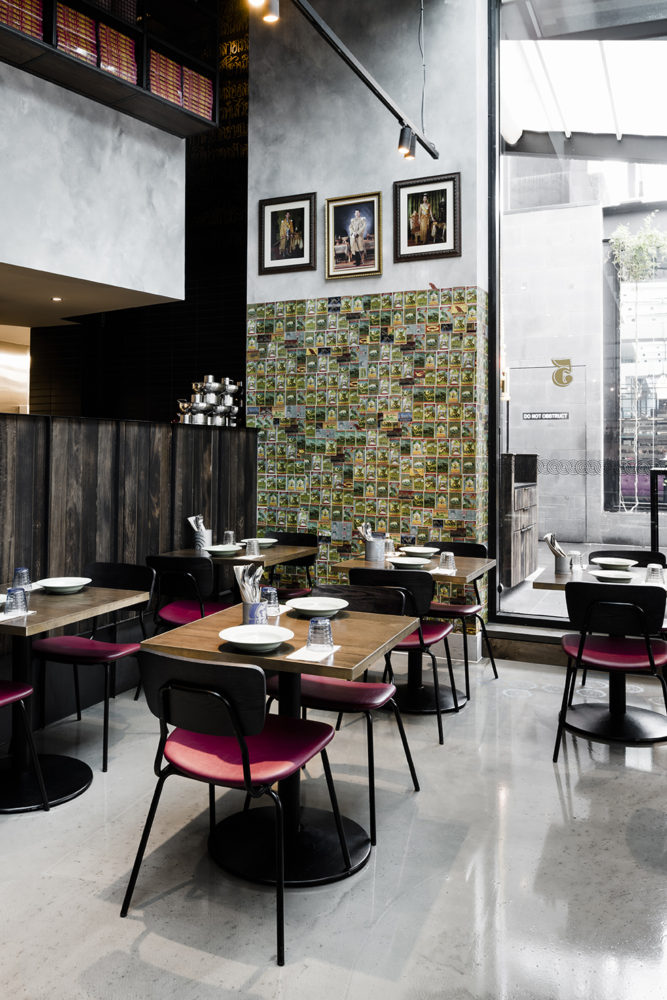 Drawing from the patina of Bangkok's streets, the fitout has been designed to evolve with use and time. The structure of the pre-existing tenancy required an architectural response that would celebrate the volume of the space and its underlying grittiness. "We wanted to strip back the layers of the pre-existing tenancy to reveal its raw and robust qualities. The result is a space which balances utilitarian form with moments and layers of vibrant Thai culture," says Travers.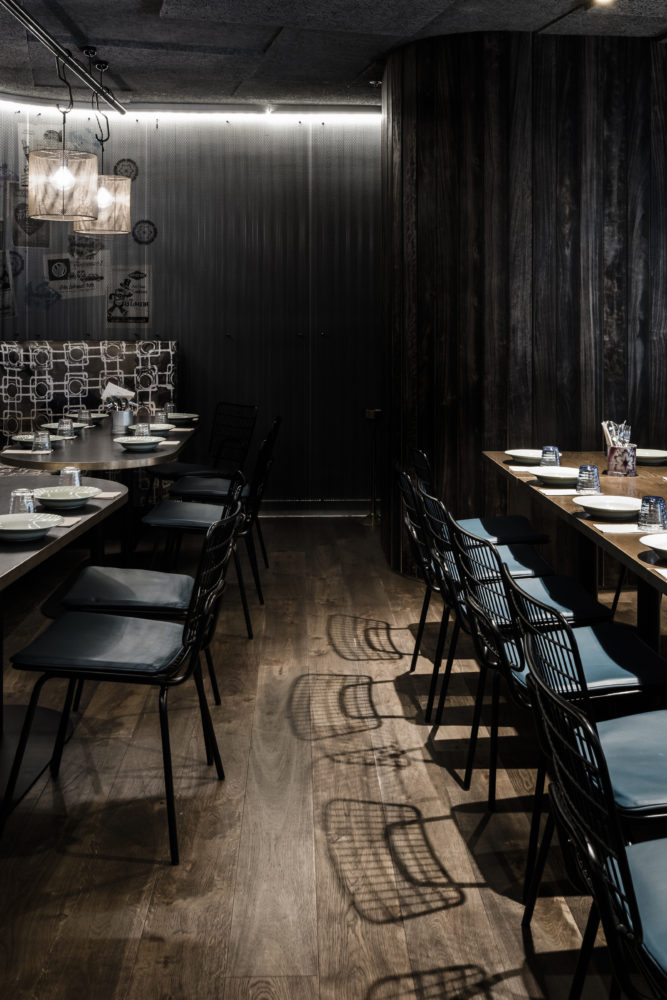 Tempering the natural light and the inclusion of directional downlights over tables helps to create ambience and encourages an intimate dining experience. A material palette comprising of rich textural finishes such as robust mesh, layered grilles and lattices bring softness to the rugged space.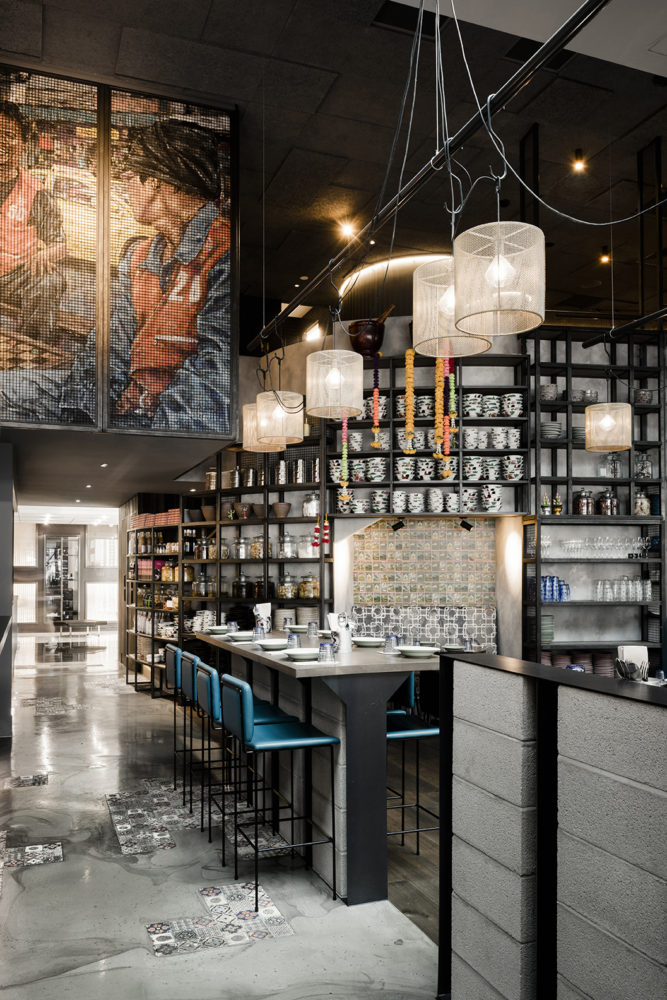 Screens at the entrance are reminiscent of the patterned pavers that line Bangkok's streets, ushering in guests with a spirited reference to the cuisine's provenance.
Subtle unexpected bursts of colour in furniture, discreet surface treatments and artwork create playful, vibrant moments throughout. Long Chim successfully captures the vitality of urban Bangkok, reimagining it within the context of Crown's high profile hospitality offering.
Photography by Tom Blachford.
—
Love Technē's work? Read our interview with the studio's director, Justin Northrop, about Technē's plans for St Kilda icon The Espy here.