Photography by Mark Syke.
Intent on creating an upmarket dining experience for Campbelltown Catholic Club's members and guests, Scott Carver were given a brief to develop a contemporary Asian fusion restaurant and lounge bar that offered an alternative to travelling to the Sydney CBD for a similar experience.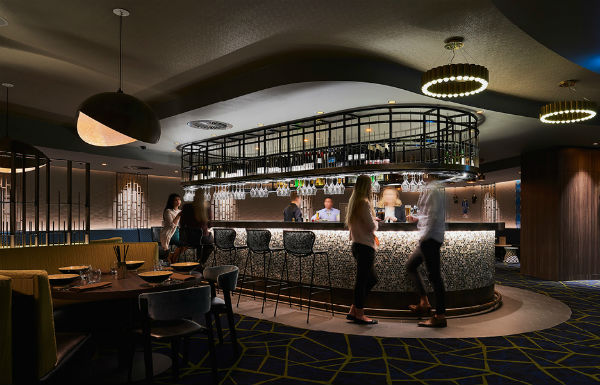 To achieve the desired outcome the restaurant details a regal colour palette of teal, navy and green that works harmoniously with carefully selected finishes such as warm timbers, antique brass and leather, acting as the perfect contrast to the delicate champagne colour of the wall and ceiling paper. Original artefacts feature throughout the space to provide authenticity against the more contemporary selection of design elements.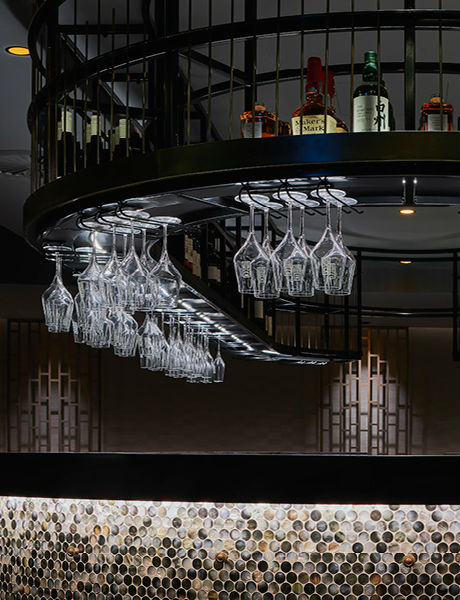 Upon entering through a dramatic foyer, customers are met with intimately curved booths, flexible banquette seating and an open kitchen that combine to create an opulent and exotic Asian dining experience, while the lounge and cocktail bar reflect a luxurious and relaxed mood with a contemporary 5-star hotel edge.