In realigning the lobby of 52 Collins Street in Melbourne's CBD with both the Heritage of the building and character of the Paris end of Collins Street, SJB infused the space with elements of surprise and glamour.
The project comprises a two-storey Heritage volume and contemporary commercial tower. Léo Terrando, SJB Interiors director and project lead, felt it was imperative the entrance door and façade read as a single aesthetic expression. To this end, a substantial timber and glass door of classical proportion and architectural style was introduced to reinforce and anchor the building's façade.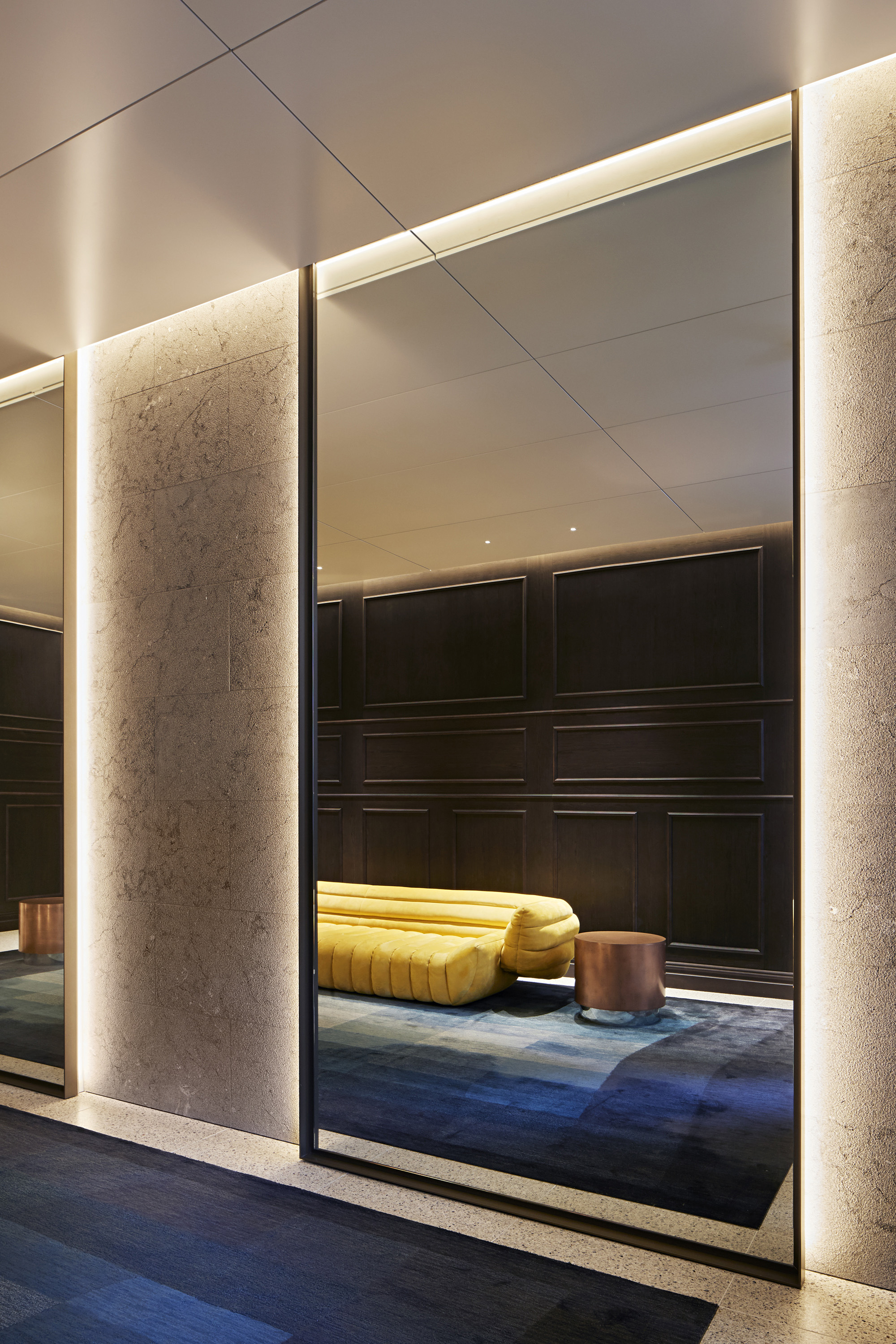 Within, the lobby takes on a modern and minimalist character that echoes traditional architectural interiors without mimicry. The wall panels, for example, are moulded to reference 1930s wall treatments, but here are lifted to create a five-millimetre shadow line and dramatic presence. The row of eight large mirrors is similarly raised. In this case, the recess is backlit for additional drama and the textural effect of light thrown across the wall's surface. Framed in bronze, the mirrors break and amplify the space to broaden what is essentially a long narrow corridor. The effect is one of glamour and material beauty, which the designers have leveraged further with the bronze frame's materiality revisited throughout the project in detailing of signage, side tables, lifts and floor lamp.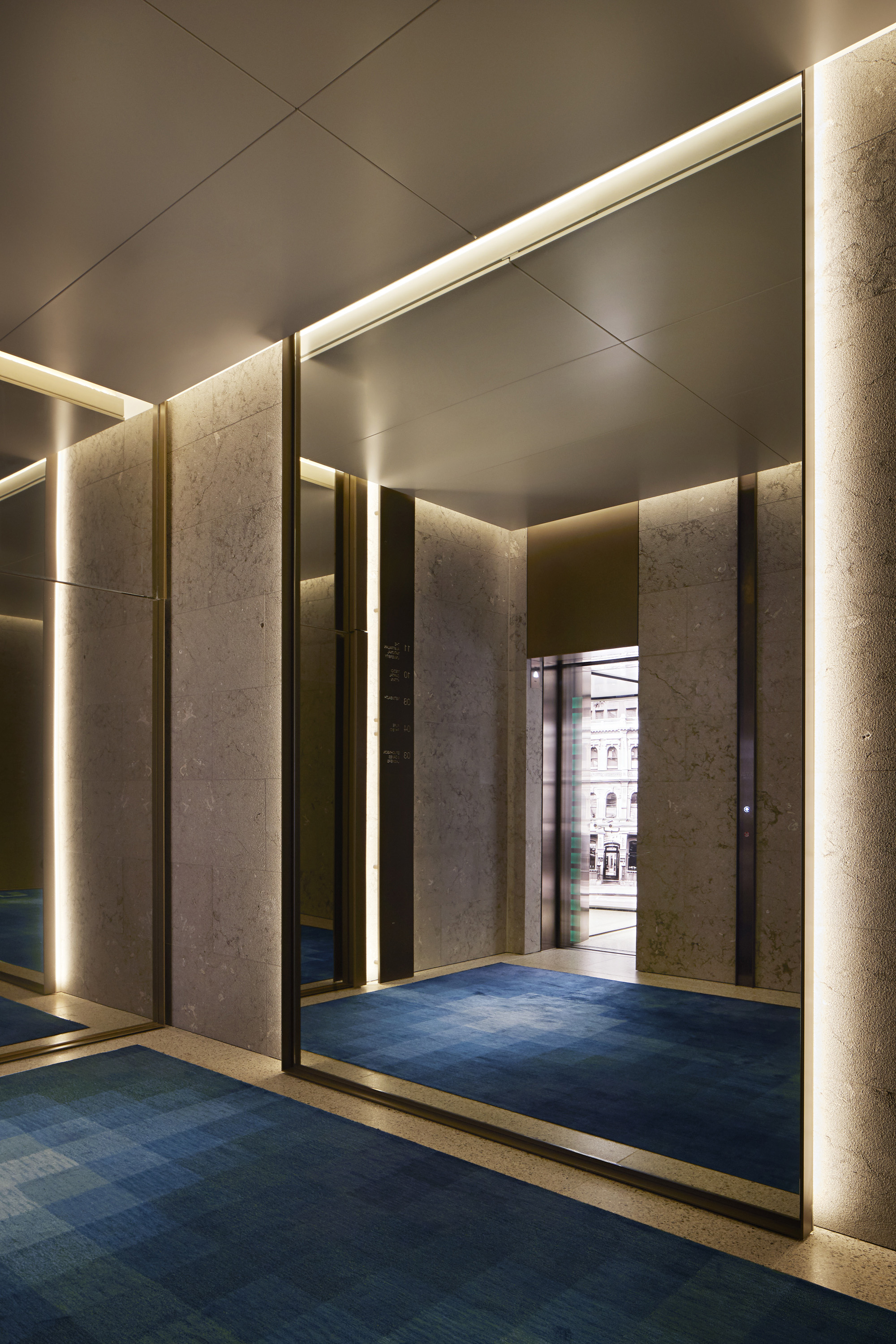 Materially minimal with a palette of terrazzo, limestone and bronze, the expression continues to reference the building's Heritage within a contemporary design delivery. Light and modern, the terrazzo is continuous throughout the project, as is the bush hammered limestone walls (Blue Mystique, G-Lux). A bespoke rug of geometrically shifting blues and greys adds textural nuance and warmth. Shifting this portion to sit wholly within the contemporary is a magnificent sofa in bright yellow (Tactile by Vincenzo de Cotiis for Baxter).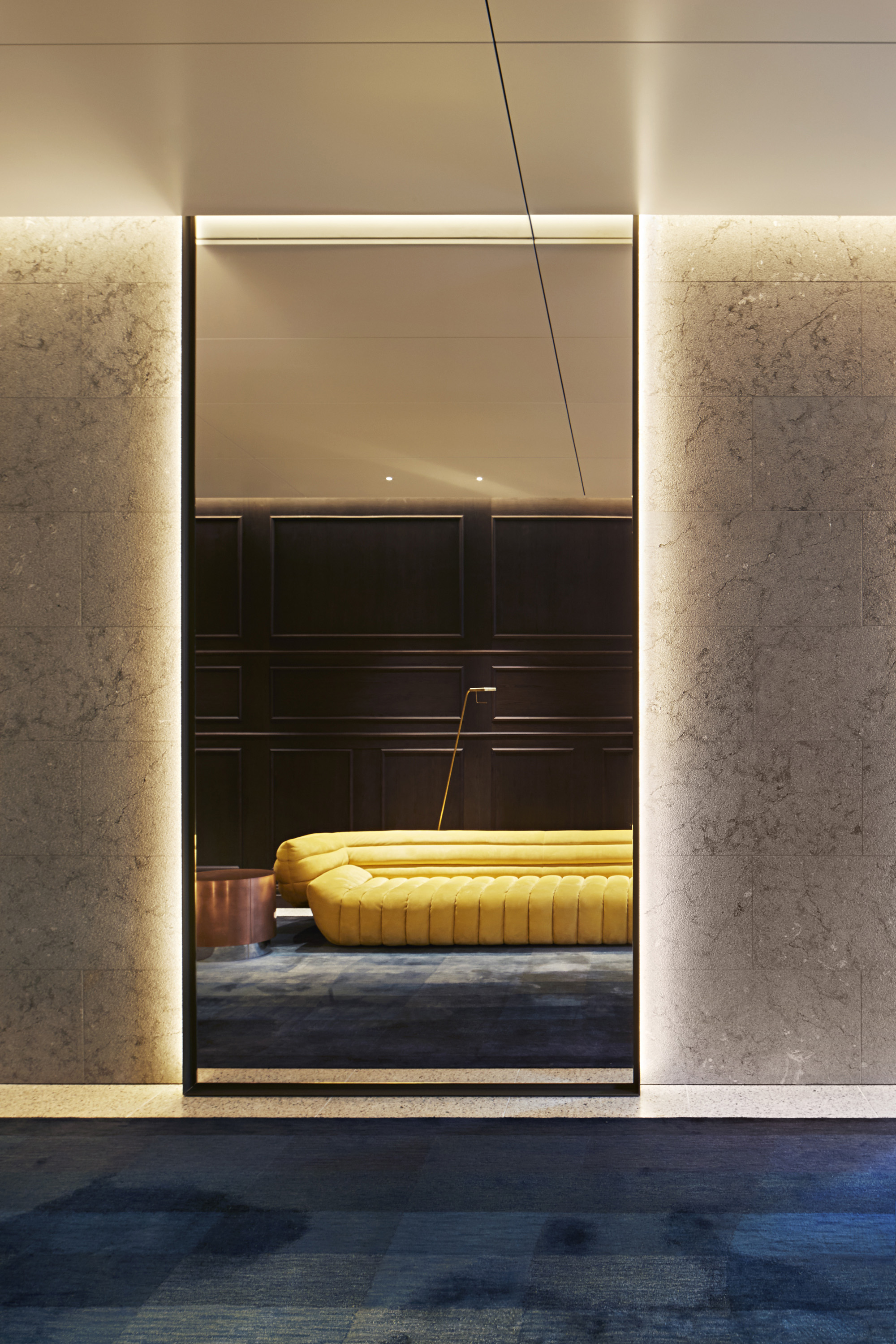 The lift itself is a delightful surprise of bronze mirrored walls that align to create an infinity effect. Layering this further is an image of the building superimposed onto the back wall, allowing the building to appear to wrap around the lift interior.
Practice: SJB
Photography: Shannon McGrath