The trans-Tasman design practice is hoping to foreground a new precedent in community-driven urban design via Newcastle's West Village Precinct.
Plus Architecture has been tasked with designing the $100 million precinct in the western Newcastle CBD for developers Spotlight Property Group and St Hilliers.
The practice has cultivated a reputation for sustainably designed mixed-used precincts, with others in Melbourne, Perth, Brisbane, the Gold Coast, regional Victoria andWestern Australia.
West Village Precinct is expected to transform the area into a melting pot of culture, creativity and entertainment over 1400 square metres of curated ground plane experience.
Newcastle locals and visitors will be treated to podium levels featuring 16 retail and commercial dwellings and multi-storey food and beverage outlets, with the promise of an open-air bar.
Two towers will sit above these podium levels and contain 257 apartments and penthouses of up to four bedrooms.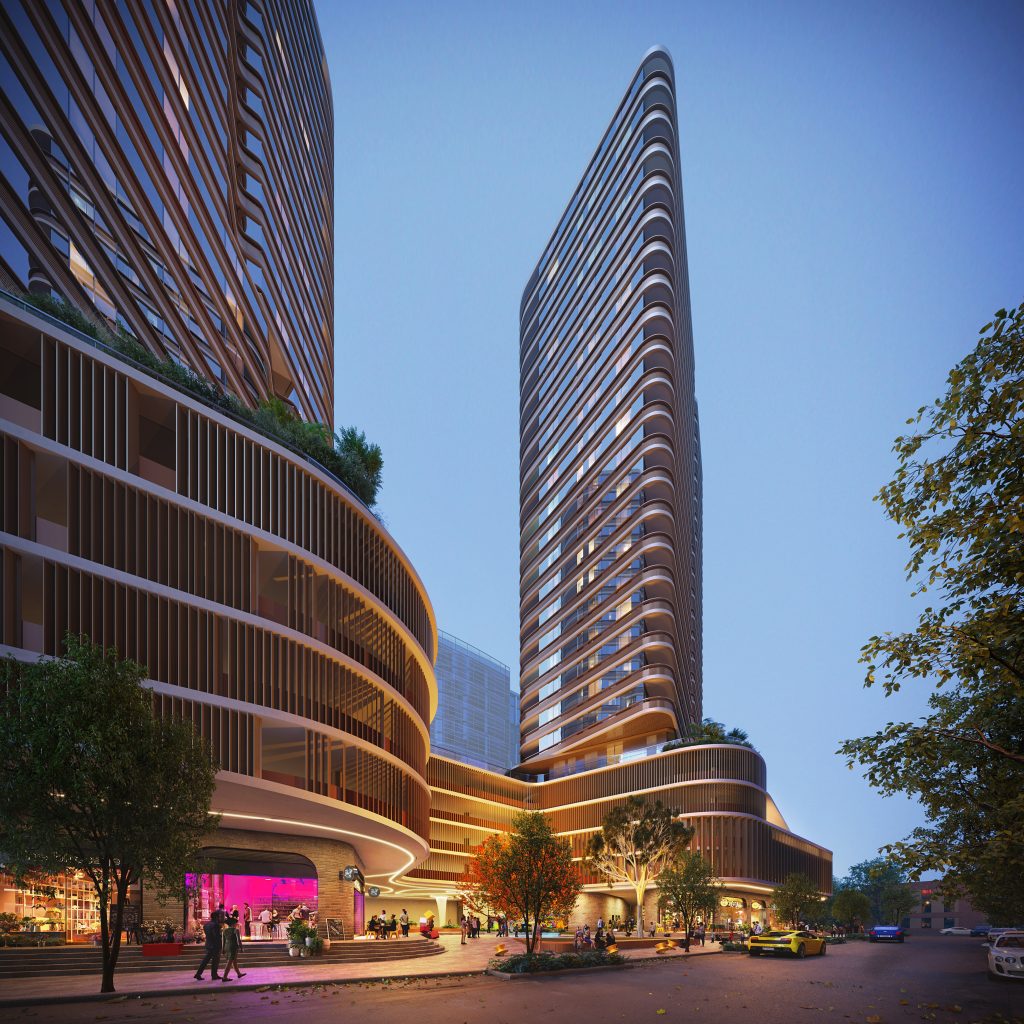 Newcastle on the map via West Village Precinct
The precinct could not be located in a more promising destination, as Newcastle is widely acknowledged as one of Australia's fastest growing cities. Over the next 20 years, Newcastle's population is expected to grow by 31,000 people.
West Village's recognisable sculpturally curved architectural design will further solidify Newcastle as a bustling and fascinating city-coastal hub drenched in history and culture – and is enviably close to the beach.
A destination anchored by a sense of community
Plus Architecture was chosen as principal architects for the development under the Government Architects Design process – which was the first of its kind for a private development in Newcastle – and launched into the project with gusto.
The practice has crafted a unique precinct committed to connecting and empowering residents, as opposed to a bleak and soulless residential development.
The large public plaza in direct view of National Park Street, alongside the easy access to Drill Hall Gallery and Birdwood Park, reveals a design that places community spirit at the forefront. 
Plus Architecture director and project lead Rido Pin explains how the project engaged with practices of sustainable design through delivering long-term and enduring spaces.
"As Newcastle, like other regional hubs across Australia, expands at pace, it's critical that new developments are designed with the long-term in mind, and consider the varying and changing needs of their users," says Pin.
Pin confirms that while the two-tower design is an innovative and exciting addition to Newcastle's skyline, the project's shining star is the devotion to "transforming the lives of local people".
Co-designing with Country and the community
The process involved far-reaching collaboration efforts with clients, consultants and the wider community to ensure the precinct responded to community needs and desires.
The precinct was also enriched by co-designing with Country in the architectural, urban and landscape design spheres, in addition to considering retail strategies and including vibrant public art.
COLA Studio oversaw the project's engagement with principles of Country, arranging consultation with local Awabakal elders and custodians.
Sustainability is met not only using aesthetic timelessness and spaces created for the long term, but also using future-proof precinct amenities such as 90MV of rooftop solar panels, 300 electric vehicle car parks and 300 bicycle parking spaces.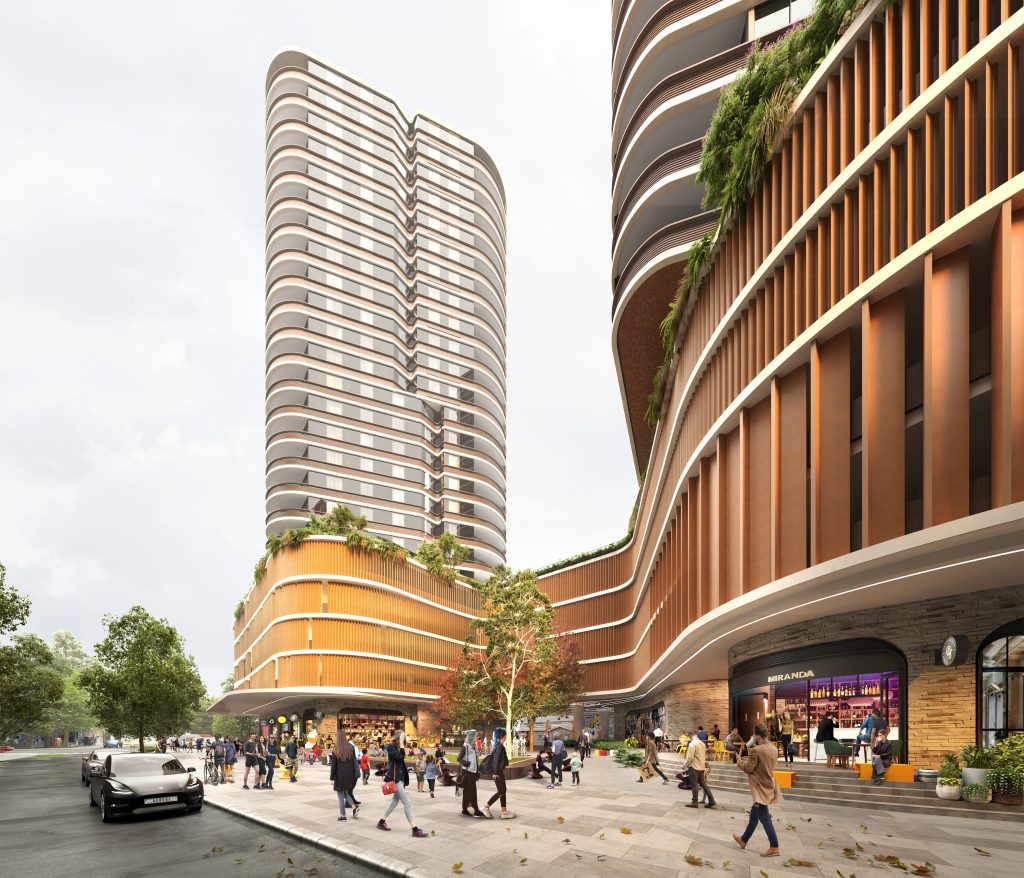 A cutting-edge mixed-use precinct
West Village Precinct aims to ignite awe and wonder in all who visit, according to St Hilliers development manager Luke McNamara. 
McNamara seeks to bolster Newcastle's booming arts and culture scene through pledging $1 million worth of public art and creating spaces that allow locals and visitors to relish a sense of belonging.
The precinct design and business operations reflect a steadfast commitment to providing spaces that will continue to grow and evolve into the future.
Renders supplied by Plus Architecture.
Visiting Newcastle, or looking for a new local? Check out Larrie's, an EJE Interiors-designed milk bar on Merewether Beach.