This brief Glenn Murcutt retrospective looks at some of his most significant projects from 1974 right up to the present.
Australia's most acclaimed living architect has cemented his reputation by focusing on work domestically and (with some notable exceptions) in the residential typology.
Marie Short House, Kempsey (1974-75)
Sitting on stilts, about a metre off the ground, this project was one of the first to put Murcutt on the map. Also known as the Kempsey Farm, it utilises simple and easily available materials. With adjustable louvres controlling airflow and locally sourced timber, it blurs the boundaries of indoor and outdoor spaces. "By mixing together Australia's vernacular style with the clean lines of classic Modernism," wrote Jim Lewis in The New York Times, "he has created an architecture that's both true to the place and unexpectedly rigorous, like a bow and arrow made out of titanium."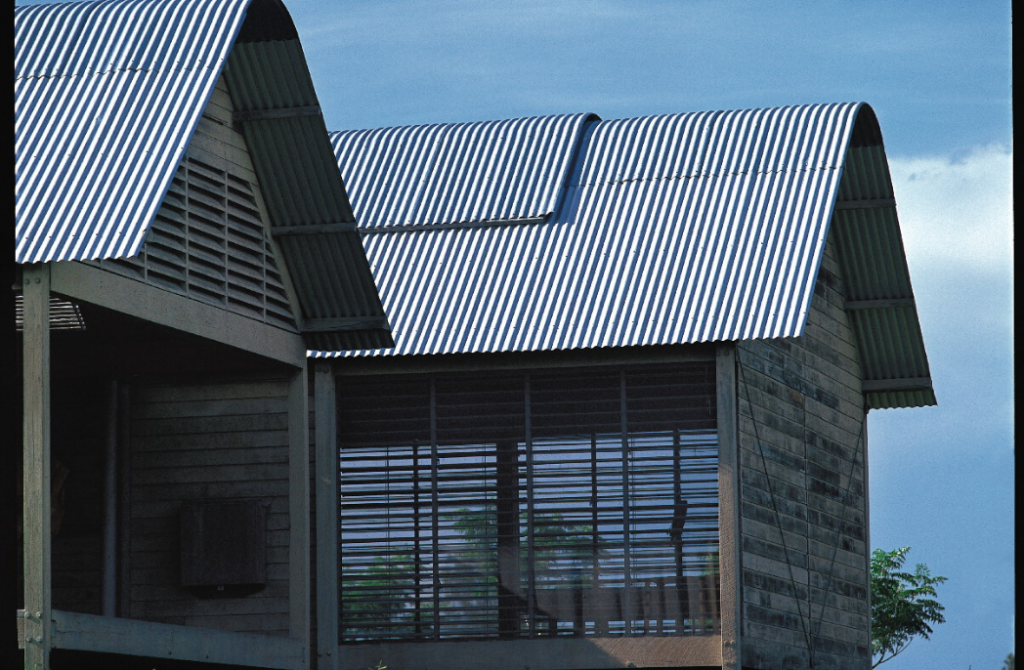 Magney House, Bingie Bingie (1982-84)
At the time of writing, this 100-acre beach house was available for rent through Airbnb at $600 a night. Completed in 1984, it is a quintessentially Murcutt project, taking full advantage of northern sunlight for warmth in winter, providing protection against southerlies and utilising the summer breezes. It even appeared on an Australian postage stamp in 2009.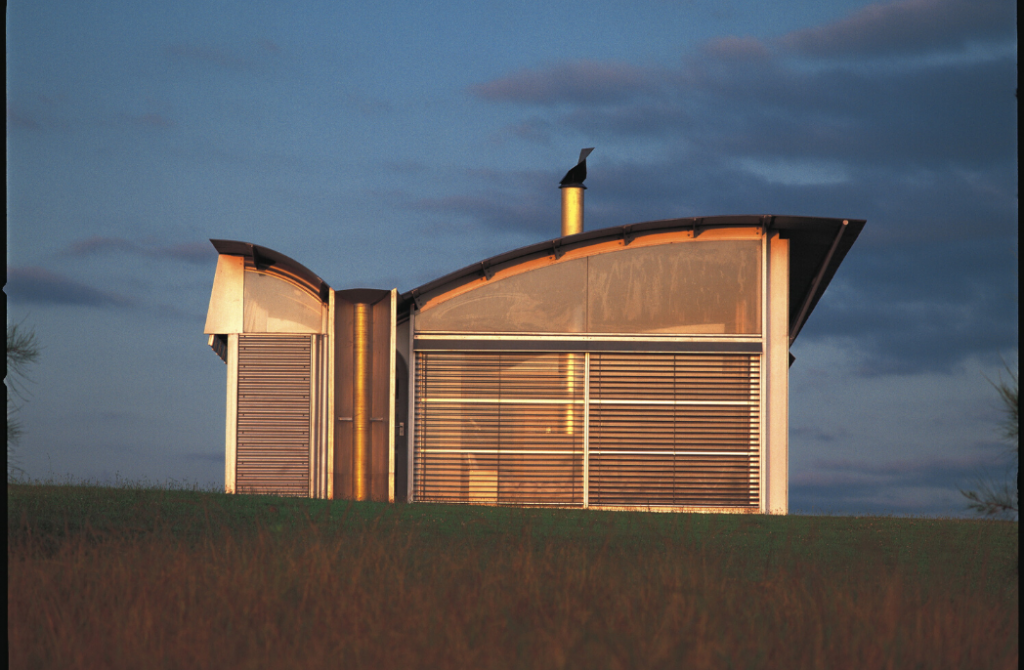 Simpson-Lee House, Mount Wilson (1989-94)
Located in the Blue Mountains, this house was seen as a concentrated and refined development of earlier ideas, resulting in a starker and more abstract build. Responding to clients seeking 'a secular monastic quality', Murcutt was quoted as saying that "the detailing in this house is as good as I've ever done".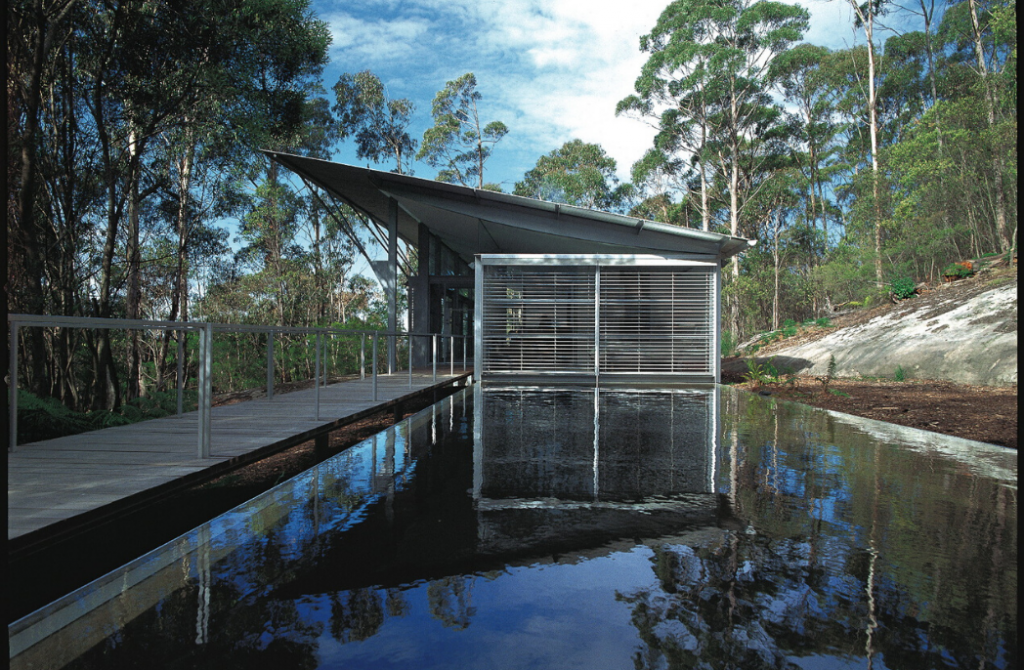 Boyd Education Centre, Riversdale (1996-98)
Described by the jury of the 1999 RAIA Sir Zelman Cowan Award as "a major work, exhibiting the masterly simplicity and resolution that characterises Murcutt's best buildings", the Centre comprises an open plan hall area, commercial kitchen, forecourt and residential accommodation for 32. Boasting magnificent views of the Shoalhaven River, the multi award-winning project saw Murcutt working with architects Wendy Lewin and Reg Lark.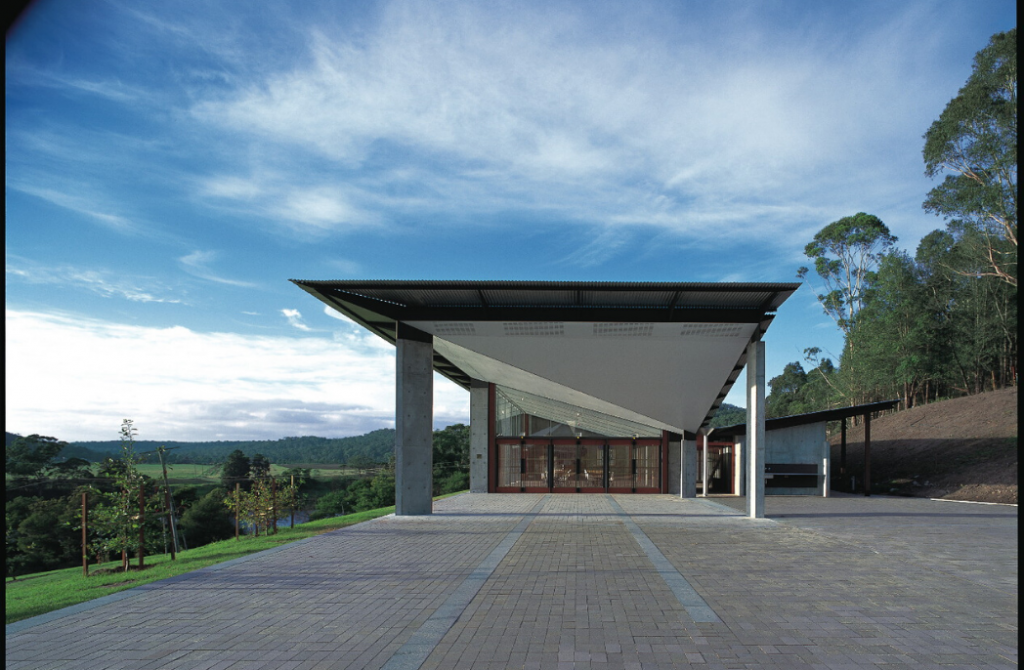 Walsh House, Kangaroo Valley (2001-05)
A two-bedroom, two-bathroom house constructed for Rosemary and Robert Walsh, this project used rustic materials for southern and western façades that take the brunt of the winter winds. It sits 100 metres above sea level and in true Murcutt style represents an understanding and acknowledgement of site above all else.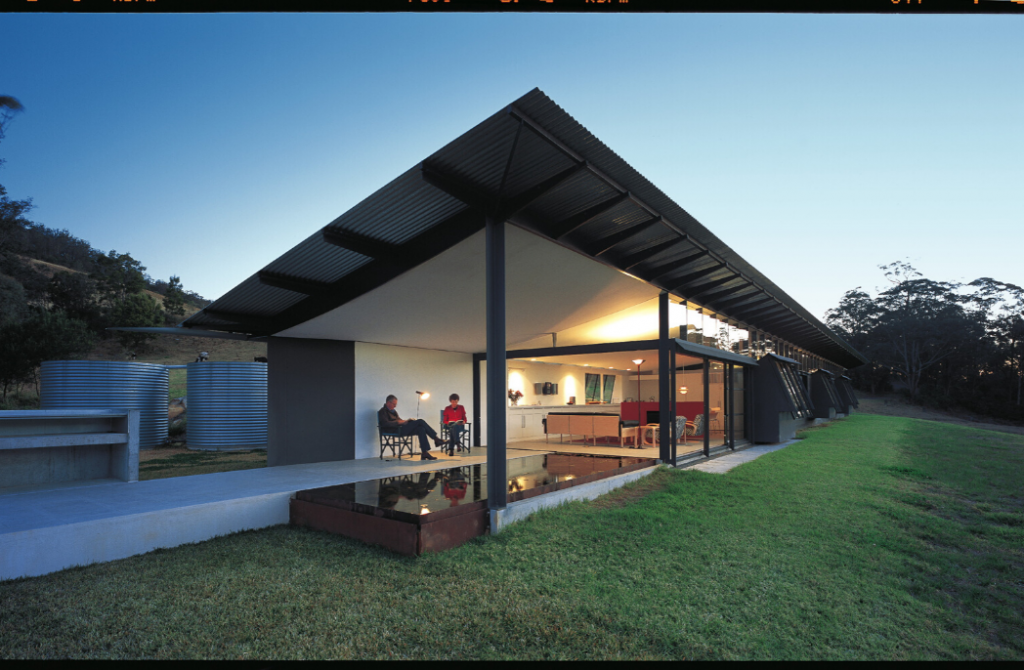 Australian Islamic Centre, Melbourne (2006-16)
In a clear departure for Murcutt and designed in collaboration with local Islamic architect, Hakan Elevli, the Mosque is the largest of Murcutt's buildings to date. Its site is also unusual for the architect – located in the low-rise residential suburb of Hobsons Bay.  But there are familiar Murcutt hallmarks, such as the sculptural concrete wall, which welcomes visitors and replaces a traditional minaret. On completion, it joined Rem Koolhaas and David Gianotten's MPavilion on Wallpaper magazine's list of 48 "top buildings that shaped culture in 2017".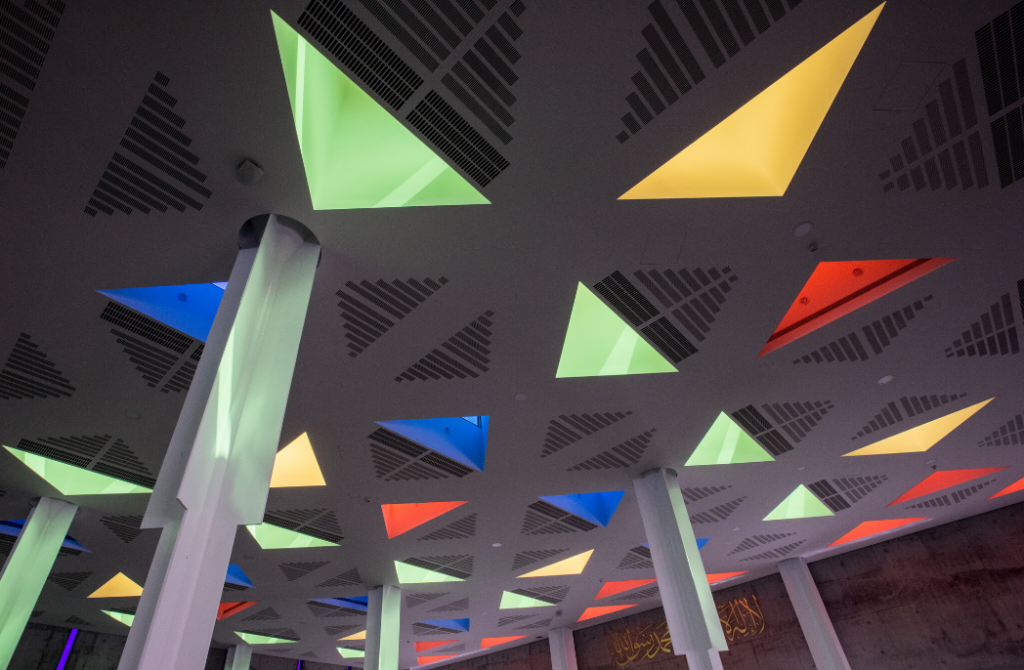 Donaldson House, Palm Beach (2006-16)
Economical and sustainable, this house eschews air-conditioning in favour of electrically operated adjustable louvres on the roof for controlling the light and heat. Designed with the landscape, climate and seasons firmly in mind, the house also features solar panels and water storage tanks. All four bedrooms are configured on the north side of the house, taking advantage of the northern sunlight, while all the passages are on the south.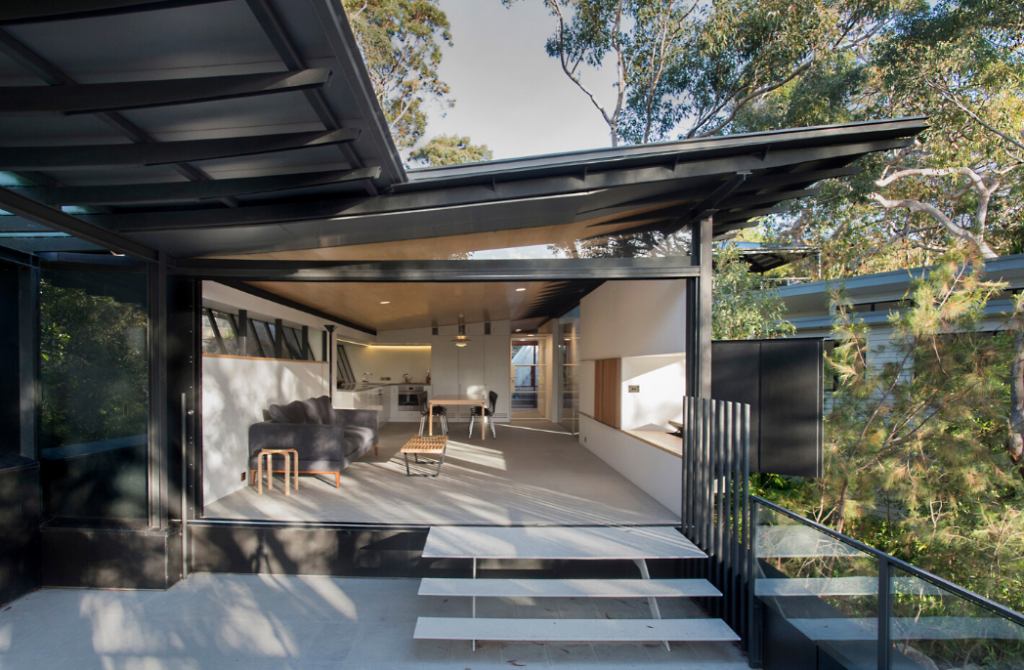 MPavilion, Melbourne (2019)
Commissioned by the Naomi Milgrom Foundation, Murcutt's contribution to this annual initiative was inspired by his experiences lying beneath the wing of a plane in a jungle (see AR162).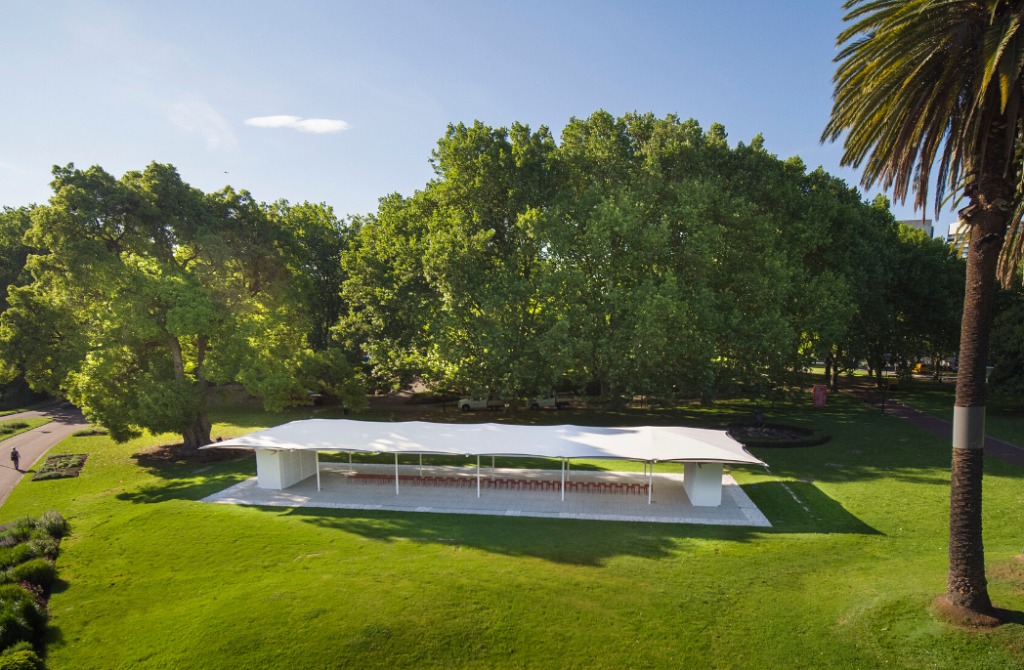 Top image: Australian Islamic Centre © Anthony Browell
This article first appeared in AR163.