Above image: Woods Bagot's South Australian Health and Medical Research Institute was a major project for the leading Australian firm in 2014. Photography by Trevor Mein.
The Building Design of UK's World Architecture 100 list has been released for 2015, with six Australian firms securing a place on this year's international ranking. The list orders major architecture practices worldwide according to the number of employees within the firm.
2015 World Architecture 100 top ten firms:
1. Aecom (USA)
2. Nikken Sekki (Japan)
3. Gensler (USA)
4. Perkins & Will (USA)
5. Aedas (China)
6. HDR (USA)
7. Woods Bagot (Australia)
8. IBI Group (Canada)
9. P+T Architects & Engineers (China)
10. DP Architects (Singapore)
Leading Australian architecture firm, Woods Bagot, was again placed in the top 10, maintaining seventh place for the second year running. The global practice also achieved highest place on the list in the Australasia region, with recent developments reaching far beyond Australian shores, to North America, Asia, and the Middle East. Woods Bagot extended its 2014 portfolio to include transport infrastructure, consolidating their existing work in large-scale residential and mixed-use projects across Asia and Australia.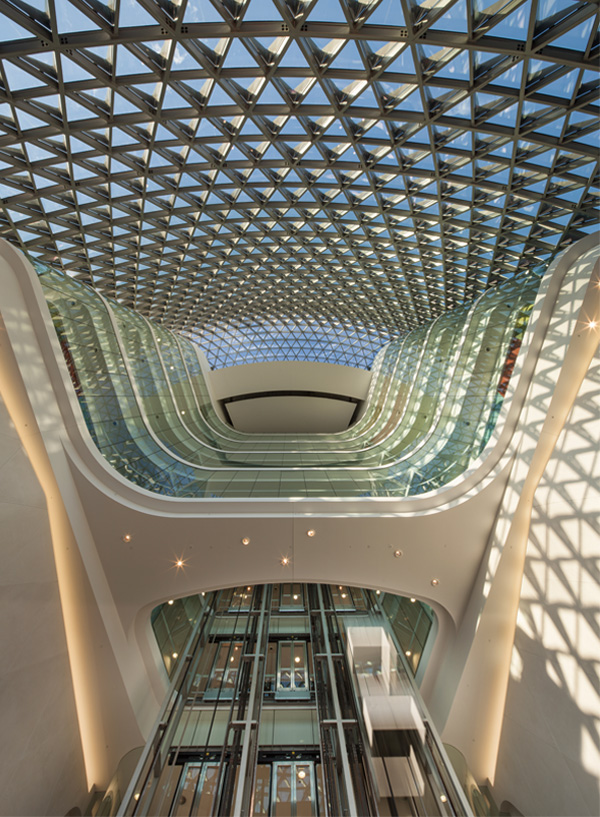 Of the firm's success, Ross Donaldson, outgoing Woods Bagot managing director said, "Our strategy for moving away from a headquartered 'hub and spoke' business model to a disaggregated matrix structure has meant that as a firm of Australian origin, not only is more than 60% of our revenues won outside our country of origin, over 50% is delivered outside our country of origin. We believe we may be the only firm in the top 10 largest with this profile".
Other notable Australian firms included further down the WA 100 list were HBO+EMTB at 43rd place, maintaining their 2014 position, and Cox Architecture at 46th place, one up on their ranking last year. 60th place was taken by The Buchan Group, and Thomson Adsett came in at 95. Hayball just scraped in at 99th place, after a watershed year building the country's first cross laminated timber public building at Melbourne's Docklands.
Claiming the international top spot is US-based firm Aecom, with employee numbers rising to 2100 people after their acquisition of URS Corporation in 2014. The number of staff is the highest ever recorded on the WA 100 list, giving Aecom the lead against former number one firm, Gensler (also based in the US). Industry heavyweights Herzog & De Meuron were outvoted this year in the category of 'most admired practice', with Foster & Partners garnering the most acclaim from peers.
In terms of income earners in the Australasian region, Woods Bagot again took the lead. Highest earners were ranked thus (in USD):
1. Woods Bagot (AUS) – $71m
2. Cox Architecture (AUS) – $42m
3. Buchan Group (AUS) – $41.4
4. HBO+EMTB (AUS) – $36.5m
5. HDR (USA) – $22.5m
6. Aecom (USA) – $16.4m
7. Hayball (AUS) – $16m
8. Page (USA) – $16m
9. Thomson Adsett (AUS) – $16m
10. DWP|Suters (AUS) – $12.6m
Purchase the full report here.