The hotly anticipated Sydney Design Week, supported by principal partner Holdmark property group, will run from 15 to 24 September across the city.
This year's Sydney Design Week, tilted "Amodern" in honour of the recently deceased French philosopher Bruno Latour, will play host to more than 60 events in the form of tours, workshops and public architecture.
The program uses six areas of enquiry as vessels in which to examine the interrelated social and natural ecologies that provide a complex and inspiring backdrop for contemporary design.
The fields of enquiry are ecosystems, material cultures, communal cities, micro cycles, connected threads and photofields.
Powerhouse's senior curator of design and architecture Keinton Butler is thrilled to act as the creative director of this year's design week, which proudly draws on the "plural perspectives from local communities."
"Amodern' platforms the critical research, industries, infrastructure and technologies that underpin design practice in Sydney," says Butler.
Program highlights
Patrons are promised another exciting year wherein arts, design, science and technology collide. Celebrated South Korean designer Kwangho Lee will deliver a keynote on his creative journey and Doctor Jennifer Lavers, Professor Gay Hawkins and Powerhouse
curator Angelique Hutchison unpack how design has the power to mitigate plastic pollution.
Additionally, Wiradjuri anti-disciplinary artist and Powerhouse design resident Joel Sherwood Spring presents the community-engagement program 'Objects testify'. Leading voices in the fashion industry, Anjilla Seddeqi and Laura Washington, alongside Powerhouse curator Glynis Jones will examine the beauty within contemporary modest fashion through a one day workshop.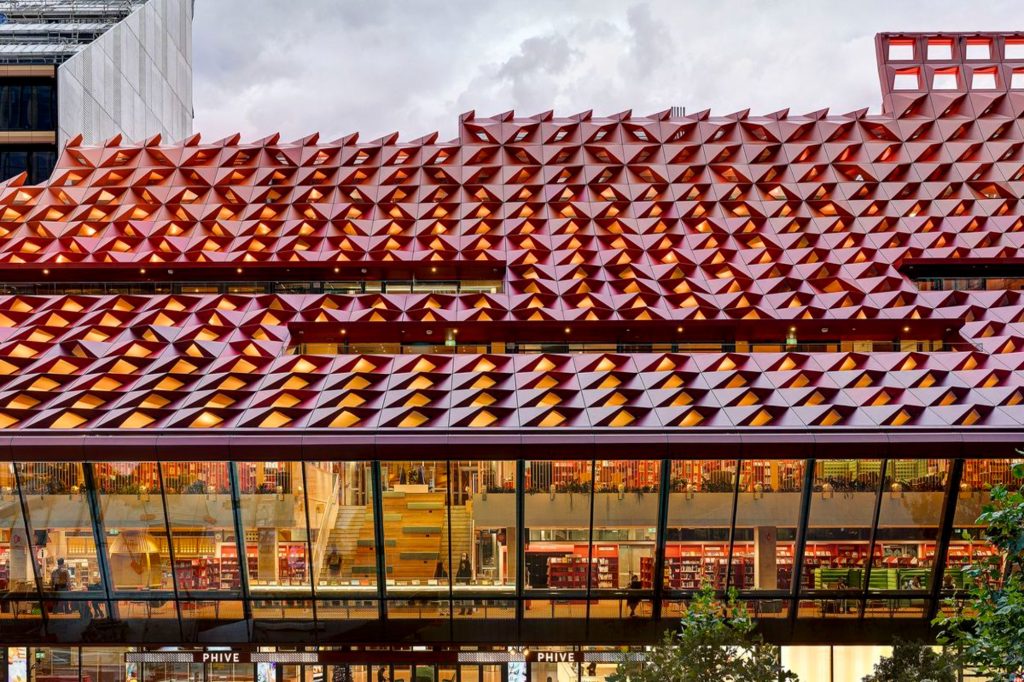 Holdmark Innovation Award
The winners of two prestigious awards – the inaugural Holdmark Innovation Award and the Carl Nielsen Design Accelerator – have been announced to mark the opening of Design Week.
DesignInc Sydney, in partnership with Lacoste+Stevenson and Manuelle Gautrand Architecture took out the title for the $10,000 Holmark Innovation Award for the project PHIVE – Parramatta's new Community, Cultural and Civic Hub.
PHIVE's inclusive and sustainably mindful community space, encompassing a state-of-the-art library and council chambers, is emblematic of innovative contemporary design.
The design of PHIVE also served as inspiration for a program in Sydney Design Week, which will see curator Kate Goodwin and Sibling Architecture co-director Qianyi Lim discuss the connections binding architecture, communities and equitable environments.
Holdmark Property Group's chief operating officer Kevin Nassif says the award will hopefully incite further innovation in the built environment to develop buildings that deliver long-term value and functionality to communities.
"We're thrilled to champion the creative spirit and innovation that Sydney Design Week embodies – the Holdmark Innovation Award is a way we can celebrate that good design is at the core of everything we do," says Nassif.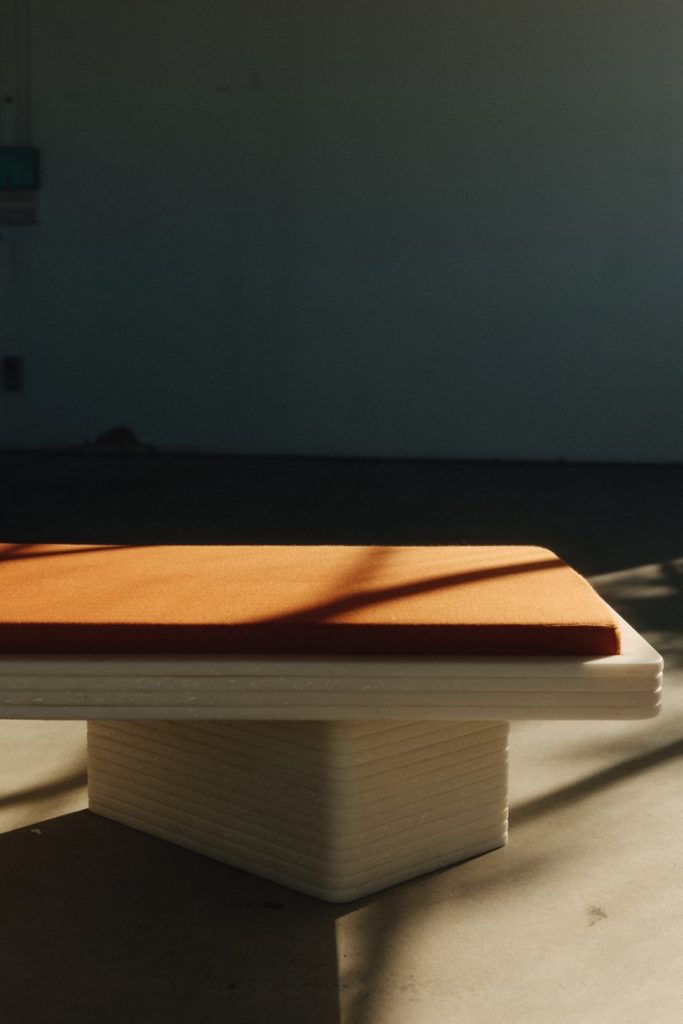 The Carl Nielsen Design Accelerator
The coveted Carl Nielsen Design Accelerator award – supported by renowned industrial designer Carl and his wife Judy Nielsen – was given to up-and-coming designer Ash Fischer and environmental scientist and designer Orlando Hayes for their project 'Camada Daybed.'
Fischer and Hayes are the recipients of six months of support – inclusive of mentorship from key industry figures, in addition to financial support to assist in producing and distributing their creations.
Fischer and Hayes' design embraces sustainability and supports locally sourced products, as the daybed is manufactured from 100 percent recycled plastic with Australian foam upholstered in Australian wool.
Powerhouse chief executive Lisa Havilah commented on how the 'Camada Daybed' speaks to Powerhouse's "commitment to sustainable and ethical design principles that reflect a future where nature is embedded into architecture and design."
Check out more information and access the full Sydney Design Week program.
Photography supplied by Powerhouse Museum. 
Read about last year's Sydney Design Week, where Cult's award-winning sustainability initiative, Cultivated, presented Reviving Design Icons.