NTF Architecture has renovated a set of six identical 1960s flats in Blackburn, Melbourne, with a focus on texture, colour and reuse. 
The client inherited the flats and after assessing the development potential of the site, NTF Architecture decided that renovation of the existing dwellings would yield the best results.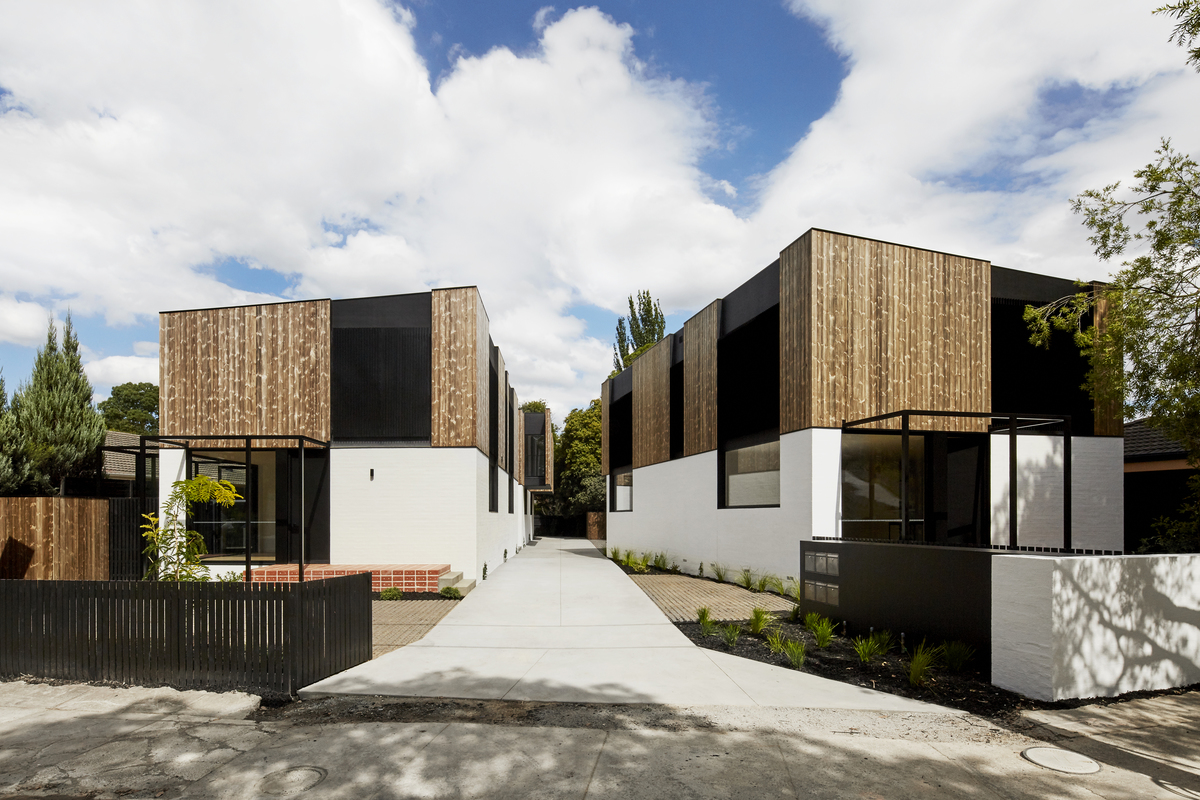 The challenge for the practice was to provide an "articulated outcome that would sit comfortably in a very suburban context".
"One of the most important considerations of the project is that it is an alteration project – an addition to existing dwellings," explain the architects.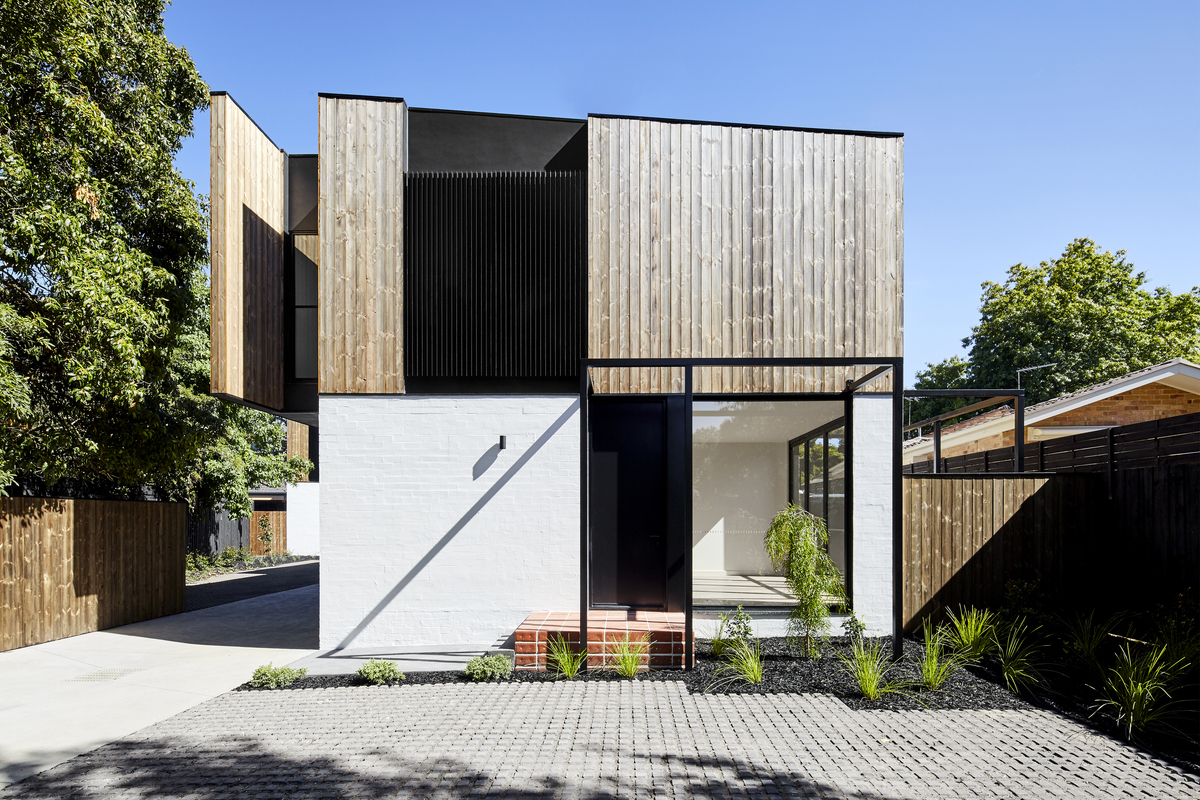 "It became important to reuse as much as possible; then adding the upper floor whilst positioning that in a sensitive landscape that adhered to the suburban overlay."
Texture and colour became important devices: the existing brickwork was bagged and painted, with the new first floor clad in timber. Black windows and screens provide linking elements between the ground and first floor to tie these old and new elements together.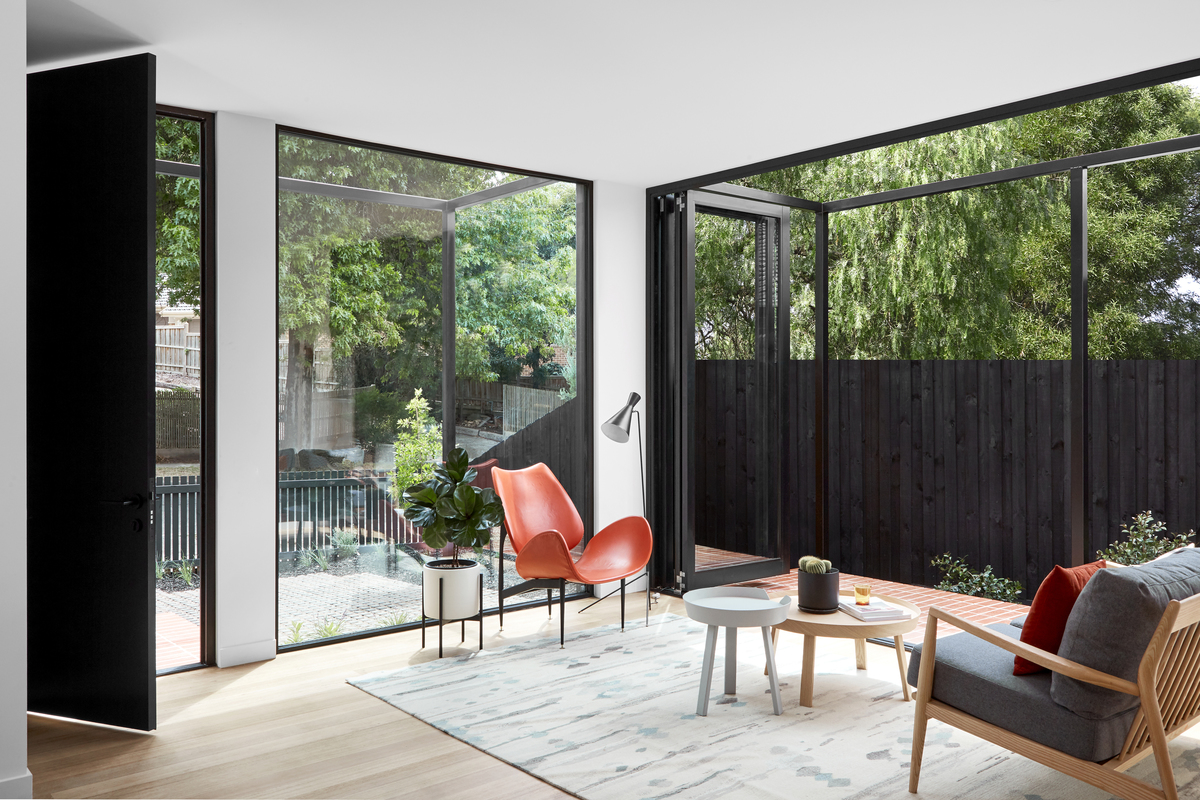 Materials were chosen for their textural qualities, and skillion roofs used as part of 'fitting in' to the neighbourhood context. Careful alignment of materials and crisp detailing set it apart in its context. The stackbond brickwork used on the entry porches is evident on the neighbouring dwellings as well.
For NTF Architecture, the project provided some key learnings.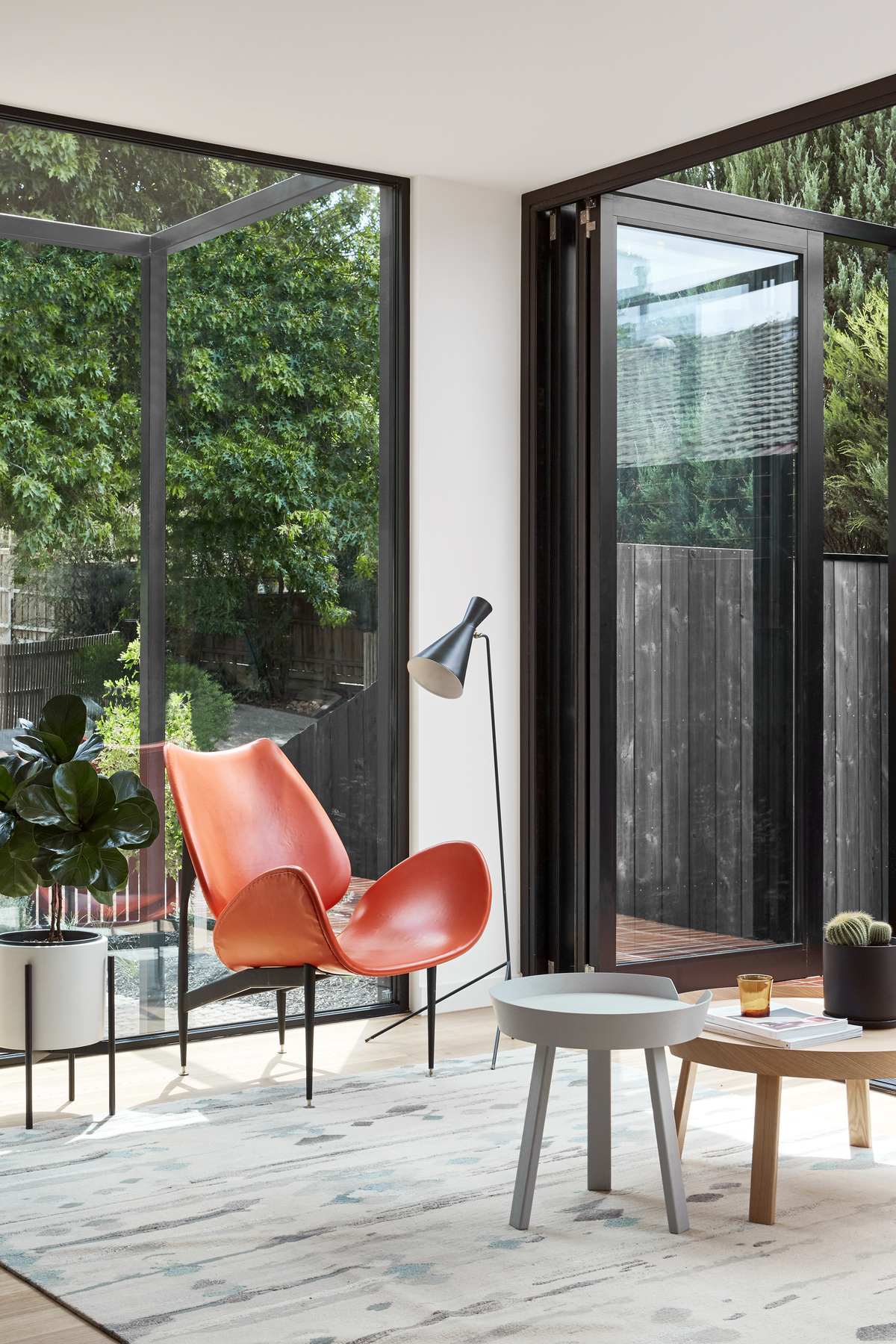 "Despite our best intentions we tend to find that councils seem to struggle with the idea of multi residential projects being re developed and often begin the process by assessing the proposal incorrectly," say the architects.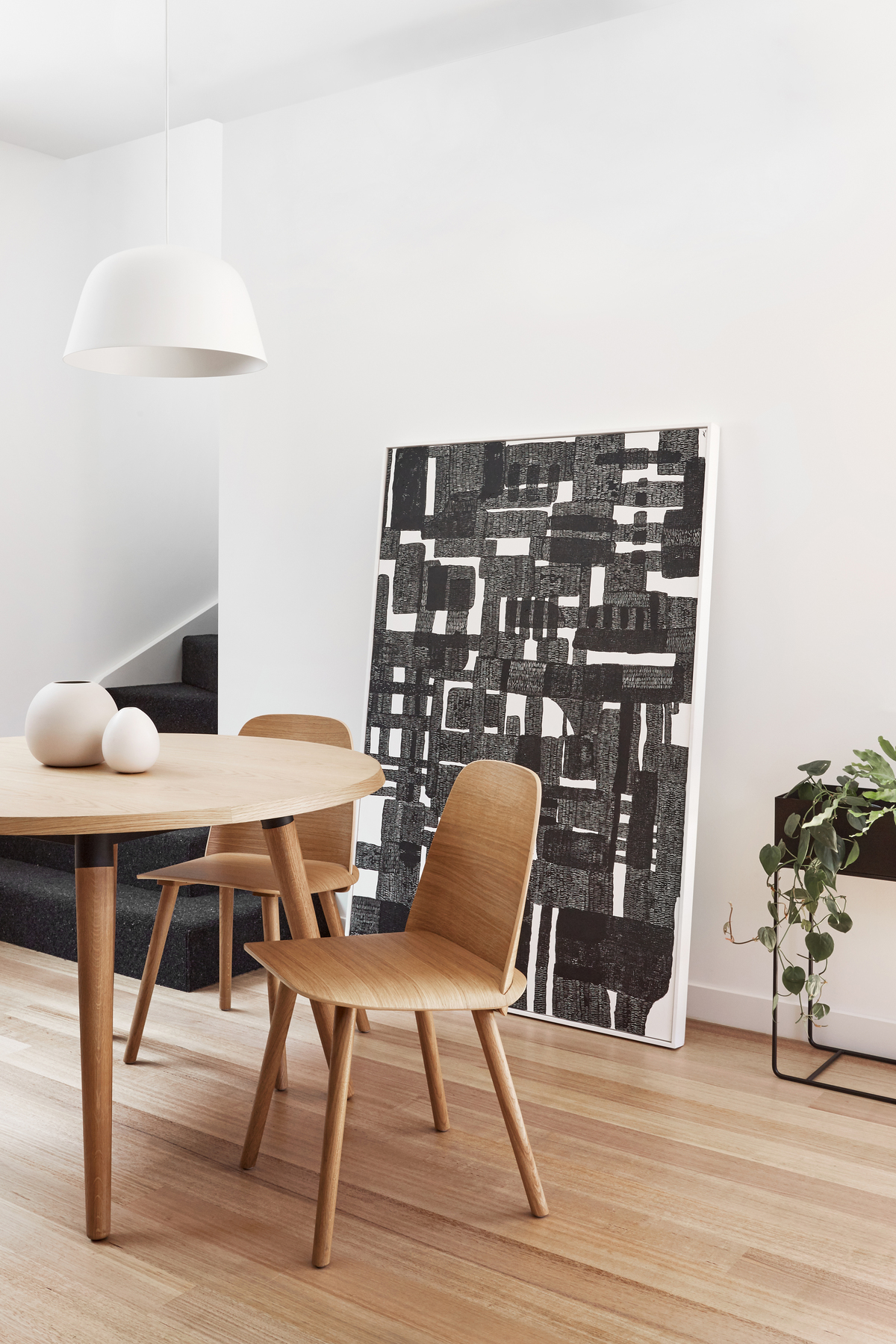 "This project was no different, however, once council understood what we were trying to achieve, they were generally receptive to what we were trying to achieve and we were able to move forward. We are now in a position to present case studies to council that demonstrate what can be achieved when we are dealing with projects of this nature."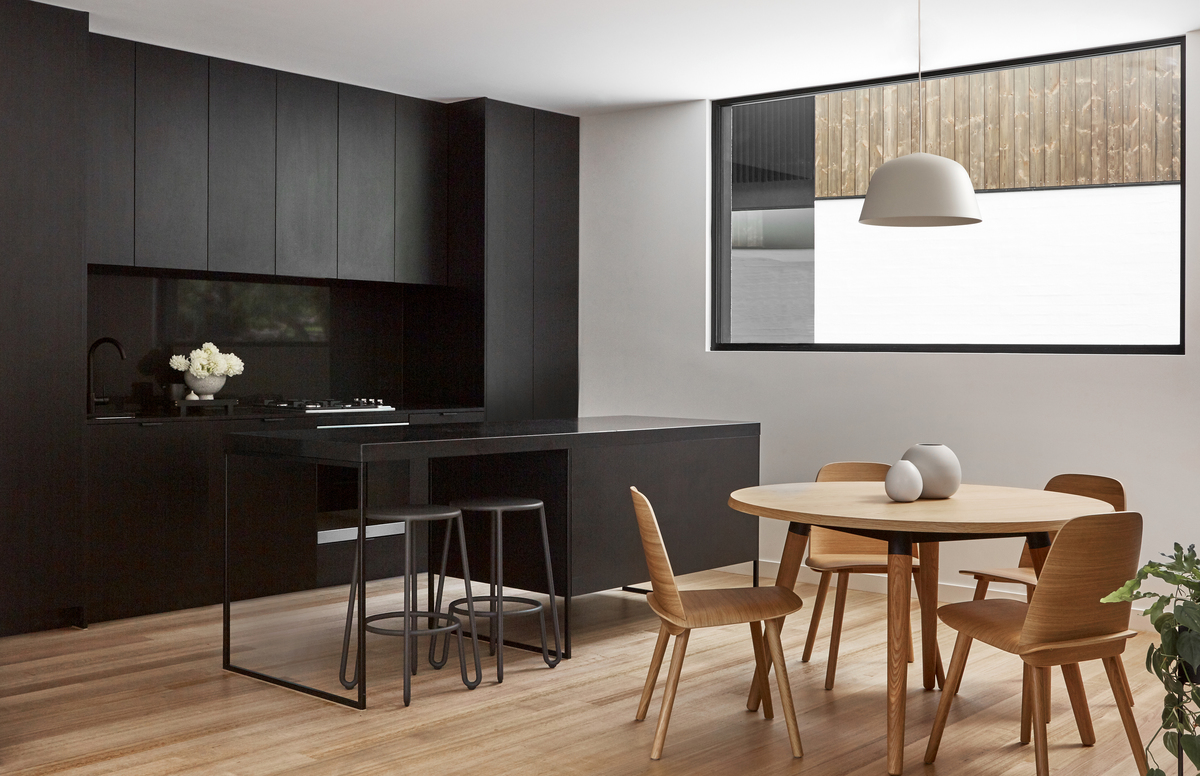 The new first floor has two bedrooms, both with bathrooms, and a small study area. The previously dark ground floor interior spaces have new large areas of glazing added to provide light and views, whilst the new bedrooms also have large areas of floor to ceiling glazing.
Photography by Dave Kulesza