The Hassell, Weston Williamson + Partners, and RSHP-led project is set to open the hotly anticipated town hall station in 2025, a year ahead of schedule.
Construction crews are tirelessly working on the Town Hall train station underground concourse below Melbourne's City Square to meet a new opening date in 2025.
Town Hall station falls under the Metro Tunnel Project and is one of the five stations being designed and executed by Hassell, Weston Williamson + Partners, and RSHP through the CYP Design and Construction Joint Venture.
Hassell continues to tally involvement in significant rail projects. The practice has also worked on Sydney Metro Western Sydney Airport, South-West Waterloo Station (also in Sydney), Brisbane's Cross River Rail and Perth's METRONET.
Only months after crews completely dismantled the noise-cancelling shed over Melbourne's City Square, work commenced to install eight columns that will serve as identifiable features of the concourse level.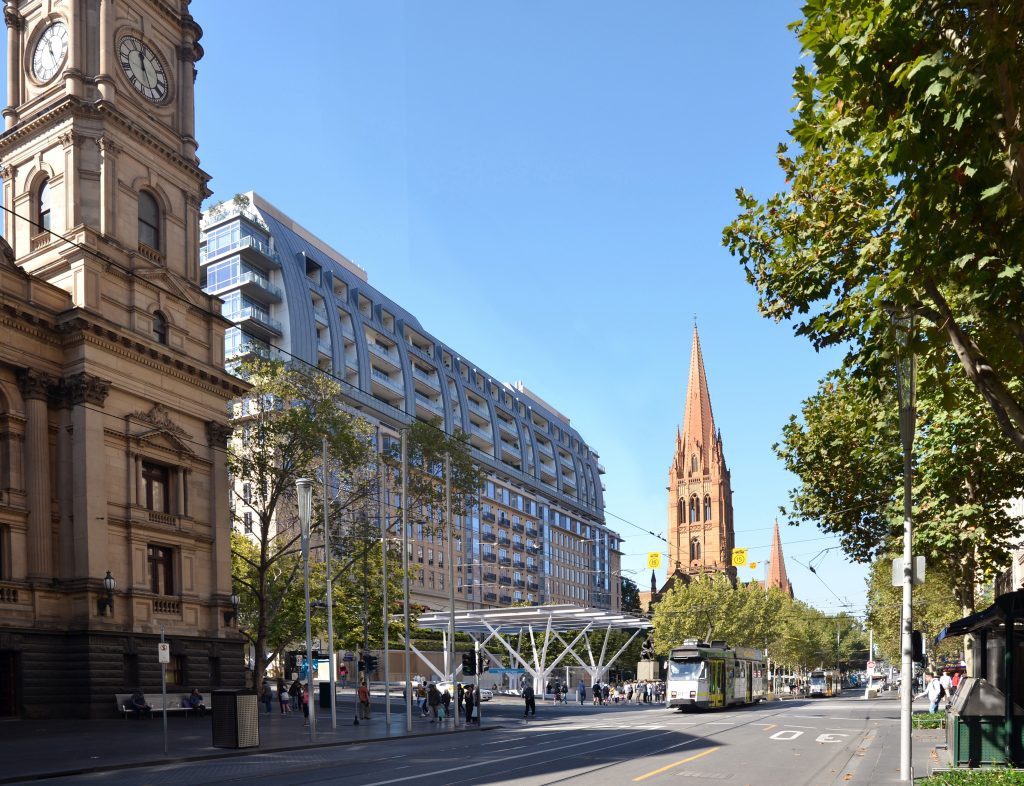 Optimising passenger experience is at the forefront of the design, which is evident in the expansive and inviting spaces encountered when entering from City Square.
Minister for transport and infrastructure Jacinta Allen confirms the Town Hall station concourse will seamlessly transport people from City Square to the suburbs through efficient train services.
The station will act as a new portal for the city's most popular destinations such as Federation Square and Southbank. It boasts atmospheric and cathedral-esqe high ceilings, and some of the widest and most accessible platforms in the world.
Framed by beloved city landmarks St Paul's Cathedral and Melbourne Town Hall, the concourse will also be reallocated to the public as an open meeting place for relaxation, congregation and events. Native trees and planting will enhance the sanctuary-feel of the square, and deliver the feeling of an oasis into the heart of the concrete jungle.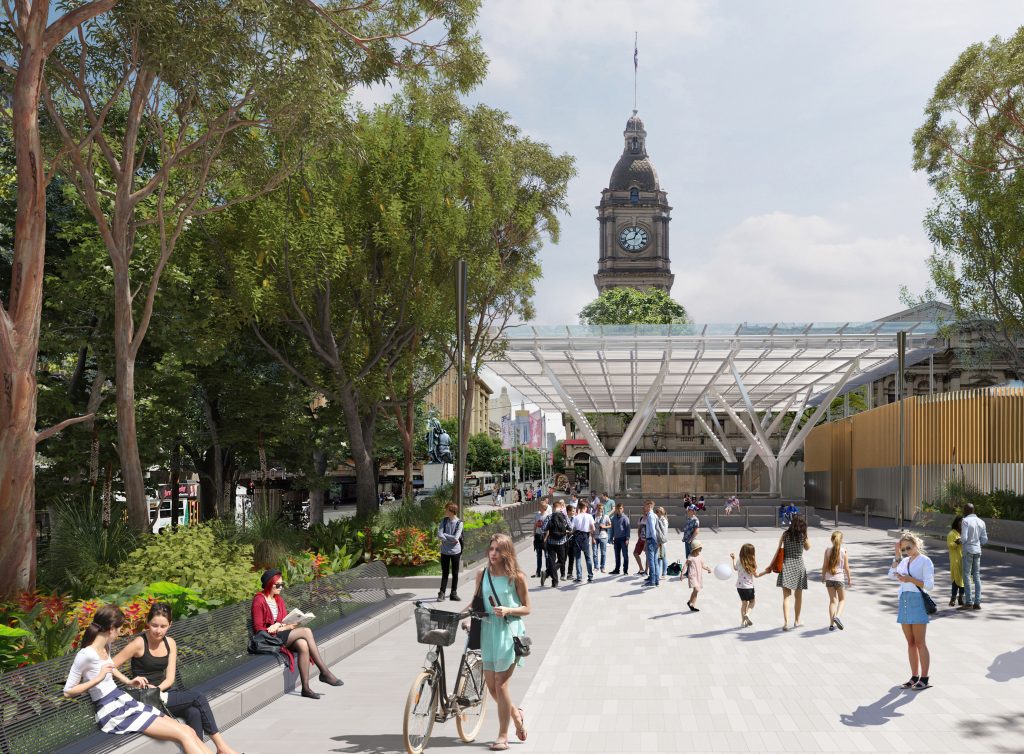 "City Square will once again become a lively public meeting place, and a beautiful new arrival place amongst the fabric of Melbourne for residents and visitors," says Hassell principal and board director Mark Loughnan.
In October, the project is also set to reopen the section of Flinders Street that has been closed for four years, marking another hotly anticipated milestone for all those involved in the Metro Tunnel.
The Metro Tunnel is set to revolutionise rail travel in Melbourne by allowing for an extra 500,000 passengers to use services in peak periods each week – overall improving travel from the east to west and increasing access to core destinations and landmarks.
Photography supplied by Hassell.
Check out how ClarkeHopkinsClarke Architects transformed a Footscray car yard into a residential community.