Dubbed 'the concrete bunker' for its deliberate use of rendered finishes and rejection of ornamentation, this project's brief called for the redesign of an inner-city warehouse conversion in Camperdown, for a couple seeking a minimalist lifestyle and an interior to match.
The clients, who work in design-related disciplines, sought to shed from their home unimportant items and create a space free of clutter. The shell of the apartment has been informed by Woods' penchant for Brutalist architecture, with the principal intent to create a pared-back, geometric interior and a celebration of the neighbourhood's industrial heritage.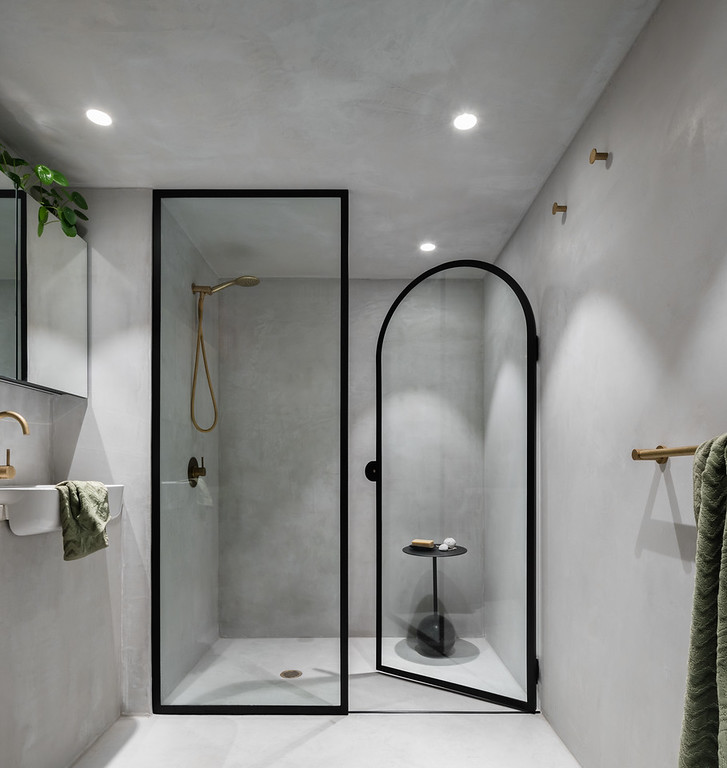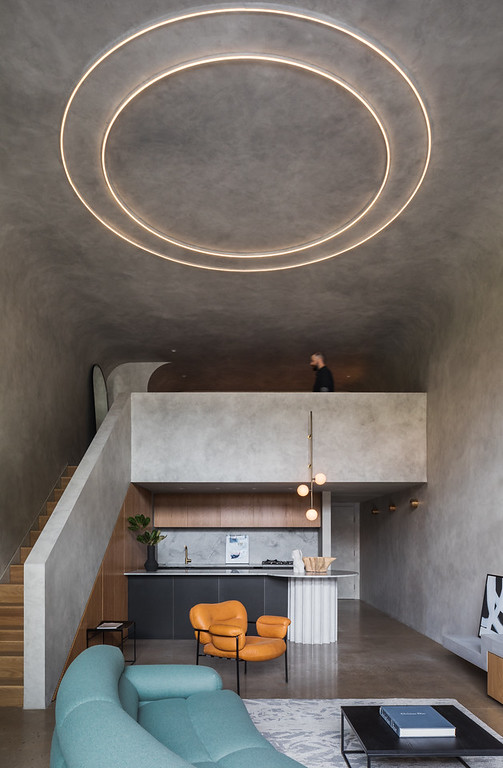 The west-facing open plan apartment features a custom kitchen and a mezzanine bedroom that overlooks the living room space and small terrace. The loft is flooded with light from a full-height glazed wall, counterbalancing the interior mood, which is intentionally dark and brooding.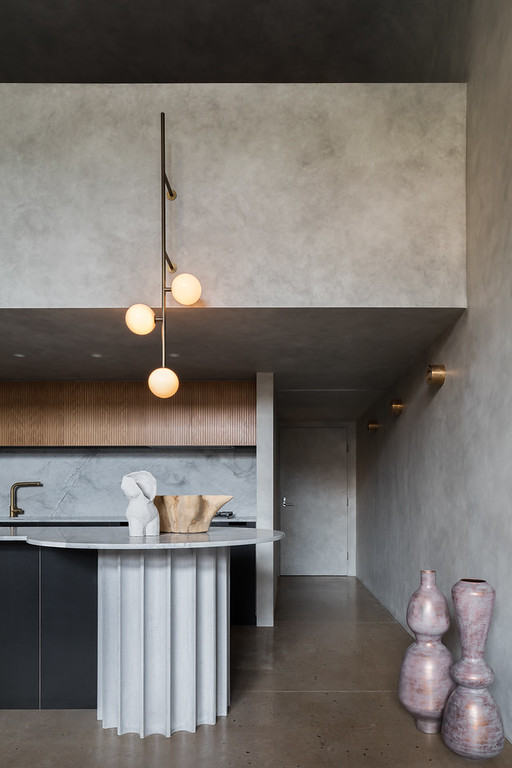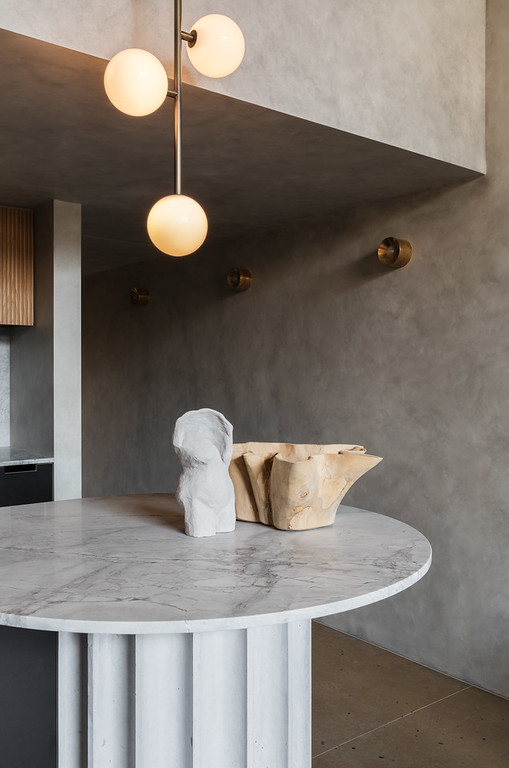 All interior elements have been created as 'raw and extruded concrete monoliths', as seen in the fluted kitchen joinery, curved ceiling forms and the cement-rendered bathroom. A homely mid-century touch has been introduced in the form of film-faced plywood and American oak joinery, brass accents and statement lighting.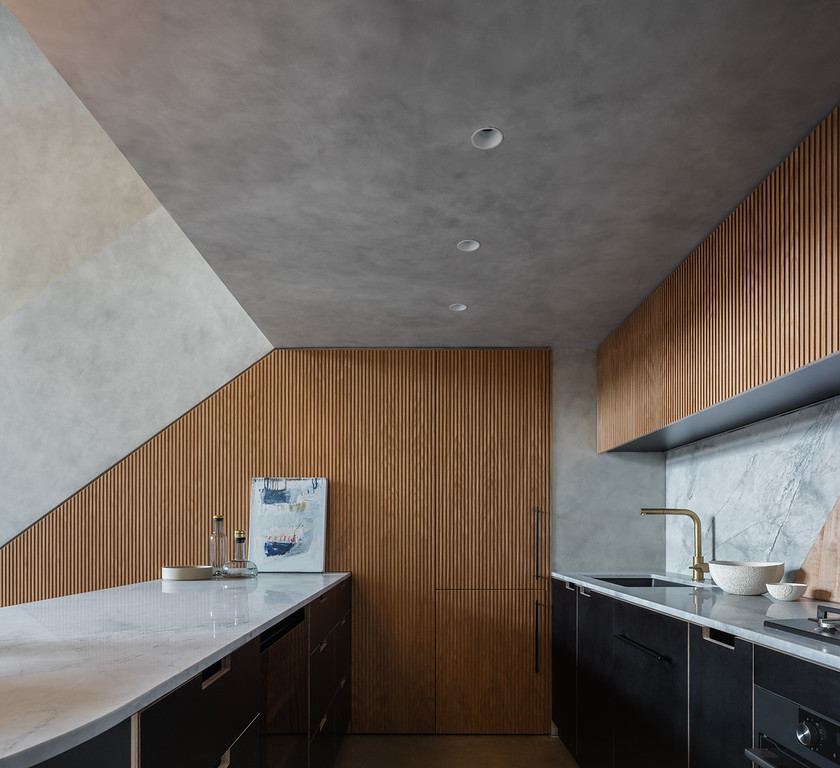 The furniture selection features geometric forms and a muted palette, underscoring the overall concept. Given the project context of a residential warehouse conversion, it would have been natural to emulate any of the well-articulated examples of the genre; however, Woods chose to ignore the whims of trend, opting for a unique approach that perfectly underscores the clients' vision.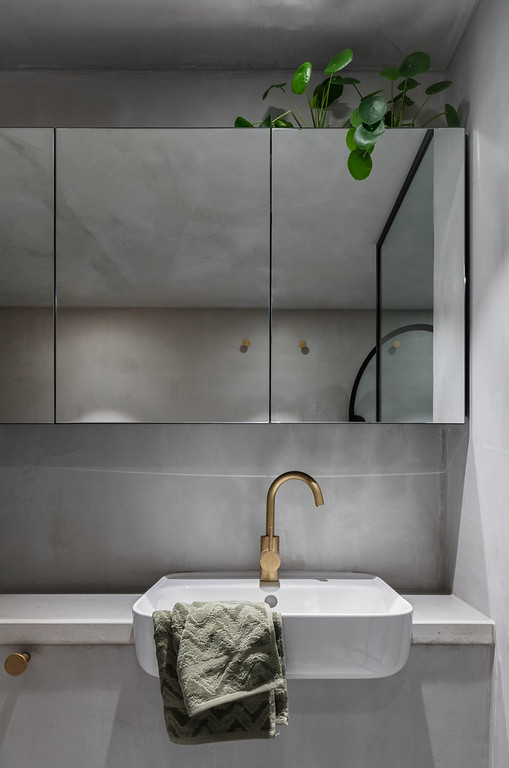 His design offers a probing look at the level of creativity and execution that can be achieved within a particularly restrained and pragmatic approach.
Photography by Katherine Lu