Venice's MAP studio has envisioned a geometric, kaleidoscopic "urban lighthouse" for Melbourne's MPavilion 2021.
The pavilion has been dubbed The Lightcatcher and will feature a reticular steel structure in galvanised and painted "tubular profiles".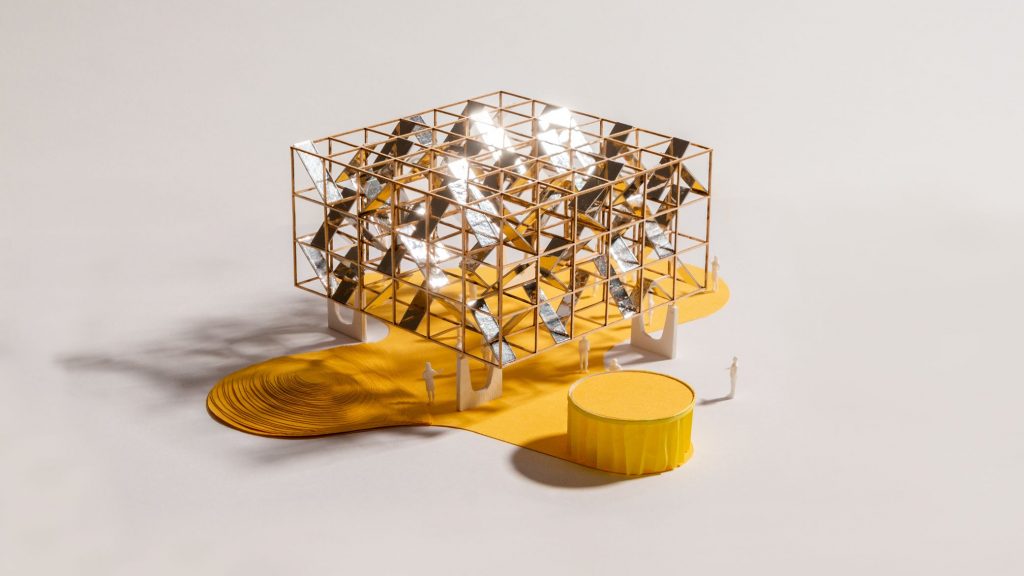 Inside, mirror-finished panels will reflect the "lights, colours, activities and people" who use the space, while also providing shade.
"[The structure] is a kind of lantern that in its geometric abstraction wants
to qualify as an urban lighthouse that illuminates and hosts the community cultural activities planned for the 2021 summer season in Melbourne," explains MAP studio's Francesco Magnani and Traudy Pelzel.
"A kaleidoscopic structure that reflects and amplifies activities, people and colours."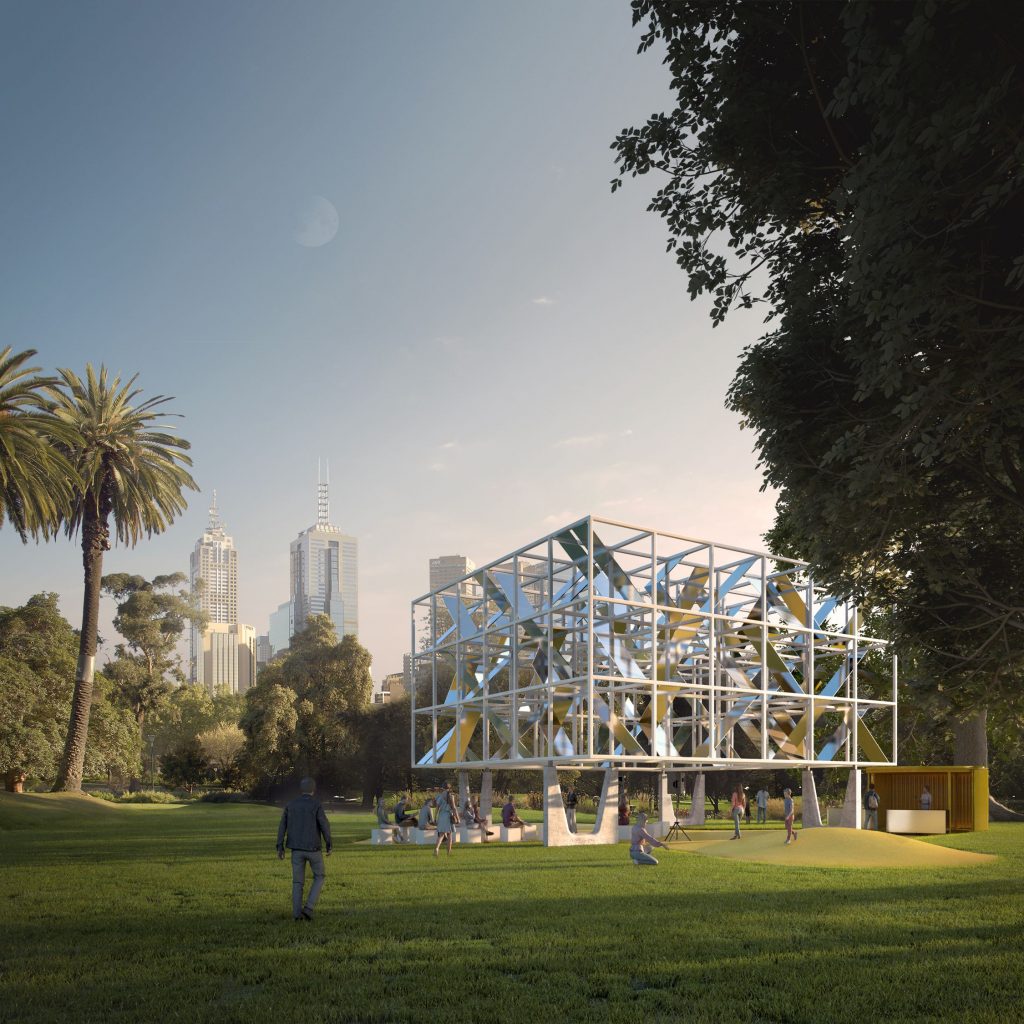 The three-dimensional mesh structure will feature a 64 square-metre hollow space inside and appear as if floating on a "coloured, organic, rubber surface".
The mesh will be supported by four supports in prefabricated reinforced concrete, while a small circular kiosk has been designed to house carts or mobile seats.
"The Lightcatcher proposes itself as an urban sign of the consolidated role of civic place of meeting and inspiration that distinguishes the MPavilion in Queen Victoria Gardens," conclude Pelzel and Magnani.
"The pavilion is also designed as a temporary structure that, through the use of prefabricated components, can be easily relocated."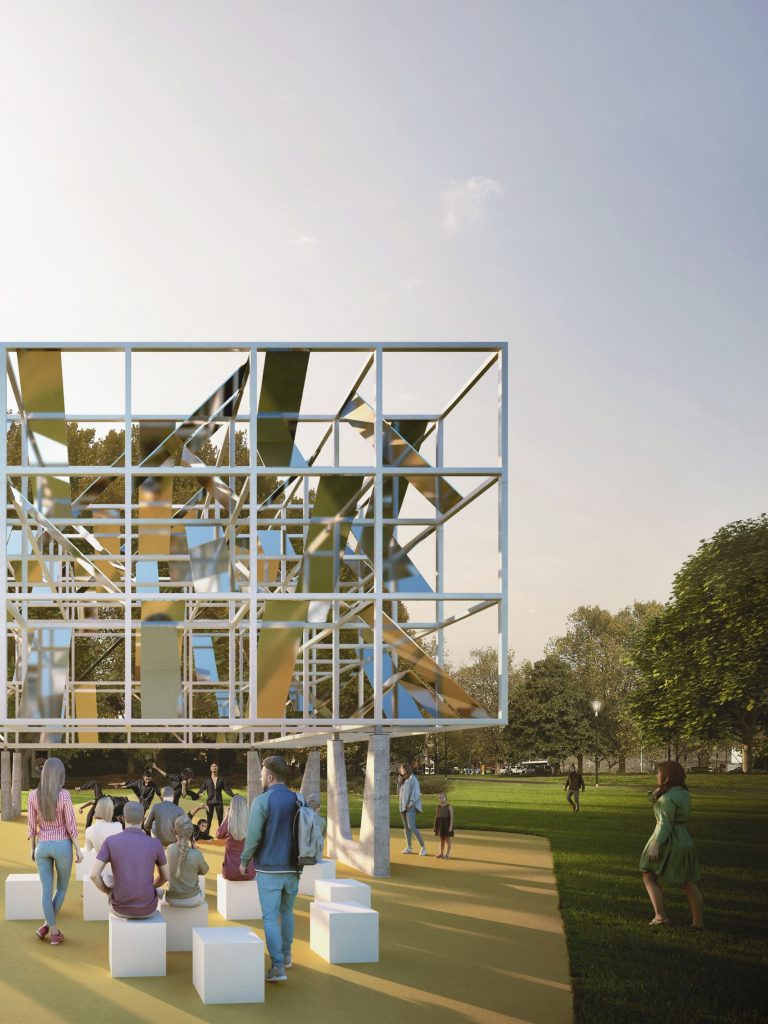 The Lightcatcher was originally slated for construction in 2020, but was halted following the introduction of COVID-19 restrictions worldwide.
Last year, the architectural commission and design event, founded by the Naomi Milgrom Foundation, instead chose to run a scaled-back MPavilion with a mixture of online events alongside smaller gatherings in its six previous pavilions, which are scattered throughout Melbourne.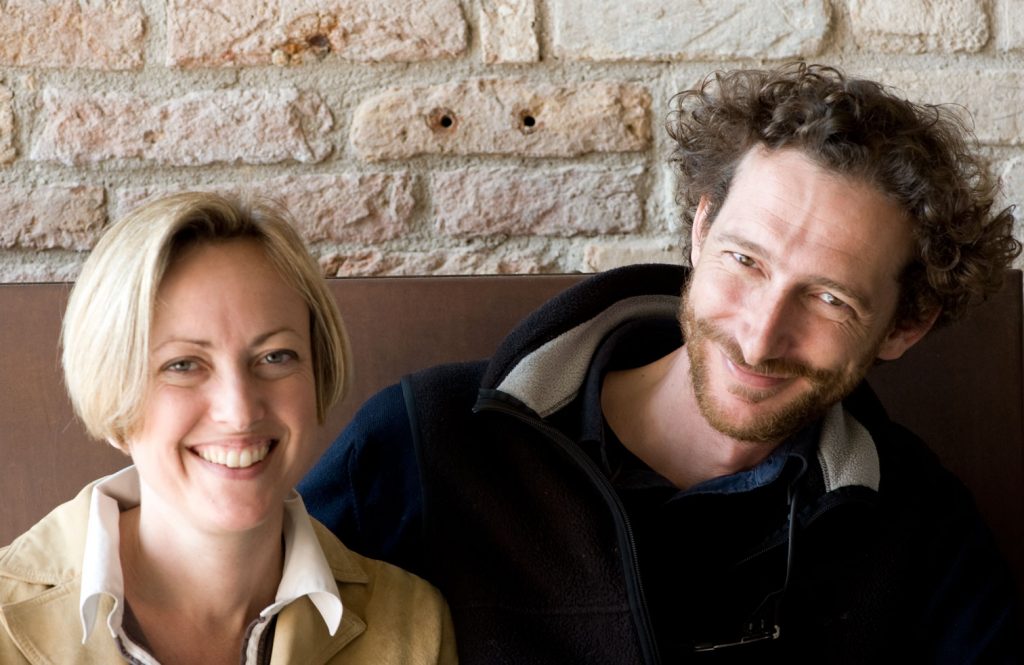 The foundation announced its selection of MAP studio earlier this year partly in recognition of its "considerate, deeply site-responsive work".
Founded in 2010, MAP studio is behind the recent restoration of Italian architect Carlo Scarpa's house in Venice, along with the city's Porta Nuova Tower, which it describes as a "benchmark for the renovation design" of historic buildings.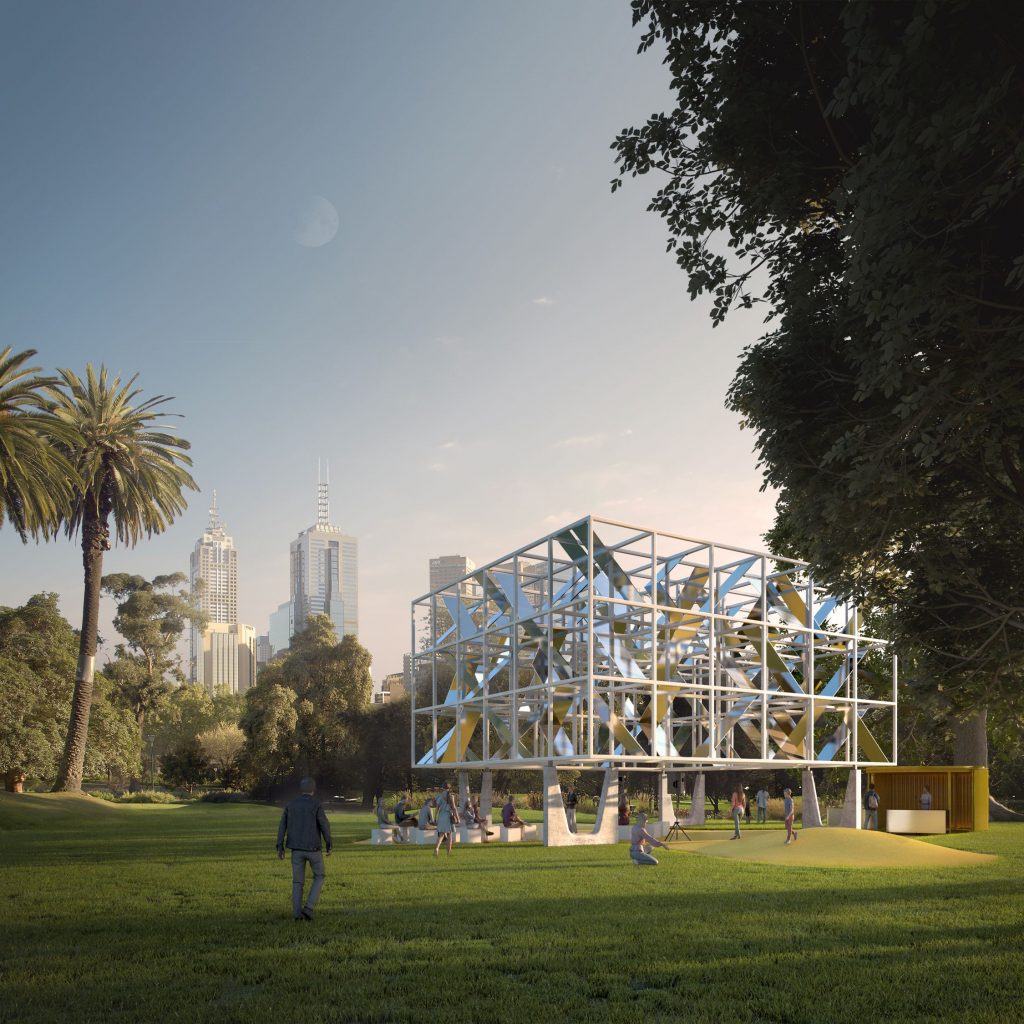 MPavilion 2021 will run in Melbourne's Queen Victoria Gardens from 11 November 2021 until 20 March 2022.
Images and renders courtesy of MAP studio.