With Melbourne being one of the world's most locked-down city, MPavilion 2021 is determined to have its biggest season yet.
More than 150 days of free events filled with talks, workshops, performances, family-friendly experiences, community projects and installations are slated for the annual architecture and design festival.
With a vast array of events scheduled for February and March, we've put together a designer's dream itinerary.
February
Public Protocols
Multiple dates in February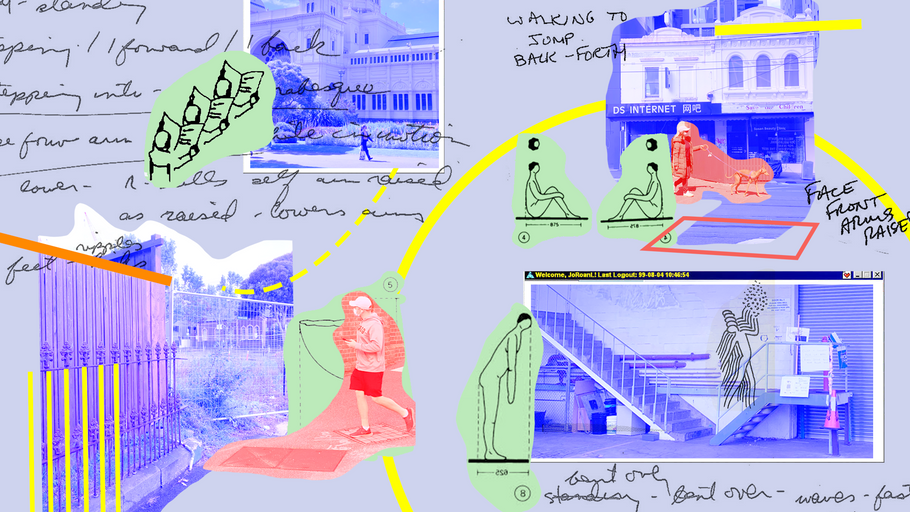 Public Protocols is a month-long exploration of public space through digital and physical performative research that finds inspiration in daily rituals and movement.
The workshop invites young participants of all backgrounds to expand on February's theme of "Rituals: Marking Life".

A series of weekly Zoom meets and creative actions in public space will culminate in a weekend of digital-physical performances that trace and explore the mundane and novel ways we use the city through bodily movement, temporary installation and visual documentation.
Rethinking Housing: Heritage
18 Feb 2022, 1pm—2pm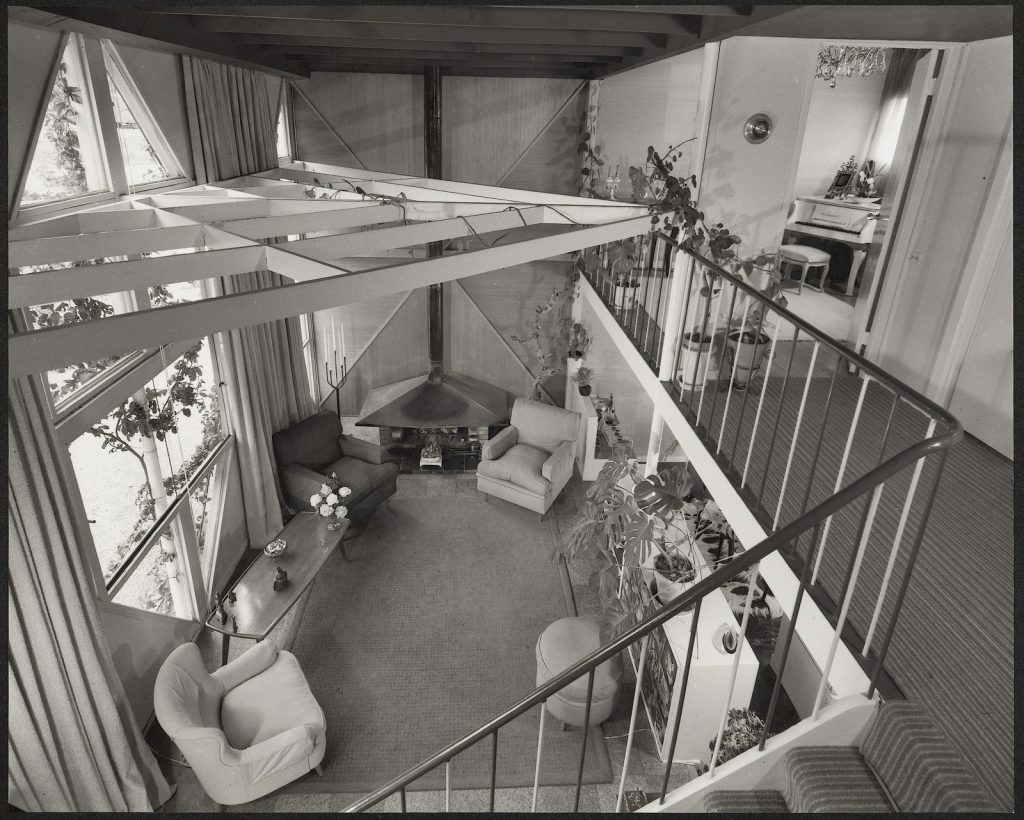 In Australia, post-war modernism was a response to the profound social change that occurred following World War II.
As we live through another time of intense global change and uncertainty, how will current issues impact how we approach the way we live and our housing?
Join Kennedy Nolan's Patrick Kennedy, President of Yarra Pools Felicity Watson and Archier director Chris Gilbert for a free panel discussion looking at domestic spaces and the rituals surrounding them.
March
Future Homes: Designing Melbourne's Next Apartments
7 Mar 2022, 6.30pm—7.30pm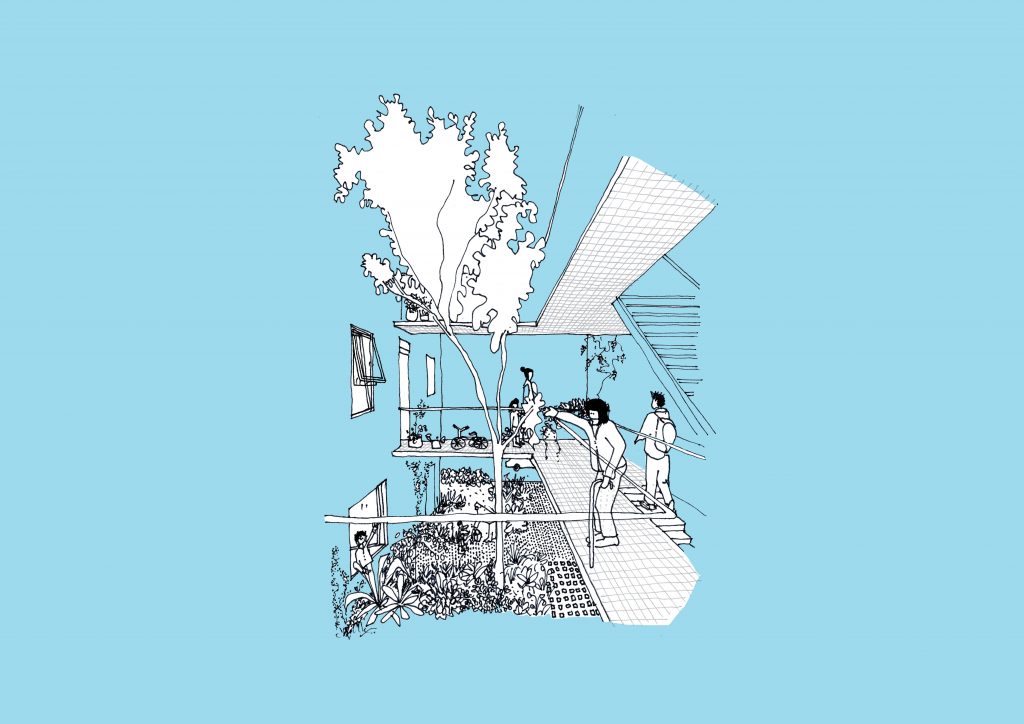 The Future Homes design competition was launched at MPavilion in February 2020.
Two years later, MPavilion invites you to come along and see the design evolution of the four winning schemes— from competition ideas to viable apartment developments for the suburbs.
The four architect teams will present their design process and plans, followed by a panel discussion exploring the government's role in making better housing available for more people.
Cognition in Design Practice: Examining Disability and Dementia through a Design Lens
6 Mar 2022, 3pm—4pm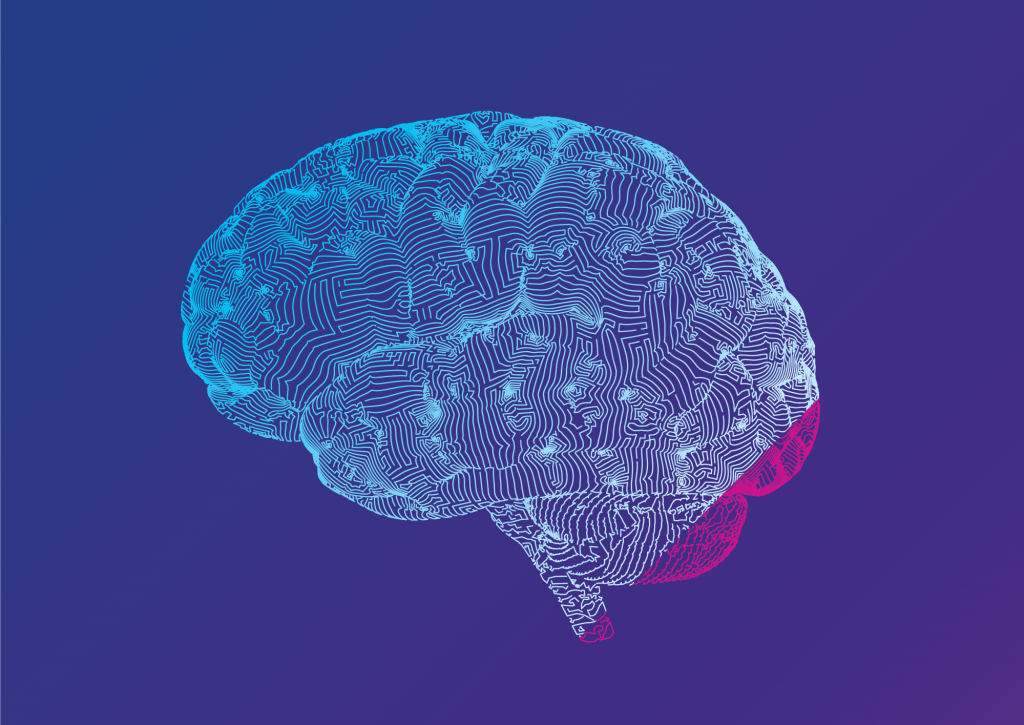 Join Dr Kanvar Nayer and Ilianna Ginnis for a hands on workshop around dementia and disability within design, learning about current contributions and the importance of collaboration.
The workshop will look into the similarities between dementia and disability—including personalisation, the person's interests and simplistic forms of communication—and focus on personal strengths and the inclusion of their support network.
Hear about a topic that is neglected and marginalised within the structure, and get insight into the diversity of disability and dementia.
SH_MMER: Local Memory and Place, by and for Women in Design
8 Mar 2022, 6.30pm—7.30pm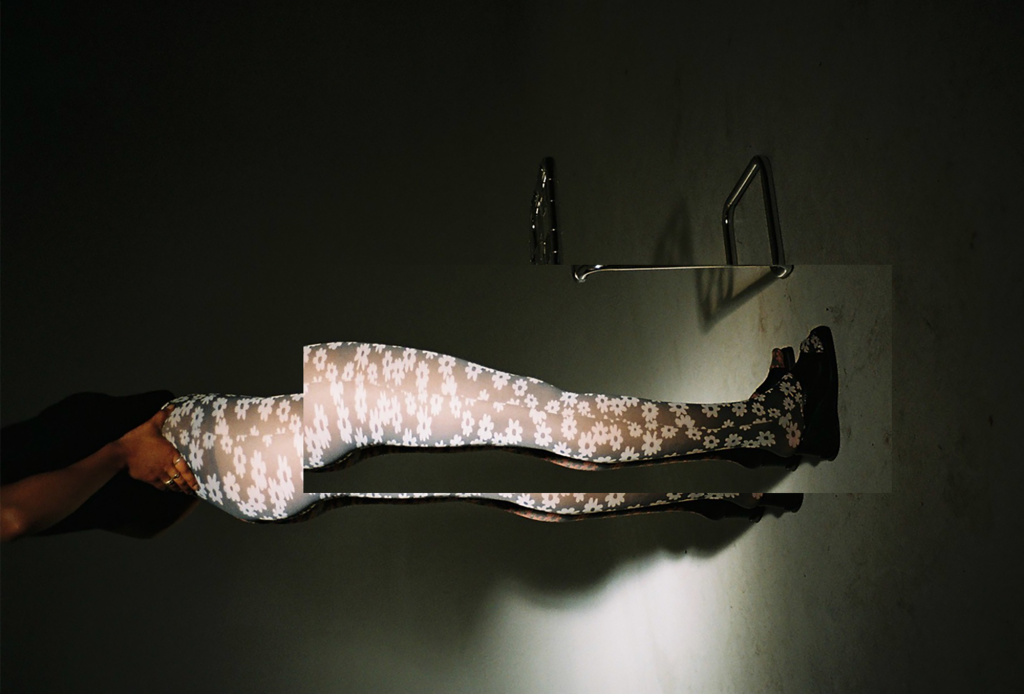 To celebrate International Women's Day 2022, join MPavilion for a one-hour panel discussion on women in art and design.
Hear from leading Naarm-based practitioners on their shared considerations and memories of the Nicholas Building (a Melbourne community of over 200 artists, creatives and other independent enterprises) while recognising its significance both as a tangible space and a metaphor.
SH_MMER honours and discusses a range of practitioners and disciplines, including fashion, architecture, interior design, furniture, film and multimedia. It investigates their intersections, interrogating the boundaries between design and art and between practice and research.
Re-building and Re-living Memories
9 Mar 2022, 6.45pm—7.45pm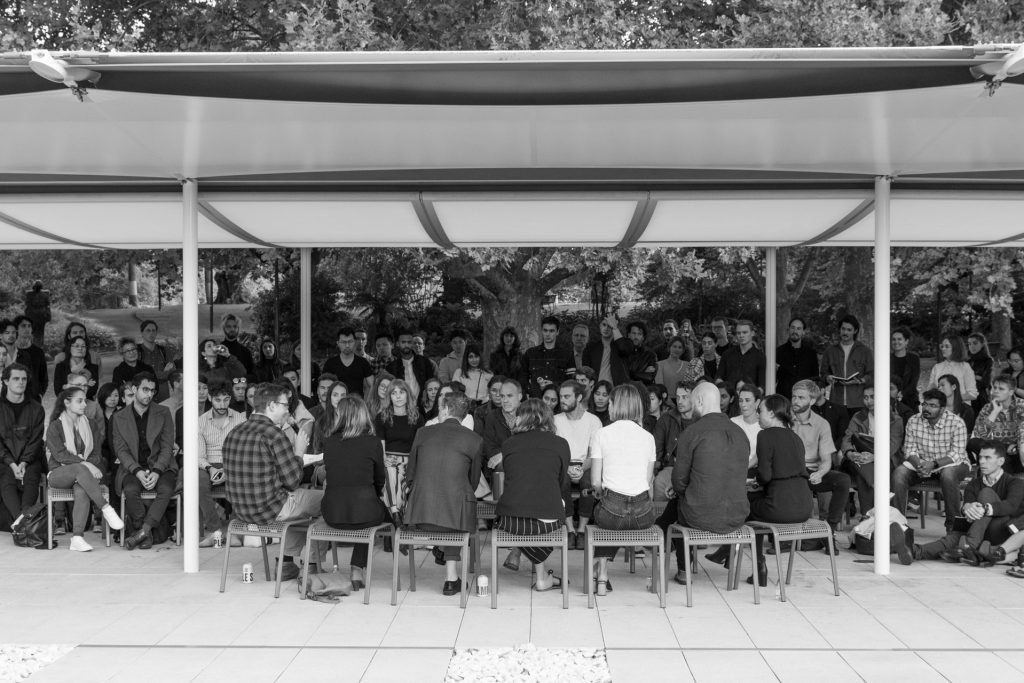 Design has the unique ability to dignify and make people feel valued, respected, honoured and seen. Architects and designers are expanding their ranks to serve not only the privileged few but the general public.
Join MGAO director Matt Goodman, Studio Tate director Alex Hopkins and New Architects Melbourne for a panel conversation that discusses and celebrates the experiences and pro-bono work done by architects with the communities affected by natural disasters over the last few years.
Hear about the evolving role of an architect in the broader context—a role that can instigate social and urban change and support our communities.
After Future Practice
18 Mar 2022, 4pm—6.30pm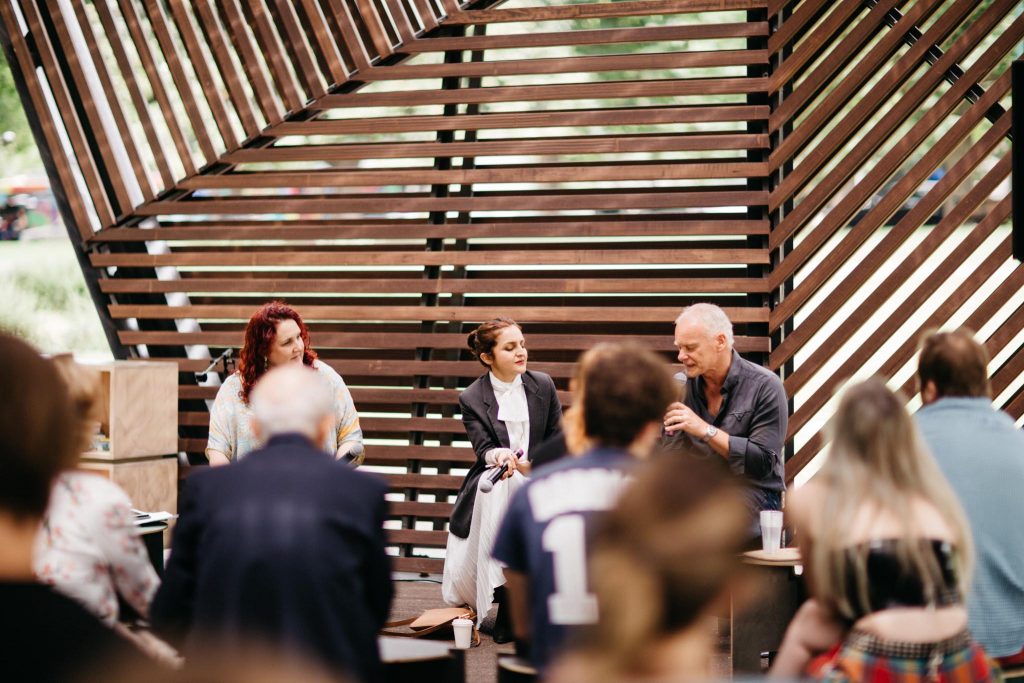 When architect Rory Hyde wrote Future Practice he revealed alternative methods of design practice at the edge of architecture.
Nine years since its publication, it has grown in importance, empowering emerging designers to have a more expansive approach to their practice.
Hear about experiences outside traditional practice with a line-up of esteemed guests in a lively tag-team conversation as part of the annual MRelay series.
Featuring more than ten speakers, this experimental talkfest will explore alternative modes of practice and question whether we can rethink design education, and the opportunities available to graduates?
It'll be fast-paced, exhilarating and, best of all, deeply unpredictable. Emboldened by cheering crowds and a continuous supply of drinks, the evening will also include music and some good food.
BLAKitecture: The Manifesto
21 March – 23 March, 11am-7pm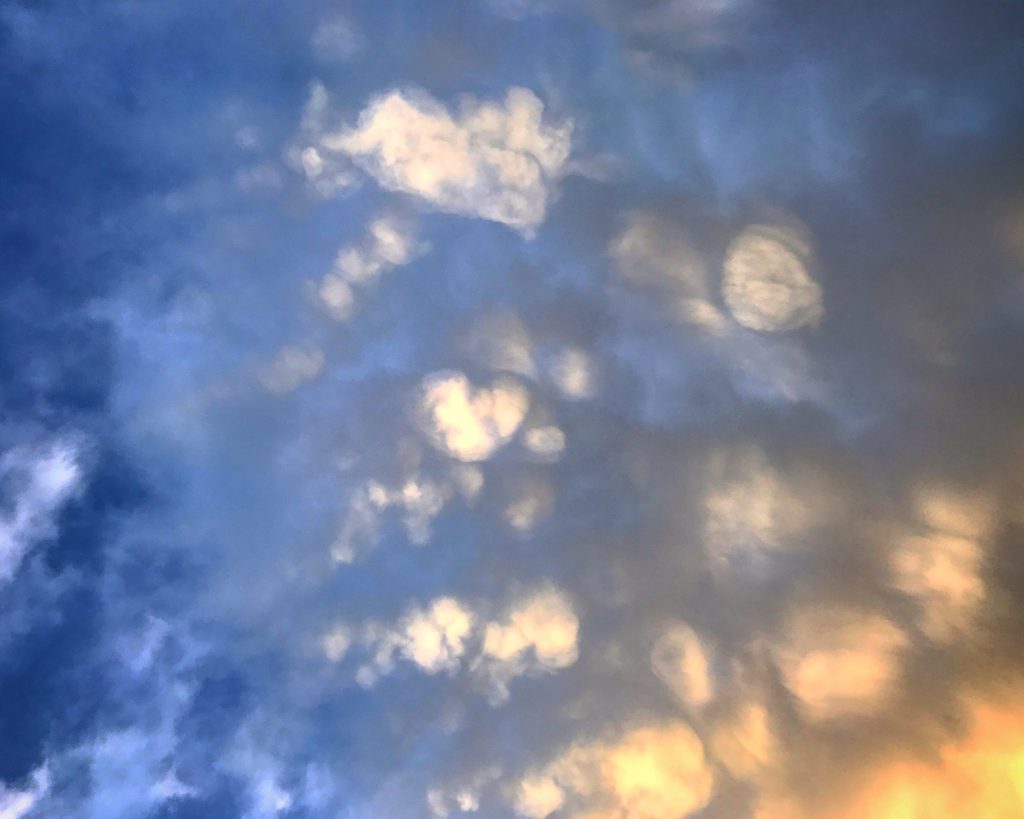 BLAKitecture 2021/22 is shifting gears from its usual series of yarns across the season to a three-day series of events in March.
This year's focus is to examine the structures and processes that work within at each stage of the built environment process in order to highlight barriers and opportunities for change. The outcome of this series will be a manifesto outlining the steps we can all take to Indigenise the built environment.
MPavilion's fifth annual BLAKitecture forum aims to centralise Indigenous voices in conversations about architecture, the representation of histories, and the present and future states of our built environments.
See the full February and March events program on the MPavilion website.
Lead photo: Noah Thompson.