Tucked away in a former mechanics workshop in Nunawading is the new Manta Ray Coffee Roastery and café by client Vincent Gao, realised by We Are Humble.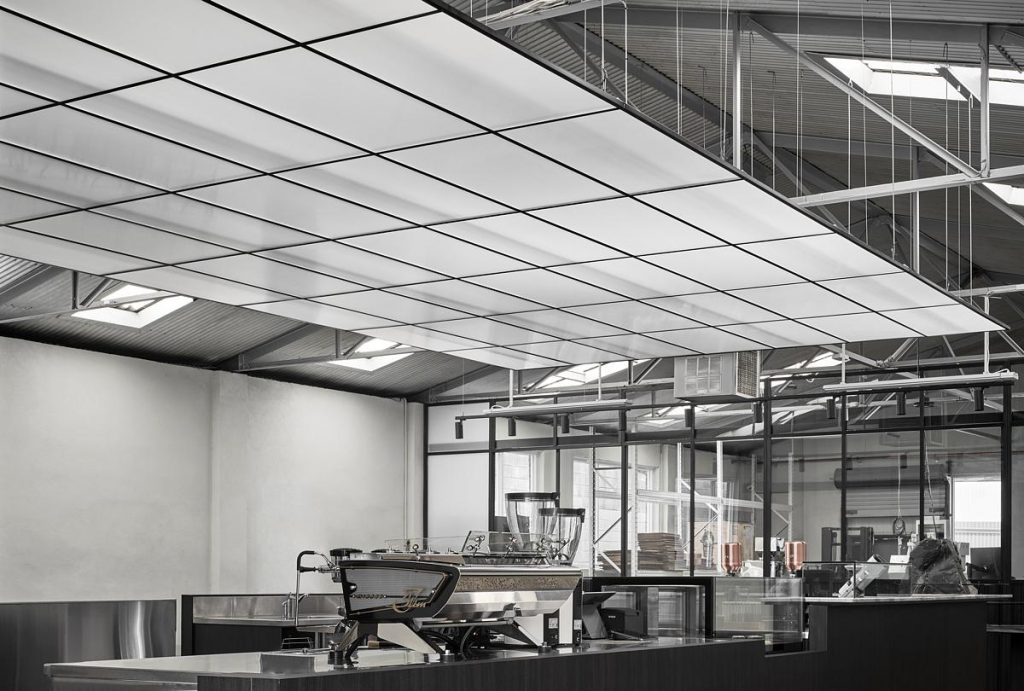 The practice expressed its affection for industrial aesthetics as the design juxtaposes industrial minimalism with hand-crafted artisanal elements.
The idea was to create a space that would give subtle nods to very traditional Chinese design elements without appearing thematic or referential.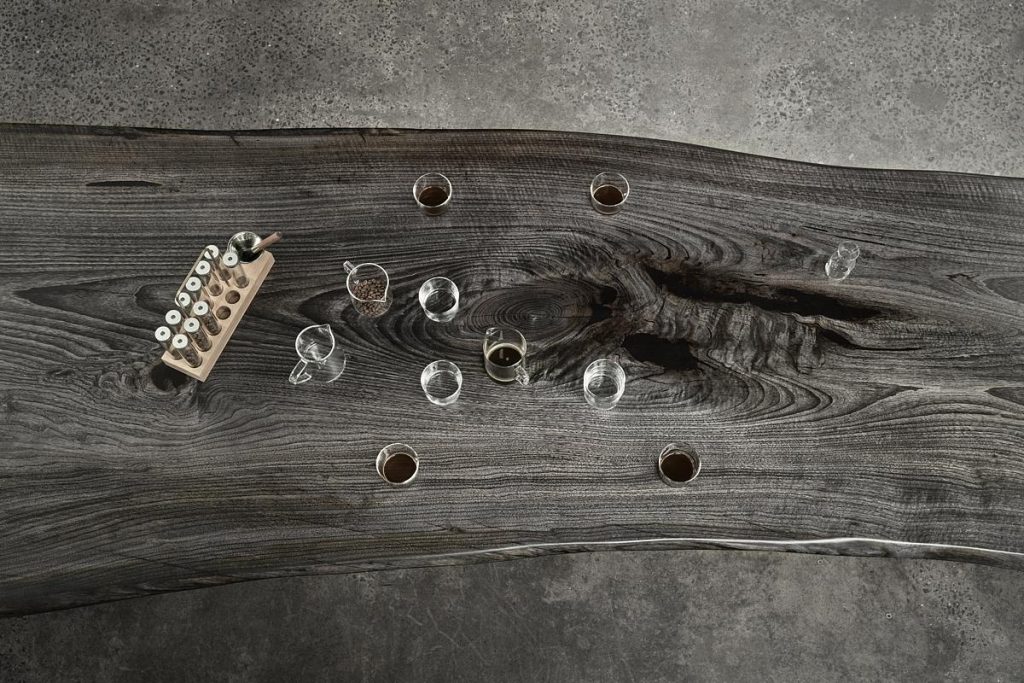 According to the practice, when entering the space, one recognises this familiar aesthetic influenced by Asian design, some might say it has a wabi-sabi feel.
We Are Humble wanted to recreate the mood evident in a Chinese calligraphy painting, monochromatic soft black strokes across a page depicting elements of nature.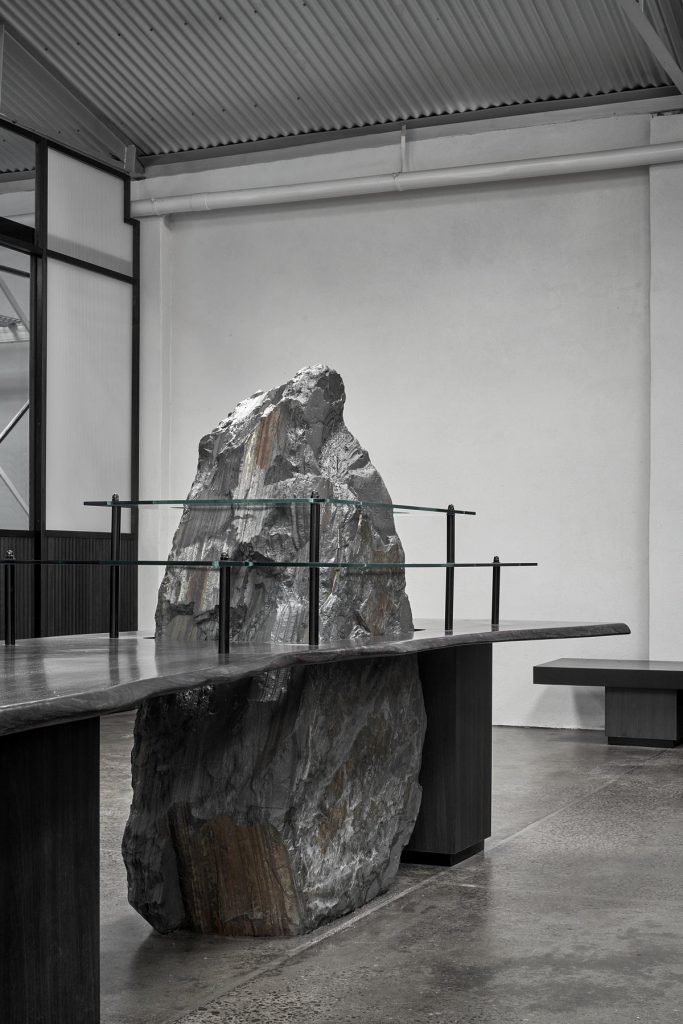 The space is delineated into two major sections, the roastery at the rear of the space and the café at the front, separated by a large sliding screen.
Made from timber, stained black with textured panelling at the base, the screens are reminiscent of traditional Chinese doors used like Japanese shoji screens.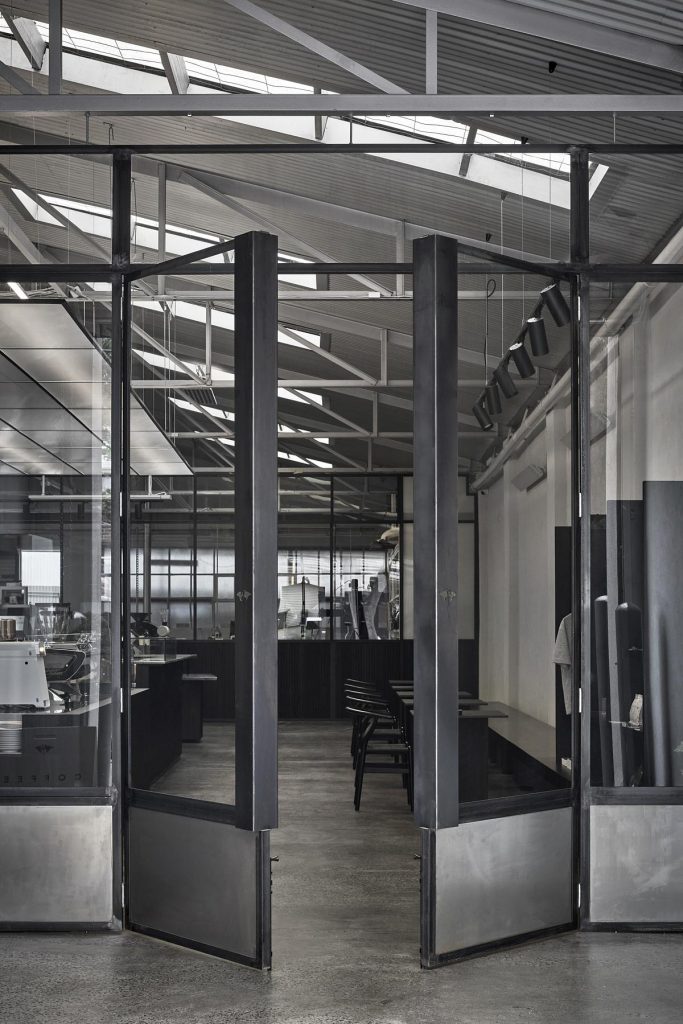 The café features a collection of elements, long timber bench seats along the perimeter of the space, the espresso bar and the retail display, these elements are arranged like pieces of art in a gallery.
The jewel box like espresso bar occupies the middle of the space, with natural stone bench tops beneath a floating illuminated ceiling.
The sleek lines of the glowing polycarbonate exude a crisp futuristic feel contrasted against the utilitarian trusses above.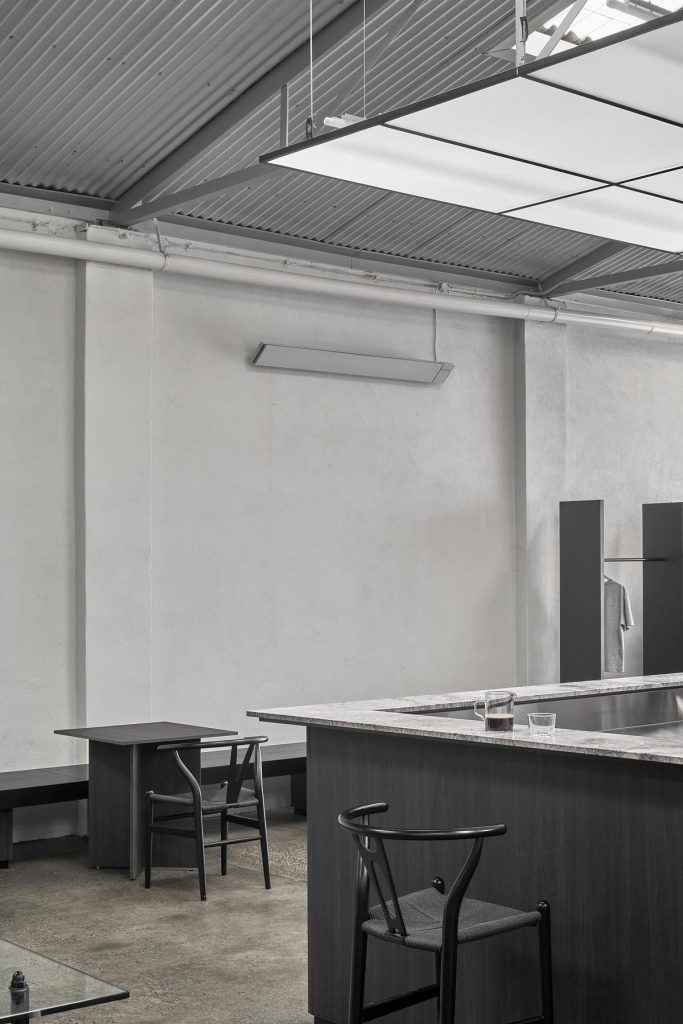 A play on the imagery of Chinese paintings created a retail display to sit centrally in the space. 
An eight-metre-long flowing table top built from solid Mountain Ash is pierced by a one-and-a-half tonne piece of slate. 
Delicate glass shelves float around the rock, which has been adorned with hand-painted lines of gold like a Kintsugi plate.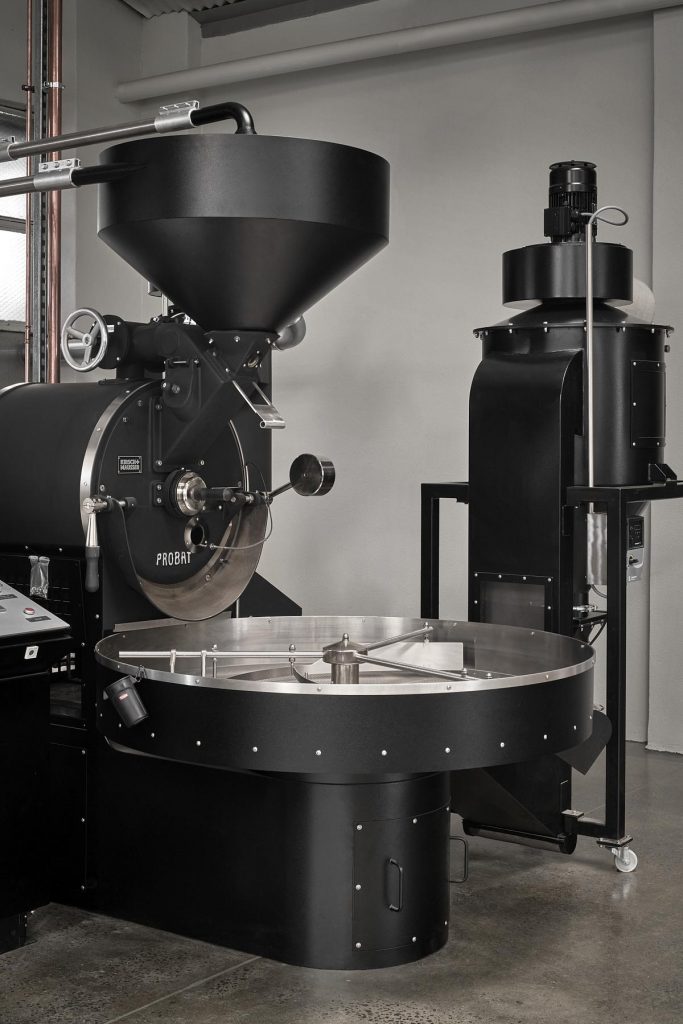 "From when you enter the space to the moment your coffee is brewed, you can sense the attention to detail paid to every element of the space by Vincent," says We Are Humble. 
"A true passion project, we were honoured to take part in this journey."
Discover also how kawaii is the DNA of Kori Ice Cream by EAT – an ice cream boudoir that feels temporary and playful.