Interior design studio Golden has chosen preppy pastel tones, robust materials and a textural palette for a new cafe in Melbourne's Albert Park.
Inspired by its location on a bayside boulevard, newly opened Lenny 3206 features a material palette of marble, terrazzo, solid oak and steel.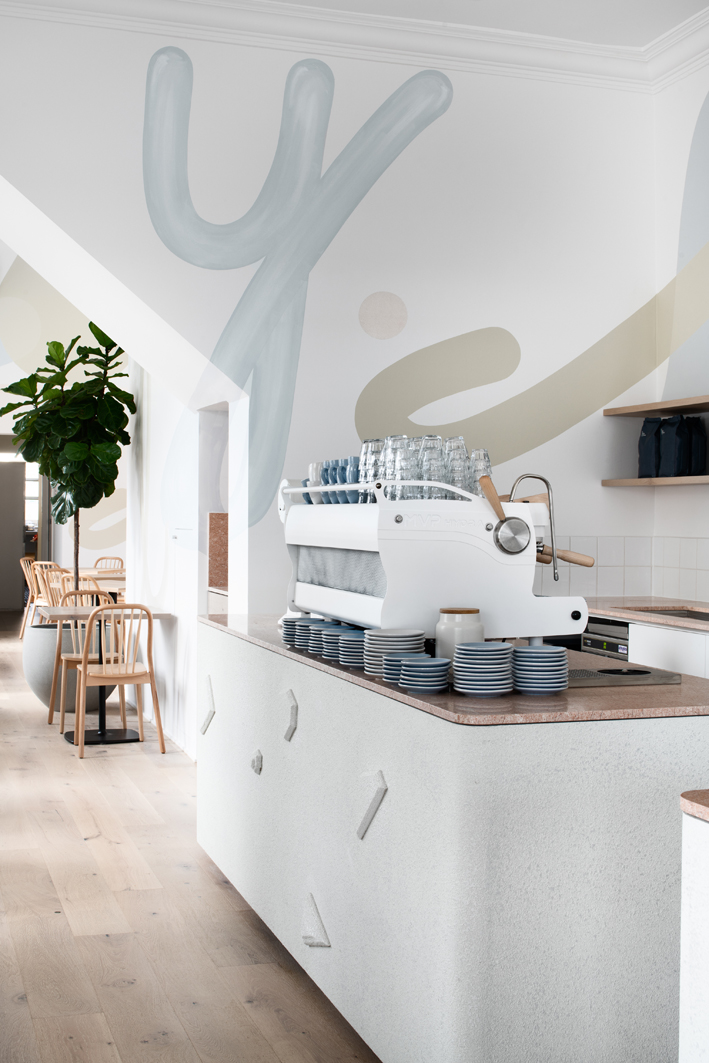 In a nod to Lenny's cursive brand identity and the adjacent bay, organic motifs are peppered throughout the space, from the shapely communal table and arched pendant lighting, to the central bar rendered in jagged rock formations.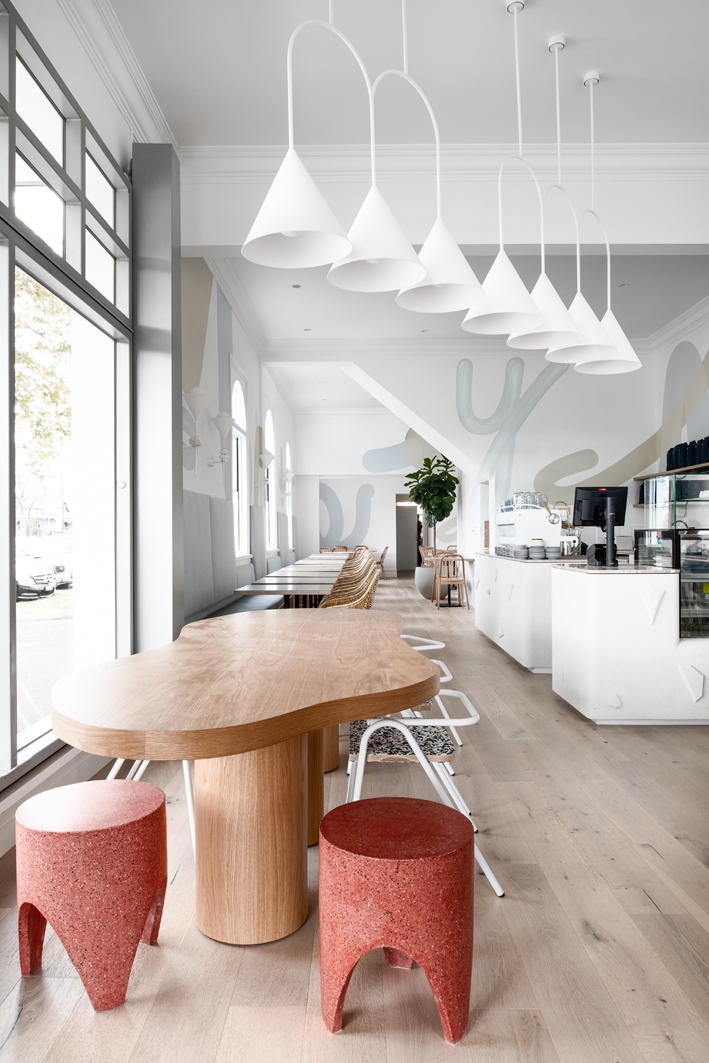 The rock is used as a recurring theme throughout the space, expressed in a custom door handle and contemporary wall sconces by Melbourne lighting studio LAAL.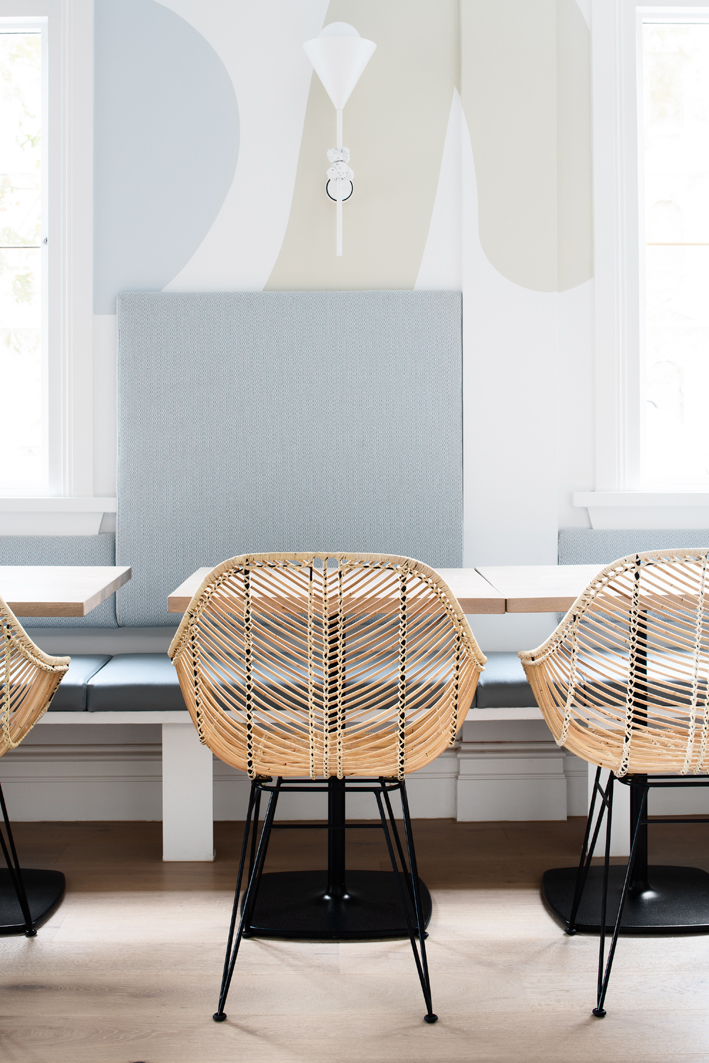 A playful, hand-painted mural that stretches from one end of the café to the other, completes the space.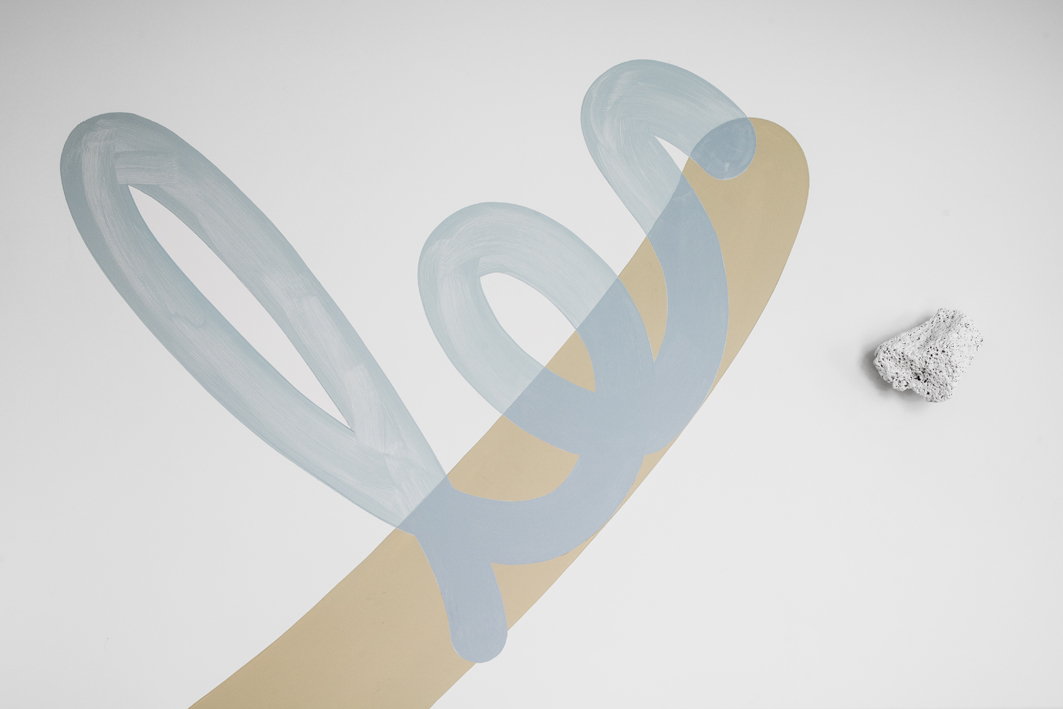 Golden was also behind the design for sister cafe Moby, located in Armadale.
Photography by Tom Blachford